GERRARD Gosens has scaled Everest,
Danced with the Stars
and casually competed for Australia in three Paralympic Games and six world championships, but says nothing beats his role as the "official blind taste tester" at his chocolate shops.
The congenitally blind owner of Chocolate Moments, located in Brisbane Arcade, Myer Centre and Albert Street, is currently preparing for the Easter rush.
If history is any indication of how the Easter hunt will go down, Gosens expects Brisbanites to seek out the gourmet varieties found in Chocolate Moments.
"People are becoming more aware of the benefits of eating quality chocolate rather than compound confectionary, and appreciative of locally sourced products," says Gosens, who started Chocolate Moments four years ago.
"Among other local products, our liqueur is from Stanthorpe, nuts are from the Sunshine Coast, and then we always change it up with creations like Guinness chocolate, Belgian beer chocolate, and whisky and coconut."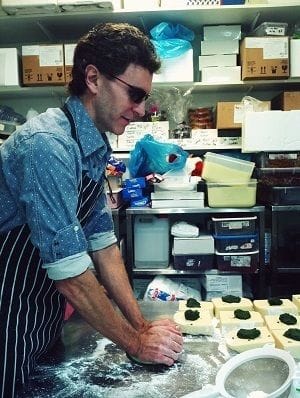 Gosens says all product development begins and ends with him.
"I come up with everything through trial and error myself, and maybe I have an acute sense of taste," he says. "I can put my hand on my heart and say I am the official blind taste tester."
The making of this chocolate connoisseur came much by fate.
Gosens' globe-trotting sporting career meant he would often be faced with the dilemma of what souvenirs to take home, heightened by the fact that most of the items he came across felt the same.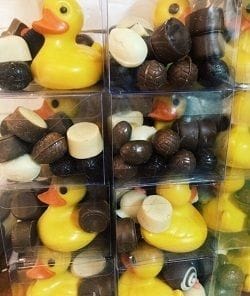 "It's a funny story - when I was travelling overseas to represent Australia it was very difficult for me to walk into a souvenir store and choose gifts like t-shirts and hats, so chocolate just became my go-to item," he says.
Gosens says his business is travelling well and he has been asked to expand interstate, but being a small family business, he is set on staying in Brisbane for at least a little while longer.
"I focus on making it all about good customer service so when people walk into the store, there is quality from the product to my knowledge of the product," he says.
"When people try our chocolate, they realise the difference from confectionary products immediately - they don't need a menu at our stores because the chocolate tastes like the flavour it should.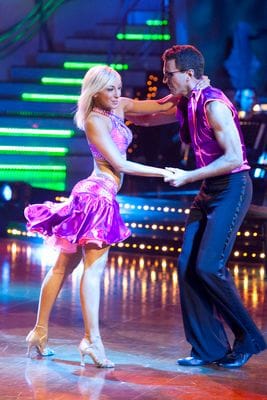 "Retail is one of the most challenging environments though and it hasn't all been easy, especially when you consider that retail is a lot about the visual component, and for that I just have to trust that my team has it covered."
Trust is a common theme in Gosens life, something he really had to draw on when overcoming his "biggest challenge", being the first blind participant on
Dancing with the Stars
in 2009.
He also says it's his legacy to others.

"Believe in the product you work with and have passion, and despite any perceived challenge, you will be successful in life," says Gosens.

"Anyone who thinks they are too small to be effective obviously hasn't been bitten by a mosquito."

Get our daily business news
Sign up to our free email news updates.