Cling wrap made from potatoes wasn't such a stretch when Julia and Jordy Kay took on the challenge of minimising plastic waste in the environment.
Two years ago, the couple's start-up venture Great Wrap leveraged off existing technology to create the world's first compostable plastic wrap for household use.
In July this year, they will launch into an even bigger market with their certified compostable wrap for commercial uses such as binding goods on pallets.
"We have a 10-year roadmap of how we want to become the world's largest compostable shrink-wrap company," says Jordy Kay.
It's a bold claim for a company that is currently based in a solar-powered co-working manufacturing facility on the Mornington Peninsula - a factory that once housed an apple juice factory.
However, the point of difference is clear. Great Wrap's compostable products go a step further than simply being biodegradable.
"Wherever our plastics go they are going to break down to carbon and water and they'll never leave behind any microplastics and toxins," says Kay.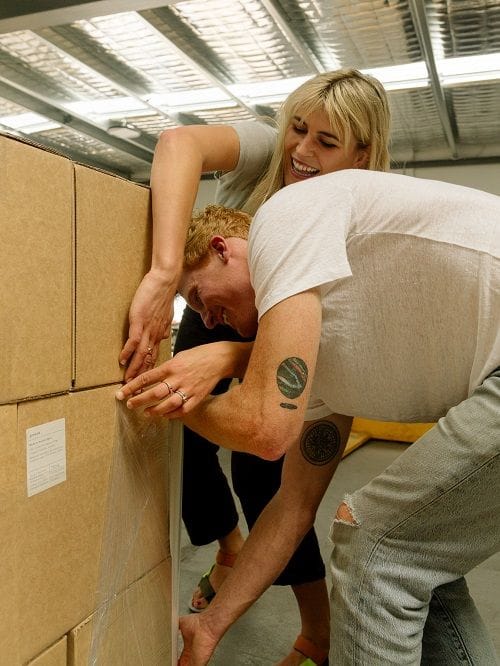 While the Great Wrap team has collaborated with Monash University to develop its products, Kay concedes the path has been tough.
Julia is an architect and Jordy a former winemaker, but both wanted to effect change in a market that has been slow to move.
"Consumers were asking for 110 per cent change and manufacturers and chemical companies were delivering 2 per cent change," Kay says.
"So there really wasn't a map for what people were asking for. We saw that as an exciting opportunity, that we could be a part of this massive change around the world.
"It was part of this frustration that we needed to do something and sometimes the best change comes from people who haven't been in the industry.
"We've been quite naïve about all this and everything has been a lot harder and taken a lot longer than expected, but we have persevered and we're on track. We're growing quite quickly."
Great Wrap has been supported by seed funding, including a shareholding by Simon Griffiths, the CEO of ethical concern Who Gives a Crap. It has also benefitted from government grants and is part of the latest cohort of accelerator Startmate.
The first year was spent in research and development before the company launched its first compostable shrink wrap for household use at the end of 2020.
"We started with what existed out there in terms of biopolymers," says Kay.
"There are few thousand biopolymers of different grades that serve different purposes, so it was a lot of work. We had some problem solving to do but we worked with some amazing people to help guide us.
"We have now designed a process with Monash where we can take agricultural food waste and convert that into our own biopolymer which is just as solid and the same price as plastic.
"The coolest thing about it is that it's compostable."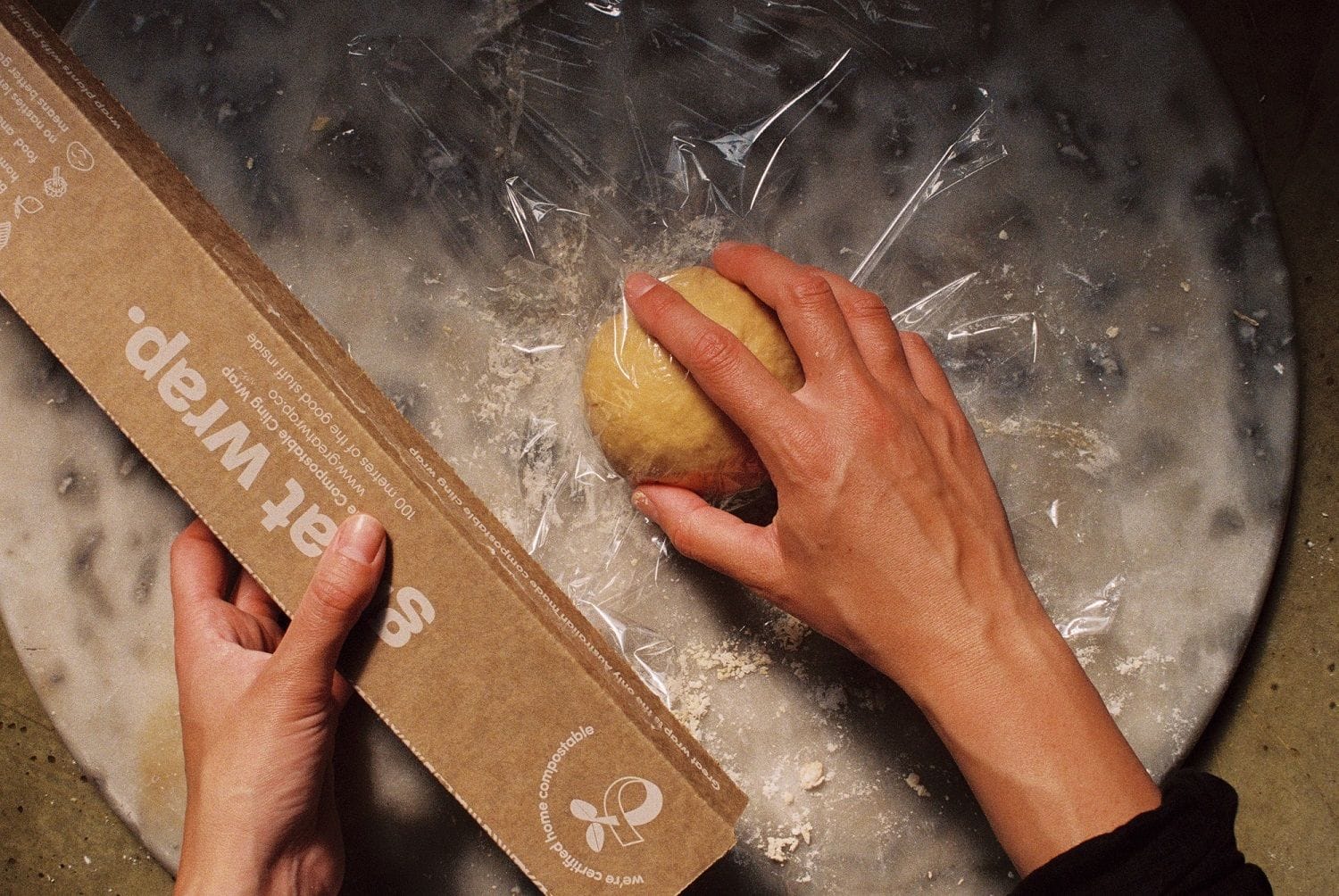 Great Wrap currently uses potato waste to produce its compostable plastics and it plans to start making its own raw materials using grape waste by the end of the year. A new round of funding is being planned as the company looks to establish a new manufacturing facility for this.
"We can manufacture from all food waste," says Kay. "At the moment, it's potato waste but in terms of scaling up we need to identify major feedstocks and form partnerships with them."
The market response to Great Wrap products has been strong, with the company and its staff of 15 just keeping up with demand. Distribution is through its own online channels and a selection of independent grocers.
"Our first months of trading will be tens of thousands of customers in tens of thousands of homes and that's exciting."
Kay is banking on the company's household customers becoming ambassadors for the product when Great Wrap launches its commercial products later this year.
Although the company offers a sustainable alternative to petrochemical cling wraps, this does come with certain limitations. For Kay, these are manageable.
"The most common question by households is whether it is microwave safe. The way traditional plastic wraps overcome this is they inject a pretty intense additive that prevents the plastic from melting at high temperatures. We tell people instead to put a plate on their food when putting it in the microwave.
"As for commercial applications, our products at the moment can't be stored outside in the elements.
"Most business-to-business uses will see them stored in warehouses and, under those conditions, if you wrap a pallet with our product, you won't notice any difference. It has to be the same product, priced comparably with standard plastics and work the same, or it won't work at all."
Kay says Great Wrap has its sights set on expanding into Asia and Europe, but it first needs to evaluate the opportunities of scale.
"Our goal is to get rid of plastics in Australia first and then the world. It's important that we get this right locally before we expand. We want to take the right approach and we want to expand here with multiple facilities.
"The good thing about this is that, in time, food waste will become commoditised, as long as we can keep the cost of manufacturing down.
"The aim is to see an end to petroleum plastic wraps, and whatever the best way forward is we'll pursue."
Never miss a news update, subscribe here. Follow us on LinkedIn, Instagram and Twitter.
Business News Australia
Get our daily business news
Sign up to our free email news updates.