Sitting pretty with more than 74,000 followers on Instagram, Eleanor Pendleton knows a thing or two about finding success online.
Eleanor is more than just an Instagram influencer, she is the founder of Gritty Pretty, a magazine and online beauty boutique which has found success due to its niche formula.
Providing both quality editorial content, as well as a tailored and curated range of high-quality beauty products, Gritty Pretty has become a go-to source for those seeking the best beauty products.
Realising there was already such an onslaught of beauty bloggers and vloggers online, Pendleton discovered a gap where she could run a boutique that readers trust to provide products that meet incredibly high expectations of quality.
To qualify for sale on Gritty Pretty each product is hand tested by a team of beauty journalists, scientific experts, makeup artist, and of course, Pendleton herself.
Shoppers can find a wealth of information in the Gritty Pretty publication and buy directly from the interactive magazine with the tap of a screen.
Since starting up, the cover of Gritty Pretty has been graced by fashion royalty including Miranda Kerr, Hailey Baldwin, Lily Aldridge, Lara Worthington and Phoebe Tonkin.
We spoke to Pendleton about how she got started in the beauty space, her top tips for social media and what it was like to meet Miranda Kerr.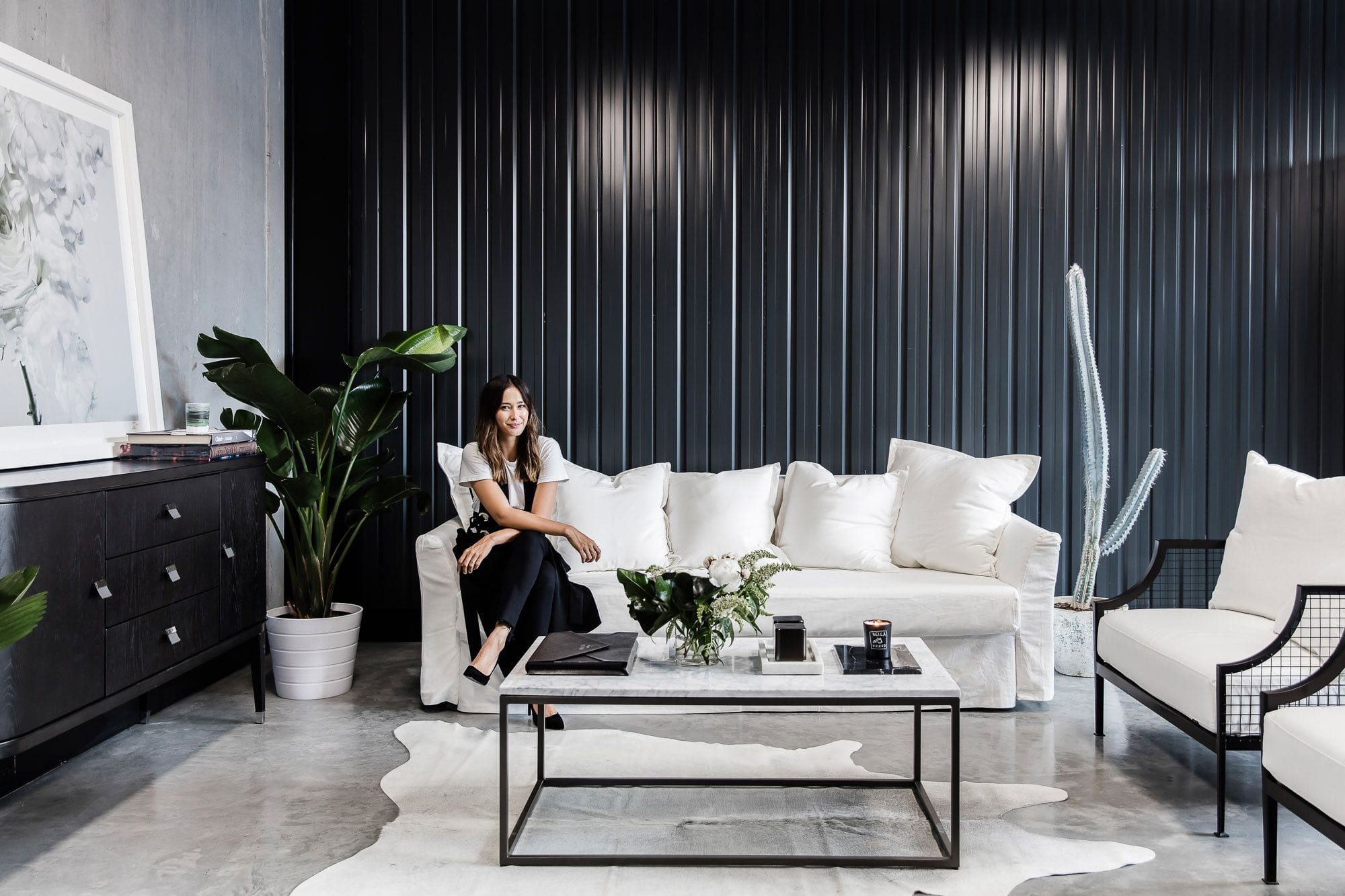 There's a lot of people in the online makeup & beauty space at the moment what helps you stand out from the rest?
To be honest I actually get asked quite regularly who I would consider to be our direct competitor and it's always a question that's unfair because to be honest we don't have one yet. There is no other website in Australia that offers regular beauty content with a digital magazine that competes with the quality of any print title as well as having an ecommerce arm where we sell products and readers can purchase from us directly.
You say your online store is expertly curated what's the process that goes into choosing the products you sell?
We have a team of experts that we work with quite regularly. We work with some of the world's best make-up artists, hair stylists, dermatologists, all that kind of thing. So when we take a product into consideration first of all it has to be tested by our beauty journalists and then we have to send it out to the experts and the products have to be scored. If they make a certain score and it's what we consider to be 'Beauty Editor Approved' then we will add it to our ecommerce site. It's a challenge in that a lot of beauty brands do not like when you carry one or two or three products of theirs, they like you to take the full range and take 50-100 of whatever they have but the reality is that maybe not every single one of those 50-100 products that they make is amazing. That's why we curate, that's why we strive to only give what our audience considers the best of the best.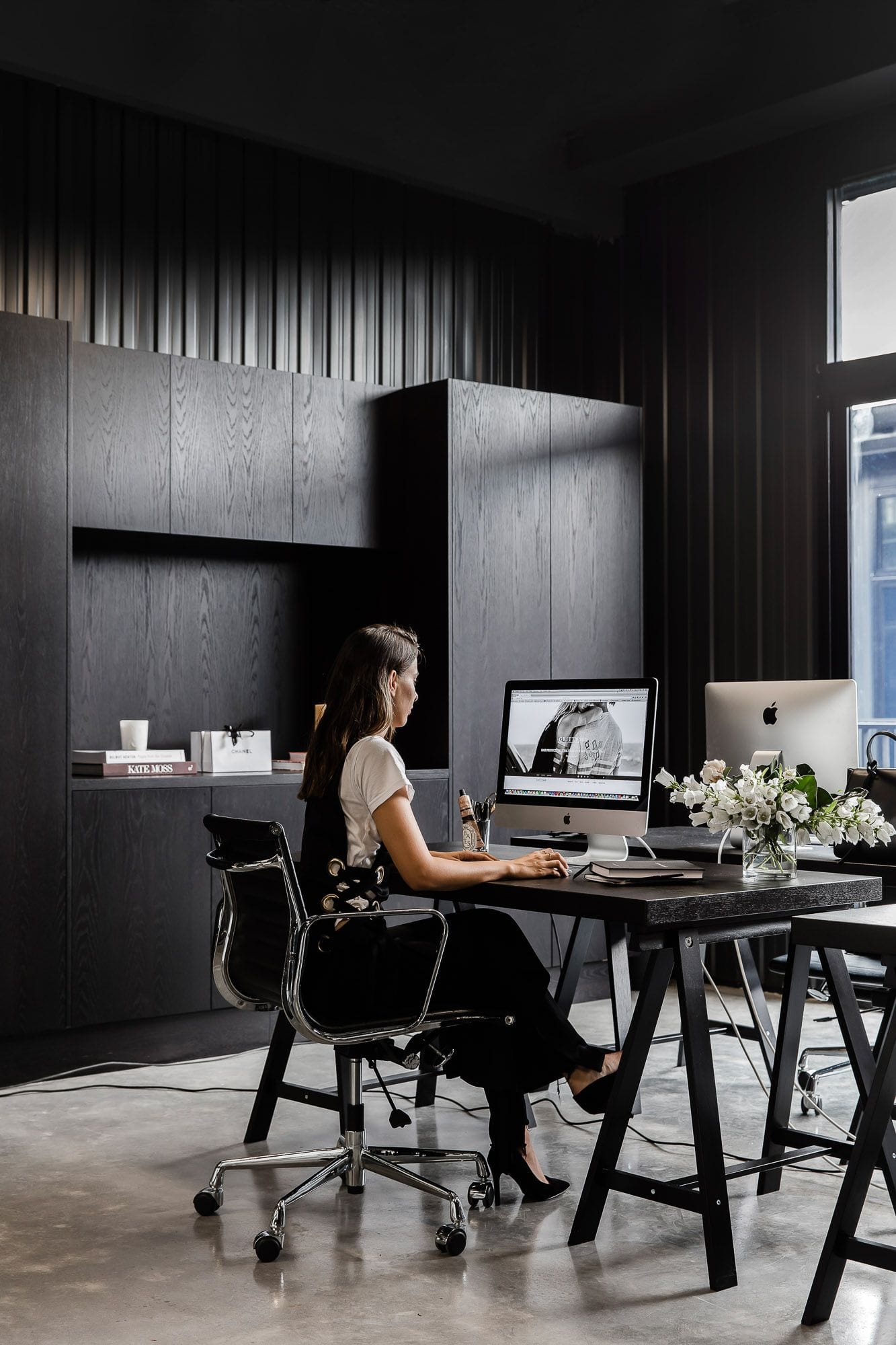 Do you find that curation side of the business helps build trust with your readers and consumers?
Yeah for sure. I think the whole reason why our audience comes to us time and time again is because we've got these amazing beauty editors and journalists who test every single product. If you walk into any store like David Jones or Myer and you want to get a new cologne for example it's so overwhelming. People get so confused about what they should spend their money on. Our approach is to essentially just give them the best of the best. I've always said that Gritty Pretty is just beauty minus all the bullshit.
You're a massive influencer in your own right, with 73.6k followers on Instagram, what would be your top tips for social media?
The greatest thing about social media is that it's become a two way conversation. We have this platform where you can actually talk to your audience and your potential customers and your readers. We create content visually, we create content that's original so we shoot everything ourselves and we make sure that's its obviously all on brand and aligned to the Gritty Pretty brand. Also just making sure you're having those conversations with your audience and your followers because that is essentially is what attracts new followers. Our female readers that come to us come to us because they trust us so once we can start that conversation with a new reader and slowly build on that trust and it's just one of those things that takes time. So you also have to have patience, getting a following doesn't happen overnight.
What's been your favourite experience running Gritty Pretty?
I was in LA because Miranda Kerr had said yes to this cover shoot with us and we were going do it at her home in Malibu. I think for me that was like a moment I was just sort of sitting in the car and thinking 'Shit I cannot believe Miranda Kerr has agreed to be on the cover of my magazine'. That was definitely a moment where I just tried to stop and be really present with that.
What have you got in store for Gritty Pretty?
We've really only been up and running for two years and for the first year I really took it as slow as possible. It started in my living room and I really took it as slow as possible and it was very much a one woman show. In my second year that was when I started taking on staff. And I think this year is really about growing as fast as possible. I think I've set the foundation up for the business and the business model is really strong and we are growing now.
Never miss a news update, subscribe here. Follow us on Facebook, LinkedIn, Instagram and Twitter.
Business News Australia
Help us deliver quality journalism to you.
As a free and independent news site providing daily updates
during a period of unprecedented challenges for businesses everywhere
we call on your support