A fibre cable that will help improve Australia's international capacity and digital connectivity has landed in Coogee Beach in Sydney, putting the INDIGO consortium on track to having its project linking the country's largest city with Singapore completed by mid-2019.
The consortium, including SubPartners, AARNet, Google, Indosat Ooredoo, Singtel and Telstra, highlights its 9,200km INDIGO cable system will be the first and only direct optical path connecting the two cities.
Today's announcement follows the recent landing of the INDIGO West cable from Singapore to Perth in September and the commencement of the adjoining INDIGO Central marine installation from Perth.
Installation of the INDIGO Central cable is due for completion in early December.
Once the whole cable system is up and running it is expected to strengthen links between Australia and the fast-growing South East Asian markets, providing lower latency and enhanced reliability. Using today's coherent optical technology, the cable's two-fibre pairs will be able to support up to 36 terabits per second.
The INDIGO cable system will utilise new spectrum sharing technology so each consortium member will have the ability to independently take advantage of technology advancements for future upgrades and capacity increases on demand.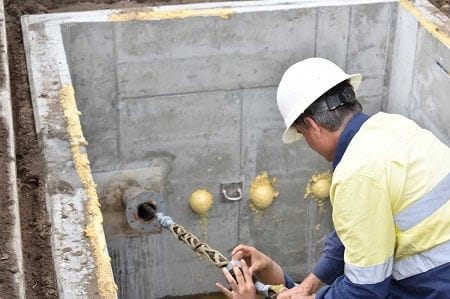 Superloop chief executive officer Drew Kelton, speaking on behalf of SubPartners, said the company was "on a journey to interconnect and virtualise businesses across the Asia Pacific region, and the go-live of INDIGO will accelerate that plan significantly".
AARNet's CEO Chris Hancock described the arrival as a significant milestone for the INDIGO project and a "great leap forward" for research and education in Australia.
"The first trans-Australian submarine cable will provide a critical diverse express path between Sydney and Perth to support the huge data transfer demands of the Pawsey Centre, NCI, and the significant growth in data-intensive collaborative research for all researchers across the country," Hancock said.
"The landing of INDIGO Central cable by Optus is a landmark development which will boost Australia's communications ecosystem with much-needed high-speed capacity and network diversity," added Singtel's vice president of carrier services, group enteprise, Ooi Seng Keat.
"Together with INDIGO West, the next- generation INDIGO Central data superhighway will enhance Singtel and Optus' subsea networks, creating a cable ring connecting Australia to Singapore, through Southeast Asia, across the Pacific and back to Australia," said Keat.
Click here for a video of today's landmark event.
Never miss a news update, subscribe here. Follow us on Facebook, LinkedIn, Instagram and Twitter.
Business News Australia
Get our daily business news
Sign up to our free email news updates.