For many Aussies, having a second job or a side-hustle is the new way of life.
While clocking in from nine to five might be a way to pay the bills, the side-hustle is a way for aspiring entrepreneurs, innovators and creatives to make a bit of extra coin by doing what they love.
Recognising this significant portion of the population, Samsung is encouraging these entrepreneurial Australians to take a 'Day of Note'.
Days of Note is a new partnership between Samsung and General Assembly that gives Australians access to a selection of short courses designed to help unleash their entrepreneurial potential.
Participants will take part in a series of workshops and events that champion productivity, innovation and creativity.
These programs are focused on those 'snackable skills' which help kick-start ideas and inspire passion projects for Australia's side-hustlers.
Featuring over 60 individual points of interests across a month-long program, the Days of Note has been designed to empower people with the information, resources and space they need to transform their ideas into reality.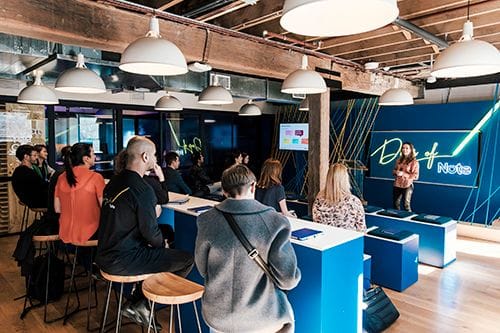 Danielle Palmer, managing director of Samsung Electronics Australia, says the company hopes the initiative will give participants inspiration to turn their bright ideas into reality.
"We know Australians are risk-takers and will do what it takes to chase their dreams," says Palmer.
"In the best way, Aussies are an ambitious and competitive bunch, who are determined to stay ahead of the game. That's why we've partnered with General Assembly to develop Days of Note's upskilling workshops, creating a logical extension of devices like the Galaxy Note9, which help Aussies succeed in new and exciting ways.
With more than 760,000 Australians working a second job or carving out their side-hustle, the time is ripe for a program like Days of Note to further energize the country's innovators.
In fact, research conducted into educational needs proves the importance of the program. Nearly 90 per cent of Australians recognise the significance of learning a new skill, but half of those surveyed by GfK Australia are unsure how they can gain a new skill to further their careers.
The research also demonstrates that Aussies are aspirational, despite not having access to the necessary tools to self-improve.
Nearly two thirds of those surveyed are actively looking for new experiences every day, with four in five saying that developing new skills is important to them.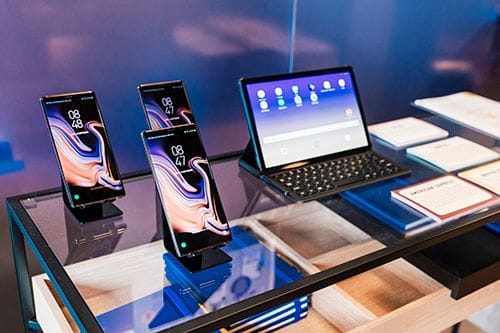 As technology continues to rapidly advance, Australians are also concerned about their skill sets becoming obsolete.
Half of those surveyed are worried the skills they currently have might become obsolete in 5-10 years' time, highlighting the importance of a program like Days of Note.
Until 4 October 2018, Days of Note's bespoke workshops will run daily from Monday to Saturday at WeWork's offices in Sydney's Pyrmont.
The sessions will cover 'Success in the digital age', 'Design thinking 101', 'From problem to prototype', 'How to win at UX', 'Content marketing workout' and 'Introduction to coding'.
In addition, participants will be invited to three keynote speaker and panel events hosted by leading Australian entrepreneurs.
Speakers include founder and CEO of OzHarvest Ronni Kahn and co-founder and managing director of The Iconic Adam Jacobs, who will cover the ins and outs of how to launch a side hustle, productivity hacks and tips for scaling and growing a business.
Positions for each Days of Note session are limited, to find out more or register for a workshop or event visit: www.daysofnote.com.au.
This article was written in partnership with Samsung Electronics Australia.
Never miss a news update, subscribe here. Follow us on Facebook, LinkedIn, Instagram and Twitter.
Business News Australia
Get our daily business news
Sign up to our free email news updates.