A Sydney-based company whose founders hope to crack the code of net positive energy gains from hydrogen fusion has vastly exceeded expectations in a pre-seed fundraising, securing $4.8 million to fund research projects around the globe.
HB11 Energy co-founder and managing director Dr Warren McKenzie (pictured right) tells Business News Australia the company is awaiting peer reviews for recent experiments in Australia, and to respect the rigorous scientific process that involves he is unable to comment further for now.
The company has also launched research collaborations with the University of Austin, Texas in the US and Queens University in Belfast in the UK, with expectations the first of these results will be released mid-year. Meanwhile, discussions are underway with various Australian universities as well.
"I never imagined we'd raise almost $5 million in a pre-seed round during a pandemic," says McKenzie, who was a finalist in the startup category of the Sydney Young Entrepreneur Awards 2020.
"We originally set out to raise $1 million to kick-off as a company, but with the significant investor interest we extended the round so we could launch straight into experiments well ahead of schedule.
"2021 will be all about building an international team of researchers and collaborators across areas of laser engineering, plasma physics, nuclear physics and materials science. We also plan to launch our seed-stage fundraising campaign."
McKenzie says the the funds came almost entirely from high net worth individuals, as well as a leading environmentally-focused private foundation.
The research draws on the work of German-Australian theoretical physicist Heinrich Hora (pictured left) - who is also a founder of the company - and combines that with CPA laser technology that won the 2018 Nobel Prize in physics.
"He basically came up with this idea that you can have clean fusion using lasers, particularly from this hydrogen boron reaction which is inherently safe," he says.
"I rolled up my sleeves and helped Professor Hora down the commercial path with his research, his networks and intellectual property," McKenzie adds.
The HB11 reaction creates electricity directly, the fuels are safe and abundant, the reaction does not create harmful radiation and there is no possibility of a reactor melt-down. Patents have been granted in four countries for Hora's concept generator.
Hora's theories were validated in recent years with several academic research groups demonstrating the non-thermal initiation of the HB11 fusion reaction using high-peak-power lasers, of which two were published in 2020.
"Our clean and absolutely safe reactor can be placed within densely populated areas, with no possibility of a catastrophic meltdown such as that which has been seen with nuclear fission reactors," Professor Hora says.
McKenzie explains there could be many potential paths to commercialisation including selling fuels, building power plants or designing them, but his "unapologetic ambition" is to work with great scientists to achieve net energy gains from fusion and benefit from the intellectual property that would create.
"No matter what the technology is, that's the first goal that we're pushing," he says.
"We will take that intellectual property which will basically be the thrust of everything we can do. Having the findings of the research projects on our side, we'll be the first ones to have the best path to market, whatever that might be."
If the entrepreneur-scientists' dreams are realised, McKenzie says HB11 will create a new source of cheap and clean energy with the nuclear fusion of hydrogen and boron-11 (HB11) using lasers.
"Realising our technology will offer to society an unlimited source of carbon-free energy that is cheaper than electricity from coal-fired power.
"In the combat against global warming it will provide single biggest advancement towards a carbon-free economy."
More recently, HB11 Energy also appointed German internet entrepreneur and investor Lukasz Gadowski (pictured below), a deep-tech investor, to its board.
Gadowski's past successes include Delivery Hero which recently listed on the German stock market DAX, as well as Germany's leading solar company for consumers Enpal, and urban air mobility company Volocopter.
"We are excited to welcome Lukasz Gadowski to the board," says McKenzie.
"His passion for physics, experience building many immensely successful multinational companies and perspective on the broad impact of our technology, all make Lukasz a most valuable addition to our team."
"Professor Heinrich Hora is the pioneer of hydrogen-boron fusion technology. It is an honour to be part of the revolution of energy production alongside him. I want to contribute to making this vision of clean and safe fusion energy a reality," says Gadowski.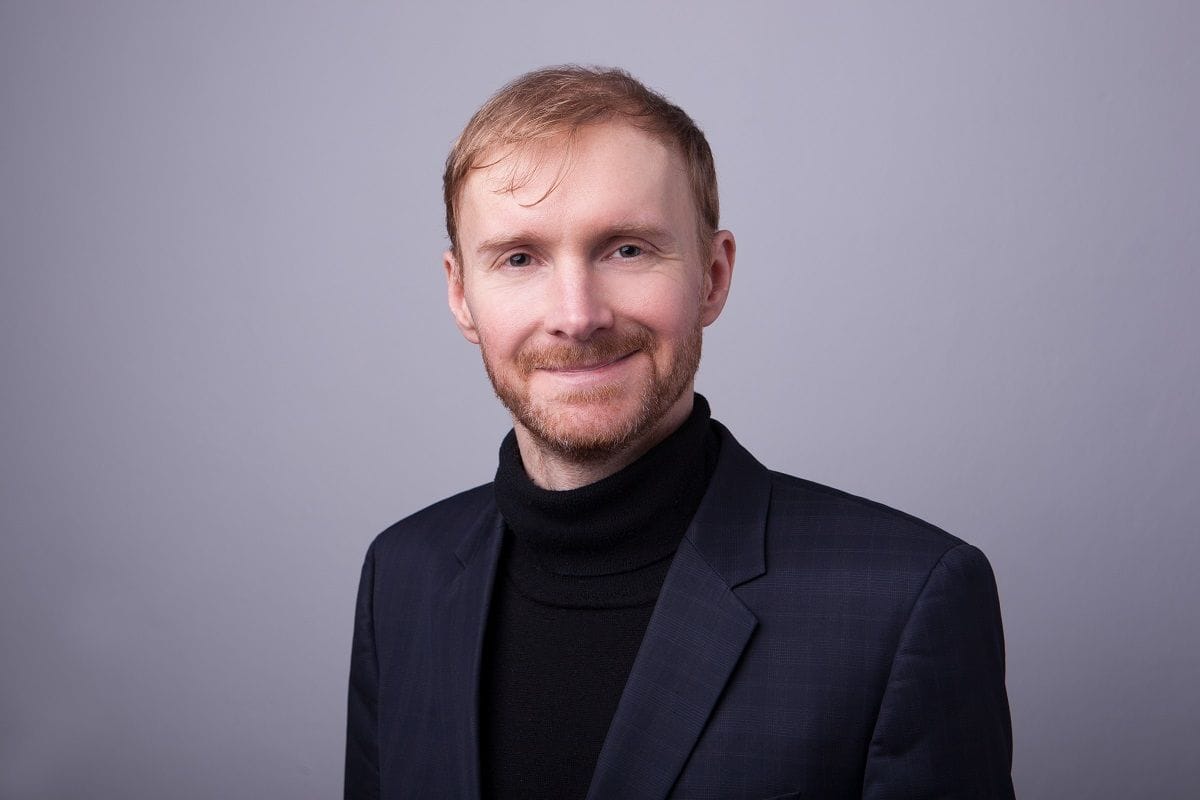 Never miss a news update, subscribe here. Follow us on LinkedIn, Instagram and Twitter.
Business News Australia
Get our daily business news
Sign up to our free email news updates.