Nine Entertainment Company (ASX:NEC) has announced a takeover of Fairfax Media (ASX:FXJ) in a move that will create a new media goliath in Australia worth $4 billion.
The merged media operation will dwarf News Corp (ASX:NWS) as the country's largest media and news network with assets across print, television, radio and online.
The merger has been made possible through the relaxation of Australia's media laws, although it is still subject to regulatory scrutiny and shareholder approval.
Nine CEO Hugh Marks, who will head the merged entity, has described the proposed deal as 'a truly momentous development'.
In an email issued to staff overnight he says the scope of the merger is 'genuinely quite breathtaking'.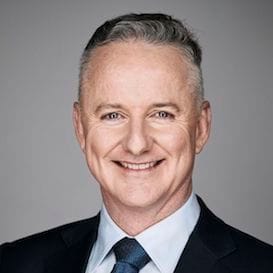 Under the terms of the merger, Nine shareholders will emerge with a 51.1 per cent stake in Fairfax.
The cash and scrip bid offers Fairfax shareholders .3627 shares in Nine, plus 2.5c a share, for each Fairfax share they own.
This is an implied premium of 21.9 per cent on Fairfax's closing price of 77c a share on July 25.
The Fairfax board has unanimously recommended shareholders back the proposed offer.
Chairman Nick Falloon has described the deal as offering 'compelling value' for Fairfax shareholders.
"The Fairfax board has carefully considered the proposed transaction and believes it represents compelling value for Fairfax shareholders," he says.
"The structure of the proposed transaction provides an exciting opportunity for our shareholders to maintain their exposure to Fairfax's growing businesses whilst also participating in the combination benefits with Nine."
The merged entity is targeting cost savings of about $50 million a year, although there is no indication whether this will involve job losses.
Fairfax CEO Greg Hywood says the company's transformation strategy has created value for shareholders, particularly through growth in the Domain and Stan businesses.
"The combination with Nine provides an exciting opportunity to continue to drive incremental value well into the future," he says.
The merger has come as no surprise to media watchers since the relaxation of media ownership laws by the federal government.
IBISWorld senior industry analyst Andrew Ledovskikh says Fairfax has struggled to grow the business over the past five years with revenue falling almost 50 per cent since FY13.
"The company has tried to cut costs, announcing 115 job cuts in May 2017," says Ledovskikh.
"Nine Entertainment hasn't seen the same sort of declines, but revenue growth has been stagnant over the past five years.
"The new entity will be a combination of the second-largest largest newspaper publisher in Australia with the second-largest free-to-air television broadcaster in Australia.
"The merger will have significant benefits for Nine, as it will have open up access to Fairfax's newspapers and online publications, as well as Fairfax's Macquarie Media radio interests.
However, the merger will have possible implications for how Fairfax operates, putting into question, for example, its regular investigative journalism partnerships with the ABC."
Meanwhile, Monash University's Master of Journalism director, Associate Professor Johan Lidberg, sees an overall negative for the domestic media market despite acknowledging the commercial imperatives around such a deal.
"The initial reaction is that media ownership concentration is never good as Australia already has quite concentrated ownership in the industry," Lidberg says.
"There's been a lot of talk around mergers in the industry for some time and it had to happen. It's not surprising that an old television network and an old newspaper publisher have joined forces."
Lidberg also says it's too early to tell if the merger, which is expected to be completed by the end of the year, will lead to job losses.
Never miss a news update, subscribe here. Follow us on Facebook, LinkedIn, Instagram and Twitter.
Business News Australia
Get our daily business news
Sign up to our free email news updates.