For Outland Denim founder James Bartle (pictured), business is personal.
While travelling in East Asia Bartle saw a young girl for sale, and it's a sight that has stuck with him ever since.
His experience inspired him to establish his Gold Coast-based fashion business he hopes will make a difference to the estimated 40.3 million people still victim to the global problem of modern slavery.
Many of those trapped in this cycle work indirectly for large fashion companies - a problem that infects every element of the supply chain from material harvesting to manufacturing and logistics.
And it's an issue many consumers are unaware of or choose to ignore.
Fast fashion brands offer customers the ease of low prices and convenience, but these consumer benefits come at a cost somewhere else along the line. And with clothing production nearly doubling over the last 15 years, modern slavery is becoming more rampant of an issue in a fashion industry scrambling to meet the demand for cheap clothes.
But Outland Denim is one brand that is trying its very best to remove slavery from every step of its business model; an approach that is winning over consumers across the globe.
As Outland Denim begins its expansion into the United States and launches an equity crowdfunding campaign, Business News Australia spoke with Bartle about his journey.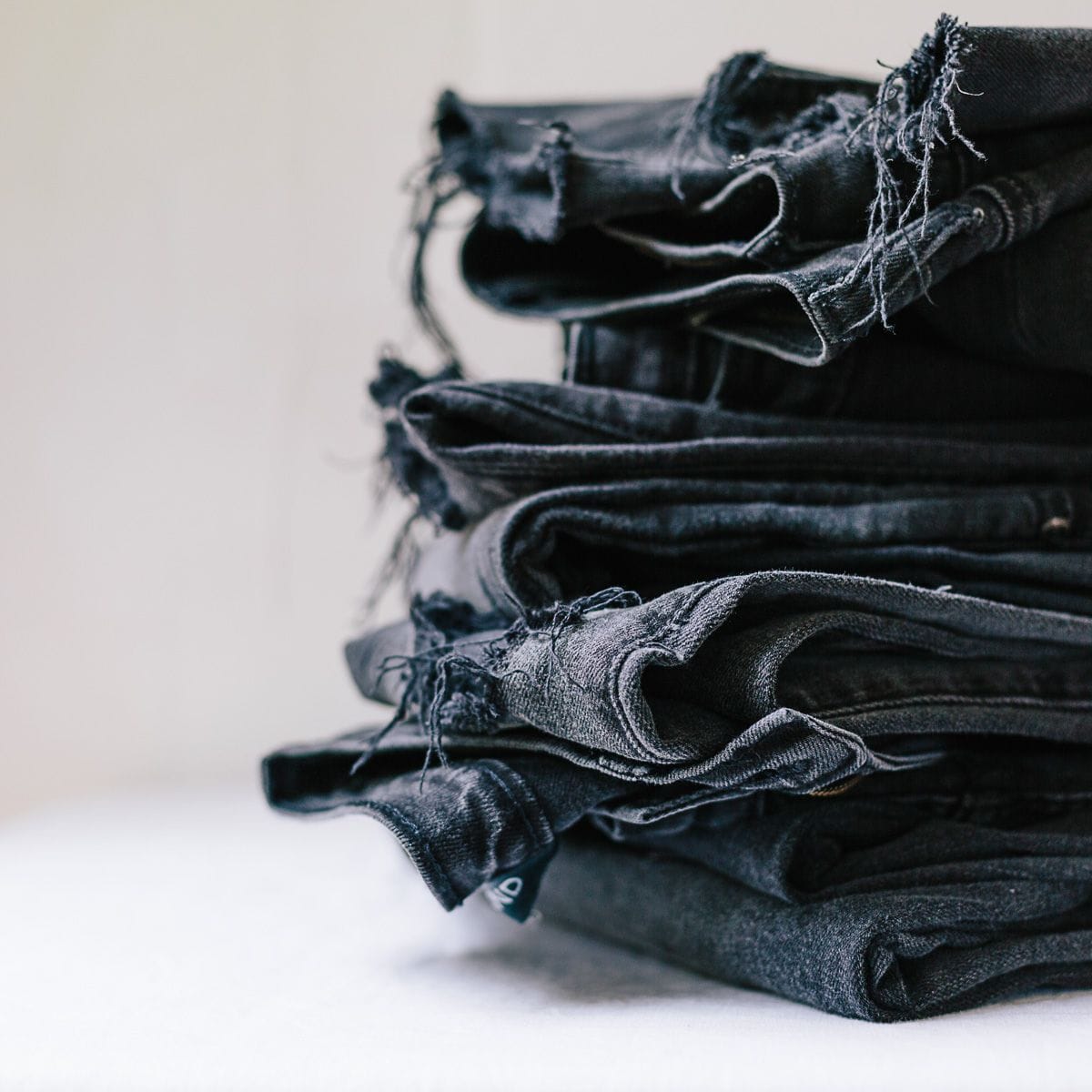 Combatting modern slavery
Late last month Outland Denim was recognised by Thompson Reuters when it won the 2020 Stop Slavery Enterprise Award for small and medium-sized companies.
Bartle described this Award as the Oscars for his industry, which at the time was glorious validation for all the work he has been doing.
At Outland Denim the company is committed to ensuring all seamstresses are paid a living wage and are given support to build their own futures.
Unfortunately, Bartle says Outland Denim is in the minority as far as clothing companies go.
"We've become a community that is desperate for cheaper, and we're desperate for it faster," says Bartle.
"But this has opened up opportunities for brands like Outland Denim to be really different just by doing it the right way."
Bartle's equation for success is simple; everybody in the supply chain, from the beginning to the end, from the seamstress to the consumer, is winning.
"Unfortunately, we tend to forget that because we try and get our materials as cheap as we can get them, and we don't want to ask the question about what it's going to take to be able to get the product at that price," says Bartle.
As someone who is active in the fashion industry and understands the ins and outs of how brands can get products on shelves for ridiculously cheap prices, Bartle says the problem of modern slavery is rife within the sector.
"It would be very difficult for any mass mainstream brand to not have slavery in their supply chain," says Bartle.
"And it would be very difficult to prove it as well if they didn't. But it takes investment, and if brands don't believe that it is something to invest into then nothing will ever change. They'll invest into it enough to get a marketing story, but they won't invest enough to make change."
"I often say to people that I would love to see on every product 'Slavery Free' or 'Slaves Made This'. That would be the only way that we could actually say to customers 'Now it's your choice as to which one you want to buy'."
"I believe that the solutions to these problems is an economic one. I don't believe that it's going to be charity, it's going to be an economic solution which empowers people to make the choice. It's the only way we will ever see lasting change."
Outland goes global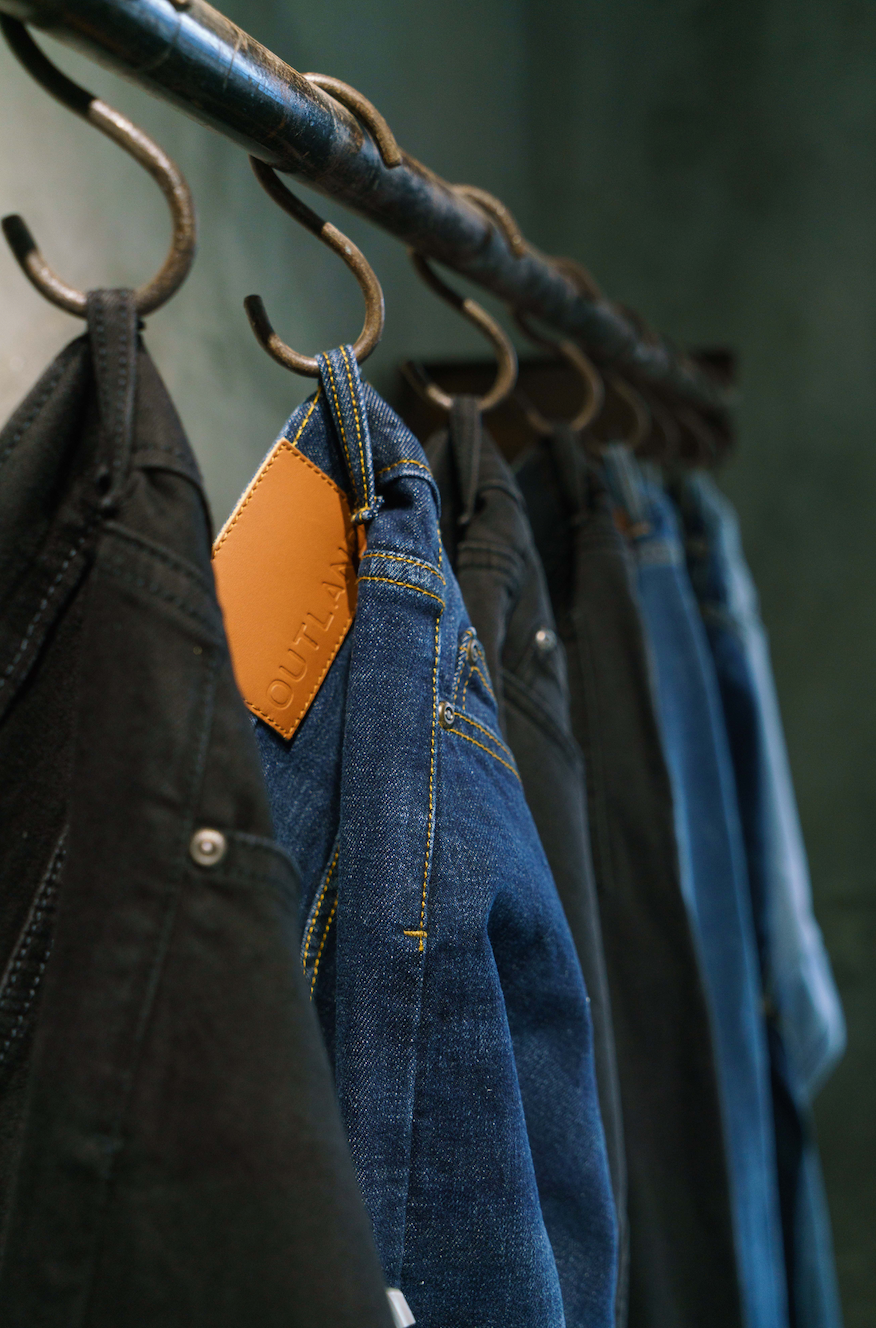 A key focus of 2020 for Bartle is the expansion of Outland Denim into the United States.
The brand has just launched into two major US department store chains, Nordstrom and Bloomingdale's, which is a coup for the three-year-old company.
The brand's rise has certainly been helped along by celebrity endorsements from the likes of Meghan Markle and Leonardo DiCaprio, as well as being stocked in Australia by David Jones.
Bartle says the brand's messaging is really sticking with consumers.
"We're speaking to what the customer desires," says Bartle.
"I think there's one fundamental difference with a brand like Outland Denim is that most brands are looking for a story to be able to communicate to their customer. Whereas we are a story that attached a brand.
"That's a very different concept. It's real and it's genuine and authentic. People want to be able to trust the brand they buy from."
But is authenticity and sustainability just a trend? For Bartle, brands like Outland Denim and its contemporaries are here to stay.
"I think when people are made aware of what's really going on, any good person eventually will say 'No'," says Bartle.
"I don't think we're going to stand for it anymore. It takes for the consumer to be the voter."
"Ultimately what we want to be able to do for people is say 'Hey come try our jeans, oh you like them? That's fantastic.' The by-product of that is that you've completely changed the environmental impact of the product, and thus you've had a profound impact on a community, and the economic impact of all these things is really unique in today's business arena."
Crowdfunding for the future
Its eyes set firmly on the future, Outland Denim launched expressions of interest for its equity crowdfunding campaign yesterday.
The purpose of the campaign is to continue to grow its manufacturing capacities, as well as boost its marketing abilities to ultimately be able to launch into the UK soon.
Bartle hopes potential investors will resonate with the brand's story.
"When you're doing a private raise or chatting to a VC it's all out of the public's eye," says Bartle.
"Something that does draw us to crowdfunding is that we like the idea of the transparency, and I think people are more engaged with this kind of business model now as well."
"It has the opportunity for success but beyond just bringing in dollars it's also marketing exposure for us as well."
Never miss a news update, subscribe here. Follow us on Facebook, LinkedIn, Instagram and Twitter.
Business News Australia
Get our daily business news
Sign up to our free email news updates.