Veganism may have dominated national headlines this week for controversial reasons, but there's no denying the lifestyle choice is gaining fast momentum.
So much so that the future growth of the Australian meat and dairy industry is being called into question.
A report by IBISWorld claims that rising veganism is threatening demand for Australian meat and dairy, a trend which is expected to continue particularly over the next five years.
According to IBISWorld senior industry analyst James Caldwell the demand for plant-based products has surged in recent years and Australian restaurants have been introducing new products to adapt.
"The quality of these products is also increasing at a rapid pace, with plant-based alternatives to meat and dairy foods continuously being launched," he says.
Some food giants to have notably jumped on the vegan bandwagon include Magnum with plant-based ice creams, Hungry Jacks with vegan breakfast muffins and Schnitz with vegan schnitzels.
As the demand for vegan food has increased, so to has the price of meat and dairy products.
Caldwell says the long-term viability of Australian industries including meat processing, beef farming, cheese manufacturing and dairy processing are at risk as a result.
"This surging demand for plant-based alternatives represents a growing threat to local demand for meat and dairy products," he says.
"The Australian meat processing industry now generates over 60 per cent of its revenue form overseas, and we expect this number to rise over the next five years."
Why veganism is becoming so popular
1. Animal welfare concerns
People are choosing to eat less meat as general attitudes towards animal welfare change.
Australian live exporters have been intensely and publicly scrutinised for their treatment of animals and media coverage has revealed shocking scenes of animal abuse that are, for many, impossible to unsee.
It would appear the meat and dairy industry overall has suffered in the live-export crossfire as more people are choosing alternatives, but Caldwell says animal welfare concerns are, perhaps surprisingly, not the main cause behind this lifestyle shift.
"Issues such as the live-export scandal have certainly encouraged a small portion of the Australian population to adopt a plant-based lifestyle. However, this has not been the primary driver," explains Caldwell.
"The main factors behind the rise of veganism in Australia are generally related to cost and the improving quality of plant-based meat alternatives."
"The cost of meat has risen strongly over the past five years, while plant-based alternatives have become increasingly palatable. We are now approaching the stage where plant-based alternatives are comparable to meat and dairy products in terms of cost and quality."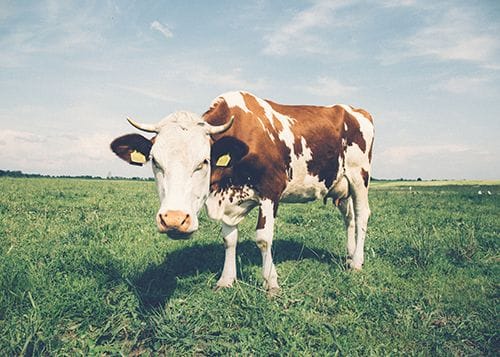 2. The environment
IBISWorld has identified several main driving factors as to why people are choosing to eat less or no meat.
The first is to do with environmental awareness.
Meat and dairy industries collectively have one of the world's largest carbon footprints with animal-based agriculture accounting for 18 per cent of total greenhouse gas emissions.
A 2017 study by GRAIN also found that the world's three largest meat firms produced more emissions in 2016 than the whole of France.
"In addition, raising animals for slaughter is a very water and land intensive process. According to the UN's Priority Products and Materials report, both meat and dairy require more resources in terms of land and water and produce more emissions per kilogram of food than plant-based alternatives," says Caldwell.
3. Health concerns
The International Agency for Research on Cancer recently classified processed meat as a 'Group 1 carcinogenic', alongside asbestos and tobacco.
Coupled with the fact that dairy products have been linked to an increased saturated fat intake, it's little wonder more people are opting for greener alternatives.
Domestic meat consumption has stagnated as a result and is expected to decline further rover the next five years as health consciousness increases around Australia.
"Australia is currently experiencing a rising fitness culture, which is encouraging consumers to reduce their meat intake, and to move to low calorie diets," says Caldwell.
"Plant-based food manufacturers have been acutely aware of this trend and have increasingly produced foods with few calories and low levels of saturated fat. This trend has significantly contributed to rising demand for plant-based foods."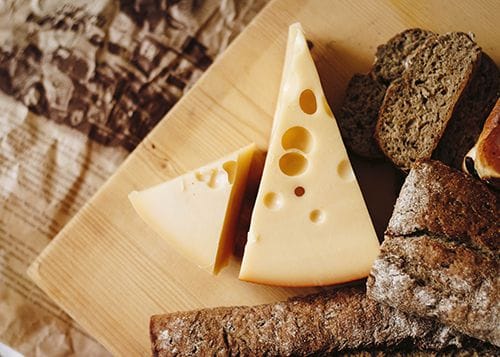 Photo courtesy of S Chandere, Shutterstock
What the future looks like for Aussie meat and dairy
The number of vegans in Australia is expected to rise in the next five years.
IBISWorld says that the country's meat and dairy sectors will be put under increasing strain as a result.
However rather than collapse under the pressure, it is expected that food manufacturers will instead adapt to the change and increase the range and quality of their plant-based foods to meet the demand.
They will also seek out more opportunities to export overseas to satisfy revenue growth.
"However, concerns about their position in the domestic market haven't been ignored," assures Caldwell.
"Meat and dairy sector lobby groups have recently called for the banning of plant-based food manufacturers using terms such as milk and cheese in their marketing."
Never miss a news update, subscribe here. Follow us on Facebook, LinkedIn, Instagram and Twitter.
Business News Australia
Help us deliver quality journalism to you.
As a free and independent news site providing daily updates
during a period of unprecedented challenges for businesses everywhere
we call on your support