SKYE Anderton will fly to the United States to promote her jewellery label, Ruby Olive, at NY NOW next week, in what she admits could be the biggest risk in her business career.

But it is not one taken without thought, or without a plan, and the payoff of a big break into the US market would be huge.

"My heart, it is saying 'oh, this is costing me a lot, I hope it comes through'," the Brisbane-based entrepreneur tells Business News Australia.

"There are lots of risks I have taken on my businesses journey, such as moving distribution from in-house to third party warehousing. That was a big risk, but worth it.

"This is going to cost money; will it be worth it? I can't not try it because it is too risky, I have to go for it."

That is the type of entrepreneur that Anderton, the Chief Dreamer, is; she goes for it.

Anderton's entrepreneurial spirit and business nous has been recognised in the Telstra Business Awards and more recently through the Brisbane Lord Mayor's budding entrepreneur program.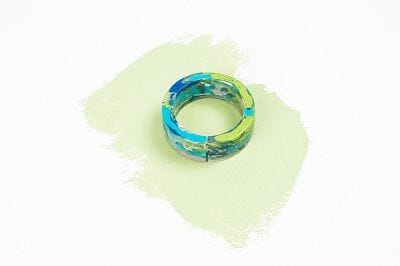 Ahead of her trip to New York, The Ruby Olive website has been updated in preparation and the brand has had a refresh ahead of the August 21-24 trade fair.

"It felt like it needed to be bolder, fresher and it needed to be more modern and we also wanted our mission statements and philosophies to be clearer," says Anderton.

"We knew we weren't presenting that as clearly as we could have been."

The rebrand comes after engaging core Ruby Olive fans in a private Facebook group, part of a wider social media strategy that has created a community around the brand.

"They feel like they are coming on the journey with me, which is really important. I am able to create products that the community is asking for and I am really listening."

The attempt to crack the US market has come after Ruby Olive attracted the interest of both individual and retail customers through word of mouth.

"We have had US customers buy through us online through our Australian website, and I've had really large high street retailers from the US approach me interested in buying that was really the catalyst."

She chose NY NOW as it is the largest gift and lifestyle fairs in the United States, and that is the market for Ruby Olive jewellery.

"I feel I fall into the gift and lifestyle market. Here in Australia my products are sold in museums, galleries and gift stores where they also sell lifestyle products such as candles, bowls and cards. I don't sell that much stock to actual fashion stores."

Anderton says, that if the fair goes well, "It will definitely change the business, for sure."

"If it does go really well on the wholesalers side, I will look at rolling out a big list of things such as new websites on the consumer and wholesale sides and social media exclusively for the American market."

She will also move to a third party warehouse in the United States. Currently she uses a third party warehouse in Sydney and the stock goes there, before being dispatched.
Get our daily business news
Sign up to our free email news updates.