BRISBANE startup All Real Food's vending machines are healthier than your local superfood cafe.

Sugary, salty and stale food options are no longer an option in these vending machines, which are stocked with superfood salads, chia puddings and paleo breakfast trifles.

All Real Food has rolled out seven 'next-generation vending machines' throughout south east Queensland in just over six months.

The founders consider their vending machines more 'self-service cafes' complete with an extensive range of nutritious items.

Hospitals, universities and large office towers are the sweet spot for All Real Food, where foot traffic is more frequent.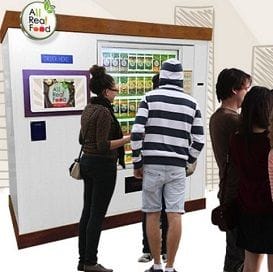 All Real Food vending machines can stock around 200 items at a time and co-founder Daniella Stalling (pictured below left) says they sell out, or almost sell out, every day.

Unsold items, which are priced between $4.50 to $14.90, are then donated to local food banks.

Despite launching one machine per month since September, Stalling says it has been a long journey to get to where the business is today.

Stalling and co-founder Mark Woodhead, former colleagues at a Brisbane IT company, came up with the concept during a casual lunch in 2013.

"Mark had just left his job and we decided to meet up for a farewell lunch," says Stalling.
"One minute we were joking about opening a farm so we could produce goats cheese, and the next, we were creating a business concept like no other."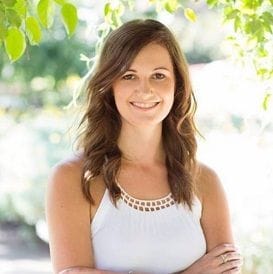 The duo opened an office in 2014 and acquired a large state-of-the-art vending machine in 2015.

They started working on the venture full time in July 2015, and with the canvass ready, they opened a commercial kitchen in Brisbane and advertised for a 'holistic head chef'.

"We were really lucky that Keng Murray was our first applicant and really the only person we needed to interview," says Stalling.

"He has over 20 years of experience with some of Australia's best restaurants and learnt from the greats including Jacques Reymond and Guy Grossi."

All Real Food has been proposed by major shopping centres and currently has locations at Wintergarden and Valley Metro.

The vending machines can also be found at Brisbane Private Hospital, Prince Charles Hospital, University of Queensland and Deloitte Brisbane.

There's no cost to the organisations, who receive income through All Real Food renting their space.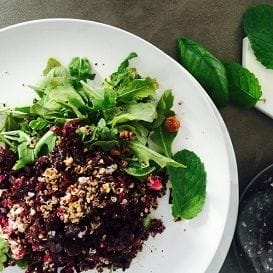 "With some organisations we've found their vending machines to be under protection of Coca Cola until 2017 or 2018," says Stalling.
"Some hospitals have given feedback along the lines of 'we've already got healthy machines' although they don't have what we offer.

"We are solving a lot of problems for the hospitals we are in though because their cafes aren't open 24 hours.

Stalling says there's a similar competitor in Melbourne currently with fewer machines, and a salad-style vending machine business down there too.

However, this doesn't concern All Real Food and Stalling says the more educated the public are, the better.

"Our philosophy is as long as you are eating real food that hasn't been corrupted by chemicals then you don't need to follow a diet," says Stalling.

"Healthy eating really shouldn't be a challenge."

Get our daily business news
Sign up to our free email news updates.