THIS week we bring you the Top 50 Melbourne companies, and here we feature the businesses from 30 to 21.
This batch features traditional miners, health care and investment firms, a packaging company that's going gangbusters in the US and a pure online play where you can sell your car.
In an unexpected twist, one of Australia's most iconic manufacturing success stories, which sells condoms, has been shifted off-shore after its sale to a Chinese consortium.
---
21. INCITEC PIVOT LIMITED (IPL)
MATERIALS/FERTILISER AND EXPLOSIVES
Market Cap 26 May 2017: $5.96b
1H17 revenue: $1.54b
1H17 profit: $152.1m
Staff: 4,500
Listed: 2003
MD: James Fazzino
MD salary: $2.95m
THE start-up of an ammonia facility in the US state of Louisiana has helped fertiliser and explosives maker Incitec Pivot to report a strong half year rise in net profit to $152.1 million, up from $31.5 million from a year earlier.
Incitec Pivot's overseas expansion will be a major factor for the company in 2017 as it pushes to reduce its reliance on the Australian market for earnings growth. In recent years, the slowdown in the mining sector in Australia has hampered demand for explosives.
---
22. ALUMINA LIMITED (AWC)

METALS & MINING/ALUMINA & BAUXITE
Market Cap 26 May 2017: $5.64b
1H17 revenue: US$0.6m
FY 16 loss: $40.66m
Staff: 6,000+
Listed: 1961
CEO: Peter Wasow
CEO salary: $2.49m
Global bauxite miner and alumina refinery operator, which also has some exposure to aluminium smelting operations, has benefited from a rise in commodity prices over the past 12 months and the outlook for 2017 is positive as demand looks set to be strong.
The move to make cars lighter means that aluminium is in demand and that bodes well for the company on a long-term basis.
Net profit for the full year to 31 December 2016 dropped 134 per cent to just over $40 million and this was affected by significant items including restructuring at Suralco, Point Comfort and Anglesea.
Alumina finally split from its joint venture partner US mining giant Alcoa in November 2016 after years of legal wrangling, and it's believed this could make AWC an attractive takeover target.
The Waggaman Lousiana facility is producing 800,000 metric tons of ammonia at peak capacity and it generated $13.7 million in earnings for the company.
Industrial chemicals and explosives proved profitable overall for the company and offset a lower half-year profit from fertiliser production which was hit by lower prices globally.
Long serving boss James Fazzino has announced in February he will step down after eight years in the top role and the company says the hunt for his successor could take 12 months.
---
23. REECE LIMITED (REH)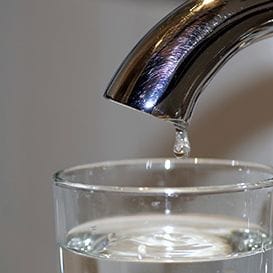 INDUSTRIALS/PLUMBING SUPPLIES
Market Cap 26 May 2017: $4.1b
1H17 revenue: $1.2b
1H17 Profit: $96.15m
Staff: 4,000
Listed: 1974
CEO: Peter Wilson
CEO salary: $3.97m
Australia's biggest bathroom and plumbing-supply retailer, with more than 450 outlets, is something of a legacy family business, although it has changed hands once from the Reece family to the current owners, the Wilson family.
The Reece business began in 1919 when Harold Reece started selling hardware products from the back of his truck in Melbourne.
It listed on the ASX in 1954 and was subsequently bought by the Wilson family, led by patriarch Alan Wilson, whose father and grandfather were plumbers.
Now his son Peter Wilson is running the company which turns over more than $2 billion a year, enjoys solid profit growth and delivers consistently solid dividends for investors.
In this half year, revenue was up by 6 per cent and net profit rose by 6.9 per cent, and the company opened a Sydney distribution centre which commenced operations in November 2016.
---
24. TABCORP HOLDINGS LIMITED (TAH)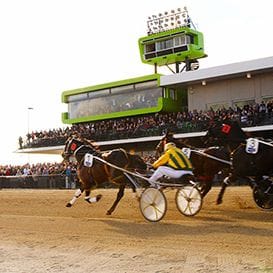 CONSUMER DISCRETIONARY/GAMING
Market Cap 26 May 2017: $3.9b
1H17 revenue: $1.16b
1H17 Profit: $58.9m
Listed: 1994
CEO: David Attenborough
CEO salary: $3.2b
Tabcorp's proposed merger with Tatts Group has dominated its operations, and affected its revenue, as the competition tribunal considers whether the tie-up is in the best interests of consumers.
Tabcorp and Tatts revealed their merger plan in October 2016 which would create an ASX50 company valued at more than $11 billion with a combined revenue of $5 billion.
The company's profits have taken a hit, its half year figure fell 28.1 percent to $58.9 million, due to the costs associated with the proposed merger with Tatts along with a court battle against money laundering allegations initiated by AUSTRAC.
Tabcorp says this cost $20 million in fees, along with the $45 million penalty it was ordered to pay for non-compliance with anti-money laundering and counter terrorism financing laws.
The company continues to push the digital side of the business, with the TAB app producing a digital turnover which was up 13.8 per cent in the half.
At the end of 2016, the company acquired UK company Sun Bets, which has a userbase of 85,000 people.
In early April 2017, Tabcorp signed a five-year deal with Victorian pubs and hotels to gain exclusive rights for digital betting.
---
25. HEALTHSCOPE LIMITED (HSO)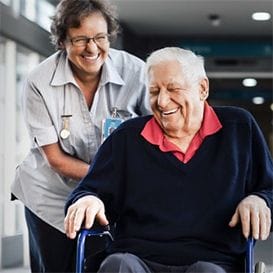 HEALTH CARE/HOSPITALS & PATHOLOGY
Market Cap 26 May 2017: $3.65b
1H17 revenue: $1.19b
1H17 Profit: $90.5m
Staff: 18,000
Listed: 2014
CEO: Robert Cooke
CEO salary: $3.94m
HEALTHSCOPE's 2017 could be interesting for the health care company, as it was announced in April that Robert Cooke will step down as CEO and MD of the company.
Cooke, who has been with Healthscope for more than six years, will be replaced by Gordon Ballantyne who was previously an executive at Telstra (ASX: TLS) and grew the telco's retail side to $18 billion.
Ballantyne will take over a company that's experienced some unusual volatility because of slow sector growth with weaker revenue from its core hospitals unit in the September quarter. The company's first half profit dropped seven per cent.
The company is Australia's second largest private hospital operator and is a leading provider of pathology services in New Zealand, Malaysia and Singapore. It also has 48 medical centres across Australia.
Since listing in 2014, Healthscope enjoyed a stellar two years with its share price rising 40 per cent by September 2016 but since then slowing volume growth has pulled the share price back.
---
26. ANSELL LIMITED (ANN)
HEALTH CARE
Market Cap 26 May 2017: $3.56b
1H17 revenue: $1.04b
1H17 Profit: $94m
Staff: 16,000
Listed: 1985
CEO: Magnus Nicolin
CEO salary: $2.6m
ANSELL hit the headlines in late May 2017 with the sale of its iconic condom business to Chinese interests for $800 million, ending one of Australia's most successful and enduring manufacturing success stories.
The company said its Sexual Wellness business was in fact the only part of the company that was not a market leader, and it was picked up by a consortium of Chinese companies which included Humanwell Healthcare Group and CITIC Capital China Partners.
The sale closes a chapter on Australia's manufacturing history dating back to the Great Depression when entrepreneur Norman Ansell struck out on his own in 1929 from the Dunlop Company of Australasia.
The company also announced a new on-market buy-back program in which Ansell will buy back up to 10 per cent of issued capital through to May 2018.
---
27. ORORA LIMITED (ORA)
MATERIALS/PACKAGING

Market Cap 26 May 2017: $3.45b
1H17 revenue: $1.98b
1H17 Profit: $92.1
Staff: 6,200
Listed: 2013
CEO: Nigel Garrard
CEO salary: $4m
PACKAGING company Orora produced a 4.8 per cent rise in first half earnings despite cost increases which included rising energy prices in Australia.
Those costs were offset by a stellar performance from its US business with earnings up by nearly 20 per cent to $55.1 million and the company is expecting its full year earnings to surpass those of last year.
Orora established its North American arm in April, called Orora Visual, which integrated four leading print and point of purchase businesses under the one brand which gives them a footprint in Dallas, New Jersey, Los Angeles and Chicago.
The newly branded US business will operate an end-to-end, integrated service model which can provide improved delivery across the country.
Orora's new cold-chain monitoring system called Xsense was introduced in April.
The system will enable those involved in cold chain management to see the conditions under which perishable products are being stored and transported, from the farm through to retail.
---
28. CARSALES.COM LIMITED (CAR)
SOFTWARE & SERVICES/ONLINE CAR CLASSIFIEDS
Market Cap 26 May 2017: $2.85b
1H17 revenue: $178.6m
1H17 Profit: $47.2m
Staff: 1,450
Listed: 2009
CEO & MD: Cameron McIntyre
CEO salary: $3.14m
UNDERPERFORMANCE from its car loans business has dragged down the financials of the online cars classifieds site, carsales.com, which hit the company's revenue and segment EBITDA to the tune of 7 percent.
Take this out of the half year report and carsales.com would have reported a revenue rise of 14 percent, instead of the 7 per cent which was its headline number.
The company's core business is strong and derives most of its revenue in Australia with both dealer and private listing revenues growing in volume.
However, Carsales increased its free ad threshold to $5,000 from $3,000 indicating it may be facing some competition from the likes of Gumtree and Facebook which provide free listings.
Founder and CEO Greg Roebuck retired in March and was replaced by Cameron McIntyre, who previously served as the group's operations chief.
---
29. IOOF HOLDINGS LIMITED (IFL)
FINANCIALS/INVESTMENT MANAGEMENT & ADVICE
Market Cap 26 May 2017: $2.74b
1H17 revenue: $457.4b
1H17 Profit: $79.4m
Staff: 2,000
Listed: 2003
MD: Chris Kelaher
MD Salary: $2.91m
THE FUNDS are flowing in for financial services provider IOOF but the company is now looking for ways to turn this into a profit.
Total funds under management increased to $109.4 billion but revenue was down by two per cent for the first half of 2017 and underlying NPAT declined 17 per cent as its fee margins also fell from 0.62 per cent to 0.58 per cent.
IOOF provides financial advice and platforms which allow retail clients to invest their money, and these margin pressures are nothing new in the industry but they undershot analysts' forecasts.
However, the company does have strong fundamentals which is underpinned by the rapidly growing superannuation system which has grown at a compound rate of 9.4 per cent over the past decade.
---
30. JB HI-FI LIMITED (JBH)
CONSUMER DISCRETIONARY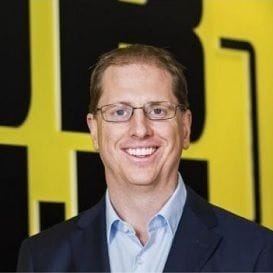 Market Cap May 26 2017: $2.7b
1H17 revenue: $2.6b
1H17 Profit: $125.4m
Staff: 7,814
Listed: 2003
CEO: Richard Murray
CEO salary: $2.75m
THE impending entrance of US pure-play retailer, Amazon, has investors skittish about retail giant JB Hi-Fi even though its half year numbers cut through some of the gloom in the sector.
Amazon has all but confirmed its desire to properly enter the Australian market, and the news has had analysts already writing off a third of JB Hi-Fi sales once it launches here.
The online retailer could undercut its prices on electronic goods by 15 per cent which is good for consumers, but not so good for CEO Richard Murray and potentially the company's shareholders.
They would have been encouraged though by a half years' sales increase of 23.6 per cent to $2.6 billion and a 31.7 percent profit rise to $125.4 million.
Murray says he is not sweating on the arrival of Amazon, and is in fact confident the company can weather the storm, pointing to its "unique market position" and its recent $870 million acquisition of whitegoods retailer The Good Guys.
Integration of The Good Guys into JB Hi-Fi's core business will begin in earnest in 2017, given the acquisition was done close to the busy Christmas period.
The company reported in early April that former JB Hi-Fi CEO, Terry Smart, will return to the business as the CEO of The Good Guys.
---
READ MORE
Never miss a Top Companies update or news story: Sign up to Business News Australia's free news updates
Follow us on Twitter, Facebook, LinkedIn and Instagram
Get our daily business news
Sign up to our free email news updates.
Help us deliver quality journalism to you.
As a free and independent news site providing daily updates
during a period of unprecedented challenges for businesses everywhere
we call on your support