As millions of Australians travel interstate for business each year, the tourism industry is rapidly changing to keep up with the technological demands of travellers.
Fast and reliable internet services during domestic flights and from within our hotel rooms is an expectation, not an extra.
Whether constant access to technology is healthy for our body and mind is no longer a debate; it is expected that we have the choice to use our devices or not when we want, from wherever we are, even if that's 30,000 feet up in the air.
So, when we reach our destination, which hotels are the best for meeting our technological needs and what else do we expect from a hotel that caters to business travellers?
If you're all about flexibility and working when it suits us, you want a hotel with excellent 24-hour facilities which include fast and easy check-in/check-out, nutritious breakfasts to start your day, a functional desk to work from and a good gym or pool with 24-hour access to maintain your health and fitness while travelling for work.
The Rydges World Square on Pitt Street in the heart of the Sydney CBD has excellent facilities for business travellers.
An Executive Room provides a large and comfy king bed with premium bedding and blackout curtains to ensure you get quality sleep while away from home.
The in-room Wi-Fi is fast and free, a minibar and coffee/tea facilities will quench your thirst at any hour as will 24-hour room service which is always handy when you get in late from a business meeting.
The desks and ergonomic chairs are comfortable, and you never have to go looking for an iron or ironing board. There is a 24-hour front desk, an express check-in/check-out service, and well-equipped fitness and conference centre facilities.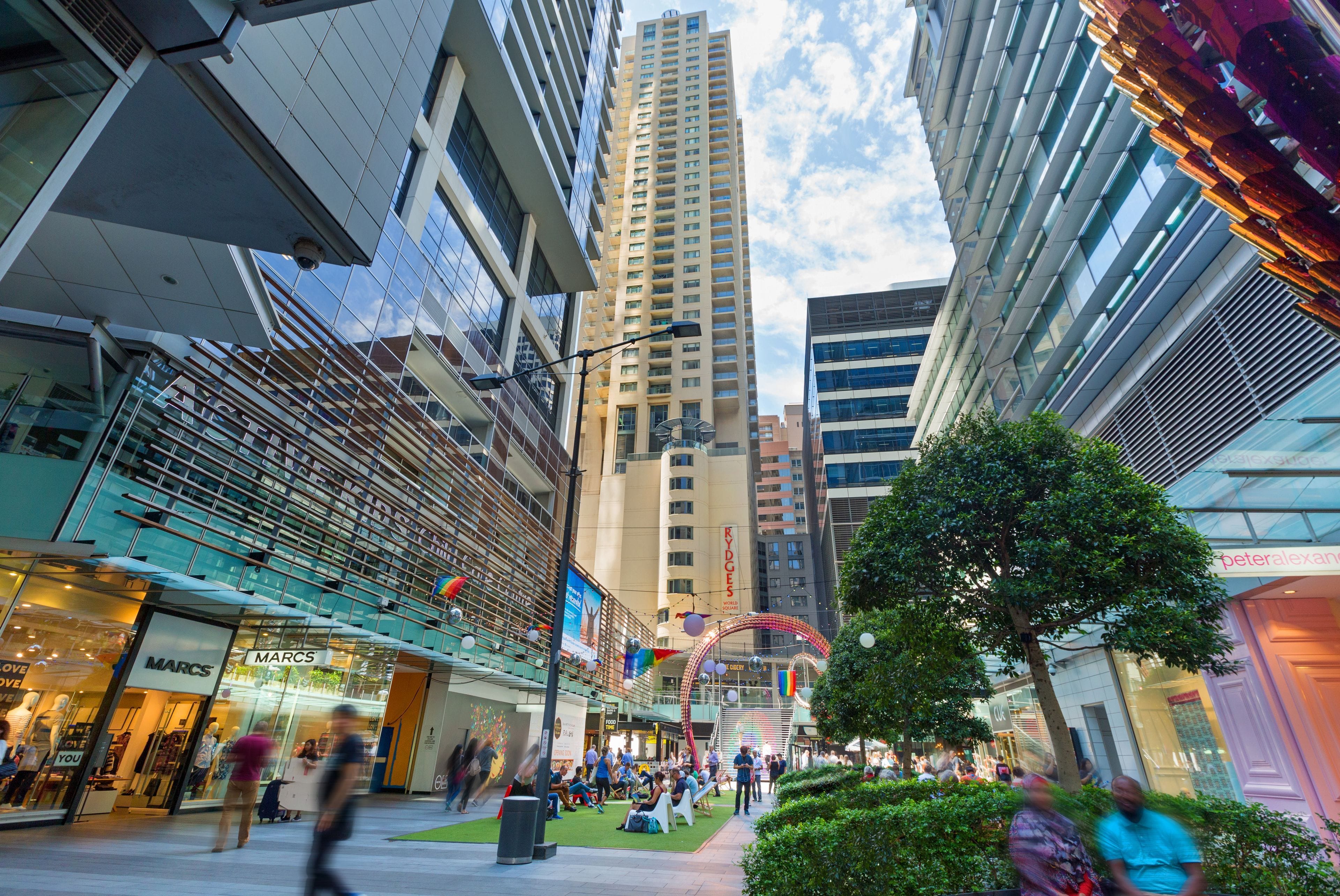 In the heart of the Melbourne business district, the Melbourne Marriott Hotel on Exhibition and Lonsdale Streets provides the same services and facilities as the Rydges Hotel in Sydney with a range of executive rooms and suites to choose from.
The Melbourne Marriott Hotel also has an excellent business centre and conference space with separate meeting rooms available, making it easy and efficient to work from your hotel if required.
If you're heading to Brisbane for work the Stamford Plaza Brisbane on the corner of Margaret and Edward Streets in South Brisbane is well equipped for business travellers.
This riverfront hotel is conveniently located for business lunches and dinners and offers three restaurants with breakfast and 24-hour room service available.
The rooms are spacious and include desks and free Wi-Fi. A fitness centre and pool take care of your exercise needs while the business centre provides conference space and meeting rooms.
If a brisk walk is your preferred form of exercise this hotel is perfectly located on the riverfront and within a two-minute walk of the Botanic Gardens.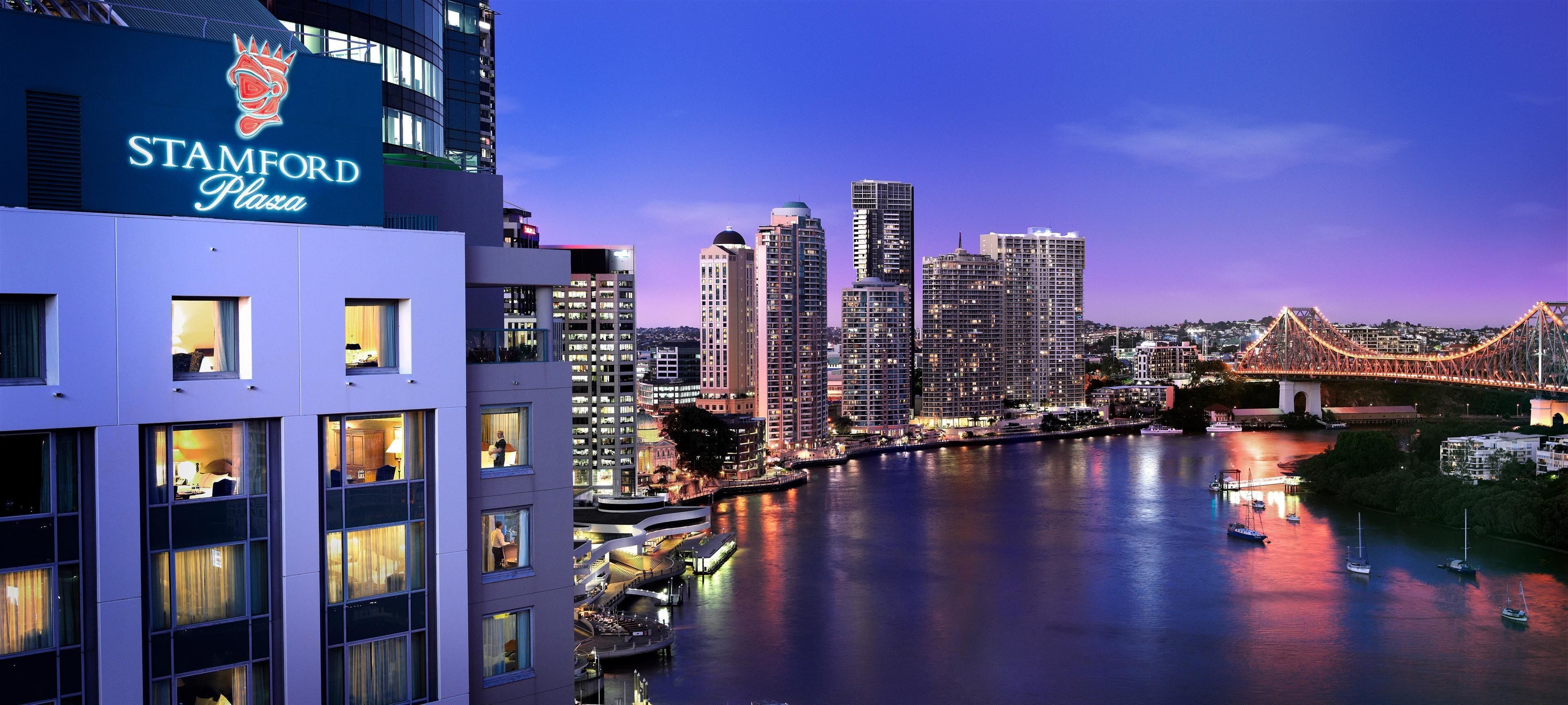 Excellent deals are available when you book through Hotels.com and your searches can be filtered to suit your location and business requirements when looking for hotel accommodation in Australia.
To distinguish between free Wi-Fi in the lobby vs free Wi-Fi in your room, you may have to look closely at the room features. If internet speed and reliability is important it is best to call the hotel to get up-to-date information before booking.
This article was written in partnership with Hotels.com.
Never miss a news update, subscribe here. Follow us on Facebook, LinkedIn, Instagram and Twitter.
Business News Australia
Get our daily business news
Sign up to our free email news updates.