WEST End is forecast to account for one-quarter of all Brisbane development over the next decade, despite only making up 1 per cent of the city's total land mass, but the inner-city suburb's eclectic community fears the battle is about to begin as a landmark development stamps its ground.
A 2.6 hectare multipurpose joint venture between developer veterans PAYCE and Sekisui House Australia will commence at West End in the next couple of months in a precinct currently known to locals as the Absoe site.
The West Village project is confirmed to host residential apartments, retail outlets, workplaces and green spaces bounded by Boundary Street, Mollison Road, Wilson Street and Little Jane Street. However, full details won't be known until after the official project launch on 1 May.
It was once home to the Peters' Ice Cream factory and professionals as diverse as engineers and circus performers, but now traders such as Boundary Street Markets (pictured right), Beginning Boutique and SWOP operate there. Whether these businesses will operate at the new development is still unknown.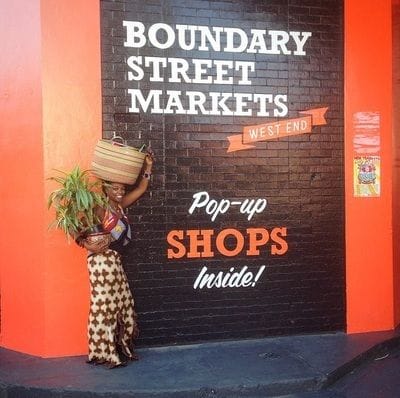 West Village project director Andrew Thompson assures West End's "unique community spirit and creative ethos" will be at the heart of the new development regardless of the shape it takes.
He says four well-attended community listening posts have been conducted since December, and the open-door community consultation is still ongoing.
"A project of this scale requires community input for it to be a success so we have a range of ways people can learn about the project and contribute their ideas," says Thompson.
"Our aim is to create a hallmark destination utilising imaginative architecture and urban design, and incorporating the world's best sustainability and design practices, which acknowledges the site's importance to Brisbane.
"We envisage a project that is both a centre of employment and a true community hub."
West End Community Association president Erin Evans fears there won't be any real benefit to the community.
Evans holds a biotechnology doctorate and a Masters in complex project management, and has lived in cities around the world.
She last week visited Central Park, a Sydney development by Sekisui House Australia and Frasers Property (pictured left), taking away that West Village is looking like it will be scaled to "the likes of Hong Kong and Singapore" and demand in Brisbane for a development of that density isn't quite there.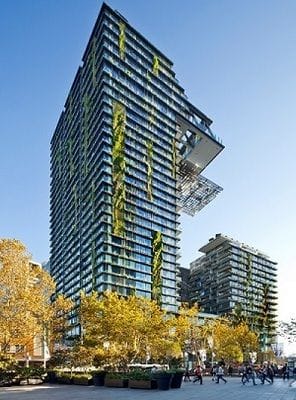 West Village should be on the fast track from May. However, Evans says the development could have the exact opposite effect on West End itself and only slow down the region in the long-term.
She says West End is pro-development, with community canvassing over the last 10 years consistently finding that residents support medium rise and medium density projects.
However, a single project that she says is "speculated to have multiple 15, 18 and 20-storey buildings" isn't warranted in a bottleneck that is already under pressure.
"It is not legitimate to make West End become an extension of the CBD just because it is only about 1km out," says Evans.
"Our schools are at capacity, we have major traffic and mobility issues, and only 40 per cent of the recommended green space for a region under Brisbane City Council, with this figure on a fast decline to under 20 per cent if planned developments go ahead."
Even with West End's population set to soar from 12,000 to 30,000 by 2013, Evans doesn't think a development of this scale will cater to the burgeoning community.
"Affordability keeps going down per square metre, so the argument that more units in the area is a good thing for affordability doesn't stack up," she says.
The increasingly blurred differentiation of West End as a residential or commercial precinct isn't doing either side any favours, according to Evans, and developments like this could only flare up problems.
"If you look at the government projection that has been done recently, one quarter of growth for Brisbane is being allocated to West End and south Brisbane and we only form about 1 per cent of the city's land mass," says Evans.
"You start to question what the basis for these kinds of decisions is.
"What is needed is a radical shift in the delivery of social infrastructure and amenity and that isn't the kind of investment we are seeing in this area."
Get our daily business news
Sign up to our free email news updates.