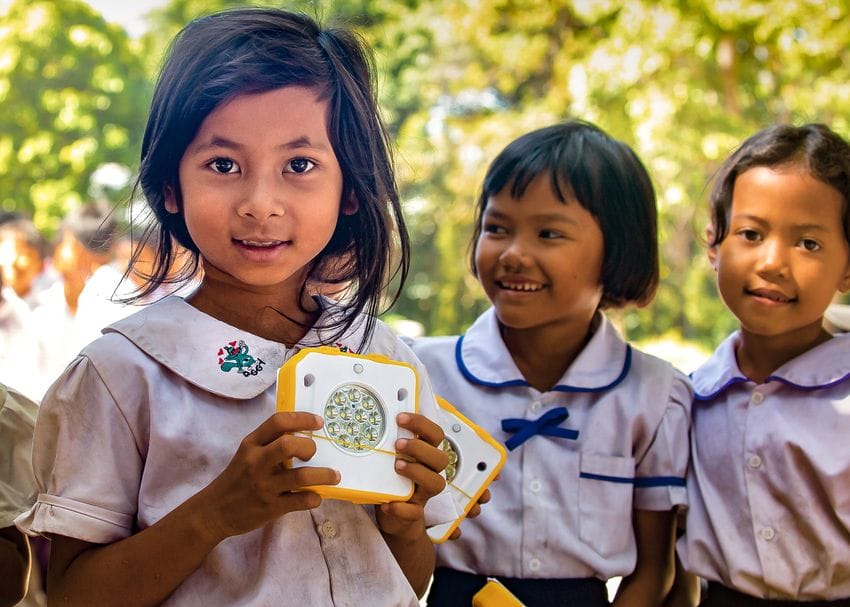 "We're trying to create change-makers": Why SolarBuddy is joining the global fight against energy poverty
Around 789 million people worldwide are living in energy poverty or without reliable access to electricity. Even in Australia, there are an estimated 500,000 people living in remote communities without a safe way to access electricity.
An organisation looking to help illuminate the lives of children worldwide is Brisbane-based SolarBuddy, which has donated 200,000-plus solar power lights across 21 countries via its social STEM education programs.
Launched in 2016, the education sessions have been run in 600-plus schools globally, with the JuniorBuddy program catered for primary school students, while the StudentBuddy initiative is designed for high school pupils.
The program covers topics like energy poverty, the benefits of renewable energy, global citizenship, geography and sustainability. In addition, it gives students the opportunity to make their own solar light devices, which are donated to children living in energy poverty.
"We're trying to create change-makers or global citizens in the classroom because we know that our students today are going to be tomorrow's leaders," SolarBuddy business development manager Holly Bond explained.
"We are educating students on the issue of energy poverty. These sessions are all tied to the Australian curriculum. That means the teachers do not have to worry that it's just a program of adding on nothing, it can actually tick those wonderful boxes that they don't have to think about another lesson that they have to write. Then they will actually assemble one of our solar solutions."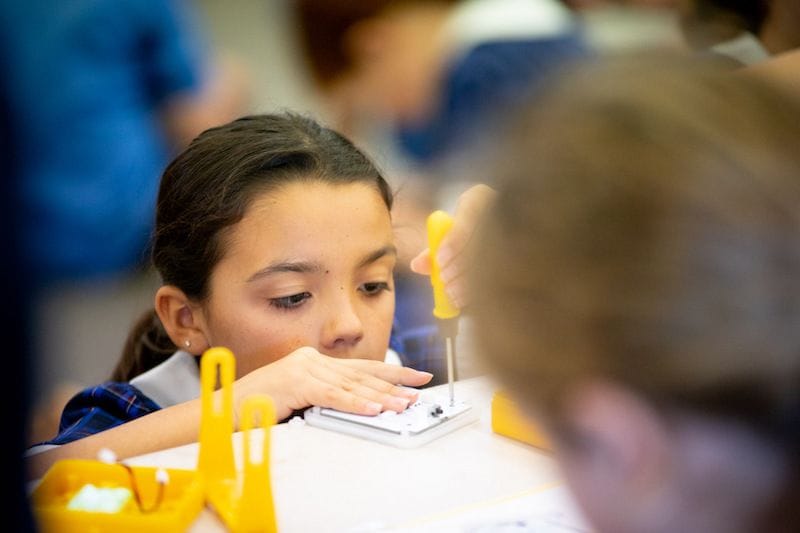 While the organisation previously relied on schools to self-fund the sessions, SolarBuddy has begun teaming up with local small and medium-sized businesses (SMEs) to secure the capital they need to roll out the program on a wider scale.
"For the last seven years, schools have been self-funding to do the program and we've been extremely lucky. We've worked with over 600 schools globally, but one of the big barriers that we find is that budgets are tight," Bond explained.
"We're asking companies to support us, but it really is for our children, our students and it is for that future generation. That whole education piece is really important to us – we want to give as many lights as possible to children overseas. We also have this huge goal of educating people on the issue of energy poverty, because nobody knows about it."
"We also realised that there are smaller businesses that also want to give back to the community and do their part in the sustainability and ESG piece, but don't have the hundreds of thousands of dollars that big corporations do. They want to still be able to make an impact."
To help make that goal possible, SolarBuddy helps SMEs partner with schools that are within the same postcode. If there is no school nearby, the next closest option is selected to complete the program.
On top of offering a feel-good factor, sponsoring a program helps businesses educate the future workforce, improve brand recognition, and bolster a company's corporate social responsibility (CSR) strategy.
"These companies are giving back to the local community, so it's raising awareness for what they're doing and it's also preparing the future workforce. For example, if a company supports a high school, then those Year 11 and 12 students could actually be the next workforce that's working with them," Bond said.
"It gets an opportunity for them to promote their business and their career. We also need to break down the boundaries of what STEM is - it is not just a lab coat.
"STEM is so much more, particularly with the future skills that our kids are going to need when you think about artificial intelligence (AI), virtual reality (VR) and augmented reality (AR) - they need to learn more about technology."
When it comes to distributing the lights, SolarBuddy has partnered with non-government organisations and rotaries to reach children living in Vanuatu, Papua New Guinea, Timor-Leste, India, Cambodia, Madagascar, the Dominican Republic and more.
"We've got an amazing network of partners. We work with NGOs and rotaries as well. We work with partners in country to distribute the light. They're the ones that help us identify the communities that need the most impact, and are the ones that go the last mile," Bond said.
"We call it last mile distribution because we don't just stop at the port. These wonderful partners of ours, they will go on the motorbikes or kayaks, and take the lights to those communities that actually do really need the support."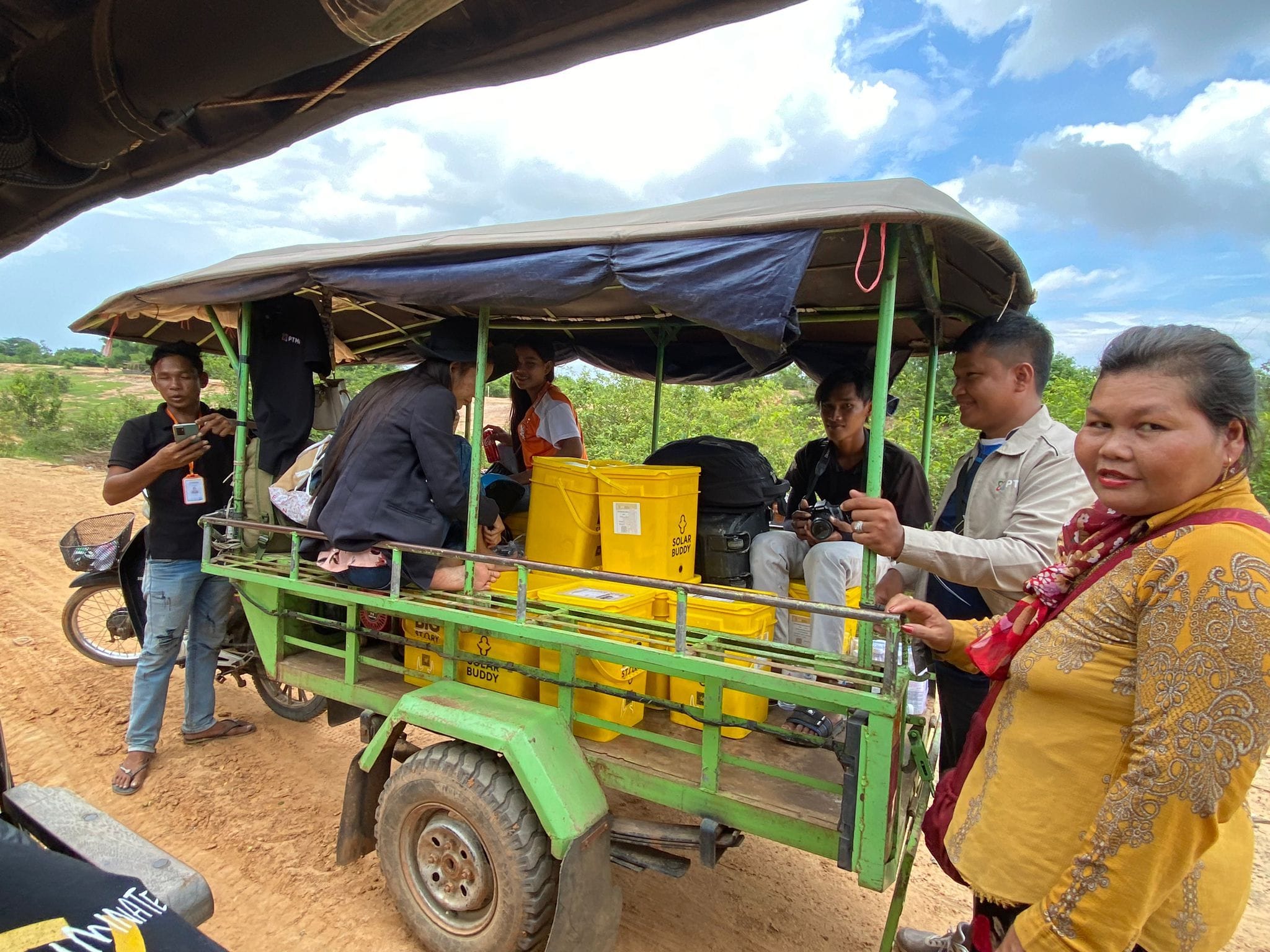 Businesses have a chance to win two spots to take part in a SolarBuddy distribution, allowing them to go and see the lights being sent out to children in Vanuatu.
To be eligible, businesses must support a school program by 31 December, 2023 and fill in this form, providing three reasons why they should be selected for the trip.
"One of the biggest things that we get asked when we do programs is: Can I go and distribute the lights? We used to be able to do that, and obviously COVID scuppered it a bit," Bond said.
"But now that travel is getting back to normal, we decided that it would be a wonderful chance to offer two of these companies the opportunity to come with us on one of our distributions."
More from SolarBuddy
Around 789 million people worldwide are living in energy poverty or without reliable ac...
SolarBuddy