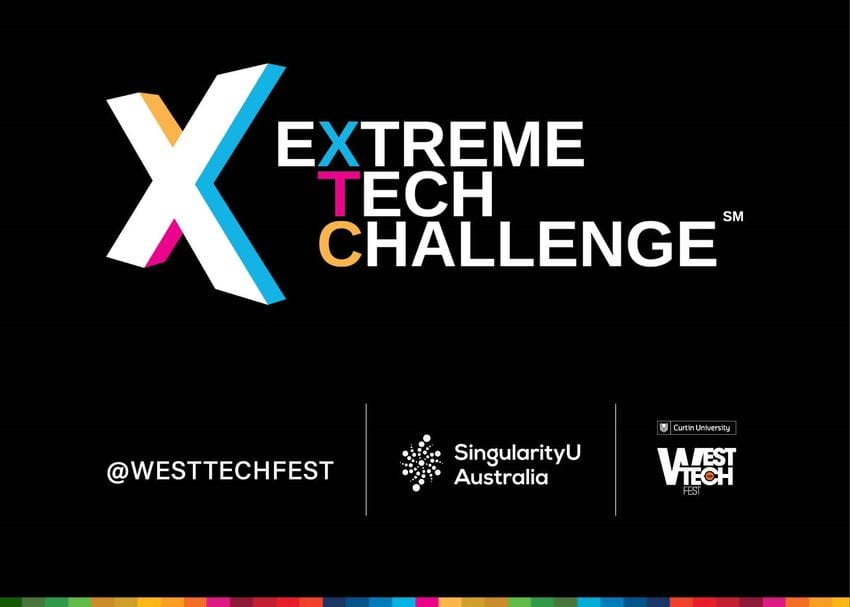 Curtin partners with global startup competition Extreme Tech Challenge
Curtin University and Extreme Tech Challenge (XTC) have partnered to bring the world's largest startup competition to Australia through West Tech Fest.
XTC is a major startup competition for entrepreneurs which addresses global challenges and provides early stage entrepreneurs with opportunities to connect globally.
The event will take place on 1 December 2020 during West Tech Fest - WA's largest tech startup event.
Speakers at the event will include Eric Yuan, founder of Zoom, Young Sohn, co-founder of XTC, president and chief strategy officer, Samsung Electronics and chairman of the board, HARMAN and Bill Tai, one the world's most successful angel investors and visiting professor at Curtin.
Co-founder of XTC Young Sohn says he is delighted to partner with Curtin for this event, which shines a light on up-and-coming entrepreneurs around the world.
"In these times of global pandemic and ever-increasing and destructive natural disasters, there is an urgent need for innovative solutions that can help address the world's most extreme problems," Sohn said.
Curtin University director of commercialisation Rohan McDougall said XTC is a valuable stepping stone for local businesses to access networks of global partners, investors and experienced entrepreneurs.
"Local company Powerledger was one of the previous winners and rate its participation in this competition as a game changer. Curtin is delighted to partner with XTC for this global competition and we look forward to being part of this competition," McDougall said.
Visiting professor at Curtin Bill Tai said Australian startups have a rich history of creating cutting-edge technologies that help drive social change and improve the lives of many.
"I've been involved in the establishment of both XTC and West Tech Fest so it's great to see them converge to provide opportunities for Australian startups," Tai said.
The XTC Australia Evaluation Committee will review all applicants. 10 startups will then be selected to pitch leading regional and global venture capitalists in a virtual event on 1 December 2020.
Judges will select three winning startups that will advance to the XTC Global Finals in May and June 2021.
Additionally, the three selected finalists will be eligible to participate in the XTC Bootcamp in May 2021, with mentorship and training provided by world-leading tech leaders and investors. They will also get the chance to vie for the title of Global Winner of XTC.
Australian startups that are building scalable businesses with positive societal impacts in the fields of healthcare, education, financial tech, transportation, smart cities, clean tech, energy, agri-tech, food, and water, and enabling technologies are invited to apply at https://extremetechchallenge.org by 16 November, 2020.
About the Extreme Tech Challenge
Extreme Tech Challenge (XTC) is a USA nonprofit devoted to elevating the next generation of entrepreneurs creating new technologies and innovations that benefit humankind. Inspired by the United Nations 17 Sustainable Development Goals (SDGs), the Extreme Tech Challenge (XTC) competition is the world's largest startup competition for entrepreneurs addressing global challenges. XTC® connects innovators with a network of investors, corporations, and mentors to help them raise capital, launch corporate collaborations, and scale their world-changing startups. The Extreme Tech Challenge is sponsored by 40 world-leading corporations including Samsung Electronics, Microsoft, Deutsch Telecom, Ford, Intel, Cisco, NXP, TechCrunch, Vivatech, and ARM. Learn more at https://extremetechchallenge.org
About West Tech Fest
West Tech Fest is a week long innovation festival in Perth, Western Australia featuring an incredible line-up of global founders, investors, CEOs & tech industry visionaries. The program brings together local founders, innovators, researchers and industry and further strengthens the Australian startup ecosystem.
West Tech Fest was Initiated by Curtin University, and co-founded by Bill Tai, Larry Lopez, Rohan McDougall and Paula Taylor. Heading into its 8th year, West Tech Fest has built a strong global network and profile, with many successful investment outcomes. https://www.westtechfest.com/
Curtin University is Western Australia's largest university, with more than 56,000 students. Of these, about 26 per cent are international students, with half of these studying at the University's offshore campuses. The University's main campus is in Perth. Curtin also has a major regional campus in Kalgoorlie, and a campus in Midland, in addition to four global campuses in Malaysia, Singapore, Dubai and Mauritius.
Curtin is ranked in the top one per cent of universities worldwide, with the University placed 9th in Australia according to the Academic Ranking of World Universities (ARWU) 2020.
The University has built a reputation around innovation and an entrepreneurial spirit, being at the forefront of many high-profile research projects in astronomy, biosciences, economics, mining and information technology. It is also recognised globally for its strong connections with industry, and for its commitment to preparing students for the jobs of the future.
For further information, visit
curtin.edu.au
.
More from CURTIN UNIVERSITY
Curtin University and Extreme Tech Challenge (XTC) have partnered to bring the world...
CURTIN UNIVERSITY