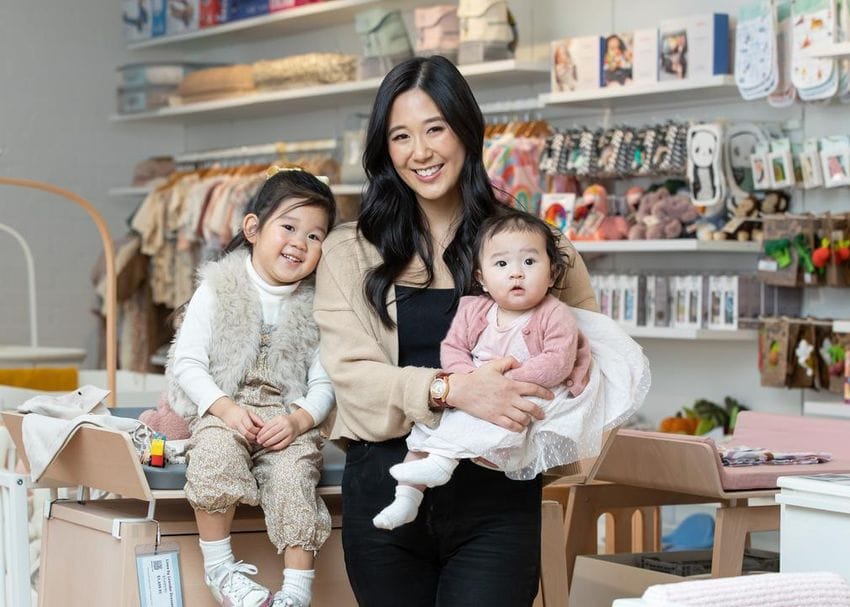 From pandemic side hustle to multi-million dollar business: Meet Ling Fung
Ask any parent, and they'll tell you: preparing for a new baby is no easy task.
With so many options across so many competitors on the market, it can be time-consuming to narrow down what you should be purchasing for your new arrival and where from.
It was this exact experience that led Ling Fung to launch the hugely successful Metro Baby while preparing for the arrival of her first child in March 2020.
Bringing order to a chaotic market
What began as a simple side hustle to help support other parents in the same predicament as her has expanded rapidly to become the go-to destination for baby needs across Australia.
Ling and her team are dedicated to sourcing and bringing together the best baby supplies Australia has to offer, creating a one-stop shop for expecting parents and growing families alike.
"As a first-time mum, it was overwhelming to shop for baby products," Ling said.
"Launching Metro Baby allowed me to help parents find everything they need without scouring the internet."
With over 4,500 high-quality, expertly curated products, Ling has more than delivered on her aim of reducing this overwhelming shopping experience for parents. Many of the products are also exclusive to Metro Baby and unavailable through other retailers, adding to the quality and unique service Ling and her team provide.
Metro Baby delivers on its promise of providing a simpler shopping experience while giving parents options and variety to suit their unique needs and preferences.
Tapping into a vital USP
While many retail businesses adapted to the challenges of the pandemic by scaling back on brick-and-mortar storefronts and pushing ahead with online shopping, Ling knew her core customer base had a very different set of needs.
In March 2022, two years after launching the online business, Ling invested in a physical store, bringing on board a team of baby product and services experts ready to greet parents and support them in the early stages of parenthood.
While some might have deemed this risky, Ling knew what her customer base needed - the opportunity to see products in person and connect with specialists to ask questions, get support and feel part of a community following extended, intense lockdowns,
"With lockdowns ending across the state, we wanted to give our customers a chance to view the products in-store and get expert advice while continuing to expand our online presence," says Ling.
Launching the physical shop front also allowed Ling to expand purchasing choices for customers, including a new click-and-collect option. Parents can order online and have their products ready to pick up in as little as two hours from the store in Richmond, Victoria.
Ling's sharp instincts have more than paid off. With a specialist team of 13 expert retailers, an annual revenue of over $10 million and over 80,000 orders since the business began, her success is enviable.
Paving the way for fellow mumpreneurs
Ling's phenomenal success is a fantastic example of what can be achieved when businesses identify a valuable customer need in the market.
More than this, Ling proves that there is significant growth opportunities for anyone with a good idea.
"The business world is changing. If COVID has shown us anything, it's that having a family is not a barrier to launching and sustaining a successful business," says Ling.
"Flexibility is transforming our working lives, particularly for women, and I'm so excited to see more female-founded and led businesses thriving because of it."
More from Metro Baby
Ask any parent, and they'll tell you: preparing for a new baby is no easy task.&n...
Metro Baby