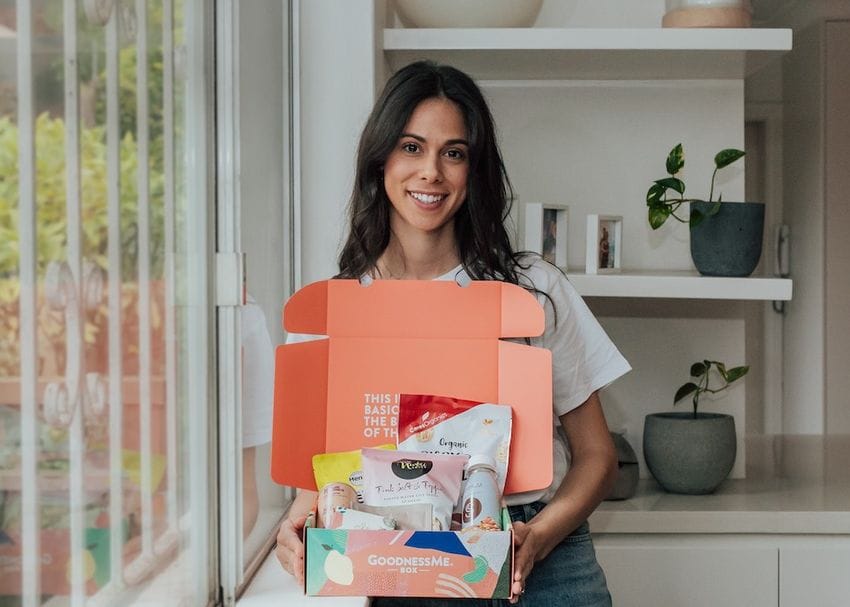 How GoodnessMe became one of the fastest growing online health food stores
GoodnessMe is one of the fastest growing online health food stores, and for a good reason. The traditional food industry makes eating healthy incredibly confusing. But consumers are becoming savvier and questioning what's on the label, so GoodnessMe is stepping up to help.
According to the FMCG Gurus Top Ten Trends for 2021 report, 62 per cent of global consumers believe that brands try to disguise ingredients with nutritional labelling and 33 per cent of global consumers say that they are not trusting of claims made by food brands.
Unlike the traditional food industry, GoodnessMe's goal is to empower and enable their community to make better food choices. They work diligently to take the guesswork out of food labels and provide products made with real food and make you feel good.
To determine which products are available, GoodnessMe implemented a Real Food Code. This code ensures that every brand they partner with meets specific criteria, including that they are all-natural and free from nasties such as GMOs, artificial sweeteners, food additives, MSG and more.
It also requires that every product be nutritionist-approved, allowing people to make better food choices.
Since day one founder Peta Shulman has focused on building a brand that never waives from its values.
GoodnessMe is a customer-led business and is heavily guided by customer feedback and demand. In addition, the e-commerce business regularly runs surveys with its highly engaged community and calls upon its more than 180,000 social media followers to share their opinions.
Because of Shulman's commitment to understanding what customers want and need, they trust every product that lands on their website and inside the popular GoodnessMe Box - a refreshing change for the food industry.
From healthy snacks to pantry staples and supplements, the product range is full of wholesome goodness.
For example, instead of your traditional tomato sauce, which typically has upwards of six teaspoons per 100g, Undivided Food Co Tomato Sauce is a delicious and nutritious swap minus the excess sugar, with only 1.25 teaspoons per 100g and sweetened naturally.
Another great alternative to your standard mixed bag of lollies is Funday. They are sugar-free and full of probiotics. But the list doesn't end there; GoodnessMe has exciting alternatives for a range of products, including mac 'n' cheese, crisps, cooking essentials, chocolate, and more.
When scrolling through GoodnessMe's website, you immediately feel excited and inspired to eat better. To make the shopping experience even easier, you can organise by brand. The feature allows customers to navigate directly to their favourite brands for quick and easy shopping.
But by far, the most popular feature that GoodnessMe offers its customers is the GoodnessMe Box. The health food subscription box includes up to 10 all-natural and GMO-free health food products curated based on the customer's dietary requirements.
Consumers can then leave reviews on products and collect reward points to use towards purchasing the products online. Beyond the healthy food box, you can also select the beauty box featuring environmentally friendly beauty products.
GoodnessMe is changing the way consumers shop and choose healthy foods. To fulfil their mission of helping everyone make better food choices, they are fast becoming the country's largest health food e-tailer and brand marketing service.
The company is well on its way as it develops its product line, meet and partner with new brands and inspire and educate its community to make better food choices. It is the number one choice to find all the foods you need, with nothing artificial.
More from GoodnessMe
GoodnessMe is one of the fastest growing online health food stores, and for a good reas...
GoodnessMe