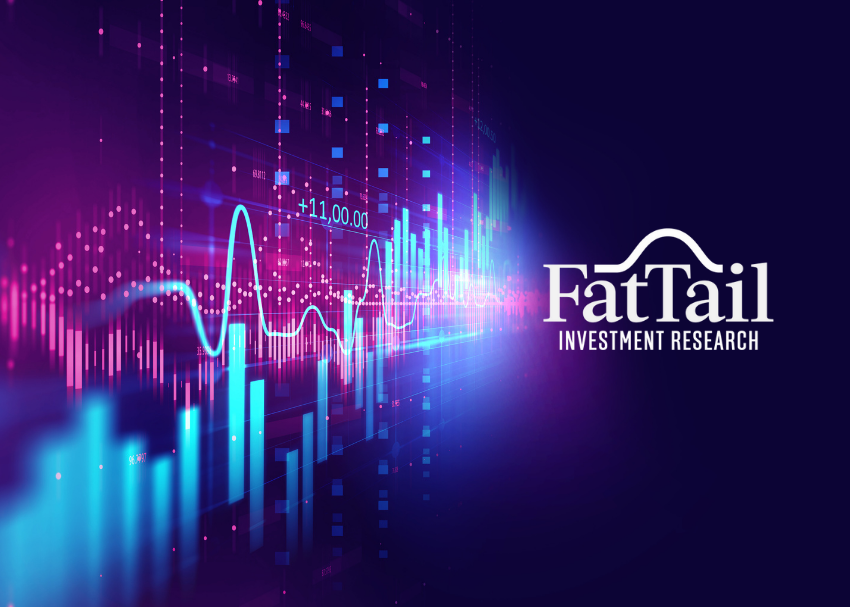 Missed out on Afterpay? Here's how to pick the next successful small cap
When Afterpay announced earlier this month that it had been acquired by Square for an eye watering $39 billion, a sigh resounded around Australia: "I wish I bought shares years ago".
Of course hindsight is 20/20, and few predicted the speed at which the fintech would upend global retail. But how do you make sure you get the chance to see these opportunities?
A new report released this week by Australian Small-Cap Investigator, of Fat Tail Investment Research, seeks to demystify how to find stellar small caps and gives readers seven tips on emerging opportunities. (They are also among the few that did highlight Afterpay to their readers - way back in June 2016, when shares changed hands for just $1.53).
One of which is a company taking fossil fuel and transforming it into clean energy. Another is a pioneering microchip technology firm forecast to grow its revenues by 10,000 per cent in the next five years.
---
This article is sponsored content in partnership with Fat Tail Investment Research. Business News Australia does not give financial advice. All advice provided by Fat Tail Investment Research is general in nature and does not take into account your personal circumstances.
---
Called '7 Small Cap Stocks to Buy Now', the report details seven ASX-listed small cap companies that are demonstrating some brilliant potential, according to author Murray Dawes.
The Australian investor first cut his teeth as a futures broker on the floors of the Sydney Futures Exchange for the Swiss Banking Corporation (now part of banking giant UBS).
He then went on to manage hedge funds for some of Australia's wealthiest families, and has designed and developed his very own systems that help him identify the next movers and shakers in the small caps space.
Now Murray's mission is to help everyday Australians make it big with small cap plays, all the while limiting downside risks as editor of both Australian Small-Cap Investigator, and Pivot Trader. He also writes every Saturday for Money Morning - a free publication that serves as a trusty companion for seasoned and novice traders alike.
According to Murray, the seven stocks he's identified all show brilliant potential - noting that small cap investing is very risky.
"It's all about disruption," Murray said.
"One of them is a new form of biodegradable plastic. As environmental issues take hold of the whole plastics industry, and as consumers start changing their behaviour, we have an industry that is ripe for disruption.
"Another one is disrupting logistics using blockchain-based technology. They're making headway into the biggest logistics companies in the world using an app that's starting to get small revenue flowing. It's all about: 'What if?'."
Identifying small cap stocks
So you're looking for the next Afterpay - but where do you start?
There are literally hundreds of stocks on the Australian Stock Exchange, and many of them are small caps (meaning they have a low market capitalisation, usually of between $50 million to $500 million), so sifting through them all takes time.
Aside from taking a look at the '7 Small Cap Stocks to Buy Now' report, Murray says it pays to be informed.
"I've got hundreds of stocks on my watch list," says Murray.
"Most of my time is spent looking at the fundamental side of things - and that really is just a deep dive across so many different aspects of the business.
"You're looking at management, remuneration for management, at the history of the company, the top 20 shareholders - there's all these different aspects beyond just a fundamental analysis of the numbers."
But with so many to choose from, where do you start? Murray suggests selecting an industry you believe is going to be important in the future and going from there.
"You're doing a bit of a deeper dive on particular companies within that sector and choosing the two or three that you think are the best pick out of those.
"It is often more of an art than a science. It's bringing together all of those things: the understanding of risk management, the understanding of the technical side of things, the understanding of the ownership structure, what the opportunity is.
"You're looking at those sweet spots where you can pick up a good, quick return."
How to manage risk when investing in small caps
While small caps offer plenty of opportunity for massive gains, they are also inherently risky and are particularly volatile - often shooting up and down rapidly over short periods of time.
This can scare off novice investors, many of whom might sell far too early (or too late), or bail when the going gets rough.
For Murray, the trick is not to be afraid, but to understand risk is an inherent part of investing in small caps - mitigating risk with some tricks of the trade he's picked up along the way is the way to find success.
"Technical analysis is understanding the positioning of other players in the market, and finding and creating trades where you've got all the risk/reward on your side so that you can manage your risk," Murray said.
One of the tricks up Murray's sleeve is using mean reversion (the assumption that an asset's price will tend to converge to the average price over time) as a timing strategy.
"I will enter trades and then when I get a mean reversion, because markets are constantly mean reverting which is what shakes everyone out, then I'm taking part profit," he says.
"Once you've had that mean reversion happen, I'll sell a third of my position and then adjust my stop loss to a point where I'm breakeven on the whole trade. So basically, from that point on, I've got a free call option.
"From that point I'm either going to make money or I'm going to break even."
By doing that, Murray says he is planting a seed where he can sit back and watch the investment grow.
And of course if a stock price doesn't rise as expected, Murray aims to get out with a small manageable loss, to preserve your capital for future investing.
To learn more about Australian Small-Cap Investigator's latest report '7 Small Cap Stocks to Buy Now' and Murray's investment tips click here.
Australian Small-Cap Investigator is a small-cap specialist publication led by Murray Dawes and Ryan Clarkson-Ledward of Fat Tail Investment Research.
Fat Tail Investment Research provides unbiased research, ideas, and recommendations to help free-thinking, independent Australian investors make smart decisions with their money. Because we know that money is simply a means to an end. That end is whatever you choose it to be. But you only get there with better research. That leads to better investing. Better investing leads to financial independence. And financial independence allows you to live a better, richer, and freer life.
More from Fat Tail Investment Research
When Afterpay announced earlier this month that it had been acquired by Square for an e...
Fat Tail Investment Research