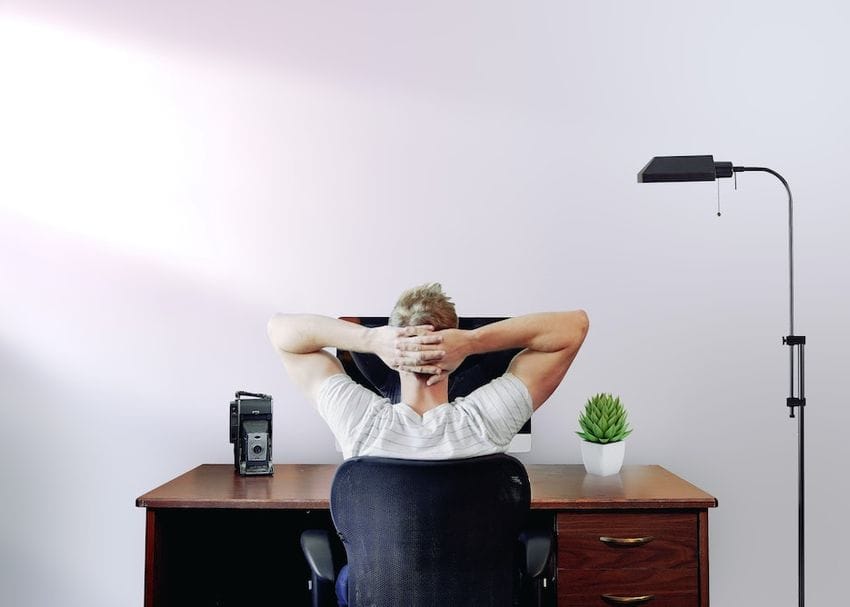 Does your pay structure answer today's challenges?
If you are not reassessing how your organisation remunerates and rewards employees as a matter of priority, you could soon be losing your best people.
Does that seem dramatic? Actually, if you are not assessing your overall rewards program in the context of a drastically altered workplace landscape, you are already left behind.
With more than 40 per cent of the global workforce expected to consider leaving their employer this year, employees are looking for more than a good brand reputation and a decent salary – they are looking for flexibility, meaning, and rewards beyond the standard.
Organisations should reimagine their rewards systems against this backdrop, with the aim of remaining agile to the evolving needs of future employees.
Rewards and the future of work
Many factors have influenced what workers want from rewards and how employers are addressing those needs, including remote working – arguably the single largest disruptor of the workforce in 2020; the rise of the gig economy; greater focus on pay equity; the multigenerational workforce; purpose-driven employees, and the rapid evolution of future skills.
Add this to diverse working models at play – for example fully remote working, hybrid models, and flexible schedules – and organisations should be using rewards to enhance and drive the employee experience.
Further, reimagining rewards will influence a variety of related human capital issues, such as pay equity, diversity, equity and inclusion analytics, and workforce planning and location analysis.
Rethinking the whole rewards and wellbeing program
Employers are focusing on safety, wellbeing, virtual benefits and communication more than ever but must we use these as a lever to retain talent in this competitive talent market?
Wellbeing should no longer be considered an optional benefit or reward, it should be front and centre as a business imperative for leading, high-performing organisations.
Another consideration is that, as more employees settle into the new normal of working remotely or a hybrid schedule, it is time for businesses to evaluate their rewards programmes for the long term, and organisations must ensure that employees who continue working remotely or in a hybrid capacity do not get left behind.
The opportunity exists to redesign a benefits program to reconsider high cost, legacy benefits with enhanced wellbeing, flexibility and working from home arrangements.
Ultimately, employees are looking for benefits with substance. The questions employers need to ask are whether the benefits on offer are retaining (and attracting) key talent or are they simply entitlements that employees don't value? What are the signature benefits on offer, and is the organisation known for this in the market?
Understanding your employees and future-proofing your program
The biggest expense for a business is its people, so organisations that optimise rewards and ensure they are delivering on their purpose see the most successful rewards programs.
It's also important for employers to communicate those benefits to employees. For example, Aon's Rising Resilient Report reveals that although 88 per cent of employers offer flexible work and skills development, 39 per cent of employees believe their employer does not offer flexible work and skills development.
The statistics are similar for health and wellbeing benefits and for emotional support, with employers offering more than employees perceive they are offered.
Rewards are most effective when the design and messaging is aligned with employee priorities. Few organisations can afford to provide a superior rewards experience on all levels. In order to maximise the ROI of rewards spend, a total rewards strategy needs to incorporate employees' preferences.
While traditional approaches to rewards customisation have tended to group employees by generation, current thinking has evolved. Research has found preferences do not vary as much by age and are more accurately grouped by surveying employees' preferences and categorising their lifestyles.
Reimagining total rewards strategies requires us to address not just the financial and professional needs of employees, but also physical, social and emotional wellbeing. Investing in meaningful and holistic total rewards programmes will make an agile, resilient and diverse workforce of the future a reality.
As organisations face challenges and difficult choices, leaders must take advantage of the opportunity to fully reimagine their rewards strategies. With many organisations starting on their journey to reimagine rewards in a post-COVID-19 era, this change is only the beginning.
To learn more about the future of pay and enabling workplace change, download the full report.