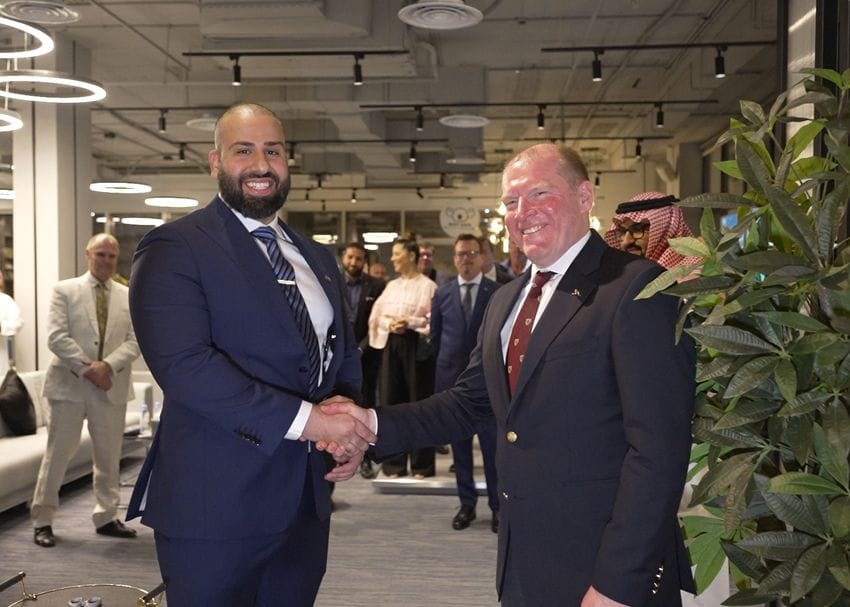 "Like Dubai 20 years ago": Trademark Group connects Aussie businesses to Saudi boom
Australian businesses that missed out on the Dubai growth story of the past 20 years have been urged to take a closer look at Saudi Arabia, a country that Trademark Group founder and CEO Sam Jamsheedi describes as the sleeping giant of the Gulf region.
Jamsheedi, who earlier this year led Australia's biggest trade mission to Saudi Arabia, is opening up new bilateral trade and investment opportunities that he believes will bear fruit for some participants before the end of the year.
However, a little over a year ago, Jamsheedi, who forged a career as an international procurement specialist for the Australian construction industry, concedes that he had overlooked Saudi Arabia after years of engaging with businesses in the Middle East.
"I have always sought to connect Australian businesses with opportunities in the GCC (Gulf Cooperation Council) region, especially in Dubai," Jamsheedi says.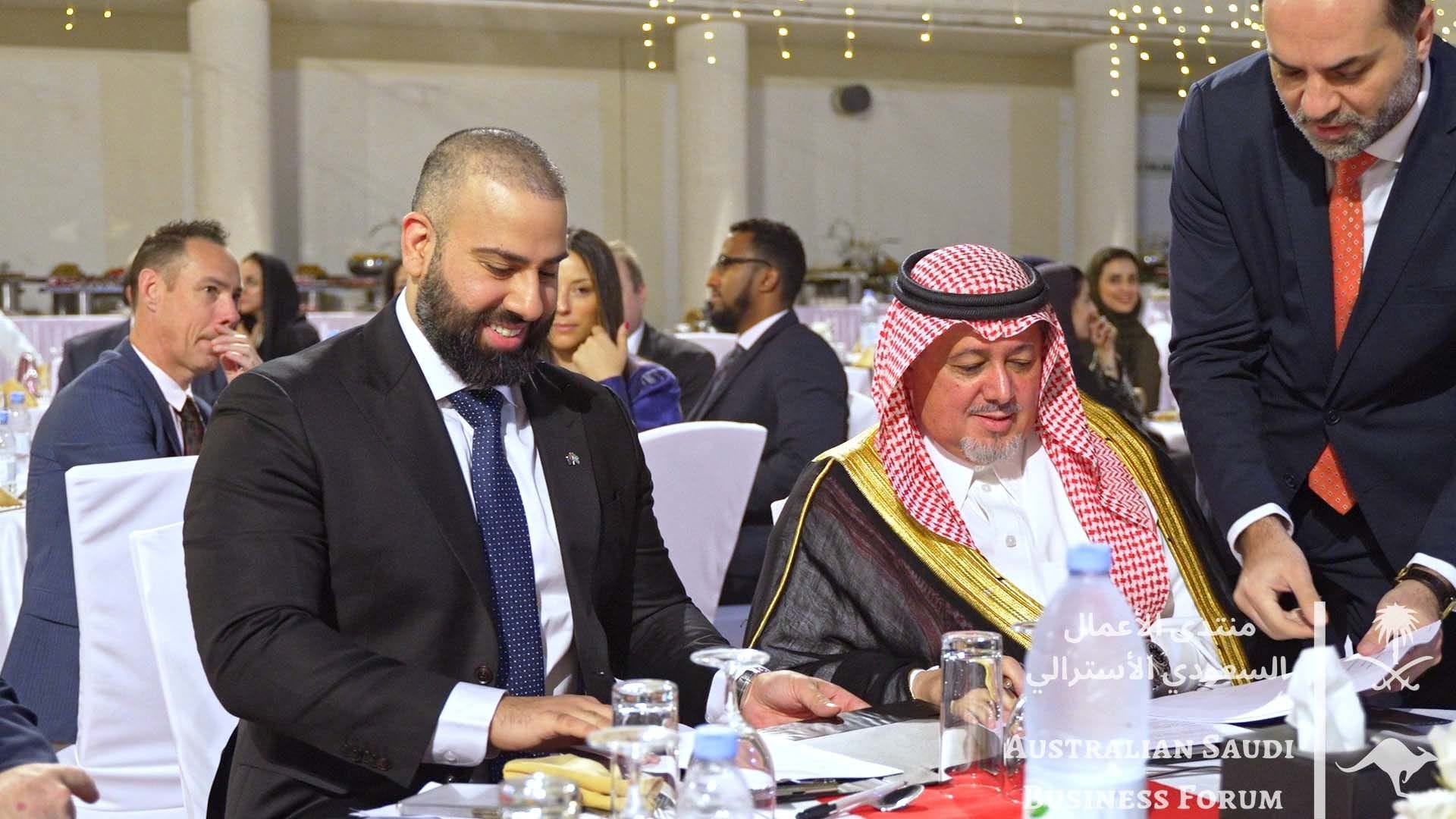 "But until last year, the Saudi market was very new to me. When I landed in the capital Riyadh for the first time in July, it wasn't what I expected. It was like Dubai of 20 years ago, already in the midst of rapid change.
"However, Saudi Arabia is not just a single city like Dubai. We are talking about an entire country that is undergoing a major transformation and this is exactly the time for Australian businesses to become involved."
The massive social and economic revolution under way In Saudi Arabia through the Vision 2030 program was set in motion in 2016 by Crown Prince Mohammed bin Salman (MBS). The program set out to diversify Saudi Arabia's oil-based economy and institute a series of social, religious, and educational reforms, the likes of which Saudis have never experienced.
Symbolic of the changes under way throughout the country is The Line, a mind-boggling megastructure that will stretch 170km across northwest Saudi Arabia to create a futuristic linear high-rise city.
"The Line is the most talked about project currently under way in Saudi Arabia, but most people don't realise there are so many cities throughout Saudi Arabia that are undergoing significant transformation which is creating a world of opportunities for Australian businesses," says Jamsheedi.
Since discovering the potential of Saudi Arabia, Jamsheedi has led several trade missions involving more than 150 Australian companies, with the largest comprising 51 businesses held in February this year.
"The opportunities for Australian companies are huge because this evolution is under way in just about every sector of business and industry across Saudi Arabia," he says.
"Each industry that the Saudis are trying to develop provides massive opportunities for Australia businesses to capitalise on – from construction and agriculture to food, beverage and even sport."
Jamsheedi notes that agricultural and animal products represent about 70 per cent of Australian imports to Saudi Arabia, but that Australia only accounted for 0.4 per cent of the total volume of the kingdom foreign trade between 2017 and 2021.
"The opportunities are huge but one of the biggest issues Australian businesses need to overcome is the misconception they have of Saudi Arabia – of how it used to be. It's changing rapidly, and this includes the rise of women in business," Jamsheedi says.
The latest statistics show that female participation in the Saudi Arabian workforce surged to 33 per cent in 2020 from under 20 per cent two years earlier.
"This revolution is being driven by the Saudis themselves who are introducing strategies to grow the female influence across all business sectors.
"Every time we return to Saudi Arabia, we are speaking with more female directors than male directors of companies. That shows the willingness of the Saudi society to accept change."
Jamsheedi describes the new attitude to female leadership as critical to Saudi Arabia achieving its 2030 Vision targets.
"Some of our female members who were part of our last delegation to Saudi Arabia have been so impressed by the changes that they have since gone back for a second look.
"His Royal Highness Crown Prince Mohammad Bin Salman is a young visionary leader who is changing the country and where it is heading. He has proved himself that everything he envisaged in 2016 is being progressed to meet the timeframe of their 2030 vision.
"That vision is designed to create stability, to bring manufacturing into the country and to making its tourism industry one of the biggest in the world."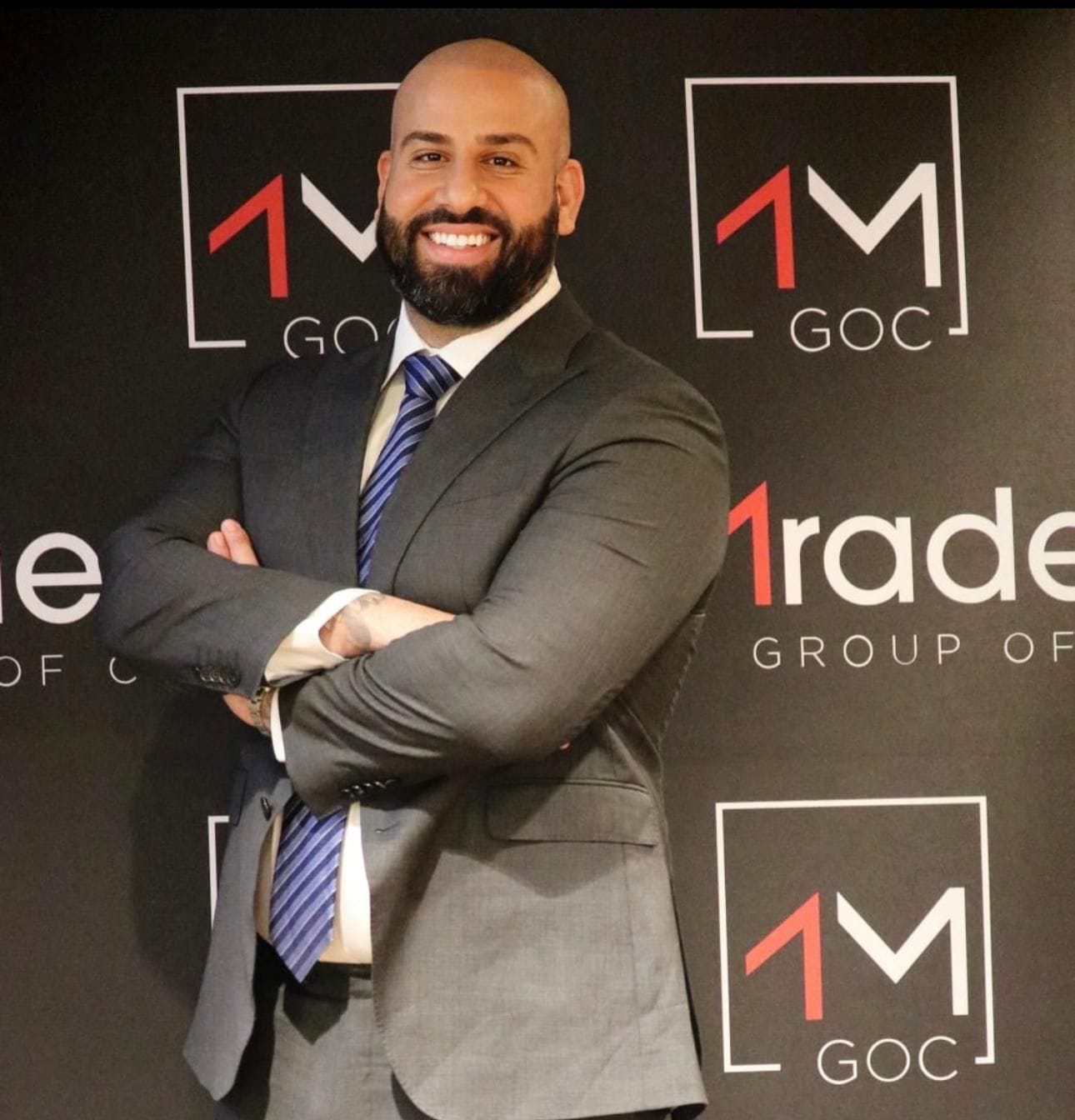 Jamsheedi founded Trademark Group as a platform to create a global ecosystem of entrepreneurs and connect them with emerging opportunities between Australia, the United Arab Emirates, Saudi Arabia and the broader GCC nations.
After the success of the February trade mission, Trademark Group established an office in Riyadh. Jamsheedi also founded the Australian Saudi Business Forum, a not-for-profit organisation supported by the Australian and Saudi governments that aims to facilitate direct connections and relationships with businesses.
"Through the forum, any Saudi or Australian company can discover the synergies they may have with each other. It's an informative platform as well, so it's designed to help answer any questions the Saudis have about Australian companies, and any questions Australians have about Saudi Arabia.
"Saudis have a great appetite for Australian brands and Australian companies, but the problem is they just don't know how to get themselves connected. The Australian Saudi Business Forum has been doing a fantastic job, becoming one of the most active bridges linking Saudi and Australian businesses."
Trademark Group has also signed an agreement with one of Saudi Arabia's largest companies, Al Qahtani Holdings, to present the Qahtani family with opportunities from Australia.
"Through our office in Riyadh we are also able to assist Australian businesses and our own members who want to expand into that region," Jamsheedi says.
"The world is starting to take notice. Since we started engaging with Saudi Arabia over the past year, it's phenomenal how many countries have sent large delegations to the country.
"But we think Australia has an advantage in so many areas of expertise, technology and products that the Saudis are looking for. The incentives are huge and companies that are 'export ready' can get on the front foot now, positioning themselves at the very beginning of a revolution that is transforming Saudi Arabia into a diversified economic powerhouse by the middle of this century."
Photo caption: Sam Jamsheedi (left) with Mark Donavan, Australian Ambassador to the Kingdom of Saudi Arabia.
More from Trademark Group
Australian businesses that missed out on the Dubai growth story of the past 20 years ha...
Trademark Group