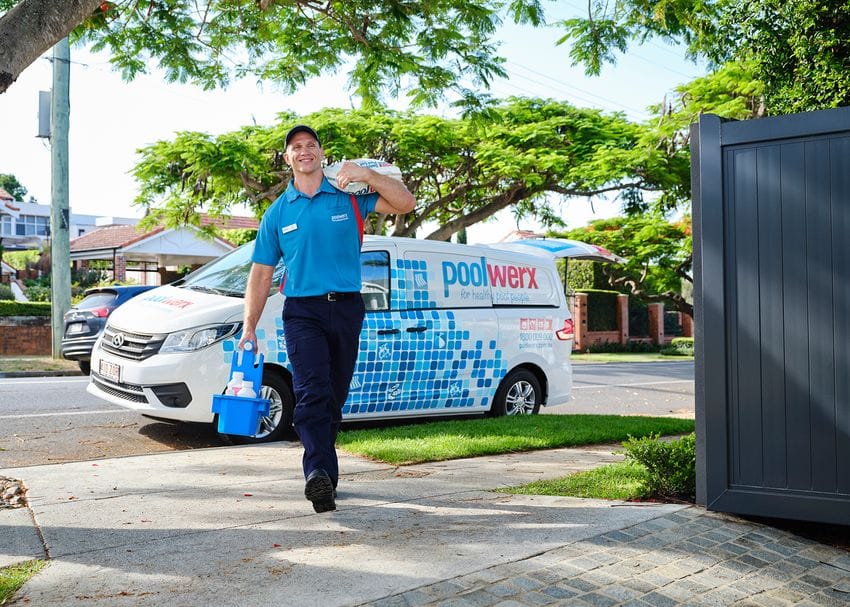 Why becoming a Poolwerx franchise partner could be your next best investment
In Australia, three things are certain: death, taxes, and backyard pools.
We're a nation of little suburban luxuries - the most popular being a private paradise in the backyard. When the weather heats up, there's no better place to make family memories than in the backyard pool.
One company that's built an empire on this premise is Poolwerx - the largest global franchise pool service brand.
Operating nationally and founded in 1992, Poolwerx covers over 350 territories made up of retail stores and mobile vans, servicing pools both residential and commercial.
The latest data on Australian pool ownership has found that 2.7 million Australians live in a house with a backyard pool with an additional 25,000 pools built each year. This represents an incredible opportunity for Poolwerx.
According to Poolwerx CEO Nic Brill, these current market conditions means becoming a franchisee is a great opportunity for budding and established business people alike.
While the franchise model is well-established in Australia in a variety of industries, Brill says Poolwerx's unique take on it sets the company apart.
"What suits Poolwerx is our hub-and-spoke model which enables franchisees – whom we call franchise partners - to scale very, very rapidly," said Brill, who has been part of the brand for three years and guided the business through the challenge of COVID while achieving record sales.
"That coupled with the multiple revenue streams that support the business have made Poolwerx the successful business it is today."
In addition, new franchise partners get the opportunity to join a global brand that is already well-connected to suppliers and is invested in bringing the latest and best technology into the business.
"It's all about supplier relationships - the magnitude of those relationships is core to people coming on board," Brill said.
"At Poolwerx we have what's called our 'three-legged stool', which is our franchise partners, suppliers and Poolwerx support centre working together to grow the brand.
"Then you've got systems and infrastructure that we invest in, and we invest in an industry that is very technologically focused. We have the investment backing to ensure continuity for our franchise partners moving forward."
While the stock market might be in hibernation, Brill remains optimistic about the future of pool ownership in Australia - with the market set to continue to grow.
"Over the last few years with COVID, it's been exponential advancement - backyard pool builders have never been so busy," he said.
"And then with the growth of Australia's population new areas have been developed and pools are going in as part of that.
"The fact of the matter is we are 30 years old and experienced growth in every one of our years bar one. There's still so much growth potential within existing territories as well as new territories."
In addition, Brill noted that Poolwerx franchise partners are extremely scalable, and not confined to one single location like food businesses.
"This is a highly scalable business - there's no limitation to how large a business can scale," the CEO said.
"It's not like fixed location businesses that are unable to deliver or be mobile - at Poolwerx you can bolt on as many territories as you like and expand it the way you want to and make it your own."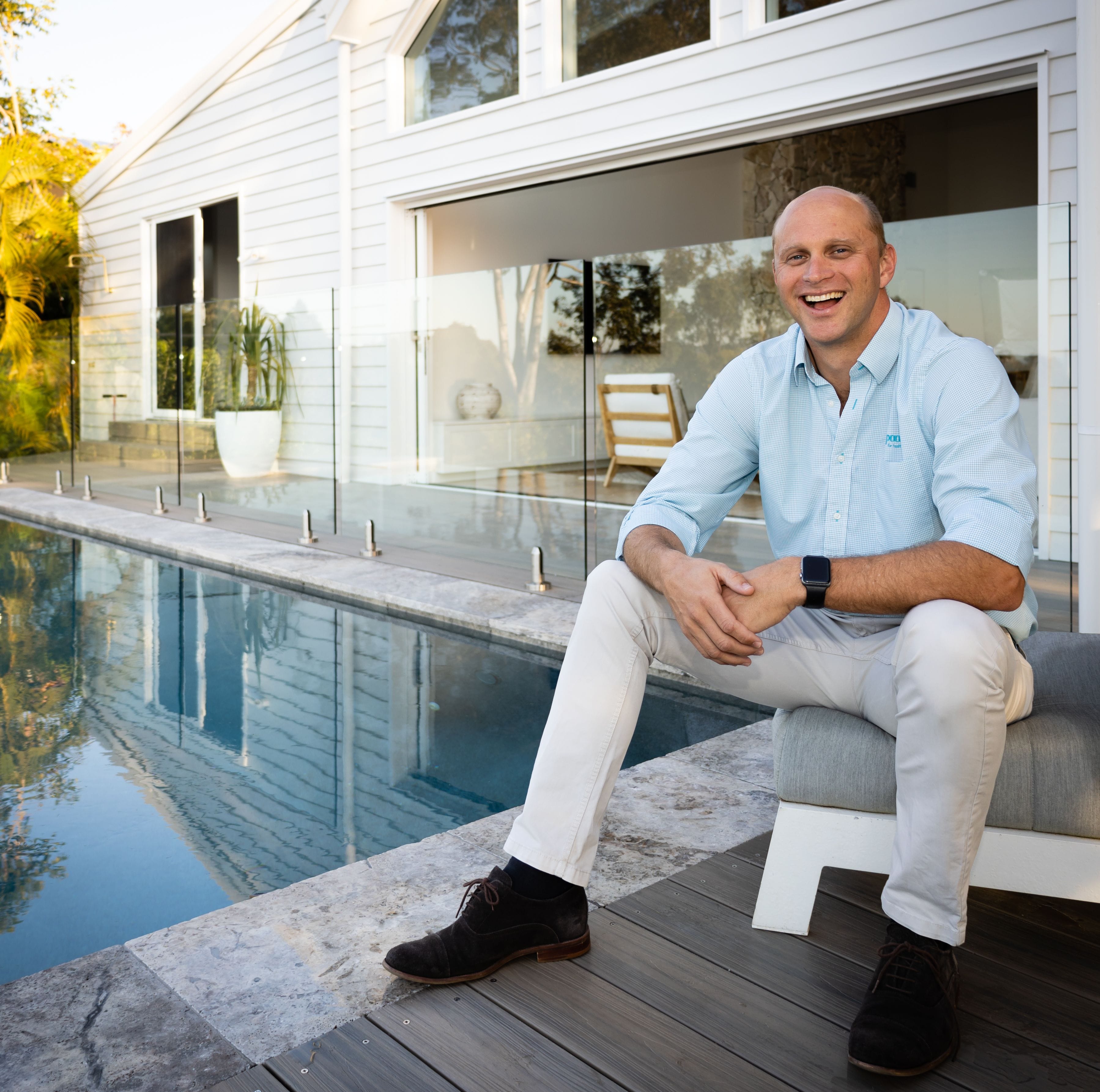 Who is Poolwerx looking for as franchise operators?
With the opportunity ready and waiting for those willing to take the plunge at joining Poolwerx, it pays to ask: who is Poolwerx looking for?
If you ask Brill, it's anyone with the right mindset to manage and grow a business.
"We're looking for people that have a growth mindset, who want to invest in a business and scale it," he said.
"We're receiving enquiries from many high calibre individuals at the moment, people from the medical profession, those within corporate and senior roles who are looking to go on their own and protect their future.
"We work with anyone that has the right attitude, who wants to invest in their communities and partner with us going forward."
Over the past few years, Brill says Poolwerx has onboarded about 30 new franchise partners, and over the past six months inquiry rates are up 70 per cent.
"There's a lot of people looking for stable investments, and we believe we provide that opportunity," he said.
"People are more than likely to be continuing to invest in their backyard or staying at home for entertainment. As a result, we play an important part in that.
"With regard to the rising cost of living, we have solutions for that too. We've got a lot of products that can support energy efficiency, and as a result, we're perfectly positioned for this occasion."
The above is reflected by existing Poolwerx franchisees, who sing praises about their decision to become a partner with the company.
"What attracted us to getting into the Poolwerx business and purchasing a franchise was a desire to own our own business," a Poolwerx Mill Park, Victoria franchise partner said.
"We both worked in the corporate world, and we had a pool, and we'd been loyal Poolwerx clients for about eight or nine years."
Another praised the company's support in terms of training, particularly the company's development program 'Pool School' which allowed them to gain great insights into the business.
"This put us in a great position to be able to take that information into field through a mobile service," the franchisee said.
Celebrating 30 years of Poolwerx
This year also marks Poolwerx' 30th year in business - a milestone that will be celebrated in October.
"We'll be celebrating our legacy and looking ahead too," Brill said.
"We'll also be looking to give heavily back to our clients with various promotions as well to celebrate with them."
"There's never been a better time to become a Poolwerx franchise partner."
To learn more about Poolwerx's Franchise Opportunities, speak with their expert Franchise Development team and receive a Poolwerx Franchise brochure, click on this link.
More from Poolwerx
In Australia, three things are certain: death, taxes, and backyard pools. We're ...
Poolwerx