By the time you reach the Melbourne Top 20 ASX-listed companies, any movement in position becomes a matter of billions of dollars lost or gained in market capitalisation.
This means that for the most part reshuffles are incremental. Orica blasted its way into 18th spot from its 21st rank in the last edition and job finder juggernaut Seek rose from 23 to 19.
But there is one exception to the rule this time around, and that's buy-now-play-later icon Afterpay which surged from 34th to 11th place.
The fintech - which is yet to turn a profit - still has a long way to go to break into the Top 10 however. Ceteris paribus, its shares would need to skyrocket almost 50 per cent to be on par with property digital advertising leader REA Group.
---
11. Afterpay Touch Group (APT)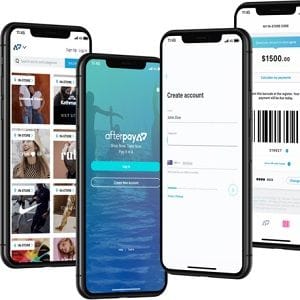 Payment Services/Information Technology
Market Cap: $10.22b
FY19 revenue: $264.1m
FY19 loss: $42.9m
Listed: 2005
CEO: Anthony Eisen
CEO salary: $651,355
Emboldened by a new $1 billion monthly underlying sales rate, deals with the likes of eBay, the formation of a buy-now-pay-later (BNPL) code of practice, and a favourable independent audit given to AUSTRAC, investors have flocked in droves to Afterpay.
As one of the world's BNPL pioneers, Afterpay now has 42,500 active merchants offering its payment solution while 22,000 new customers joined each day in November on average.
The US market has been a key driver of growth while business is picking up pace in the UK.
According to research from comparison site Mozo.com.au, nearly half of all BNPL users have either cancelled or stopped using their credit cards and nearly 30 per cent of Australians have a BNPL account.
A partnership between Swedish fintech Klarna and Commonwealth Bank, along with competition from other BNPL operators including Zip Co, Splitit, Latitude, Openpay and Laybuy, have failed to deter investors with shares up 2.4 times over the past 12 months.
The company, which also ranked 37th worldwide on the Fintech100 list prepared by KPMG and H2 Ventures, has undergone an executive reshuffle in order to establish a more independent board.
Co-founder and former CEO Nicolas Molnar moved into the role of global chief revenue officer in July, while co-founder Anthony Eisen stepped into his shoes, giving up his chairmanship to independent non-executive director Elana Rubin for an interim period.
The move to establish an independent chair was made amidst a backdrop of concerns over competition from Visa in the BNPL space and scrutiny from AUSTRAC over compliance with anti-money laundering laws.
An independent audit conducted by Neil Jeans of compliance firm Initialism was handed to AUSTRAC in November, describing Afterpay as a "low risk business" in terms of it vulnerability to be used for money laundering or terrorist financing.
The report concluded the majority of historic non-compliance matters had been addressed, with the remainder covered in its recommendations. Neil noted Afterpay's compliance with its AML/CTF obligations was based on legal advice he believed to be incorrect from top tier Australian law firms.
"As a result of the increased resource allocation, Afterpay's transaction monitoring system is now effective, efficient and intelligent. Afterpay's work in this space and the results generated contribute to the submission of suspicious matter reports," he said.
---
12. Vicinity Centres Trust (VCX)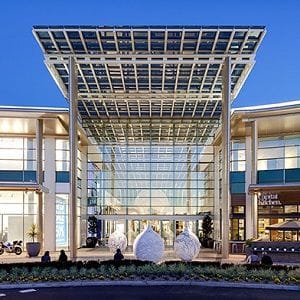 Real Estate
Market Cap: $9.51b
FY19 revenue: $1.28b
FY19 profit: $346m
Listed: 2011
CEO: Grant Kelley
CEO salary: $2.3m
In 2018 shopping centre operator Vicinity Centres announced a major plan to divest $1 billion of its assets to enhance its portfolio with more value-accretive opportunities.
The company has since trumped that figure, hitting a total of $3.3 billion in divestments from the sales of 37 non-core assets.
The group's key divestment during the year was a $200 million sale of two shopping centres.
The two centres were both suburban malls, with the Mt Ommaney Centre in Queensland selling for $94.5 million while the Corio Central mall near Geelong sold for $101 million.
Proceeds from divestments have so far allowed Vicinity to create additional value for shareholders through $1.1 billion in acquisitions and $1 billion in new developments.
One major acquisition at the end of 2019 was Victorian discount mall Uni Hill Factory Outlets from MAB Corporation for $67.8 million.
"These transactions reflect the continuation of Vicinity's strategic portfolio refinement and focus on market-leading destinations, through the divestment of non-core assets and reinvesting those proceeds into value-accretive acquisitions and developments," said Vicinity CEO and managing director Grant Kelley.
As a centre operator during what has been a difficult time for bricks-and-mortar retailers, Vicinity has been exploring ways to get people back into shopping centres.
One such tactic includes building an esports centre in its premium retail destination Emporium Melbourne.
Designed for a range of audiences but specifically catered to an esports fanatic demographic, Fortress Melbourne will offer a 200-seat purpose-built esports arena with more than 160 gaming PCs, console gaming suites, streamer pods, RPG and tabletop game play areas, function rooms, a full-service restaurant and two bars.
Alas, even the promise of Fortress Melbourne will not be enough to defeat the current Zeitgeist, manifesting as the coronavirus (2019-nCoV), which has been taking its toll on a number of sectors including retail.
A report by UBS singled Vicinity out as one shopping centre operator likely to be hit hard by the virus which is slowing down the number of Chinese visitors into Australia.
"Reduced Chinese tourism will impact foot traffic and disproportionately impact sales in flagship assets, CBD assets and certain DFO (outlet) centres," said the UBS report.
---
13. Computershare (CPU)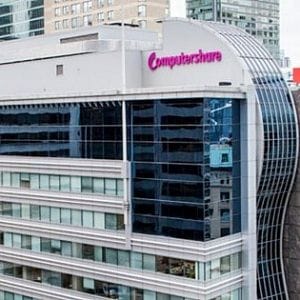 Information Technology
Market Cap: $9.44b
FY19 revenue: $2.3b
FY19 profit:$415.7m
Listed: 1994
CEO: Stuart Irving
CEO salary: $5.5m
For stock transfer company Computershare growth is an acquisitive process.
Since its founding in 1978 it has grown internationally by gobbling up the competition and bringing those services into the fold of the greater business.
This is certainly the case still, with Computershare having completed a $142.9 million acquisition of US compliance services business Corporate Creations Enterprises in February 2020.
The acquisition will consolidate the group's US footprint and give it the ability to provide registered agent services in the US.
In the US registered agents play an integral role in the compliance landscape as companies are required by law to register their entities in every state where they operate.
A registered agent is a third-party appointed as the company's official representative and receives lawsuits, subpoenas, employee garnishments and Government documents on the entity's behalf.
With more than 14,000 clients in the US Corporate Creations Enterprises is certainly a great foothold for Computershare to add yet another tool to its monumental toolbox.
At the end of 2019 Computershare came out with a "resilient" 1H20 result, with revenue up 1.2 per cent at $1.1 billion.
---
14. Tabcorp (TAH)
Gaming

Market Cap: $9.40b
FY19 revenue: $5.48b
FY19 profit: $362.5m
Listed: 1994
CEO: David AttenboroughCEO salary: $2.73m
In a nation that loves to take a punt, Australia's largest gambling company is adapting to the times with its digital business contributing to a record result in FY19.
It was the first full-year with Tatts Group included in Tabcorp's performance following the $11 billion merger, and management expects the company will be fully integrated by FY21.
"One of management's first actions following the combination was to reset the Lotteries & Keno strategy," chairman Paula Dwyer told the AGM in October.
"Initiatives undertaken this year, including changes to our flagship Powerball game, have reinvigorated the lotteries market and attracted a new generation of players.
"This business has benefited from a paradigm shift in the level of digital and marketing investment that powered a record result in FY19."
With the exception of Western Australia, the lotteries operated by Tabcorp reach half the country's population, with CEO David Attenborough highlighting games like Powerball, OzLotto and Instant Scratch are household names.
"The successful Powerball change, which has created bigger jackpots and more winners, more often, has reinvigorated Australia's lottery market. It's changed the game in attracting new players to the category," says Attenborough.
There are some big board changes on the horizon as well. Dwyer intends to resign from her position as chairman no later than the FY21 AGM, while longstanding director Ziggy Switkowski plans to leave the board by the time this year's meeting comes around.
In other news, BlackRock Group upped its stake in Tabcorp in January from 5 per cent to 6 per cent.
---
15. Australian Foundation Investment Company (AFI)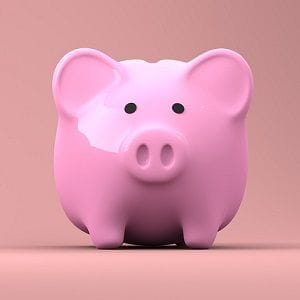 Financials
Market Cap: $8.55b
FY19 revenue: $441.4m
FY19 profit: $406.4m
Listed: 1962
MD: Mark Freeman
MD salary: $1.1m
There's beauty in simplicity, so the saying goes.
Blue-chip investor Australian Foundation Investment Company has made solid changes to reshape its portfolio in recent times.
In the past four years it has cut back the number of stocks from 95 to 70, while competitive and regulatory issues have led to a reduced exposure in major banks from 28 per cent to 19 per cent.
AFI's $7.4 billion portfolio outperformed the ASX200 by 1.4 percentage points in the six months to December; a period involving the complete disposal of remaining shares in Perpetual, Boral, Orora, Link Administration, AMP and Iluka Resources.
The group also benefited from its shareholding in Dulux, which was sold to Nippon Paint.
Meanwhile, in the first half AFI spent more than $115 million to beef up its holdings in existing stocks including Goodman Group, Macquarie Group, Cleanaway Waste Management and CSL, while also taking its first stake in Lendlease and Ryman Healthcare.
Profits surged in FY19, but despite a strong portfolio performance to date they will likely be lower in the current financial year because in 1H19 AFI received a demerger dividend from Coles' demerger from Wesfarmers and participated in the Rio Tinto and BHP off-market buybacks.
---
16. Medibank Private (MPL)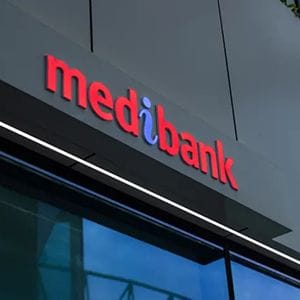 Financials & Insurance
Market Cap: $8.54b
FY19 revenue: $6.46b
FY19 profit: $458.7m
Listed: 2014
CEO: Craig Drummond
CEO salary: $2.8m
Young and healthy people are increasingly eschewing private health care, and late last year the Australian Medical Association (AMA) criticised companies' private health policies as unaffordable and untransparent.
This spells trouble for insurers like Medibank Private as they fight to remain relevant in a market characterised by growing disillusionment from potential customers.
Medibank has also been under fire from the Australian Competition and Consumer Commission (ACCC) for allegedly encouraging members to "needlessly" upgrade their policies to gain benefits already covered in existing plans.
In its defence, the insurer claims the issue was identified as a result of customer complaints and has led to a compensation scheme that involved contacting 130,000 customers who may have been affected.
Medibank, which also trades under the brand ahm, prides itself on the level of service provided to its 3.77 million customers. In December it announced it was delivering its lowest premium rise in 19 years at an average of 3.27 per cent.
"Our focus has been on making our business more efficient and to reduce and eliminate unnecessary costs in the health system, so that we can deliver greater value and choice for our customers," chief customer officer David Koczkar said at the time.
"As pressure on household budgets continues to rise, we understand that the affordability of private health insurance remains one of the biggest issues for our customers, which is why we have worked hard to deliver our lowest premium increase in 19 years."
At the company's AGM one month earlier, CEO Craig Drummond said there has never been a more urgent time for ongoing change, with the opportunity to deliver real value through additional reforms.
The company advocates for a reduction in the cost of prostheses and the restoration of a private health insurance rebate.
"Unless we address the issues including the growing demands on both the public and private health system, the future sustainability of our world class health system will be under threat," said Drummond, who has been in the role since 2016.
---
17. Treasury Wine Estates (TWE)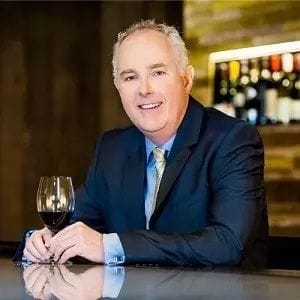 Consumer Staples
Market Cap: $8.54bn
FY19 revenue: $2.54b
FY19 profit: $419.5m
Listed: 2011
CEO: Michael Clarke
CEO salary: $11.3m
Despite performing well in Australia and Asia, Treasury Wine Estates is struggling to make its mark in the United States.
The company, which owns premium Australian brands like Penfolds, Wolf Blass, and 19 Crimes, is struggling to perform in the US market which it describes as "flat".
Price undercutting, caused by US suppliers moving surplus wine across the market at lower prices, is resulting in an accelerated growth of private label wine.
"This is a significant market shift in a very short period, especially after the recent US vintage in October and towards the end of the half," says CEO Michael Clarke.
As a result, the company has had to slash EBITS growth forecast from 15-20 per cent to 5-10 per cent for the current financial year, with the discounting of wine meaning TWE was unable to recover or offset a higher cost of goods sold (COGS) for its US Luxury and Australian Commercial wines.
It also certainly hasn't helped that leadership changes in TWE's US operations have been unstable; the company was forced to change its Americas leadership in December 2019 after "unforeseen circumstances" meant Angus McPherson was unable to work in the US. He will be replaced by Constellation Brands executive Ben Dollard.
All of the above has been drawing the ire of disgruntled shareholders.
A class action led by law firm Maurice Blackburn has even been launched, with shareholders questioning the wine company's disclosure culture - specifically whether the company should have made corrective disclosure prior to 28 January 2020.
It's not the first time TWE has found itself caught up in a legal fight against shareholders; a similar action in 2017 resulted in a $49 million settlement for shareholders.
So, what is going on behind the scenes? Well, an executive reshuffle could be the chaos underpinning the group's woes.
At the beginning of 2019 the company announced its chief operating officer was stepping down after breaching TWE's "internal policies unrelated to the Company's trading performance".
COO Robert Foye was replaced by his deputy Tim Ford; a promotion that was just the beginning for Ford's movement in the company this year.
In October longstanding CEO and MD Michael Clarke announced his intention to retire in the first quarter of FY21, to be replaced by none other than Ford. Since then Clarke has announced he will retire effective from 1 July 2020.
It's likely Ford will need a bottle or two of the company's famous wines to get through this US market situation when he takes up the CEO role later this year.
The company's woes do not end with the class action; Treasury Wines is one of the many companies affected by the outbreak of Covid-19.
TWE says it expects to see a sustained material impact on consumption as a result of the virus which will impact FY20 earnings.
"TWE notes that Asia is a predominantly Luxury wine sales region, and that it has flexibility to allocate Luxury wines to later fiscal periods and other geographies in order to deliver sustainable earnings growth."
"TWE remains excited by the significant long-term opportunity in the Asia region."
---
18. Orica (ORI)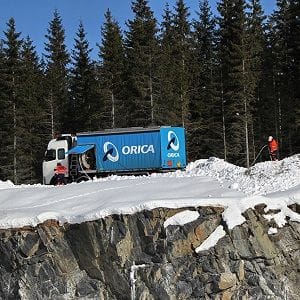 Materials
Market Cap: $8.54b
FY19 revenue: $468.8m
FY19 profit: $245.1m
Listed: 1961
CEO: Alberto Calderon
CEO salary: $4.2m
Shares in explosives and blasting technology company Orica hit a five-year high in November after business recovery efforts started to bear fruits in the form of revenue and profit growth.
Shares had been dragged down since late 2017 when a recently opened ammonium nitrate plant in Western Australia operated through a joint venture with Yara Pilbara was beset by problems.
The issue culminated in a $191 million write-down on defective equipment at the Burrup plant, as well as rectification works that are ongoing and cost $37 million in FY19.
CEO Alberto Calderon expects the plant to be operational by July this year, noting the strategic value of having production close to customers in WA.
Orica operates in more than 100 countries worldwide however, and its ammonium nitrate volume rose 4 per cent in FY19.
The Australia Pacific & Asia (APA) business is the leading profit driver, accounting for more than half of Orica's EBITDA. Growth has been seen across the board but was particularly strong in the Europe, Africa and Middle East (EMEA) segment.
Calderon adds the company's wireless detonator WebGen and digital blast management platform BlastIQ passed several important commercial milestones over the year.
In May the group's 100 millionth electronic blasting systems (EBS) detonator was produced at its Brownsburg manufacturing facility in Canada.
The company has also kicked off 2020 with the news of a product launch, although the effect on the share price has been subdued due to global market jitters.
The mining industry is increasingly going underground as ore grades decline, so any technology that improves the effectiveness of blasting applications and their safety is usually welcome. SHOTPlus Underground, a new blast design and modelling software for underground mining applications, caters to this demand.
"The ability to seamlessly adjust, visualise and optimise underground blast loading designs and timing allows users to efficiently design blasts, irrespective of complexity," says Orica's global digital products senior manager Angelo Labriola.
---
19. Seek (SEK)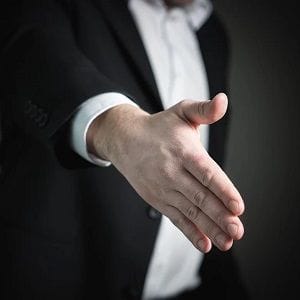 Industrials
Market Cap: $8.22b
FY19 revenue: $1.54b
FY19 profit: $229m
Listed: 2005
CEO: Andrew Bassat
CEO salary: $4.83m
The pervasive presence of LinkedIn has failed to hinder Australia's largest online classifieds job site Seek as it aggressively pursues its "aspirational opportunity" of $5 billion revenue by FY25.
The company has forecast profit growth of at least 8 per cent this year, which exceeds the EBITDA growth rate of 6 per cent seen in FY19. However, volatile economic conditions are expected to impact near-term results.
Seek's recent returns on paper could have been greater if it weren't for management's decision to reinvest, particularly in Chinese job site Zhaopin, Online Education Services (OES) and early-stage ventures.
At the company's AGM in November, CEO and founder Andrew Bassat highlighted Seek ANZ and Seek Asia were notching around one billion site visits per annum, supporting more than 200,000 hirers and 40 million job candidates.
For SEEK Investments including Zhaopin more than 175 million go through the company's platforms and 900,000 hirers.
In the past year the group has also welcomed former Commonwealth Bank boss Ian Narev to the team, who is now CEO for Seek's businesses in the Americas and COO in the Asia-Pacific region.
The role is Narev's first since resigning from Australia's largest bank in the wake of its AUSTRAC investigation into alleged breaches of money laundering anti-terrorism laws. Nonetheless, the market has looked kindly on his inclusion, as did Bassat when his appointment was announced last April.
"Throughout the process we undertook, it became clear that Ian has enormous value to bring to our organisation and is the stand out person for this role," Bassat said at the time.
---
20. Crown Resorts (CWN)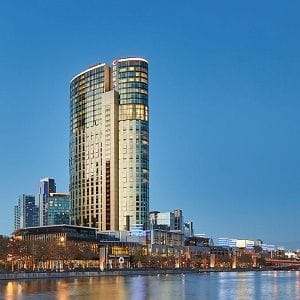 Gaming & Tourism
Market Cap: $7.99b
FY19 revenue: $2.93b
FY19 profit: $401.8m
Listed: 2007
CEO: Ken Barton
CEO salary: $3m (base salary)
Embattled casino and hotel operator Crown Resorts is shuffling the deck at the top level with the ousting of longstanding chief executive John Alexander at the start of 2020.
After the highs of a potential $10 billion takeover offer from Las Vegas-based Wynn Resorts in April that was unceremoniously pulled, stock plummeted in mid-2019 following an exposé from Nine Entertainment relating to tens of thousands of documents and files allegedly leaked from the gambling giant.
An investigation from The Sydney Morning Herald, The Age and 60 Minutes made several allegations against Crown including a lack of due diligence towards money laundering and the luring of high-rollers in China where the promotion of gambling is illegal.
Alexander, himself a former Sydney Morning Herald editor, claimed the reporting "unfairly sought to tarnish Crown's reputation" and said the company had "zero tolerance for criminal elements".
A NSW inquiry has begun into the sale of $1.72 billion in CWN stock from James Packer's CPH Crown Holdings to Hong Kong-based Melco Resorts, which is headed up by his former associate Lawrence Ho.
A clause in Crown's licence for the Barangaroo casino in Sydney prohibits association with Ho's father Stanley Ho, who allegedly had ties to an organised crime syndicate.
Since the inquiry was launched, Melco pulled out of a deal that would have seen it acquire 19.99 per cent of Crown's issued capital. In a statement, the Hong Kong-based investor explained the coronavirus (Covid-2019) epidemic had led to a severe drop in tourism at resorts, prompting a decision to "reassess all non-core investments to be made in 2020".
The NSW inquiry will also look into allegations from the 60 Minutes documentary 'Crown Unmasked', while possible investigations could be on the cards from Victorian and Federal authorities.
Meanwhile, a Maurice Blackburn class action has been filed against Crown in relation to the arrest of 19 Crown employees in China in October 2016 and the CWN stock sell-off that ensued. One of the arrested employees was interviewed in the 60 Minutes documentary last year.
Current CFO Ken Barton has now taken on the CEO job, and will remain in both roles until a new CFO is found. Minerals Council chair Helen Coonan will assume a non-executive chair role at Crown.
After a difficult 2019, Alexander will now operate in the capacity of executive director but will receive a higher base salary than before at $3.54 million.
"This new structure is in line with feedback we have received from a number of proxy advisers and shareholders and better aligns with contemporary governance practices," Coonan said on 24 January.
---
CLICK BELOW FOR THIS YEAR'S TOP 50

Market caps based on end of trading February 13, 2020
Help us deliver quality journalism to you.
As a free and independent news site providing daily updates
during a period of unprecedented challenges for businesses everywhere
we call on your support