High-profile exits have cleared the path for a host of new players in this year's Melbourne Top Companies list, especially when it comes to high-growth health businesses.

Unsurprisingly, one the biggest risers was Afterpay as investors took the attitude of 'buy now, sell later' towards its shares; the founder-led fintech overcoming the challenge of an AUSTRAC investigation with high revenue growth and powerful brand recognition.

In fact, one out of every 10 companies featured have founders as either CEO or managing director, including Anthony Eisen at Afterpay, Andrew Bassat at Seek, Dr Sam Hupert at Pro Medicus, Michael and Matt Heine at Netwealth, and Dr Silviu Itescu at Mesoblast.

There are many new faces in top executive roles in the list as well, including Mike Henry at BHP, Ross McEwan at National Australia Bank, Tony Narvaez at AusNet Services, Brian Lowe at Orora, Renato Mota at IOOF and Craig Jetson at St Barbara.

New leadership is a key theme in general this year, including a new market leader that is even giving Commonwealth Bank a run for its money at the peak of the ASX100.

As plasma and vaccine giant CSL now replaces BHP to assume the captaincy at the helm in Melbourne, it is flanked by a crew of four health technology companies that are all new to the list.

Healthscope may have departed following its $4.5 billion takeover deal from Canada's Brookfield last year, but new entrants from the sector have a combined market capitalisation of more than $8 billion.

Most notably, medical imaging outfit Pro Medicus didn't just make the list after its stock rose 79 per cent over the past year, but it's now in 35th spot.

Similarly, skin repair tech company Polynovo's stock shot up 333 per cent in the past 12 months to achieve 42nd place. Growth rates were also phenomenal for regenerative medicine groups Avita and Mesoblast.

Other major companies to leave this list include Dulux which was bought by Japan's Nippon Paint for $4.2 billion, MYOB which was purchased by KKR for $2 billion, and Amcor which acquired Bemis in the US and subsequently opted to list on the NYSE and incorporate its business in the UK.

Amcor still lists its global head office as Melbourne and its shares are traded on the ASX, although as CHESS Depositary Interests (CDIs) connected to the US stock.
Two more stocks fell off the list for reasons unrelated to acquisitions. Weather troubles weighed heavily on fruit and vegetable company Costa Group, while salary packaging provider McMillan Shakespeare fell short of investor expectations and lost around $500 million in its value.

Other companies that cracked through into the list were Netwealth, one of Australia's fastest-growing wealth management businesses, and wind farmer Tilt Renewables.

The biggest jump in ranking came from IDP Education from 39th to 25th spot, while JB Hi-Fi proved retail is not all doom and gloom by surging six spots to 27th.
1. CSL (CSL)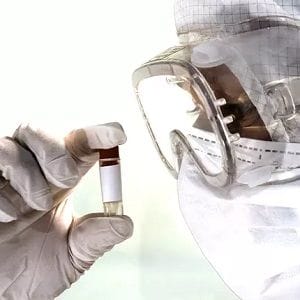 Health Care
Market Cap: $148.99b
FY19 revenue: US$8.5b
FY19 profit: $1.9b
Listed: 1994
CEO: Paul Perreault
CEO salary: $11.7m
Overtaking BHP as Melbourne's top listed company while giving Commonwealth Bank a run for its money at the pinnacle of the ASX100, CSL is a health heavyweight with an annual R&D spend equivalent to two Atlassians.
As the world's largest provider of plasma therapies and the second-largest vaccine supplier, CSL's shares have gained a whopping 60 per cent in the past 12 months.
Even before the outbreak of the coronavirus (Covid-19) that pushed up health stocks, CSL was trading 48 per cent higher year-on-year.
Andrew Perrault, who undoubtedly was one of the nation's highest paid CEOs in FY19, notes exceptional growth for CSL's immunoglobulin business; in layman's terms antibodies made up of white blood (plasma) cells.
In the six months to December the company opened 20 new plasma centres to better cope with strong demand and tight supply, taking its global number of facilities up to 241.
CSL plans to open another 20 centres in the current half, while FY20 net profit after tax (NPAT) is set to rise 10-13 per cent to $2.11-2.17 billion.
Head of research & development Dr William Mezzanotte explains the company invested US$832 million (AUD$1.24 billion) on its R&D portfolio in FY19, representing 9.7 per cent of total revenue.
"We continue our focus on developing new medical indications for immunoglobulins while improving manufacturing efficiencies across our plasma product portfolio," says Mezzanotte.
"Our Phase 3 clinical program targeting the reduction of early recurrent cardiovascular events in heart attack survivors, CSL112, continues to track well," he says.
"Further, we're investing US$140 million to extend our Seqirus US facility in Holly Springs to meet growing demand for our influenza vaccine products," adds Perrault.
In December the company began a Phase 1 trial for the novel treatment of asthma; a condition that currently has limited treatment options available but affects as many as 235 million people worldwide according to the World Health Organisation (WHO).
The trial involves patients self-administering injections every two to four weeks to prophylactically prevent asthma attacks.
Phase 3 trials have also begun for the use of CSL's immunoglobin product in dermatomyositis, a severe muscle condition.
"Our pipeline is as robust and promising as ever," Mezzanotte said.
"Our R&D portfolio holds the potential to unlock a broad range of new therapies for people with challenging medical conditions. That promise is what drives our 1,700-plus scientists to work every day as if someone's life depends on it because it really does."
For now, the medical giant appears unscathed from a scandal in October, when it filed a lawsuit in the US against former executive Dr Joseph Chiao alleging he had stolen thousands of proprietary documents before moving to rival Dutch company Pharming Healthcare.
Pharming subsequently fired Chiao, and CSL claimed it was confident its "swift actions, including retrieval of the data and the initiation of court proceedings, has protected our data and intellectual property from use or disclosure by Chiao or Pharming".
The company has also reached an agreement with developer PDG to build world-class laboratories and offices in Melbourne's Parkville biomedical precinct to house CSL's new global corporate headquarters, due for completion in 2024.
---
2. BHP Group (BHP)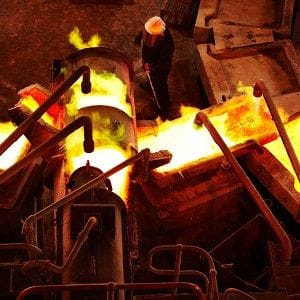 Metals & Mining
Market Cap: $113.12b
FY19 revenue: US$44.3b
FY19 profit: $9.19b
Listed: 1885
CEO: Mike Henry
CEO salary: US$1.7m (base salary)
The world's largest listed mining company BHP may have lost its leading spot on the Melbourne Top Companies list, but by no means does that reflect a poor performance with shares up almost 10 per cent annually.
New CEO Mike Henry, an internally-sourced recruit with experience heading up the company's Australian mining operations, took on the leadership at the start of 2020 at a critical juncture for the dual-listed miner.
This reshuffle means Andrew Mackenzie, who had led BHP since 2013, has exited the role and will leave the company for good at the end of March.
Now 18 months into a life after the $14.6 billion sale of its US onshore oil and gas assets, along with murmurings of an exit from thermal coal, BHP needs to find a way to deal with the volatility brought by global market shocks and shifting investor sentiment towards fossil fuels.
The group has turned up the sustainability marketing dial with its 'Our copper is helping build a cleaner world' slogan, given the importance of the metal in the production of electric vehicles.
BHP owns the world's largest copper mine reserve Escondida in Chile, a gargantuan operation often beset by industrial actions but which managed to lift production by 4 per cent in the first half despite unprecedented social upheaval in the South American country.
Elsewhere in the continent, more than one year ago Brazilian state-owned miner Vale had a tailings dam disaster which subsequently lifted iron ore prices to the benefit of competitors like BHP.
It was a déjà vu of the Australian company's own struggles with the Samarco catastrophe of 2015, for which it recently set aside US$793 million in financial support in December which will predominantly go to the Renovo Foundation.
The company also received approval for the Ruby oil and gas development in Trinidad & Tobago in August 2019, giving BHP six major projects under development. The group spent US$67 million on mineral exploration in December, mostly focused on advancing copper assets in Latin America, South Australia and the US.
BHP's NSW coal production declined by 11 per cent in the first half of the year, with December output affected by smoke and dust from regional bushfires reducing air quality at its operations.
"We are monitoring the situation and if air quality continues to deteriorate then operations could be constrained further in the second half of the year," the group said in a recent update.
---
3. National Australia Bank (NAB)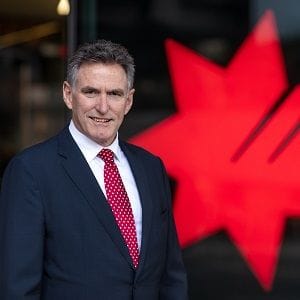 Financials
Market Cap: $77.01b
FY19 revenue: $17.9b
FY19 profit: $4.8b
Listed: 1974
CEO: Ross McEwan
CEO salary: $2.5m (base salary)
It has not been the easiest of starts for National Australia Bank's new CEO Ross McEwan, but the job was never going to be a walk in the park.
The day before his first AGM in December, the Australian Securities and Investments Commission (ASIC) took the bank to court over alleged fees for no service (FFNS) conduct uncovered in the Royal Commission into the banking and finance sector.
The corporate watchdog also alleged NAB's fee disclosure statements (FDSs) contained false or misleading representations. If the court rules in ASIC's favour, the bank could potentially face billions of dollars in fines.
That's after NAB almost doubled its total remediation provisions to almost $2.1 billion; numbers that make the company's $49.5 million settlement with class action law firm Slater & Gordon in November look like small change, but there are still more cases looming.
Just 2.5 weeks into the job McEwan, the New Zealand-born Royal Bank of Scotland (RBS) veteran, told the AGM he had received a warm welcome and some "very plain talking" about the issues the bank faced.
"On the barometer of reputation, in recent years, including through the Royal Commission, it is clear NAB has lost a lot of trust and respect," he said.
"I'm under no illusion about the challenges before us."
McEwan took on the leadership role which was temporarily filled by bank veteran Philip Chronican, who is now chairman.
It has now been more than a year since former CEO Andrew Thornburn and former chairman Ken Henry resigned from the company - even the Prime Minister suggested they should - and the bank's future and Royal Commission consequences remain just as uncertain.
---
4. Australia and New Zealand Banking Group (ANZ)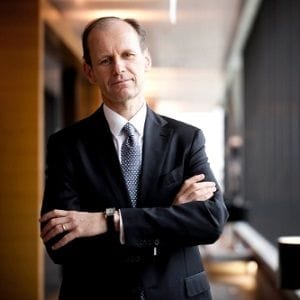 Financials
Market Cap: $74.70b
FY19 revenue: $9.6b
FY19 profit: $5.95b
Listed: 1969
CEO: Shayne Elliott
CEO salary: $4.1m
As is the case for all of the big four, 2019 was a tough year for ANZ, once Melbourne's largest ASX-listed company and now not even a top-three player due to the fallout from the Royal Commission.
ANZ shares were pummelled after the company announced an extra $559 million charge for customer remediation provisions in October, taking the total charge since 1H17 to $1.2 billion. They've struggled to bounce back ever since.
In early February the bank made a positive step as part of a strategy to simplify its wealth business, announcing the completion of the its OnePath Pensions & Investments sales to IOOF Holdings (ASX: IFL) for $850 million.
The company, which also runs the largest bank in New Zealand, has new leadership on the other side of the Tasman.
Former ANZ New Zealand business CEO David Hisco stepped down in June following health issues and the board's concerns about the "characterisation of certain transactions".
Experienced executive Antonia Watson filled his shoes in an interim capacity, but ultimately was appointed to the CEO role on 18 December, and is the first woman to lead the organisation.
Watson now heads up a business that accounts for around 18 per cent of the ANZ Group's total profit at AUD$1.76 billion.
---
5. Telstra Corporation (TLS)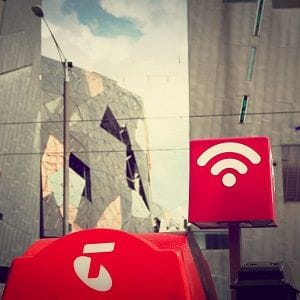 Telecommunication Services
Market Cap: $45.43b
FY19 revenue: $27.8b
FY19 profit: $2.15b
Listed: 1997
CEO: Andrew Penn
CEO salary: $5.1m
Australia's biggest telco Telstra has clawed back around $1.8 billion in its market capitalisation over the past 18 months despite a 40 per cent profit fall in FY19.
Setbacks in the roll-out of the National Broadband Network (NBN) have continued with the expected number of home activations for FY20 cut by half a million, but despite these problems Telstra shares have shone with a shred of Schadenfreude in the mix.
A proposed 5G network from TPG Telecom (ASX: TPG) would have posed a significant competitive threat to Telstra, but early last year the company abandoned its plans due to the government's ban on Chinese-made Huawei technology.

The competitor's proposed merger with Vodafone Hutchison Australia (VHA) was also blocked by regulators, all to the benefit of Telstra.
That was the case however until 13 February 2020, when a Federal Court overturned the ACCC's opposition to the $15 billion merger between TPG and Vodafone.
The companies expect the deal to be completed by mid-year, and VHA chief executive officer Iñaki Berroeta says the combined entity will have greater network capacity and scope for further investment, including "ambitious roll out plans". Telstra shares dropped 1.4 per cent on the news.
A recent report from the Australian Competition and Consumer Commission (ACCC) also predicts Telstra could lose ground to alternative providers, especially in regional Australia.
"Telstra maintains its dominance across fixed line and mobile services, however its share of the market is being challenged as some consumers switch to new entrants on the NBN and in the mobile market," the regulator said.
"Recent quarterly data indicates that as the NBN rollout has shifted to metropolitan areas, Telstra's competitors are capturing an increasing share of new NBN customers, pushing Telstra's share of newly migrated services below 50 per cent.
"When structural reform of the fixed line sector is complete, following the rollout of the NBN, the competitive landscape in regional Australia, where Telstra's competitors hold just 45 per cent of the wholesale market may begin to mirror metropolitan areas where Telstra's competitors account for 60 per cent of wholesale market share."
In addition, a regional broadband scheme (RBS) levy could be implemented as early as July, although Telstra is lobbying to have the introduction postponed.
To combat these competitive challenges the group has been in a state of transformation, described by Telstra as the T22 strategy.
Launched by CEO Andrew Penn 18 months ago, T22 is a three-year plan that covers a wide gamut of objectives including building standalone infrastructure to give more options post-NBN, reducing costs, simplifying product offerings and digitising the customer experience.
The company spent $3 billion on network creation in FY19 as part of this plan, and passed the halfway mark in the migration to NBN.
"I do not want to appear overly dramatic, but it is our belief that the T22 transformation that Telstra is undertaking is the most radical and ambitious being undertaken by any telecommunications company in the world today," chairman John Mullen told investors at Telstra's AGM in October.
---
6. Transurban Group (TCL)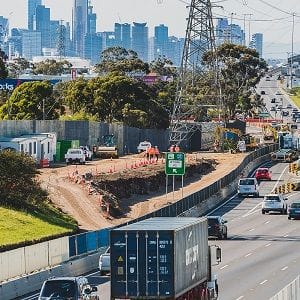 Industrial
Market Cap: $43.84b
FY19 revenue: $2.64b
FY19 profit: $170m
Listed: 1996
CEO: Scott Charlton
CEO salary: $7.17m
Australia's dominant toll road operator Transurban is investing billions of dollars in the necessary infrastructure to reduce congestion as population rises, with its portfolio to be boosted by the opening of two new tunnels in Sydney this year.
At the depth of a 27-storey building, Northconnex is now Australia's deepest tunnel and once open it will connect the Hills M2 with the M1 Pacific Motorway.
Meanwhile, the new M5 will improve connections to Sydney's orbital network, the airport and Port Botany.
The TCL share price has steadily risen by around a third over the past 12 months, and in August a call to raise $500 million to buy the remaining 35 per cent of Sydney's M5 West was oversubscribed.
The company has also completed major road upgrades in South East Queensland and in November opened the 395 Express Lanes project in the US that connects Northern Virginia with the border of Washington DC.
In Melbourne, where the company embarked on building the CityLink after listing on the ASX in 1996, Transurban's latest developments have recently hit a stumbling block.
Works on the $6.7 billion West Gate Tunnel Project started in December 2017, but now the company's joint venture builders CPB Contractors and John Holland (CPBJH) have threatened to walk off the job due to PFAS contamination in the soil.
PFAS is the contaminant that has been at the centre of a class action brought by Shine Lawyers against the Australian Department of Defence, following suit from a suit in the United States against major chemical manufacturers including 3M and DowDuPont.
CBPJH has called for the contract to be terminated, however at the time of writing works continue to take place on the site.
Proportional toll revenue rose 8.6 per cent to $1.396 billion in the first half, while EBITDA was up 9.5 per cent at $1.094 billion.
According to a 2016 study from Cica Group, Transurban operated almost three in every four toll roads in the country.
---
7. Rio Tinto (RIO)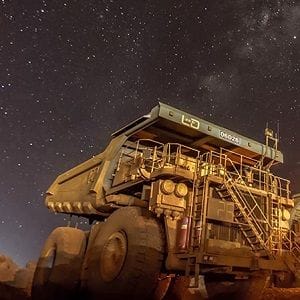 Metals & Mining
Market Cap: $36.19b
FY19 revenue: US$43.17b
FY19 profit: $6.97b
Listed: 1962
CEO: Jean-Sébastien Jacques
CEO salary: £6.14m (2018)
A cyclone and port facility fire in the Pilbara sparked a 3 per cent drop in iron ore production for Rio Tinto last year, but the dual-listed miner was still able to ride the wave of strong prices hitting the highest levels seen since 2014 in July.
Prior to the outbreak of the novel coronavirus Rio forecast a slight uptick in shipments for its iron ore, as well as bauxite and alumina in 2020.
But as China is the leading buyer of these minerals, it is still uncertain how estimates will change. The miner has skin in the game of a healthy Chinese economy, and on 5 February it donated US$1 million to the Chinese Red Cross Foundation to support medical efforts in the country.
"It is deeply concerning to see events unfolding in relation to the coronavirus outbreak, and our thoughts are with the people and families impacted," said CEO Jean-Sébastien Jacques.
"Many of our Chinese partners are playing a vital role on the frontline of containing the outbreak and, as a company with a long-standing partnership with China, we are committed to helping those who need help right now."
Over the border in Mongolia and the company is still working towards getting Oyu Tolgoi off the ground, which once up and running promises to be the world's largest copper mine.
However, the project is still in the mine design stage and meaningful production isn't likely to start until at least 2022.
Rio finished 2019 with the announcement operations would be resumed at Richards Bay Minerals (RBM) in South Africa, where there has been violence relating to chieftanship with the local clan and disputes with contractors.
"I would like to thank the Government of South Africa and the Premier of KwaZulu-Natal for their support and assistance in getting us to a position where we can restart operations at RBM," Jacques said on 30 December.
---
8. Coles Group (COL)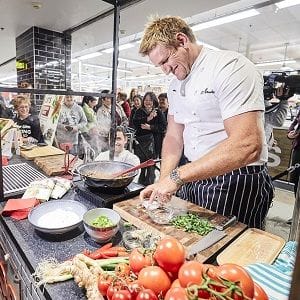 Retail
Market Cap: $22.92b
FY19 revenue: $38.5b
FY19 profit: $1.4b
Listed: 2018
CEO: Steven Cain
CEO salary: $5.4m
Since its demerger from former parent Wesfarmers (ASX: WES) in late 2018 supermarket giant Coles has been a darling of the ASX, seeing its share price grow healthily over the last year and a bit.
Whether you're looking at its stellar financial results since going alone under the ASX ticker COL or delving deep into the many ways the supermarket is looking to make shopping more convenient for Australians, Coles is certainly has a great reputation.
The company has been making moves into e-commerce, partnering with British online grocer Ocado to use the FTSE 100 company's technology in order to build an automated single pick fulfilment technology and home delivery solution in Australia.
The British supermarket model appears to be heavy on Coles' mind, best exemplified by its recent partnership with UK supermarket giant Sainsbury's.
Under the deal Coles has access to Sainsbury's supply chain, enabling Coles to boost its own home-brand line of products and further positioning Coles as not just a grocery store but a food producing powerhouse.
Automated distribution centres are also on the cards, with Coles investing $960 million over six years for two projects one in south-west Brisbane and the other in western Sydney.
The company has its sights set well on the future, with Coles head of commercial and express Greg Davis telling The Age and The Sydney Morning Herald that the company intends to have checkout-free shopping in 10 years, similar to moves Amazon is making right now in the United States.
And with the departure of German-rival Kaufland, which planned to enter the Australian market with a bang, Coles certainly has much to look forward to in FY20.
But that's not to say it always gets everything right.
In 2019 the company was caught out for failing to pass on profits to dairy farmers as promised earlier that year. And if there's one thing Australians don't like, its farmers being taken for a ride by the suits in the city.
The company was forced by the Australian Competition and Consumer Commission (ACCC) into passing on a 10 cent per litre price rise to Norco dairy farmers.
The fine, totalling $5.25 million, came about following an ACCC investigation into whether Coles fully passed on to Norco a previously announced 10 cent per litre price rise announced in March 2019.
The ACCC investigation focused on claims that when an unrelated 6.5c per litre increased commenced on 1 April, 2019, Coles reduced its payments to Norco under the 10c per litre price increase from 10c per litre to 3.5c per litre.
Coles has committed in writing to the ACCC that it will pay an additional 7c per litre for two litre and three litre Coles branded fresh milk, which amounts to around $5.25 million to Norco for milk supplied between 1 April 2019 and 30 June 2020, resolving the ACCC's investigation.
Shareholders did not let the company get off scot-free; shares in COL dropped by just over six per cent on the day of the ACCC announcement.
---
9. Newcrest Mining (NCM)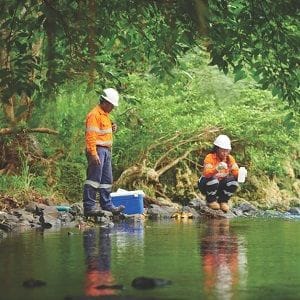 Metals & Mining
Market Cap: $22.72b
FY19 revenue: $1.67b
FY19 profit: $561m
Listed: 1987
CEO: Sandeep Biswas
CEO salary: US$6.3m
Australia's largest gold miner finished 2019 with the second-highest quarterly production on record at its Cadia mine in NSW, showing the ripples may have settled after an earthquake ruptured a tailings wall in 2017.
The company has prospered from a high gold price, but it also achieved a record low all-in sustaining cost (AISC) of $738 per ounce at Cadia in FY19 a crucial determining factor for the profitability of any mining company.
The group's AISC - also coming from its other projects in Australia, Papua New Guinea, Indonesia and Canada stood at $859 in the three months to December. This compares to a $850-900/oz range for its gold mining peer OceanaGold and $1,080 at St Barbara.
Newcrest's Lihir gold project may be on track to producing more than one million ounces of gold in the current financial year, compared to a forecast of up to 840,000oz at Cadia which also produces around 100 million tonnes of copper.
In late January the company announced it had agreed to divest its 75 per cent stake in the Indonesian gold project Gosowong for $90 million, resulting in a $44 million loss.
The group achieved an 18 per cent jump in underlying profit to reach $280 million in the first half of FY20, although cash flow was negative due to investments in the Americas.
"The first half of the financial year was one in which we invested for the future," CEO Sandeep Biswas told the market on 13 February.
"We completed the acquisition of 70 per cent of Red Chris, a mine with a potential Tier One orebody in Canada; we increased our investment in Lundin Gold, the owner of Fruta del Norte, a Tier One mine in Ecuador; and we delivered some excellent drill results at Havieron and Red Chris."
---
10. REA Group (REA)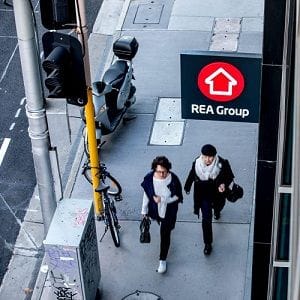 Software & Services
Market Cap: $14.89b
FY19 revenue: $875m
FY19 profit: $295.5m
Listed: 1999
CEO: Owen Wilson
CEO salary: $1.97m
Staying ahead in the tech space is essential for digital advertising group REA Group.
Whether the company is acting as a real estate listings aggregator with Realestate.com or helping young students and professionals find roommates on flatmates.com, the group is constantly out to maintain its top spot nationwide.
One way this has been done this so far is through acquisitions, including the $130 million purchase in 2018 of Hometrack Australia, a property data services business that certainly boosted the back end of its real estate engine.
This year the group completed the total acquisition of mortgage broking franchise business Smartline, further strengthening its focus on financial services.
REA also struck up a deal with digital property marketplace 99.co to create the largest customer and listings footprint in Indonesia and Singapore.
"The Singapore marketplace is ripe for disruption," said new CEO Owen Wilson at the time.
"Our customers in this market want a true industry market partner who can deliver world leading products and experiences."
At the tail end of 2019 the company appears to be suffering from challenging market conditions in the real estate sector.
Group revenue was down 6 per cent to $440.3 million in 1H20, and its net profit also dived by 13 per cent to $152.9 million.
The company is generally at the whim of real estate market forces; it can't force anyone to sell their home after all. As a result, a 14 per cent downturn in resident listing volumes and new project commencements took their toll on the group.
Nonetheless, Wilson says the company remains in a good position and will see these stormy seas out.
"Our results demonstrate the underlying strength of our business given the unprecedented market conditions," says Wilson.
"In this challenging market, our customers and consumers recognise the value of the number one place for property in Australia."
Indeed, the group's flagship IP realestate.com continues to outperform the competition, remaining the number one property platform in the country with over 8.8 million people visiting the site each month.
---
CLICK BELOW FOR THIS YEAR'S TOP 50

Market caps based on end of trading February 13, 2020
Get our daily business news
Sign up to our free email news updates.
Help us deliver quality journalism to you.
As a free and independent news site providing daily updates
during a period of unprecedented challenges for businesses everywhere
we call on your support