While there are very few new faces towards the top of this list where established incumbents reign supreme, the final section of this feature highlights the up-and-comers.
If current growth rates continue at least a few of the five new companies below will be Melbourne Top Companies list mainstays for years to come.
With the exception of the two miners St Barbara and OceanaGold which struggled with their own issues despite a bullish gold market, every company in 41-50 has risen in rank since the last instalment.
---
41. Bapcor (BAP)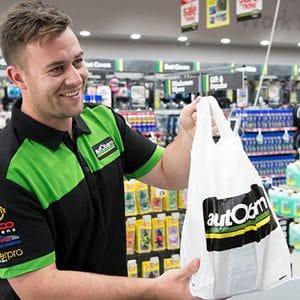 Distributor Of Automotive Parts
Market Cap: $2.02b
FY19 revenue: $1.3b
FY19 profit: $94.3m
Listed: 2014
CEO & MD: Darryl Abotomey
CEO & MD salary: $4.2m
Known for its brands including Autobarn, Midas and Opposite Lock among many others, Bapcor is Australia's leading provider of automotive aftermarket parts and has been making inroads in new segments.
In November the company made a big step in its growing commercial vehicle offering after reaching a $48 million deal to buy heavy truck spare parts business Truckline and Diesel Drive, a company specialising in Japanese commercial truck spare parts.
"These acquisitions in commercial truck parts further strengthens Bapcor's position as a specialist provider of automotive aftermarket parts, accessories, automotive equipment and services," said CEO Darryl Abotomey.
Abotomey has been with the company since 2011 when it was a privately owned entity known as Burson Group, and led Bapcor through its 2014 listing.
"The group is uniquely positioned to provide aftermarket parts to all forms of road transport.
"Australia continues to be dependent upon the logistical services provided by both the heavy and light commercial truck sectors. We see considerable opportunities for Bapcor with further expansion opportunities."
"We are building for the future by undertaking significant technology and infrastructure investments in the areas of warehousing, retail point of sale and information technology," chairman Andrew Harrison said at the AGM in November.
In the company's first half results announced this week, Bapcor notched revenue growth of 10.4 per cent to $702.5 million as well as an EBITDA rise of 4.6 per cent to $79.4 million.
"During the period Bapcor has continued to expand the reach of the business adding 35 additional stores/braches to its network with Bapcor now having over 1,000 locations throughout Australia, New Zealand and Thailand," said Abotomey.
Bapcor's chief financial officer and company secretary Greg Fox, who been with the company since 2012, will retire at the end of this financial year.
---
42. Polynovo (PNV)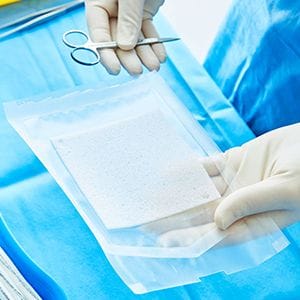 Health Care Equipment & Services
Market Cap: $1.96b
FY19 revenue: $13.7m
FY19 loss: $3.2m
Listed: 1998
CEO: Paul Brennan
CEO salary: $315,871
Skin care repair technology company Polynovo has been a market darling over the past 12 months, with its value jumping 342 per cent as it continues to deliver positive cosmetic and life-improving outcomes for patients.
The group's NovoSorb bio-resorbable polymers are used as patches for healing wounds and skin disorders, but unlike other products on the market that are sourced from animals Polynovo's solution is totally synthetic.
Sales have been accelerating in the USA, Australia and New Zealand, with the company recording its first $2 million revenue month in December.
"We are pleased with the sales trend. However, as a word of caution sales will continue to be lumpy as new sales staff are added and new territories opened up and because of natural disasters such as fires and volcanoes," CEO Paul Brennan said when the achievement was announced in early January.
"The expansion of the US sales team is adding to the sales momentum and we expect to see further acceleration of sales as a result of increased in-territory sales and the wider territory coverage coming from new staff hires."
On 28 January the company announced NovoSorb had been applied to the first two patients in the UK one with Necrotising Fasciitis and another with a scalp defect. Surgeries have also taken place in Switzerland and Germany, whilst regulatory approvals have been received in Malaysia and Singapore.
To put the company's scale into perspective, its market capitalisation is one seventh of the size of hearing implants and prosthetics producer Cochlear yet its revenue is more than one hundred times lower.
Clearly, investors are expecting big things of the company which would likely be in the black already if it weren't for its reinvestments in future growth.
---
43. Netwealth Group (NWL)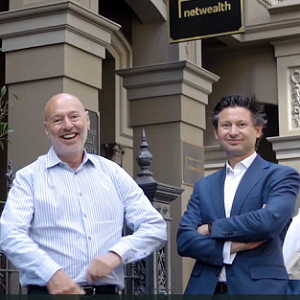 Diversified Financials
Market Cap: $1.93b
FY19 revenue: $98.8m
FY19 profit: $36m
Listed: 2017
Joint MDs: Michael Heine, Matt Heine
CEO salary: $233,609 & $705,286 respectively
Led by father-and-son joint managing directors Michael and Matt Heine, Netwealth Group has quickly made an impression on the ASX since listing in late 2017.
In its last financial year before its status as an ASX-listed company, the financial platform provider had $12.7 billion in funds under administration (FUA).
Now that figure sits at $28.5 billion and is on track to reaching $32 billion by the end of FY20, making Netwealth one of Australia's fastest-growing wealth management businesses.
Michael and Matt co-founded the company in 1999, along with Michael's brother Leslie Heine, and in the past two decades they have been able to attract clients with a hybrid business model that is part technology company, superannuation fund and administration business.
Investment Trends' Digital Wealth Report for January ranked Netwealth number one for digital wealth application and service amongst wealth institutions, while elsewhere it has received accolades for its strong net promoter score and adviser experience, among other metrics.
The group is majority owned by Heine Brothers Pty Ltd with 52 per cent, while a company owned by Leslie Heine also has a further 9.3 per cent.
The brothers previously owned property trust Heine Investment Management which was sold to Mercantile Mutual at the end of the Millennium for more than $115 million.
---
44. St Barbara (SBM)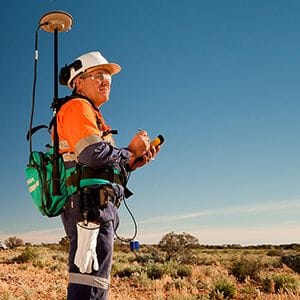 Gold Mining
Market Cap: $1.92b
FY19 revenue: $660.5m
FY19 profit: $144.16m
Listed: 1969
CEO & MD: Craig Jetson
CEO & MD salary: $1m (base salary)
At a time when the gold price has reached astronomical heights, gold miner St Barbara has seen its returns and share price fall as ventilation issues hamper production at its biggest project in Western Australia.
New CEO Craig Jetson started in the role this month and inherits a group that has faced its fair share of difficulties but has plenty of opportunities.
Recruited from Australia's largest gold miner Newcrest, Jetson took over the role from longstanding CEO Bob Vassie who took the decision to spend more time with his family in Brisbane.
The Gwalia Extension Project (GEP) in WA has had to compete for constrained ventilation with scheduled production and development activities, which means the lower end of output guidance is 35 per cent less than it was two years ago.
This has combined with a higher production cost per ounce, but the extension project is set to double underground ventilation and allow for increased development and output once its completed in the current quarter.
The company also owns the Simberi gold mine in Papua New Guinea which hit a new production record in FY19, as well as Atlantic Gold in Canada which it acquired last year.
"This Company has built an enviable reputation as a high quality operator and I'm very proud to become the new leader at this important time," Jetson said when his appointment was announced.
"Whilst Gwalia and Simberi are great operations, both with upside potential, the growth assets acquired with Atlantic Gold are especially exciting and I believe that I am well qualified to ensure their timely development for all shareholders."
---
45. OceanaGold Corporation (OGC)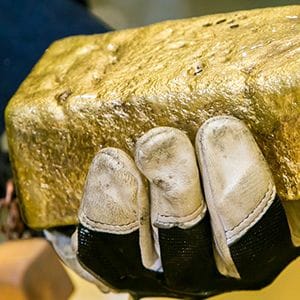 Materials/Metals and Mining
Market Cap: $1.82b
FY19 revenue: $651.2m
FY profit: $14.5m
Listed: 2007
CEO: Mick Wilkes
CEO salary: $816,000 (2018)
Miners are more exposed than most to the vagaries of sovereign risk in a variety of jurisdictions, and OceanaGold's experience over the past 12 months is a timely lesson in diversification.
Whilst gold prices have risen in bursts throughout the past year, gold miner OceanaGold has seen its share price fall due to ongoing problems with the provincial government of Nueva Vizcaya in the Philippines.
One of its gold mines Didipio is located in the province on the island of Luzon, and in June it notified the market a notice had been lodged to renew a Financial or Technical Assistance Agreement (FTAA) with the national government.
The board expected mining could continue while the renewal process was underway, except the provincial governor then ordered local government units to "restrain any operations" of the company.
OceanaGold's injunction request against the action was rejected by the Provincial Court, leading to an appeal with the national courts in the country's capital Manila.
"Last year was challenging for us particularly in the Philippines," CEO Mike Wilkes said in a fourth quarter production report.
"We continue to have positive engagement with the National Government and we continue to see very strong support from our local communities."
If Didipio were OceanaGold's only project it would be in dire straits, but the company also has other mines up its sleeve such as Waihi and Macraes in New Zealand, the latter being the largest gold mine in the country.
The group also has the Haile top-tier, long-life, high-margin gold mine in South Carolina in the US.
Overall, production dropped just 11.7 per cent in 2019 to 470,601 ounces.
"We are focused on resolving the suspension of Didipio as soon as we can, executing at our operations and the timely delivery of key projects," says Wilkes.
"We are progressing and prioritising our robust project pipeline in New Zealand and North America in accordance with our principle to always pursue opportunities that can deliver strong economic returns."
---
46. Webjet (WEB)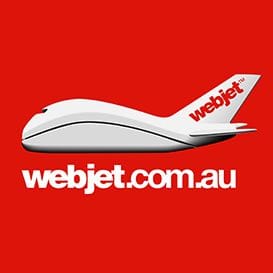 Retail/Travel
Market Cap: $1.71b
FY19 revenue: $366.4m
FY19 profit: $60.3m
Listed: 1997
Managing Director: John Guscic
MD salary: $2.1m
Travel companies are currently reeling from fears around the 2019 novel coronavirus (2019-nCoV) and Webjet is no exception, compounded by concerns around competitive threats from Google's new travel-booking features.
Despite strong earnings growth, the company has been impacted by impairments relating to the collapse of UK travel giant Thomas Cook, as well as a recent critical Morgan Stanley report claiming Google will impact Webjet's future fortunes.
Morgan Stanley highlighted Google's new flight booking moves were problematic for Webjet given nearly two-thirds of its traffic came from organic searches.
"Regardless of source, traffic alone is not a proxy for Webjet OTA's [online travel agency] bookings or earnings growth, and it has never been presented as such by the company," Webjet responded in late January.
"Google's intentions, as interpreted in the report, do not present a material threat to the current traffic or bookings volumes due to the fact that the vast majority of bookings are generated through channels where the Webjet brand is the focus for the search, not destination, carrier or other flight related search term."

In January the group announced managing director John Guscic's contract was extended from 30 June 2021 to 30 June 2023, which Webjet explained would be of material benefit to the company.
"The Board is delighted that John has agreed to extend his tenure. He has been Webjet's Managing Director for a period now approaching 10 years," chairman Roger Sharp said at the time.
"In that time, Webjet has grown its business dramatically, particularly its WebBeds division which, from a standing start in 2013, is now the largest business (by EBITDA) in the Group."
---
47. Avita Medical (AVH)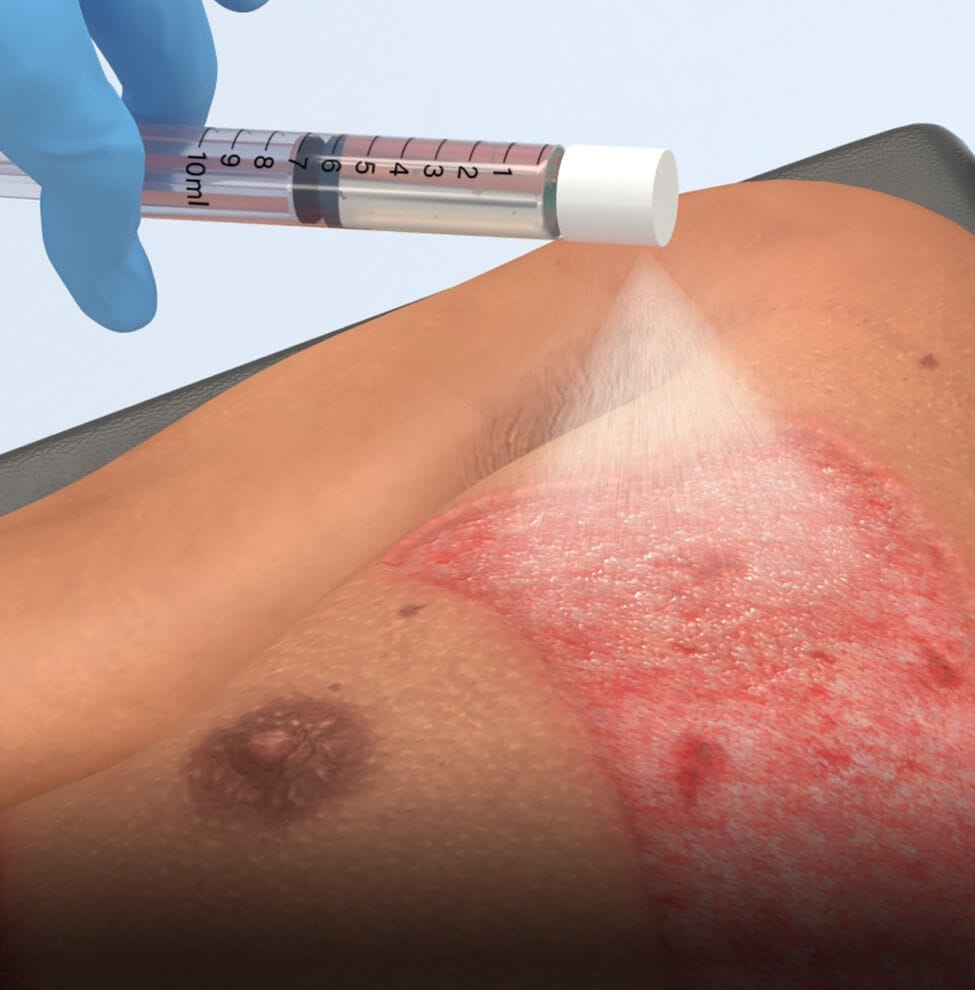 Health Care
Market Cap: $1.70b
FY19 revenue: $7.7m
FY19 loss: $35m
Listed: 1993
CEO: Dr Mike Perry
CEO: $2.38m
Founded in Perth by surgeon and Australian of the Year 2005 Fiona Wood, Avita Medical's 'spray-on' skin for burn victims has evolved and become more sophisticated since the company was founded in 1993.
Dual-listed on the ASX and NASDAQ, the regenerative medicine company almost doubled its revenue year-on-year in the six months to December, backed by a huge spike in US sales given its RECELL System was launched in January 2019.
Avita has been working closely with certified burn surgeons in the US so they have the appropriate education and training to use the system.
"We are extremely pleased with the expanding use of the RECELL System in a large number of US burn centers and in a broadening array of burn types," says CEO Dr Mike Perry.
"We have very high interest in the RECELL System with more than 160 trained burn physicians and 63 accredited burn institutions either having navigated through the Value Analysis Committee (VAC) approval process or obtaining ad hoc approval to purchase the RECELL System.
"In addition, we see ongoing strong support and usage of the RECELL System, including in the last two months of 2019 where we witnessed our highest procedural volumes since FDA approval."
These developments have translated to an almost 10-fold rise in Avita's share price since the end of 2018, while the company continues to explore other potential applications including trauma and soft tissue injuries such as from road rash or gun shots, as well as a paediatric scald label.
---
48. ARB Corporation (ARB)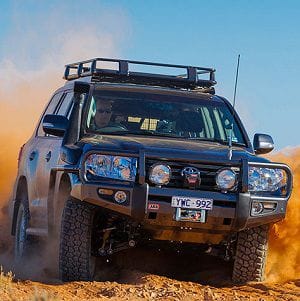 Utilities
Market Cap: $1.58b
FY19 revenue: $446.6m
FY19 profit: $57m
Listed: 1987
Managing Director: Andrew Brown
While new car sales may have been down last year, ARB Corporation made a mint through the parts it manufactures and sells for 4WDs and SUVs.
FY19 profit was up 12 per cent, but the company expects the result for the first half of FY20 will be down around 7.4 per cent due to the strengthened currency in Thailand where it manufactures some of its products.
ARB stands for the initials of the company's founder Anthony 'Tony' Ronald Brown, who started the group after a Land Rover trip to Cape York where he saw a demand for better quality roof racks.
Now helmed by Tony's brothers Andrew and Roger as CEO and non-executive chairman respectively, ARB exports to more than 100 countries and also has offices in the USA, Europe and the Middle East.
In the 2019 financial year both Andrew and Roger sold around two million shares each, today worth around $77 million.
---
49. Mesoblast (MSB)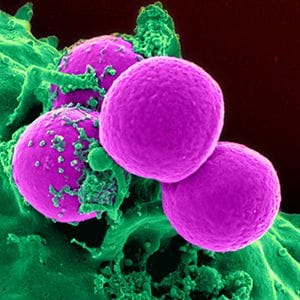 Health Care
Market Cap: $1.56b
FY19 revenue: US$16.7m
FY19 loss: US$98.75m
Listed: 2004
CEO & Managing Director: Dr Silviu Itescu
CEO & MD salary: $1.93m
Regenerative medicine company Mesoblast admits it does not know whether or when it will become profitable, but sales growth for its cellular-based treatment in Japan has led shares to surge 144 per cent over the past year.
Founded by its CEO Dr Silviu Itescu, who currently holds around $197 million worth of stock, dual-listed Mesoblast caters to a health market that may be niche but is quite significant on a global scale.
When patients receive an allogeneic (from a donor) bone marrow transplant (BMT), around half of them can expect to suffer from what is known as graft versus host disease (GvHD) whereby the body reacts badly to the new material with symptoms including vomiting and rashes.
It is estimated that more than 30,000 patients undergo this treatment worldwide each year, mostly for treating blood cancer, and numbers are on the rise.
Mesoblast's stem cell-based proprietary technology, based on the bone marrow aspirate of healthy donors, is aimed at treating acute GvHD (aGvHD) and has received the blessing of Japanese authorities to be sold over the counter.
Marketed in Japan as 'TEMCELL', the product's sales grew at 61 per cent year-on-year in the December quarter to reach $2 million.
Itescu sees this result as promising for the US market, where a biologics licence application has been filed with authorities for a cell therapy product candidate for aGVHD called 'Ryoncil'.
"We view market adoption in Japan as an important indicator for the potential United States (US) market opportunity of our own cell therapy product candidate for aGVHD, Ryoncil, the commercial brand name agreed to with the Food and Drug Administration (FDA)," says Itescu.
He described the filing itself earlier this month as a major corporate milestone for Mesoblast.
"We look forward to working closely with the FDA to potentially bring RYONCIL to market and providing our innovative biologic therapy to the many children with this life-threatening condition," he said.
---
50. Tilt Renewables (TLT)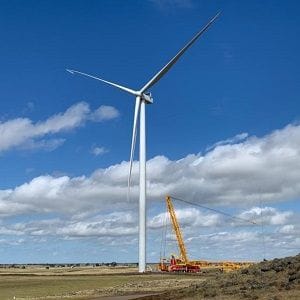 Utilities
Market Cap: $1.53b
FY19 revenue: $193.3m
FY19 profit: $12.2m
Listed: 2016
CEO & Managing Director: Deion Campbell
CEO & MD salary: $988,187
As attractive as sustainable energy solutions may be, there is a shortage of renewables stocks on the ASX with most Australian solar and wind farms in either private or overseas hands.
With a market cap that is more than triple that of wind farm developer-operator Infigen (ASX: IFN) and almost four times the size of New Energy Solar (ASX: NEW), Tilt Renewables leads the pack for now.
Dual-listed on both the ASX and the NZX, tilt owns wind farms in Australia and New Zealand which generated 492GWh in the December quarter.
TLT shares rose steadily over the past 12 months, but in November they received a strong upward gust after a protracted court case wrought with appeals finally led to approval for the Palmer Wind Farm 50km east of Adelaide.
This was shortly followed by the announced sale of Snowtown 2 wind farm, which in December was sold to Palisade Investment Partners and First State Super for an enterprise value of more than $1 billion.
Tilt Renewables CEO Deion Campbell said the sale was an important milestone and highlighted the value that could be produced from a "high quality, well managed renewable energy development pipeline".
---
CLICK BELOW FOR THIS YEAR'S TOP 50

Market caps based on end of trading February 13, 2020
Get our daily business news
Sign up to our free email news updates.