Whether it's a "gold rush" to secure registration for selling over-the-counter at chemists, proactive outreach to get clinicians on side, or pocket-emptying, long-game research requiring patience and patients at a pharmaceutical level, medicinal cannabis is an industry that attracts all stripes.
Against the backdrop of a global biotech stock sell-off and a medicinal cannabis sector that was already on the investor nose beforehand, fortunes have risen and fallen on this list, at a time when active patient numbers have surpassed 100,000 in Australia, and legislative developments worldwide appear favourable from the US to Germany.
A report from FreshLeaf Analytics forecasts Australian medicinal cannabis sales of $423 million for 2022, up from an estimated $230 million in 2021. As prices for practically everything rose last year, medicinal cannabis prices went down on average, opening up more budgets to treatment.
This has been reflected in high numbers for both Special Access Scheme B (SAS-B) approvals, which relate to prescriptions for individual patients, and Authorised Prescriber designations that allow for broader-scale prescriptions from approved clinicians.
By September last year there were 430 authorised prescribers in the country, with monthly SAS-B approvals peaking at 13,666 at the same time. The most recent data from the Therapeutic Goods Administration (TGA) shows almost 30,000 such approvals were made in the first three months of 2022.
"There is clearly a growing subset of clinicians who are committed to utilising medical cannabis as a regular treatment option for their patients," Fresh Leaf Analytics stated in its report.
Views vary amongst industry representatives about the best approach for the sector, but one trend that is impossible to ignore is consolidation. This is partly seen in the fact that even though some of Australia's largest cannabis companies have seen their values dwindle, the combined market capitalisation of this list is only down 5 per cent on the last instalment to $1.7 billion.
A former number one from 2019, Elixinol Wellness (ASX: EXL), would have fallen off completely if it weren't for a last-minute share price jump, and Ecofibre (ASX: EOF), which held the top spot for two consecutive years, has seen its fortunes eroded further. However, the absorption of new companies and the rapid rises of a select few have kept the perceived market value of Australia's Top 20 Cannabis Companies relatively stable.
Cannvalate co-founder Dr Sud Agarwal, who is also a shareholder and chief medical officer (CMO) in the new list leader Incannex Healthcare (ASX: IHL), says mergers and acquisitions are the number one emerging trend in the medicinal cannabis industry.
"The big M&A that we've seen has been a consolidation of Cronos Australia (ASX: CAU) with CDA Health, which was very notable," Dr Agarwal explains.
"We've seen a lot of the other smaller companies merge with others – Zelira Therapeutics (ASX: ZLD) is merging with Health House International (ASX: HHI). That hasn't gone through yet, but it will shortly," he says of the company formerly known as Zelda, which narrowly missed out on another appearance in the Cannabis Top 20.
"AusCann (ASX: AC8) merged with CannPal, so these all show us that there's probably less space for multiple smaller companies, but perhaps more space for a smaller number of bigger companies."
He says one of the reasons for this consolidation is that there's less capital floating around than there was two years ago, adding that smaller cannabis players used to rely on more retail investment which is now "much drier than it was".
"There's probably been quite lacklustre returns for cannabis investors in the last two to three years. I think they're finally grown tired of expecting this kind of multi-bagger return," he adds.
WA-based Cannaponics founder and managing director Rod Zakostelsky, whose company like Cannvalate and many more in the space are actually not listed on any stock exchange, believes M&A activity will continue over the next six to 24 months.
"For us, that's why we have refocused and readjusted because it's not a race to build our company; it's a race to build our company properly, with a patient focus, so that we are still here in 15 years," he says.
"They've [cannabis companies] taken a hit because it's almost a mirror image of the dotcom boom. There were extremely overvalued companies, there was a big bubble that happened; it's similar to the cannabis industry.
"We're part of a business that makes people's lives better by encouraging social equity for a cleaner planet. At some stage, we want our profits to change the future. We want to be leaders of that."
His colleague and director of cultivation Kenneth Langford, who brings more than two decades of experience to Cannaponics, hopes the Australian industry "can keep the adult-use recreational market at bay until we satisfy the quality void that exists in the medical community".
"I'm not trying to throw any producer under the bus! No, I understand entirely from beginning to end how the industry ended up where it is, but I think we want just to pump the brakes gently and bring some other sorts of philosophy and methodology to the industry," he says.
"Let's get medicinal cannabis right for the patients before we throw in the towel and abandon them, once again, striving for that revenue dollar that comes from the adult-use recreational market."
Market valuations and prices may be going down, but this also belies a relative shortage of domestically-sourced medicinal cannabis in Australia – a market that is also unique given its dominance of cannabis oil as the delivery method, rather than cannabis flower which is the standard in other jurisdictions.
Melbourne-based Cannatrek CEO Tommy Huppert points to a lack of permanent farms, noting there are only a handful of contract growers of note nationwide.
"The volume is tiny compared to the demand, so we have no choice but to import," he says.
"Why are we importing? Because there's been a very big bottleneck in companies building farms, getting permitted. There's been a lack of resources in the government for processing licences. People waited over a year.
"That's getting better, but it doesn't happen overnight. It's like any new industry, there are so many things to do, but you can't build Rome in one day."
Byron Bay-based Australian Natural Therapeutics Group (ANTG) founder and CEO Matt Cantelo says his company is looking to expand through acquisition and contract growing because demand is increasing rapidly.
"It's very hard for us to keep up every month with supply because the demand is going through the roof, and I can't see that slowing down anytime soon," Cantelo explains.
"I think everyone realises just how hard it is. It's not like you can just build a glasshouse and put some fans and lights and watering systems in there, and away you go – it's so much more complex than that.
"We see the investment community waiting, so a lot of these companies that are almost there can't quite get there because the investors aren't as strong as they used to be."
As a result, not only are domestic opportunities being missed, but also exports.
"There's a massive, unbelievable export opportunity at our hands. Hence, we need to get our supply chain up as soon as possible. If not, we will lose it to other countries," adds Huppert.
"It's one of those once-in-100-years opportunities," he says.
Alongside an imperative to produce more medicinal cannabis domestically and seize global economic opportunities, there is the view amongst many leading experts that collaboration with academia and scientists is critical.
"I personally believe it's our duty as an industry to invest in that research combined with academia, of course, because at the end of the day, it's our company that's going to profit at the end of it," Cantelo says.
"We have to invest in research, and any company that doesn't should reconsider their position."
Professor Jennifer Martin, from the University of Newcastle and the Australia Centre for Cannabinoid Clinical and Research Excellence (ACRE), says in the early days scientists worked on a lot of "basically free" research & development for budding medicinal cannabis companies.
She emphasises academia and scientists can help, but research projects ultimately require funding.
"Apart from a few companies, there generally seemed to be a lack of knowledge and awareness about the regulatory environment; some seemed to just want to get in and make money," she says.
"There are government funding schemes that industry can access if they work with a clinical group or an academic group such as the CRC-P (Cooperative Research Centres Projects) program. We've worked with the Department of Primary Industry and quality cannabis companies before.
"Certainly, quite a large part of the community wanted medical cannabis products for clinical use, but because of this fact it's regulated like any other drug, for example for high blood pressure or an anti-inflammatory drug – regulation via the TGA is to ensure safety and quality, and product reliability."
Martin, a general physician and pharmacologist, also has some concerns about the interplay between medicinal cannabis and opioid problems.
"Through the TGA data, we know there's a huge number of SAS-B prescriptions that are written. It's interesting as the supporters of cannabis availability led a narrative that cannabis availability would reduce our opioid problem," she says.
"I'm not sure that the people that work in this area, like drug and alcohol, addiction and chronic pain doctors, are seeing any less use of drugs – in many cases, it's just another drug that has been added into the many pain meds."
She explains the TGA provided a lower regulatory standard for some cannabidiol products, which are lower risk than THC, but it is important to note that cannabidiol still has side effects and drug interactions.
"The Schedule 3 [over-the-counter] pathway enables more accessibility as it can be sold by a pharmacist without a medical script or consultation, but the products still require standard safety and quality data," she says.
"It's cheaper for the industry too as all the clinical data for standard regulated drugs is not needed. I don't think there are products that have been brought to market down that pathway yet."
Dr Agarwal adds the Schedule 3 legislation was "extremely misunderstood" when it was first introduced.
"There was also a lot of public misinformation; I believe a lot of people turned up to their pharmacies expecting it to be available over the counter," he says.
"In the cold light of day, everyone realised this is just a normal pharmaceutical drug development pathway. You have to put a drug to market and push it through the normal clinical trial pathway to demonstrate the quality, safety and efficacy like you would for any other medicine. I think now people have realised that."
He believes when we see a combination of widespread adoption of medicinal cannabis prescriptions by doctors and the availability of the first Schedule 3 CBD products, there will be a major inflection point for the industry.
"When those two things happen, they will be the two major catalysts for Australian market caps across the board to increase," he says.
"More likely to be in 2024 or 2025 as I don't see anyone in the near term yet."
---
1. Incannex Healthcare (ASX: IHL)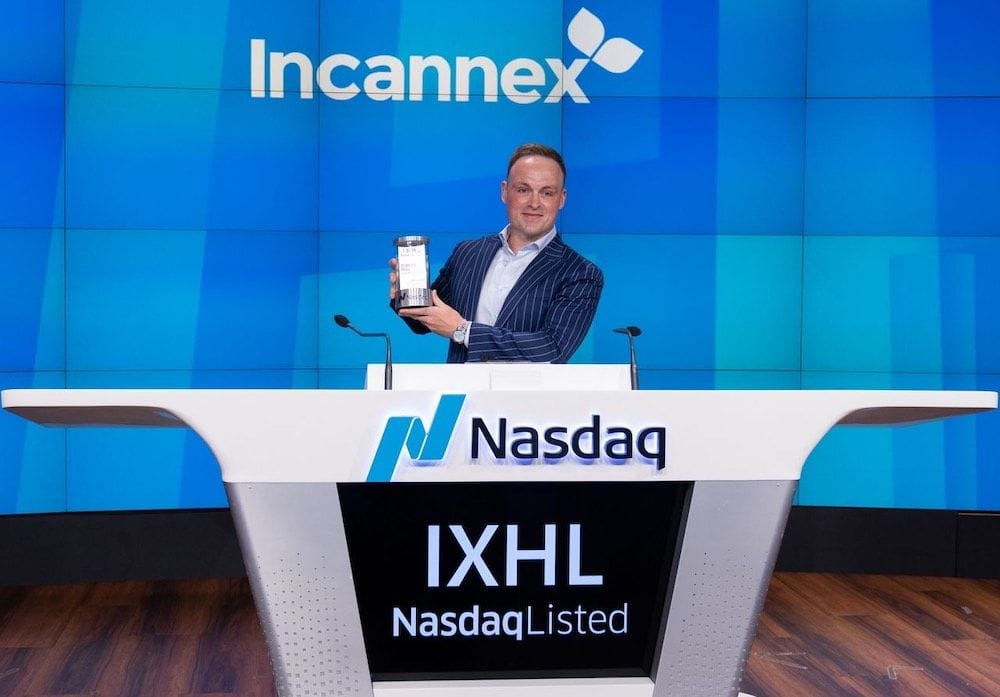 Head office: Melbourne
Listed: 21 November 2016
2021 position: 2
Market Cap: $524m
After its share price hit an all-time high in early 2022, the newly joint-listed medicinal cannabis and psychedelic clinical development company Incannex Healthcare (ASX: IHL) has reached the number one position in the 2022 Australia's Top Cannabis Companies list.
Amidst much celebration in February, CEO Joel Latham and chairman Troy Valentine marked Incannex's long-awaited listing on the Nasdaq by ringing the closing bell at the exchange's MarketSite in Times Square, New York.
Trading under the 'IXHL' ticker, the listing increases Incannex's exposure to the broader US market and was completed without raising any capital in the US.
Shortly after, Incannex announced its most significant acquisition to date in a scrip-for-scrip deal worth around US$93 million ($125 million) to buy APIRx Pharmaceutical USA, LLC.
The deal to take over the biotechnology company, co-founded by medicinal cannabis pioneers Dr George Anastassov and Lekhram Changoer who remain with the merged entity, makes Incannex a leading global holder of intellectual property.
With 22 active clinical and preclinical research and development projects, and a further 23 pending, the acquisition of APIRx delivers a diverse portfolio of promising therapeutic candidates targeted at treating an extensive range of conditions, including pain, dementia, Parkinson's Disease, restless leg syndrome, gastrointestinal diseases, periodontitis, addiction disorders, skin conditions and ophthalmic conditions.
The leadership of Incannex has high hopes for the cannabinoid medicated chewing gum brand CanQuit, which has the potential to disrupt the nicotine chewing gum market worth more than US$5 billion ($7 billion) in sales per annum. Its sister product, CanQuitO, combats opioid addiction in a similar yet novel way.
Suffering from some market volatility, Incannex didn't bank any sales revenue for the first half of 2022, reporting a loss from ordinary activities of $5.2 million – which may have played a part in the significant drop in the share price of the company over the last few months.
The half-yearly loss follows an overall loss of $8.1 million in FY21 when revenue from cannabinoid sales reached almost $1.9 million; a level that is nearly double the loss sustained in 2020.
To help balance the books, Incannex raised $16.1 million through the exercise of options during the December half and a further $23.6 million in the third quarter, leaving the business with a positive cash balance of approximately $40 million.
Incannex remains in the red as it pursues novel drug development programs using a combination of cannabinoid compounds to treat unmet medical conditions, spending millions on research and development in the hope of obtaining at least one IP protected commercial product.
The company's potential lies in several US Food and Drug Administration (FDA) studies to investigate how its proprietary CBD formulation impacts obstructive sleep apnoea, traumatic brain injury (concussion), rheumatoid arthritis, lung inflammation and inflammatory bowel disease.
As the FDA has already approved existing drugs containing the active pharmaceutical ingredients in Incannex's products, past clinical trial results can expedite the registration process. This provides Incannex with the potential to bring new medicines to the market in a shorter amount of time.
Incannex partnered with The Alfred Hospital in Melbourne to conduct a Phase 2b clinical trial into the impact of IHL-42X on obstructive sleep apnoea. The final report is due later in 2022, but the results met Incannex's expectations, with 60 per cent of trial participants experiencing at least a 55 per cent reduction in the Apnoea Hypopnea Index (AHI).
"We are delighted that IHL-42X has demonstrated efficacy and good safety characteristics in our preliminary assessment of data from the proof-of-concept trial," Incannex chief scientific officer, Dr Mark Bleackley, said after the release of the results.
Incannex is currently working with Monash Trauma Group on an "extensive" in vivo study evaluating the protective effect of IHL-216A in sports concussion. IHL-216A combines cannabidiol ('CBD') with a volatile anaesthetic agent (isoflurane). It has been developed by Incannex to be administered soon after head trauma to reduce secondary brain injuries that lead to neurological deficits.
The business is also working with Monash University to develop a novel treatment for severe forms of anxiety disorders using a combination of virtual reality (VR) and psychedelics. The exposure-based approach provided triggering stimuli in a graded and controlled manner known as Exposure and Response Prevention (ERP).
Incannex now holds the exclusive global license over the immersive therapeutic VR environment developed by BrainPark at Monash.
In another highlight, Incannex entered regulatory discussions in 2021 with the FDA regarding drug candidate IHL-675A – a novel cannabinoid combination product for treating inflammatory diseases, including rheumatoid arthritis. As a result of these discussions, there is a regulatory pathway to registration and clinical trials for the drug will take place in South Australia during the fourth quarter of 2022.
---
2. Cronos Australia (ASX: CAU)
Head office: Melbourne
Listed: 7 November 2019
2021 position: N/A
Market Cap: $149m
Born out of a joint venture between a $1.8 billion Canadian group of the same name and Australian private equity firm NewSouthern Capital, Cronos Australia (ASX: CAU) spent its first year as a listed entity on the periphery of this list as medicinal cannabis product roll-outs and the success of its clinics failed to translate to market value.
But time has been kind to Cronos, as has a merger finalised in December with CDA Health, the owner of Burleigh Heads Cannabis and its CanView platform that is tracking at annualised sales of 400,000 units to pharmacy wholesalers and doctors.
CDA also owns Cannabis Doctors Australia which operates a network of clinics in Southeast Queensland and New Zealand, aligning well with Cronos majority-owned subsidiary Cannadoc and its clinics that pivoted from face-to-face consultations to a 95 per cent telehealth model during the pandemic.
It is a consolidation that combines both companies' customer funnels both online and offline, in tandem with Cronos' rapidly-growing suite of products that were originally centred around the Canadian co-founder's Peace Naturals range of CBD oils but have spread out to several in-house lines, including Adaya for the Australian market and Japan-oriented CBD based topical gels.
The merger came at a price for Canada's Cronos Group Inc and NewSouthern in terms of ownership though, with both having their shares diluted substantially through the deal that gave CDA a 73.7 per cent share in the merged group.
Some of Australia's largest cannabis companies are not on the ASX, but this was a case of a private group – and one that is intricately tied to many major names in the industry, with a subsidiary Cannabis Doctors that previously turned to crowdfunding to raise capital for example – becoming part of the broader publicly-listed cohort.
The fusion of the two companies, as well as positive investor sentiment with the share price more than doubling, has lifted Cronos Australia's market capitalisation by around $136 million since the merger was announced.
NewSouthern Capital's Rodney Cocks has remained as CEO of Cronos Australia post-merger, but the former chairman who helped lead the group through the merger, Shane Tanner, stepped aside in April.
This followed major changes to the board in December when four directors resigned to make way for CDA nominees Guy Headley, Dr Benjamin Jansen, Dr Marcia Walker (currently interim chairperson), and Kurt Schmidt who left after four months.
Headley and Jansen are both co-founders of CDA, alongside Dr Matua Jansen and Jessemine Jansen, who became chief operating officer of Cronos Australia in late 2021.
"The merger with CDA Health is a game changer for Cronos Australia and its shareholders," Cocks said in September.
"Moving forward as an executive team we are fully aligned in the bold vision for the company as we scale existing operations and move into new markets and exploit strategic opportunities."
As per FY21 figures, Cronos Australia had $12.7 million in assets compared to $8.7 million for CDA, although the latter had positive earnings of $2.2 million versus Cronos' negative figure of $3.9 million.
At that level the combined entity would still be in the red, but statements made by Cocks in April for the March quarter imply fortunes have continued to improve post-merger.
"As the only profitable pure-play medicinal cannabis company listed on the ASX, we have achieved another record quarter with $18 million in cash receipts and year-to-date positive operating cashflows of $10.5 million which is underpinned by the successful merger and integration with CDA Health and the hard work of our exceptional team," he said at the time.
In March alone, the company's Adaya range of medicinal cannabis notched sales of $561,279, implying an annualised run rate of $6.5 million, representing solid growth since the brand's debut in mid-2020.
In addition, Cronos reports continued progress on CBD product development with joint venture partner A&S Branding, established by two founders of the successful skincare brand Sukin (now owned by ASX-listed BWX), Alison Goodger and Simon O'Connor.
---
3. Ecofibre (ASX: EOF)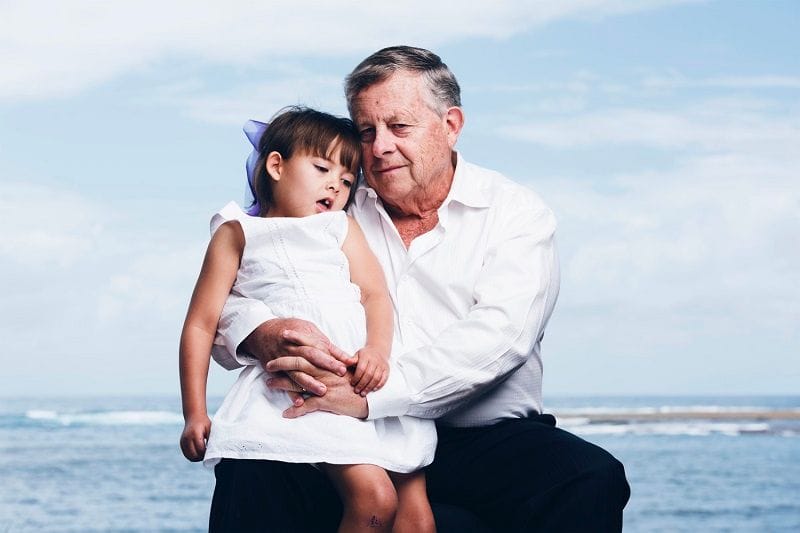 Head office: Sydney
Listed: 29 March 2019
2021 position: 1
Market Cap: $131m
Annual readers of this list may be left feeling a little dazed and confused as the reigning top company on the Cannabis List, Ecofibre (ASX: EOF), relinquishes its title after losing more than $100 million in value over the past 12 months.
Founded in 2009 as a small hemp seed business selling animal bedding and garden mulch, Ecofibre's market cap has fallen significantly since being valued at $1 billion after its 2019 initial public offering (IPO).
Chairman and rich lister Barry Lambert described the 2021 revenue and profit performance as "disappointing", with the business failing to recover as expected from a disappointing 2020 - a year beset by COVID and civil unrest issues in the US, where its medicinal cannabis is sold.
Located in Georgetown, Kentucky, Ecofibre subsidiary Ananda Health sells its CBD tinctures, softgels, topicals, formulas and fruit chews through US practitioner and pharmacy channels, utilising the plant's flower to provide medicinal and health care for both humans and pets.
Ecofibre's largest division by revenue competes for a foothold in the significant market segments of sleep (worth $67.4 billion), anxiety ($19.8 billion), women's health ($9.4 billion) and pain ($52 billion) with its hemp-derived CBD products and CBD-based beauty range.
However, the former cash cow suffered a substantial drop in revenue of 70 per cent to $14.3 million during FY21, swinging its bottom line from a $13.2 million profit the previous year to $7 million in the red.
Managing director Eric Wang attributed the loss to limited foot traffic in stores, vaccine roll-out priorities and increased e-commerce and chain pharmacy competition. The situation was exacerbated by excess inventory in the system and pricing pressures.
Wang believes Ananda Health is well placed to take advantage of the insecurity in the industry as one of the few long-term brands, especially with almost 50 per cent of CBD brands in the US going out of business in the past two years.
Following the decision by the Australian Therapeutic Goods Administrator (TGA) to open the door for Schedule 3 (S3) medicinal cannabis products to be made available over-the-counter in 2021, Ecofibre is now turning its attention to exporting its US pharmacy capabilities to Australia, a market which according to Freshleaf Analytics was forecast to record $230 million in sales by the end of 2021.
This will no doubt please Lambert, who has previously spoken about 'rocking the boat' with Australia's 'lazy' politicians when it comes to legalising medicinal cannabis. The Countplus founder became involved with Ecofibre in the first place through his motivation to help treat his granddaughter's epileptic condition.
Partnering with Southern Cross University, once its phase III CBD clinical study into sleep is complete, Ananda Health will apply for the 12-month TGA S3 registration.
Ananda Food is the most recognisable division to Aussies, with products including seeds, protein powders, flower, seed oil, equine feed and animal products deriving from its base in Northern Tasmania, available at Woolworths (ASX: WOW), under the chain's Macro brand, as well as in select IGA stores and Coles (ASX: COL).
With the business looking to acquire a bigger slice of the industry, it acquired Coles supplier Soul Seeds' health products for around $300,000 in early 2022.
Revenue from the Ananda Food division almost doubled during FY21, helped by selling its products into the US market for the first time. However, Ananda Foods still only accounts for less than 10 per cent of the overall revenue of Ecofibre.
US-based division Hemp Black, considered by Wang to be 'the future', utilises the stalk and flower of the plant to make sustainable industrial products like bio-based composites, inks, coatings and performance textiles.
After acquiring US-based TexInnovate in August 2020 for US$42 million (AUD$59 million), the fully integrated division is growing its foothold in the highly-attractive bio-based composites market, demonstrated by the increase in revenue of $9.5 million during FY21 to $11.9 million.
As the world moves toward sustainable plant-based fibres, Ecofibre's eco6 patents open opportunities as a direct replacement for carbon black as an ingredient in the plastics, inks and coatings segments.
In other positive developments for the business, its research collaboration with the University of Newcastle on endometriosis and gynaecological cancers delivered positive results, leading to four patent filings with the United States Patent and Trademark Office.
"We are pleased to report continued growth in our Hemp Black and Ananda Food businesses with the highest quarterly revenues for Hemp Black since its inception," Ecofibre CEO Eric Wang said after releasing the third-quarter results in April.
"The US recovery for Ananda Health continues as pandemic-related challenges have now subsided. Going forward, I do not expect any of the headwinds we experienced over the past two years, and we are seeing Independent Pharmacies refocus on CBD as they return to pre-COVID operating conditions," he added.
---
4. Cann Group (ASX: CAN)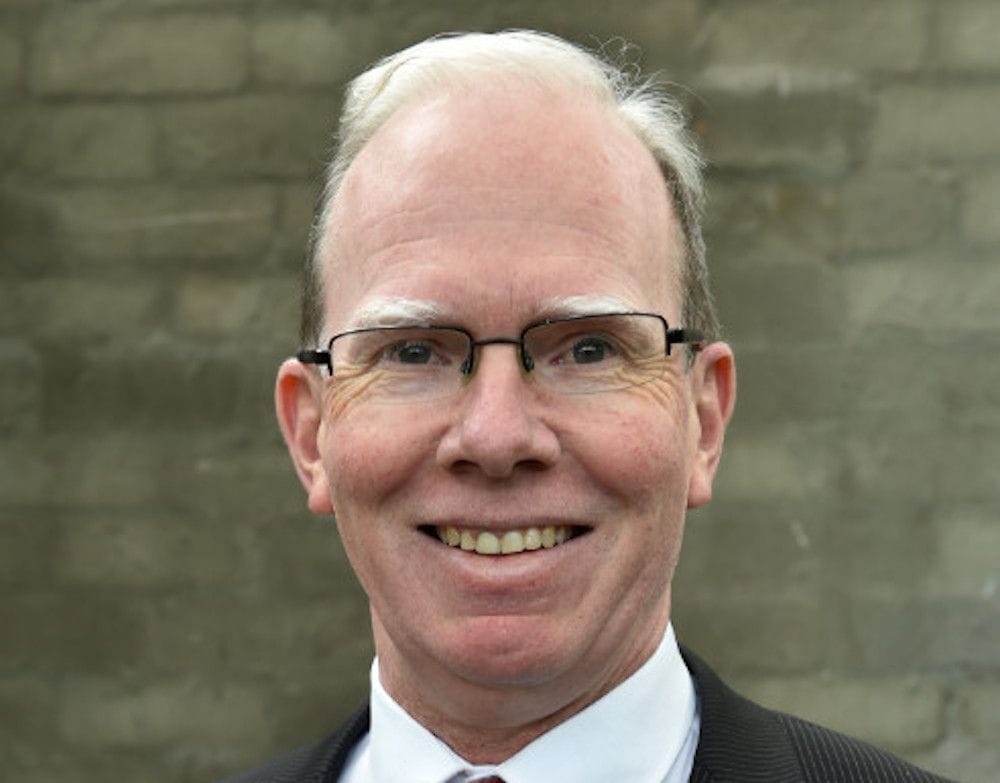 Head office: Melbourne
Listed: 4 May 2017
2021 position: 5
Market Cap: $110m
Cann Group (ASX: CAN) has improved its position in the Cannabis Top 20 list for 2022, but only after its shares reversed a year-long downtrend to spike higher in April.
The turnaround was spurred by news of a potential agreement with UK-based pharmaceutical giant GlaxoSmithKline (GSK) that could lead to the commercialisation of Cann's Satipharm CBD capsules for over-the-counter distribution in Australia and possibly international markets.
GSK is undertaking an exclusive evaluation of the distribution and marketing of the capsules. Interest in the product has been strong with Cann revealing it had fielded inquiries from a number of parties about commercialisation prior to securing GSK as its preferred partner.
Cann Group acquired the Europe-based Satipharm business from Canada's Harvest One Cannabis Inc early last year, gaining access to its exclusively licensed Gelpell capsules that are said to improve the efficacy of ingesting cannabinoids.
Prior to the announcement, Cann Group shares were in a steady decline for over a year. Even the successful commissioning of the company's Mildura cannabinoid medicine production facility earlier this year failed to stabilise the shares.
Cann Group is now manufacturing Satipharm CBD capsules at the Mildura facility.
The market potential of the range was given a shot in the arm in April when the UK Food Standards Agency included the capsules in the list of approved CBD products permitted to be sold in the UK. That gives Cann Group an opportunity to drive sales growth in the UK, where the company says key retailers have been waiting to sell these products since 2019.
Meanwhile, Cann Group also expects to harvest its first crop from Mildura in June after propagating about 4,000 cuttings at its southern cultivation centre before transferring them to the new facility.
The first stage of the Mildura facility has the capacity to deliver 12,500kg of dry flower, with future expansion set to boost this to 50,000kg, which will make it the largest production facility of its kind in Australia.
Cann Group says demand for dried flowers remains high and the company has increased production of its high-THC cultivars to capitalise on the growing market.
Growth in the company's Australian operations led to a 193 per cent increase in revenue to $3.17 million in the first half of FY22, helping Cann Group narrow its interim loss by 11.9 per cent to $8.28 million. Sales were supported by growth in the group's B2B strategy which has led to Cann Group securing new supply agreements.
Cann delivered 15,918 oil bottles in the first half of FY22, up from 2,856 oil bottles the previous corresponding period. It is expecting to deliver about 40,000 oil bottles and around 300kg of dried flower products in the current half.
---
5. Little Green Pharma (ASX: LGP)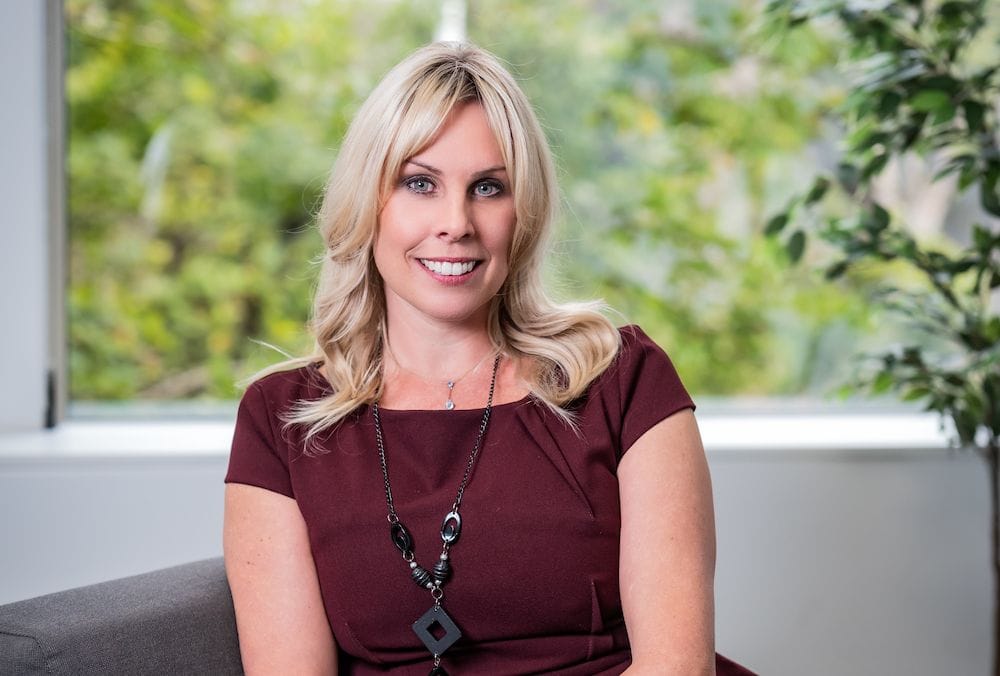 Head office: Perth
Listed: 20 February 2020
2021 position: 4
Market Cap: $90m
As the first company in Australia to grow medicinal cannabis for domestic use, founder-led Little Green Pharma (ASX: LGP) more than doubled its number of new domestic patients to 10,600 in FY21 while simultaneously bulking up its presence in Europe.
LGP was also one of the first exporters of medicinal cannabis from Australian shores, but local demand has been so strong the company has also brought in imports from its own facility in Denmark.
In mid-2021 the business acquired one of Europe's largest medicinal cannabis cultivation and manufacturing facilities in Denmark for roughly $21 million from Canopy Growth, in a deal partly backed by Gina Rinehart's Hancock Prospecting, resulting in imports of cannabis flower within months.
"The import of this first shipment so quickly following the acquisition is a milestone achievement by our new Denmark team," LGP founder and CEO Fleta Solomon said in September.
"To be able to meet all the regulatory requirements to supply and import product within this timeframe is a significant achievement and consistent with our reputation as a leading global medicinal cannabis business.
"Flower medicines are becoming increasingly popular with Australian doctors in prescribing to patients for quick onset of effects, mainly for breakthrough pain or to assist with sleep, and with access to this Denmark-grown product we are able to provide a new supply chain of high-quality, medicinal cannabis flower in an under-supplied market."
Expenditures on new medicinal cannabis strains in the Danish facility played a key factor in the business reporting losses of $8.5 million for the December half, despite doubling its sales revenue, although LGP maintained a healthy $25 million cash balance.
This capacity added to the group's existing manufacturing capabilities in Western Australia, where in August 2021 it completed a $5.9 million acquisition of properties underlying its cultivation and manufacturing facilities in the state, as well as two adjoining properties.
A month later the company then announced an expansion into psychedelics when the WA Government granted it a Schedule 9 licence to supply psilocybin. Earlier this year however, a decision was made to demerge the division into a separate unlisted entity, Reset Mind Sciences.
In a very productive early 2022, the medicinal cannabis business added heavily to its existing distribution agreements in France, Denmark, and Poland in January, as well as signing distribution deals in Germany and Greece for LGP-branded oil medicines, in addition to cannabis flower for the latter.
"While only a month in, 2022 has also seen LGP already pushing the boundaries in our European expansion ambitions, with exclusive multi-year agreements with distributors in Germany and Greece powered by our Australian and Danish facilities," Solomon said in a 2022 outlook statement published in February.
"These agreements, with PharmaServe Hellas in Greece and AMP in Germany, will help secure the distribution of LGP branded medicines in the EU's most established medicinal cannabis market, Germany, as well as in a potentially significant emerging market in Greece.
"Elsewhere in Europe, LGP has been awarded a Government tender for medicinal cannabis flower from its Danish Facility into Italy. Italian Government tenders the sole route into [the] Italian flower market, with tender quality standards some of the highest globally and LGP was one of only two suppliers to bid for tender," she said, adding LGP also had an early mover advantage in Poland where it was only the third supplier to submit an application.
In April 2022, LPG then agreed to its largest off-take agreement to date, signing a three-year sales agreement with long-standing foundation distribution partner Demecan. The deal with the German-based pharmaceutical company represents an annual revenue opportunity of approximately $9 million.
"As many in the industry will know, the transition from pioneering start-up to industry leader is never a straightforward journey, but LGP has and will continue to consistently smash the goals that drive the expansion and market share of our products," Solomon said.
In May, LPG bagged a brace in Germany after it chose Four 20 Pharma to be its exclusive distribution partner for its Danish-produced 25 per cent THC strain, in a deal worth $7.5 million over 30 months.
---
6. Botanix Pharmaceuticals (ASX: BOT)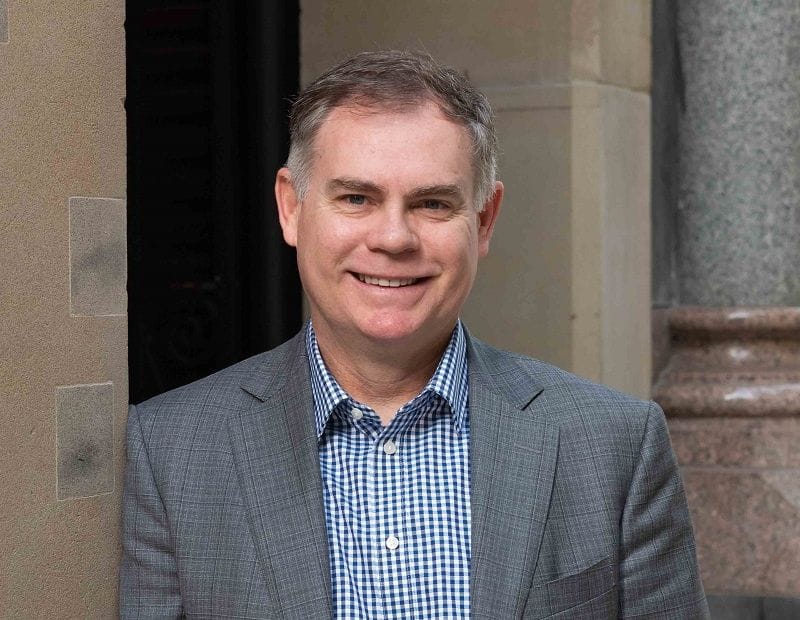 Head office: Perth
Listed: 15 July 2016
2021 position: 8
Market Cap: $80m
Perth-based Botanix Pharmaceuticals (ASX: BOT) was founded to address common skin conditions, with the company now working towards commercialising dermatological applications for cannabinoid products that use synthetic CBD.
The focus on synthetic cannabinoids is due to their combined antimicrobial and anti-inflammatory benefits. After many years of research and maturing trials of some key products, Botanix executive director Matt Callahan sees the company now positioned for the next stage of growth.
A relatively steady share price with this time last year reflects the patience shown by shareholders for the company's plans to bring to the market its products to treat moderate atopic dermatitis, rosacea and plaque psoriasis.
Botanix this year was granted a new Qualified Infectious Disease Product designation by the US Food and Drug Administration (FDA) for its investigational antibacterial product, BTX 1801, which treats golden staph. This gives the product an additional five years of FDA exclusivity and makes it eligible for 'fast-track status' and 'priority FDA review'.
The company's original product, BTX 1503 which was developed as a topical gel for treating serious acne conditions, is edging closer to commercialisation after a meeting with the FDA confirmed a drug development plan for the Phase 3 program to support registration.
More recently, Botanix has taken a big step to generating its first revenue through the acquisition from the NASDAQ-listed Brickell Biotech Inc. of Sofpironium Bromide gel 15%. This novel dermatology asset is the first and only new chemical entity developed to treat primary axillary hyperhidrosis, a condition that causes excessive underarm sweating. The market in the US alone for this condition is expected to be worth US$2.8 billion ($4 billion) by 2030.
The acquisition is among a number of opportunities that Callahan revealed earlier this year were being explored by Botanix to transform the company from the research and development phase to becoming a commercial entity.
Botanix says it is well advanced in preparing Sofpironium Bromide for FDA approval in the second half of this year following successful clinical studies conducted at the end of last year. Callahan says the company is 'very FDA focused' as the US represents more than 80 per cent of the total value of pharmaceuticals globally.
Botanix also continues to explore treatments for atopic dermatitis in dogs, following a pilot study undertaken last year. The company has launched a proof-of-concept study which it hopes to complete this quarter.
---
7. Emyria (ASX: EMD)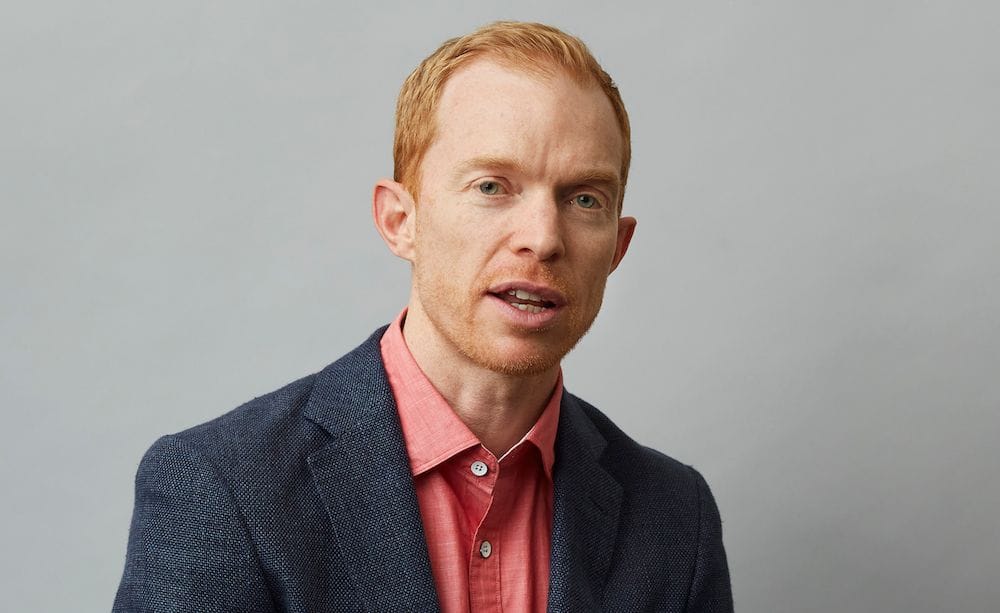 Head office: Perth
Listed: 12 February 2020
2021 position: 13
Market Cap: $73m
By accessing an extensive set of real-world data (RWD), Andrew 'Twiggy' Forrest-backed Emyria (ASX: EMD) is aiming to develop 'ultra-pure' synthetic CBD-based products to improve the lives of those suffering from conditions as diverse as mental health issues to irritable bowel syndrome (IBS).
With more than 6,000 patient data sets at its fingertips, accessible thanks to its medical services subsidiary Emerald Clinics, Emyria is currently working on developing and eventually selling four different cannabinoid-based medicines, with high bioavailability the name of the game – that being increased absorption of the drug when taken orally.
This three-pronged, data-driven business model which combines research, manufacture and treatment has blown Emyria up into a top ten spot in this list for the first time, one year on from its debut at number 13.
Emyria, which landed on the ASX under the name of its alternative treatments provider Emerald Clinics in February 2020, now operates in five different jurisdictions, and is in the midst of researching four different ultra-pure CBD medicines as well as MDMA-based treatments.
The first, an over-the-counter drug called EMD-RX5, was developed in partnership with North American manufacturer Altasciences and is targeting the treatment of multiple conditions including psychological distress, formulated using ultra-pure CBD with no detectable THC – the psychoactive component of cannabis.
Recently, the company announced results of a Phase 1 pharmacokinetic (PK) crossover study with a comparable TGA and FDA-registered CBD medicine that treats seizures called Epidyolex.
Emyria says the results demonstrate equivalent bioavailability and less variability than Epidyolex, and twice the bioavailability comparted to other plant-derived CBD products.
"These results confirm EMD-RX5's suitability as a multi-indication treatment of chronic conditions and support Emyria's initial over-the-counter drug registration program targeting the symptoms of psychological distress," said Emyria managing director Dr Michael Winlo, who is the former CEO of Linear Clinical Research and previously worked for Silicon Valley-based software firm Palantir.
The second in-development product, EMD-004, is targeting the treatment of psychological distress, while a third, EMD-004, hopes to alleviate the symptoms of IBS.
A fourth drug called EMD-RX7 – also a CBD capsule – is still in the planning stages of its clinical development program and will likely be used to treat conditions requiring higher CBD dosages.
With this raft of research underway, Emyria received the backing of Australian mining magnate Twiggy Forrest whose private investment vehicle Tattarang made a $5 million investment in the company in November last year.
Emyria used those funds to bolster its cannabinoid registration programs with regulators and build up its reserve of cash which as of 31 December 2021 sat at $8.7 million.
"Emyria's investment in industry-leading data collection at the front-line of care will allow it to innovate faster and help bring new treatments to those who need them, faster and more cost effectively," Tattarang CIO John Hartman said at the time.
While Emyria's sales revenue rose by nearly $1 million to hit $1.9 million in FY21, the company saw operating sales dip by 32 per cent in the latest half year to $0.8 million – with the decrease attributed to EMD focusing more on drug development than sales.
Forrest isn't the only billionaire Emyria has become close to this year; the company was selected to join Peter Thiel's Palantir Foundry Builders Program in October 2021, giving the Perth-based entity access to the tech giant's highly secure data integration and analysis software.
Under the program, Emyria has access to the full Palantir Foundry stack, greatly enhancing its data infrastructure, security, integration and analysis capabilities under a markedly reduced subscription model.
In terms of major shareholders backing the company's ambitions, Emyria boasts the founder of Zelira Therapeutics (ASX: ZLD) Stewart Washer as its top shareholder who holds about a quarter of the company's total shares valued at about $13 million.
Mercator Shipwrights, Craig Darby and Mal Washer Nominees round out the company's top four substantial shareholders.
A bulk of Emyria's big plays lately however have been in the world of MDMA research.
The company partnered with UWA in August 2021 to develop a drug discovery pipeline of psychedelic therapies. As part of the partnership, EMD gained access to the rights of a library of more than 100 MDMA-like compounds (or 'analogues') from the University, designed to engage different neurological targets and potentially treat patients suffering from post-traumatic stress disorder (PTSD) and Parkinson's disease.
That partnership has been going well from Emyria, which sent the analogues for analysis to pharmaceutical products testing body Eurofins. After an initial batch of approximately 100 analogues received good reviews from the body, EMD sent a further 17 - 16 of which also received positive results.
"We are now planning pivotal preclinical studies to help identify which of these compounds may have the potency of common MDMA but with enhances safety and shorter acting times and half-lives," Dr Winlo said in May this year.
"We anticipate this screening program will help identify compounds with the potential to become registered treatments for other neuropsychiatric conditions."
---
8. Creso Pharma (ASX: CPH)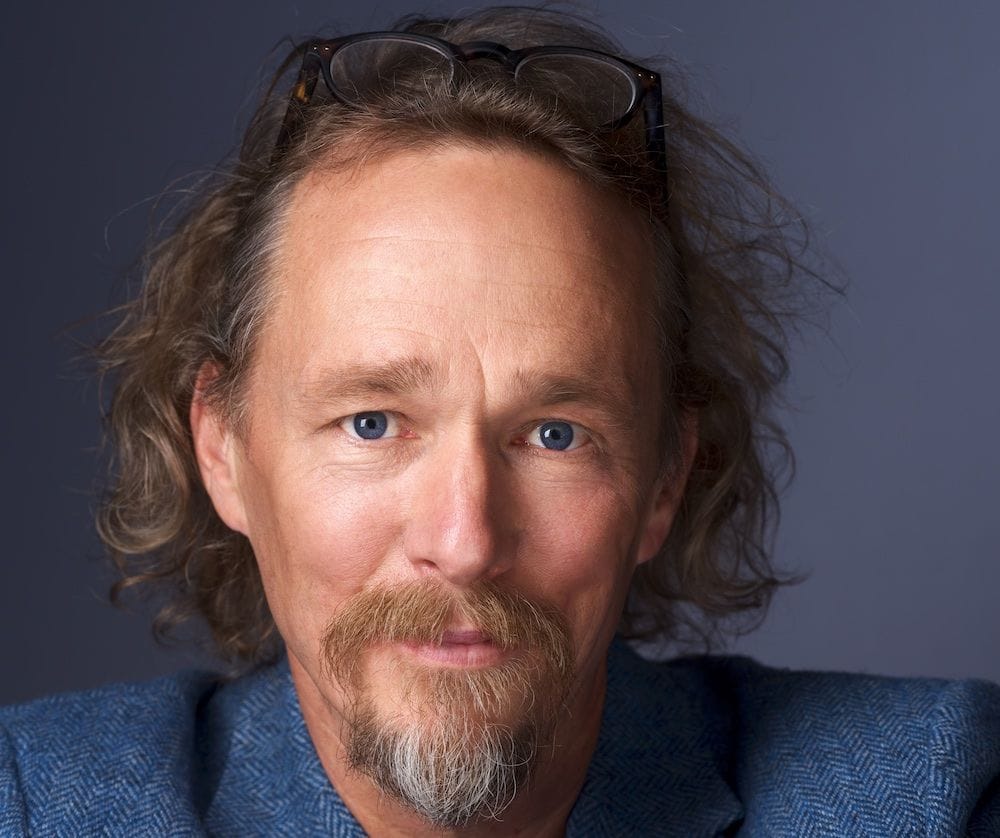 Head office: Perth
Listed: 20 October 2016
2021 position: 3
Market Cap: $71m
For medicinal cannabis and psychedelics company Creso Pharma (ASX: CPH), scaling via acquisitions is its preferred strain for growth.
In fact, the number of subsidiaries sitting under the Creso umbrella doubled over the past 12 months to four. With the proposed acquisition of CBD health and skincare company Sierra Sage Herbs underway, it will soon have its roots firmly planted in multiple international markets and categories.
Though the company specialises in medicinal cannabis via its flagship brand CannaQIX, the recent purchase of a research firm has seen it push into the psychedelics space.
This side-step was meant to come about via the merger with Canada's Red Light Holland - a deal that would have doubled the value of the Australian company and created a global psychedelics and cannabis company called The HighBrid Lab. But this plan was ditched in August last year, with Creso instead proposing it would pursue a NASDAQ dual listing to capture favourable incoming US regulatory changes.
"Creso Pharma's board and management believe that pending regulatory changes in the North American psychedelic and recreational cannabis sectors will provide ample opportunities in the near term for Creso Pharma and remaining listed on the ASX will be in the best interests of its shareholders," the company said at the time.
Nevertheless the firm did not give up on its ambitions to play in the psychedelic playground, completing the acquisition of Canadian company Halucenex Life Sciences last July instead.
That subsidiary has since gone on to pen a research agreement with Canada's Acadia University to develop gel capsules containing psilocybin and CBD ingredients as a vehicle for drug delivery.
Though based in Australia, Creso's ambitions are focused on the booming US market - most recently demonstrated by its acquisition of Canadian life sciences company ImpACTIVE, which owns a CBD-based product portfolio of drugs that deliver anti-inflammatory relief to professional and amateur athletes suffering from muscle and joint pain.
In addition, a proposed takeover of US-based Sierra Sage Herbs would give Creso a stronger foothold in North America. Based in Colorado, Sierra Sage owns a suite of plant-based and CBD health and skincare products under the Green Goo, Southern Butter and goodgoo brands.
Recently, the company announced it had signed an agreement with one of Australia's leading tattoo aftercare products companies Dr Pickles. Under that deal, Dr Pickles will introduce Sierra Sage Herbs products to the Australian market, giving Creso access to the skincare company's distribution footprint which includes Woolworths stores nationally, pharmacies, barber shops, more than 800 tattoo studios and 20,000 online customers.
If the acquisition is completed, Sierra Sage Herbs will take Creso's growing portfolio of subsidiaries to six, with Canadian medicinal cannabis brand Mernova and European nutraceutical division Creso Switzerland rounding out the lot.
Combined with a recent $5 million raise, Creso says it is well placed to bloom in the North American market which it expects to grow in value to $12 billion by 2026.
While acquisitions are shaping the company's future, it wasn't all green for Creso this year, with chairman and co-founder Adam Blumenthal forced to step down in November after it was revealed Australia's corporate watchdog was looking into "suspected contraventions" by the cannabis company, likely connected to an investigation into stockbroker EverBlu Capital.
The offices of EverBlu were raided by Federal Police last year as part of an Australian Securities and Investments Commission (ASIC) investigation. Blumenthal was also the chair of EverBlu.
Legal dramas aside, Creso doubled down on the Swiss consumer sport market and launched a new e-commerce site for cannaDOL's 'Born to Move' range in September 2021, which is comprised of an ingestible booster for use before activity and a topical gel for pain.
The company is also looking to develop a new hemp-based lozenge, tapping into the properties of cannabidiolic acid (CBD-A) to tackle the COVID pandemic. Creso hopes the product, currently in development, will be able to stop the COVID-19 virus' spike protein from binding to and infecting a cell.
These latest developments will undoubtedly contribute to Creso's revenue base, which rose by 154 per cent to $6.22 million in FY21.
The company remains loss-making, but reported a 6.3 per cent improvement to its loss of $30 million in the last financial year. This took Creso's accumulated losses to $94.8 million by the end of 2021.
---
9. MGC Pharmaceuticals (ASX: MXC)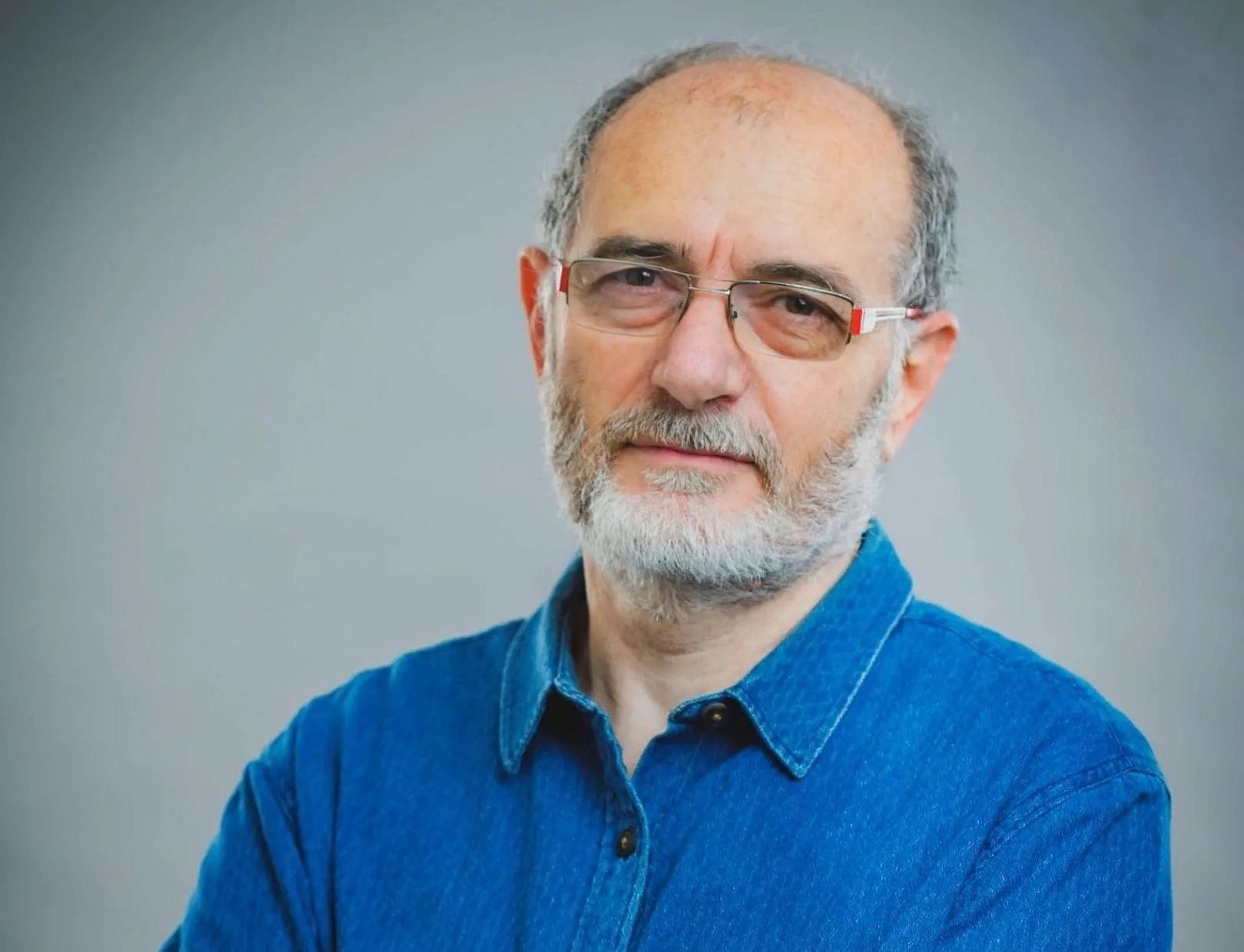 Head office: Perth
Listed: 19 February 2016
2021 position: 7
Market Cap: $57m
MGC Pharmaceuticals (ASX: MXC) is a European-based company that is making inroads in Australia where it generates the bulk of its sales revenue from the company's phytocannabinoid portfolio.
MGC Pharma develops and markets medicines using compounds derived from cannabis and other plant-based sources, and during the pandemic it ventured into developing a treatment for COVID-19 symptoms with the launch of ArtemiC, a food supplement that is distributed by Swiss PharmaCan.
While ArtemiC represented 45 per cent of the company's $2.56 million in group sales in the first half of FY22, MGC Pharma reported no material sales of this product in the March quarter. However, with sales of $625,000 in the quarter mostly attributed to the phytocannabinoid portfolio, the result reflects growth in the company's distribution network for its broader portfolio of CBD-based medicines for pharmaceutical use.
In April, MGC Pharma secured a supply and distribution agreement with international pharmaceuticals company Sciensus Rare to sell the company's CannEpil and CogniCann products in Europe and the UK. The products are respectively used to treat drug-resistant epilepsy and dementia, and Alzheimer's disease. CogniCann is still undergoing a Phase II clinical trial at the University of Notre Dame in Perth to evaluate the potential behavioural benefits it provides patients suffering from these ailments.
CEO and co-founder Roby Zomer has described the agreement with Sciensus Rare as an important step to building the company's distribution networks in western Europe. The company sees its new European partnerships further contributing to growth of its phytocannabinoid revenue stream.
MGC Pharma is preparing for expected increased demand in Europe with the establishment of a new manufacturing facility in Malta. The company reports that the fitout continues at the facility after it took possession of it in November last year.
MGC Pharma is preparing the facility for EU Good Manufacturing Practice certification later this year. The plant is being supported by the Malta government through a 3.1 million euro ($4.6 million) grant and it is expected to have capacity to produce over 20,000 units in liquid form per day, which is double the quantity originally planned.
MGC Pharma is also pushing into the US through a sales and distribution agreement with private company AMC Holdings Inc. The partnership includes AMC facilitating clinical trials for MGC Pharma's products in the US.
In the US, the company is working with the University of Florida to conduct clinical trials for CimetrA, a treatment with multiple therapeutic applications, especially viral respiratory diseases such as influenza and COVID-19.
---
10. Rhinomed (ASX: RNO)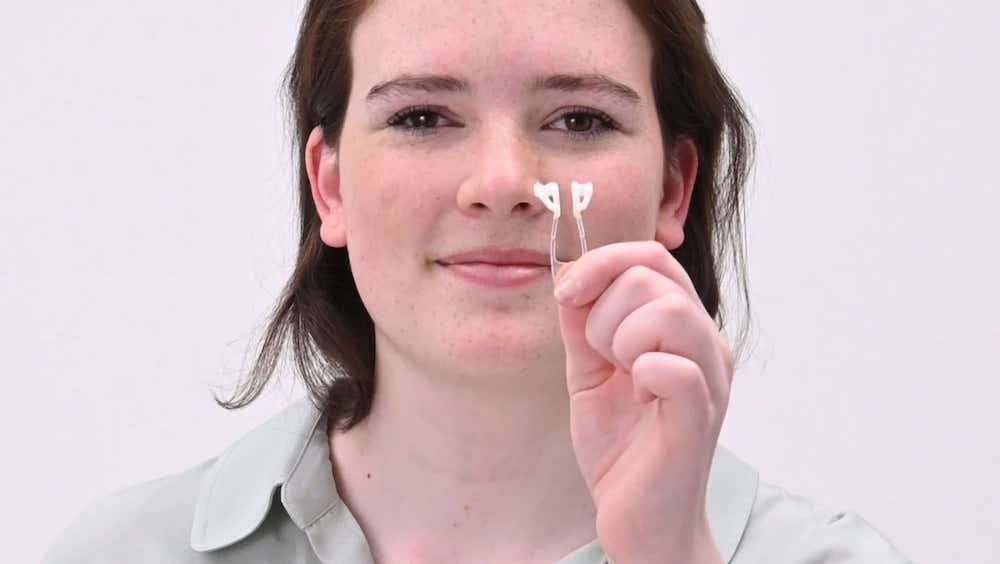 Head office: Melbourne
Listed: 27 October 2016
2021 position: 16
Market Cap: $50m
Early on during the COVID pandemic, Rhinomed (ASX: RNO) decided to divert its full attention to accelerating the commercialisation of its nasal swab technology, leaving its medicinal cannabis program effectively on hold.
The Melbourne-based business determined that its resources were better deployed by modifying its existing nasal technology to develop COVID-19 virus detection kits to help meet the insatiable global demand.
The change in focus led to the creation of a new airway technology Rhinoswab, a highly accurate wearable nasal swab that the business says makes nasal sampling easier and more comfortable for users.
The technology has also been adapted to create the world's first rapid antigen test kit designed specifically for children. Known as Rhinoswab Junior, the swabs feature novel adaptions that Rhinomed maintains reduce the fear, anxiety, and trauma associated with using the existing standard of care nasal swabs.
In what is likely to be a significant cash cow for the nasal airway specialist, the technology is now registered as a Class 1 device in Europe (CE Mark), in the United States with the US Food and Drug Administration (FDA), and in Australia with the Therapeutic Goods Administration (TGA).
Having already received orders from the New South Wales and Victorian Governments, Rhinomed signed a supply agreement with Canadian-based manufacturer BTNX Inc in April to deliver 22.5 million orders over 24 months from July 2022.
The sales pipeline now exceeds USD$120 million ($170 million), with Rhinomed looking to significantly expand its current production capacity to more than 100 million per year to meet demand.
Developing COVID nasal swabs didn't require much of a pivot for Rhinomed, which has been producing its respiratory technology to improve how people breathe, sleep, maintain their health and take medication since it was founded in 2013.
With a foot in the global sport and exercise, sleep, wellness and drug delivery markets, Rhinomed's four nasal products, Turbine (sport), Mute (snoring), Pronto Sleep (sleep) and Pronto Clear (decongestant), each address a specific market.
The patented nasal technology leverages the physiology of the nose to optimise breathing. After a difficult 2021 for its consumer health division, it has recorded strong growth in 2022, helped by online sales, which are now available through Amazon.
The Pronto Sleep nasal dilator, which delivers essential oils to help people with sleeping difficulties and anxiety, is the only product linked to medicinal cannabis. For several years, the business has been developing a spray to help people with obstructive sleep apnea.
In 2018, Rhinomed signed a 12-year licensing agreement with US-based Columbia Care LLC to use its nasal platform to deliver a range of medical cannabis and cannabinoid compounds in the US market.
The drug delivery program was temporarily halted in 2020 due to the impact of COVID. However, the agreement is in some jeopardy after Columbia Care recently accepted a circa US$2 billion takeover offer from US-based Cresco Labs, although Rhinomed CEO Michael Johnson is adamant the proposition is still attractive to the business.
"Rhinomed has an ongoing focus on the delivery of medical cannabis using its proprietary nasal technology," said Johnson, who admitted the business will need to review the impact of the sale of Columbia Care on its US program.
"The company anticipates that the medical cannabis program will recommence in the FY23 financial year," he added.
Despite its market capitalisation doubling over the past 12 months, the business has yet to turn a profit and recorded sizeable expenses of over $7 million during 1H22, including marketing expenses of more than $2 million.
---
11. Neurotech International (ASX: NTI)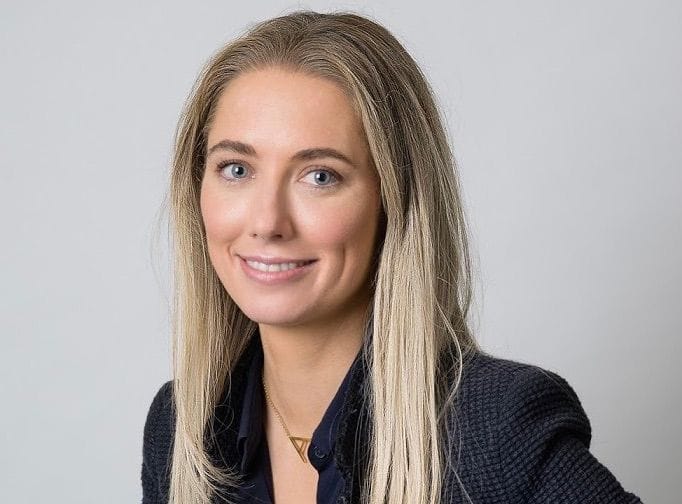 Head office: Perth
Listed: 4 November 2016
2021 position: 15
Market Cap: $39m
Neurotech International (ASX: NTI), a company researching the use of cannabis to treat neurological conditions such as autism, multiple sclerosis and epilepsy, finally announced a new CEO earlier this year following the departure of Peter Griffiths in 2020.
Dr Alexandra Andrews, the former director of operations at NeuroScientific Biopharmaceuticals (ASX: NSB), brings to the company experience in corporate development, product development and commercialisation, and clinical trials. While NeuroScientific is also developing developing treatments for neurological disorders, it is focusing on novel peptide-based pharmaceutical products.
The appointment of Andrews comes as Neurotech progresses development of the world's first full-spectrum medicinal cannabis product, NTI164, for children with autism.
The company is conducting a landmark study in paediatric Autism Spectrum Disorder (ASD) for NTI164 in collaboration with with Monash Children's Hospital Department of Neurology. Rather than using the CBD isolate alone, NTI164 combines a number of 'minor' cannabinoids to create an 'entourage effect' that is shown to be more potent.
Preliminary analysis in the Monash Children's Hospital study has revealed positive improvement in behavioural parameters among ASD patients. The results have been significant enough that parents and caretakers of the children participating in the study have asked that the study protocol be modified to accommodate ongoing treatment, rather than undergoing a wash-out period where NTI164 doses are phased out at the end of the study.
Improvements among study participants were evident in irritability, social interaction, mood and communication. Neurotech says the improvements were 'unique to each trial participant given the complexities of how ASD affects children'.
Andrews says the combination of cannabinoids has a powerful effect on inflammatory pathways, suppressing cytokine activity and working via different pathways to CBD in regulating these complex processes.
"The fact that we have identified three active pathways which are involved in cell health, cell survival and cell maintenance is unique," she says.
If approved, Neurotech's NTI164 will compete with the dominant treatment for ASD, Risperidone, which is the only drug approved by the US Food and Drug Administration and Australia's Therapeutic Goods Administration. The side effects of Risperidone include dizziness, fatigue, nausea and muscle spasms.
"ASD is a very prevalent disorder (affecting one in 44 children) with little to no medical treatment options," says Andrews. "Therefore, to be able to provide a naturally derived safe and efficacious product will demand market and clinical attention globally."
The worldwide ASD market is worth $2.3 billion and is expected to grow to $5.5 billion by 2028.
However, there's still some way to go for Neurotech in this area with the Phase II and III study likely to be completed in the second quarter of next year. Depending on the outcome of the study, Neurotech plans to lodge an FDA submission in the third quarter of next calendar year.
---
12. IDT Australia (ASX: IDT)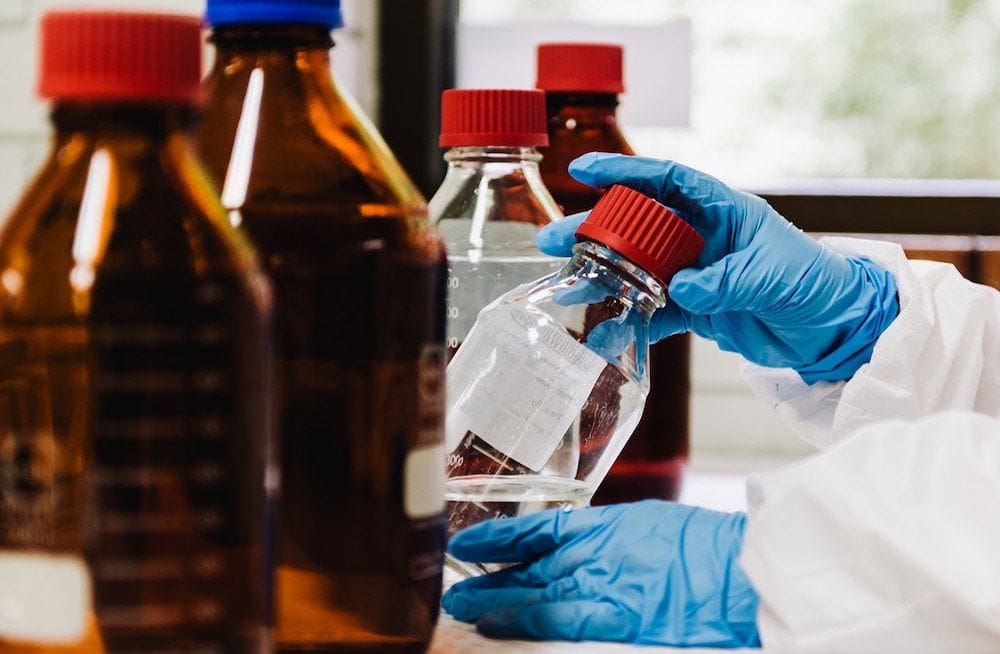 Head office: Melbourne
Listed: 1 February 1991
2021 position: 9
Market Cap: $38.6m
IDT Australia (ASX: IDT) shot to prominence this year as it made a bid to establish an onshore mRNA manufacturing capability in Australia.
After waiting six months to secure a slice of $800 million in government grants, the company revealed in March that its bid was unsuccessful. The grant was available through the federal government's Modern Manufacturing Initiative and would have put IDT Australia on track to become a COVID-19 vaccine manufacturer.
While the company continues to pursue alternative opportunities that leverage off its mRNA capabilities, IDT is also advancing its medicinal cannabis manufacturing program.
IDT Australia plays a key role in the supply chain for the local medicinal cannabis industry through its manufacturing facility at Boronia in Melbourne. The facility is licensed to cultivate cannabis and manufacture medicinal CBD and THC oil medicines under the prized Good Manufacturing Practice certification (cGMP).
The company has been a long-term player in the Australian pharmaceutical sector over more than four decades. Its activities in medicinal cannabis essentially comprise the provision of turnkey production solutions to other medicinal cannabis customers.
IDT Australia is also developing its own range of medicinal cannabis products for local and international markets.
The manufacturer says it is progressing development of medicinal cannabis flower-in-bottle and oil-in-bottle products, several of which are now on the market. It is also advancing a pipeline of new development opportunities aimed at establishing the company's Boronia facility as a centre of excellence for medicinal cannabis product manufacturing.
IDT Australia last year partnered with US-based Clever Leaves Holding Inc. (NASDAQ: CLVR) to create two varieties of cGMP flower-in-bottle products which will be launched in the Australian market pending the successful completion of stability trials.
Clever Leaves is a global producer of pharmaceutical-grade cannabinoids with operations in Colombia and Portugal producing cannabinoid-active ingredients and finished products in flower and extract form, selling them through its B2B network around the world.
---
13. Althea (ASX: AGH)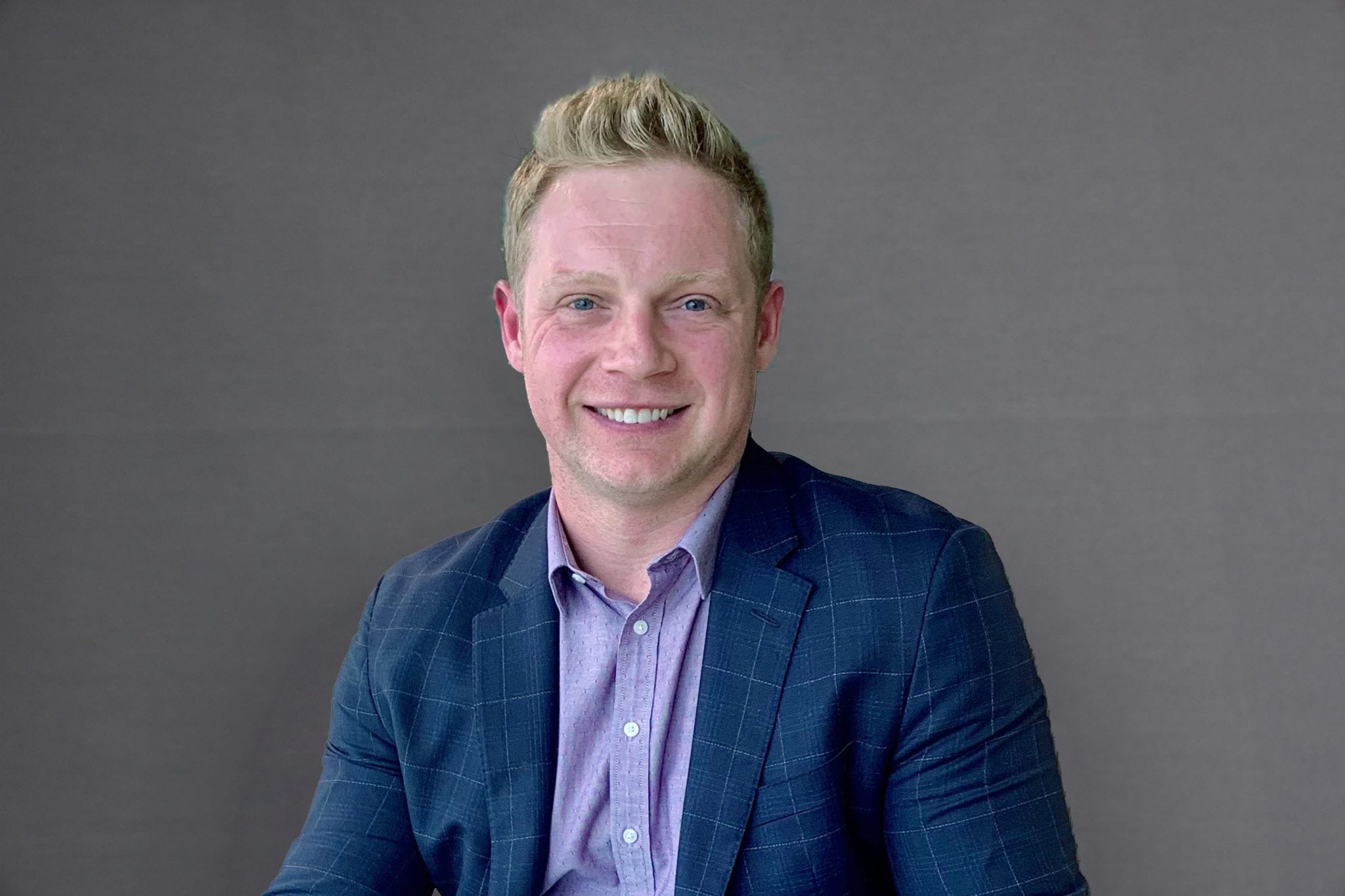 Head office: Melbourne
Listed: 21 September 2018
2021 position: 6
Market Cap: $38m
With around one in four Australian medicinal cannabis patients on its books and positive early signs of growth in the UK, founder-led Althea Group (ASX: AGH) rattled the tin in late 2021, raising $10.6 million to replicate its model in new climes.
The vertically integrated company based in Melbourne, which also has a recreational cannabis arm in Canada called Peak Processing Solutions, has seen its share price go backwards in recent years despite a burgeoning global operation.
Althea's well-established pharmaceutical business model relies on in-field sales representatives who are aided by the group's 'Concierge' platform, its software device that streamlines the medicinal cannabis prescription process for healthcare professionals.
It is a strategy that had grown the company's prescriber base in Australia to 1,045 by mid-June 2021, with more than 50 more based in the UK where the group has set up MyAccess Clinics - an online health clinic offering virtual consultations (telehealth) for medicinal cannabis.
Australia remains the leading revenue generator for Althea Group, which reported record revenue growth during the first half of 2022, up 84 per cent at $9.4 million.
However, Althea reported an overall loss of more than $15 million in 2021 and more than $7 million during 1H22. This is despite a disciplined cost evaluation process last year.
One recent innovation success is Althea's range of "Flexi" 20ml cannabis oil products, introduced to the Australian market in 2021. The smaller unit provides inexperienced medicinal cannabis patients with the ability to experiment with the medication, which has led to trial patients transitioning to the more economical sized products.
The pharmaceutical business is building out its offerings in Germany, France and South Africa following recent expansion, with further plans to enter the US, Mexican and Swiss markets in the coming years.
Germany is seen as the critical target in Europe, with an extensive and well-regulated cannabis market expected to grow to approximately $12.2bn by 2028. Althea is primed to take advantage, having already obtained all necessary licences from the German health regulator.
Revenue in the UK grew by more than 100 per cent during 1H22 but this was nothing on its Canadian-based business Peak which posted a 1,754 per cent increase in revenue during 1H22.
Acquired in 2019 for roughly $35 million, Peak is rapidly establishing itself as a leading cannabis player in the North American recreational cannabis market.
It owns one of Canada's first large-scale independent processing facilities, specialising in developing, manufacturing, and distributing recreational cannabis products, including cannabis-infused beverages, concentrates, topicals, and more.
In a statement deal for the business, Peak signed a $4.75 million exclusive five-year supply and manufacturing agreement with The Boston Beer Company (BBC) in September 2021. Peak will launch a new range of non-alcoholic cannabis-infused beverages in Canada and be the exclusive manufacturer of all cannabis beverages produced or sold in Canada under BBC branding.
Having obtained its standard processing licence from Health Canada in September 2020, the business is already EBITDA positive - posting a 1,754 per cent increase in revenue during 1H22.
"Looking forward, we see an exciting future for AGH across all major global cannabis markets. For the medicinal cannabis sector, Althea will continue to grow the brand and its market share by leveraging its strong infield representation and technology to increase patient access to cannabis-based medicines," Althea CEO and managing director Joshua Fegan told Business News Australia.
---
14. Avecho Biotechnology (ASX: AVE)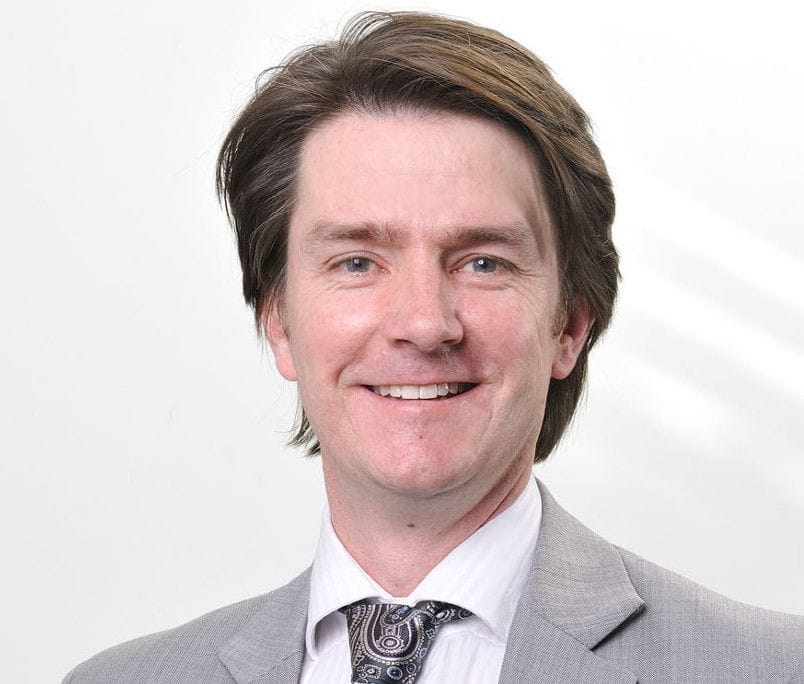 Head office: Melbourne
Listed: 9 August 1993
2021 position: 19
Market Cap: $29m
Avecho Biotechnology (AVE: ASX), a company founded on conventional drug development 30 years ago, already has an established market for its products in human and animal healthcare.
All of Avecho's products utilise the company's patented Tocopheryl Phosphate Mixture (TPM) drug delivery platform which is shown to increase the solubility, bioavailability, topical delivery and stability of drug treatments. Avecho more recently ventured into the medicinal cannabis market to leverage the capabilities of the system in this booming sector.
Avecho's medicinal cannabis research initially tested the benefits of the TPM platform for cannabidiol absorption in animals and the company has since moved to human trials to support the development and registration of pharmaceutical cannabinoid products.
The company this year secured a significant deal in US involving the use of TPM in the recreational cannabis space. Avecho signed a licensing and supply agreement with private company Team SAAS to use TPM in recreational products in the US.
Team SAAS, founded by former Bank of Queensland (ASX: BOQ) CEO Stuart Grimshaw and One Tech founder Alan Kwan, plans to sell a proprietary cannabis-TPM combination distillate in the manufacture of recreational edibles, such as gummies, in the US. Orders have already been received from Big Chief, the USA's largest recreational cannabis supplier.
Avecho CEO Dr Paul Gavin sees the agreement as a strategic move that will 'diversify and strengthen Avecho's revenue streams as we pursue pharmaceutical CBD product development as a central part of our core business'.
Among the first of Avecho's medicinal cannabis products to generate interest among the pharma industry was the CBD soft-gel treatment for osteoarthritis and rheumatoid arthritis. In December last year, Avecho signed a five-year exclusive licence and supply agreement outside of Australia and New Zealand with Perland Pharmaceuticals (formerly Medterra Parmaceuticals) to develop and commercialise the soft-gel CBD capsule for the oral treatment of arthritis.
Avecho is also working on developing a CBD soft-gel capsule for over-the-counter registration with Australia's Therapeutic Goods Administraion for insomnia-related treatments.
Gavin says the data generated across Avecho's cannabinoid program is beginning to pay dividends for the company through these two licencing agreements.
"Our deep biotechnology expertise and experience in non-cannabinoid drug development is seen as a major differentiator to medicinal cannabis companies for potential licensees," he says.
"We are focused on expanding our business development activities with the aim of closing further deals in the various cannabinoid markets."
---
15. AusCann Group (ASX: AC8)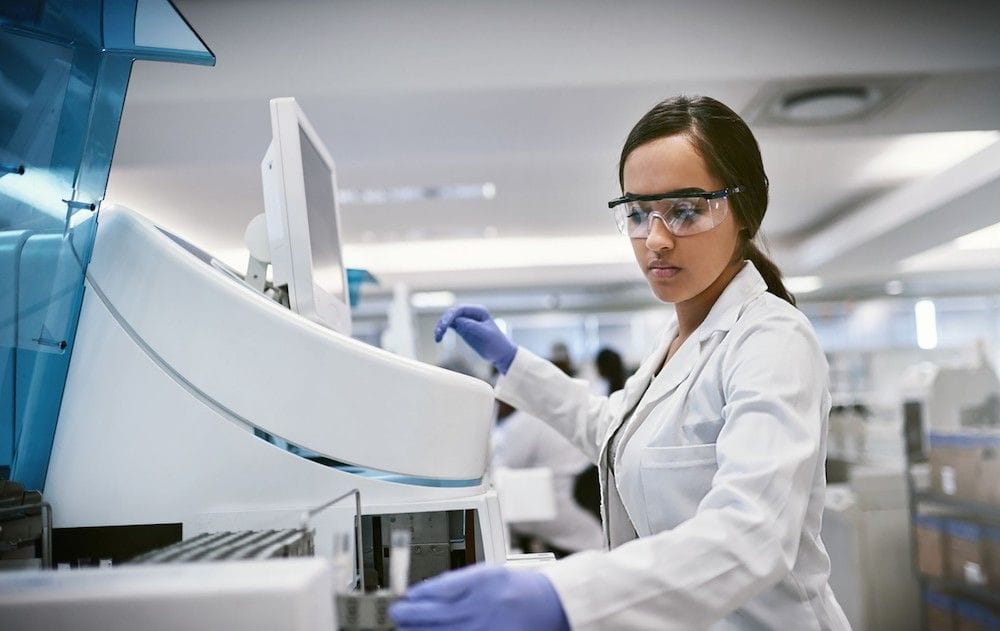 Head office: Perth
Listed: 3 February 2017
2021 position: 12
Market Cap: $26.4m
Perth-based AusCann Group (ASX: AC8) is emerging from a transition period brought about by the $17.5 million acquisition of CannPal Animal Therapeutics in March 2021, resulting in the latter's founder Layton Mills taking the reins as CEO.
In the past year, the 2019 Sydney Young Entrepreneur Award Health & Fitness winner has steered the business through a raft of changes within the management structure, with four board members leaving in December 2021 and CFO Charles Altshuler announcing his resignation in March 2022.
AusCann's primary focus remains on developing a portfolio of cannabinoid-based pharmaceuticals for humans and pets, while working with healthcare professionals and veterinarians to help support treatment.
Although medicinal cannabis is yet to be approved for veterinary use, AusCann is aiming to be the first regulated company with an FDA-approved animal cannabinoid product in a market worth more than US$1 billion ($1.3 billion) globally.
As animal research can be leveraged to develop therapeutic products for humans, the regulatory landscape for animal health is regarded as more favourable for commercialisation than human health.
AusCann's two leading patented healthcare products, Neuvis and DermaCann, are in the very early stages of commercialisation.
Neuvis was launched in Australia in 2020 for patients with chronic refractory conditions. It is administered through a novel self-emulsifying drug delivery (SEDDS), which has proved so successful that AusCann recently partnered with Monash University to optimise the use of the patent further.
DermaCann is a nutraceutical product in development to promote canine skin health. The IP has now been submitted to the South African Department of Agriculture, Forestry and Fisheries (DAFF) for registration following a 90-day trial in the US, which confirmed the herbal supplement was safe and well-tolerated in dogs.
In another encouraging development, AusCann received a positive update from the FDA about its veterinary drug candidate CPAT-01, which controls pain and inflammation in dogs with osteoarthritis.
"Like many other companies in the industry, one highly-valuable commercial product opportunity in an area of unmet medical need with IP protection can make all the difference," former AusCann chairman Max Johnston said in the 2021 annual report.
Upon his appointment, Mills was tasked with commercialising AusCann's animal programs and investing in high-value research and development following a two-year period of heavy spending.
Mills managed to reduce expenses by 37 per cent in the December half to $2.8 million through operational efficiencies and reductions in administration, corporate, and employee expenses. These changes helped reduce overall losses to $3.5 million, down from $4.6 million in the same six months in 2021.
Revenue from sales remained relatively low in the December half at $29,342, although the business received a rental income of $213,750 after leasing out its research and development facility in Wangara, Western Australia.
In a further shake-up of the leadership of the company, capital markets veteran Tod McGrouther was brought in as chairman in December. McGrouther sits on the board of European Cannabis Corporation (Eurocann), an unlisted Aussie-based company that has built and operates a German EU GMP certified medicinal cannabis growth facility in North Macedonia.
Following the appointment, AusCann announced it would provide a $5 million secured loan facility to Eurocann as part of an agreement to exploit mutual opportunities in the European and Australian cannabis markets.
One market AusCann is unlikely to return to is Chile. Although it received a further USD$200,000 ($282,000) in consideration for the sale of its 50/50 Chilean joint-venture DayaCann in 2021, the outstanding balance of USD$1 million ($1.43 million) is now tied up in a dispute.
AusCann pulled out of the venture to grow medicinal cannabis in the South American country after the country's government limited the supply of cannabis to patients and restricted the export of medical cannabis to international markets.
---
16. Medlab Clinical (ASX: MDC)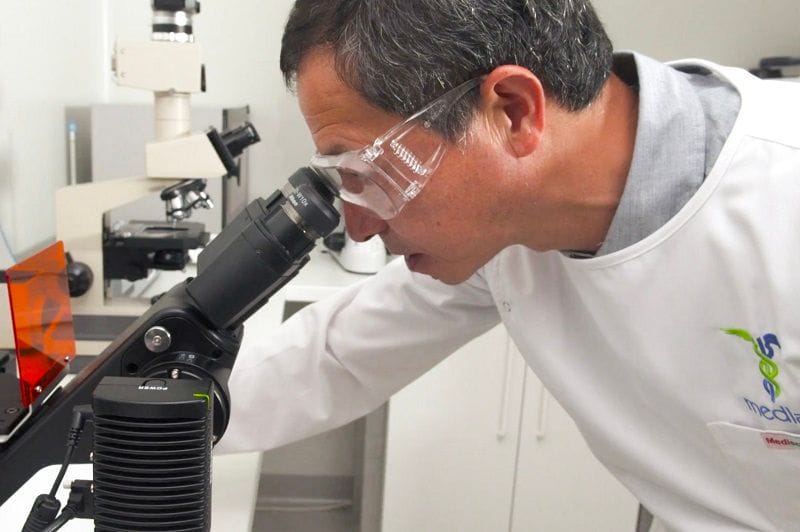 Head office: Sydney
Listed: 14 July 2015
2021 position: 11
Market Cap: $26m
Medlab Clinical (ASX: MDC) may not be a pure-play cannabis company, although the sale of its Neutraceutical Australia business to PharmaCare this year sharpens the company's focus on cannabinoid product development.
Medlab, founded in 2012 by Dr Sean Hall, was one of the first Australian companies to secure a license for medicinal cannabis trials in the country and only now is this starting to pay off.
The company this year secured approval under a compassionate program for its NanoCBD product to become its first cannabinoid product to enter the UK market. NanoCBD is used to treat nausea and vomiting in cancer patients undergoing chemotherapy.
While NanoCBD is currently waiting on final importation approval from the UK Government, Medlab announced in April that its UK partner WEP Clinical has secured all licenses to distribute and supply under the UK Named Patient Program, which is similar to the Australian Special Access Scheme.
NanaBis, the company's lead drug candidate, is expected to be the second cannabinoid program to be launched by Medlab in the UK, where the product will be marketed as NanaDol. NanaBis has been developed as an alternative to opioids in the treatment of cancer bone pain, although data shows it may be just as effective in non-cancer neuropathic pain.
Hall, the Medlab CEO, describes the NanaBis program as 'possibly one of the world's most advanced cannabinoid analgesic candidates'.
"To date, Medlab has worked collaboratively with global regulatory agencies and has been able to fast-track the NanaBis development and minimise costs associated with developing a new novel drug," he writes in the company's latest annual report.
"Five years later and with over 900 patients, Medlab now prepares for a global Phase III clinical trial."
Medlab is progressing its drug application for NanaBis with the Food and Drug Administration (FDA) in the US and plans to use 360 patients for the Phase III global studies.
Medlab marries its cannabis programs with its the medicine delivery platform NanoCelle, which administers treatments via a spray onto the oro-buccal membrane inside of the cheek for faster absorption into the bloodstream. Medlab managed to gain 48 patents in 43 countries for the NanoCelle technology in FY22.
Hall founded Medlab Clinical after the sale of the former Hall family-owned business FIT-BioCeuticals for $40 million to Blackmores in 2012. His interest in treating chronic diseases stems from the loss of close family and friends to cancer.
---
17. Arovella Therapeutics (ASX: ALA)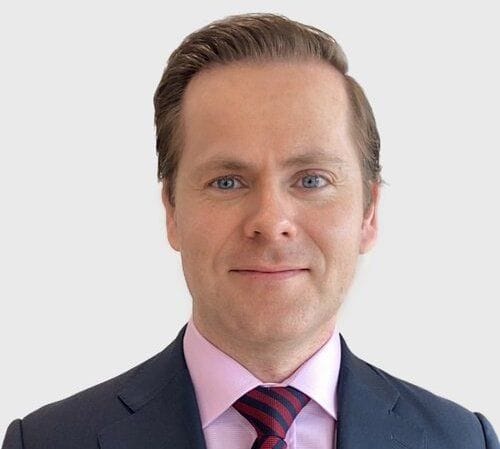 Head office: Melbourne
Listed: 24 January 2002
2021 position: N/A
Market Cap: $23.4m
Having been absent from the Top 20 Cannabis Companies list for two years, Arovella Therapeutics (ASX: ALA) returns in 2022 into the 17th spot with a brand new name.
Known as Suda Pharmaceuticals until October last year, Arovella is a drug development company focusing on two distinct treatment pipelines: cell therapy cancer treatments and an aerosol mouth spray called OroMist, the latter being where the company's cannabis interest lies.
In partnership with Cann Pharmaceutical Australia - a subsidiary of Israel-based Better Holdings - Arovella is currently in the reformulation stage of its Pharma-grade cannabis oral spray called ALA-021.
Using Arovella's proprietary OroMist oro-mucosal technology, the two companies hope to create a mouth spray that can treat drug resistant epilepsy (DRE), melanoma and motion sickness.
If successful, Arovella and Cann Pharmaceutical Australia will be vying for a slice of the cannabis spray market - one that accounts for 1.8 per cent of medicinal cannabis sales in Australia according to a report from FreshLeaf.
According to Arovella, which changed its name following the June 2021 acquisition of an exclusive licence over the iNKT cell therapy platform for cancer treatment, drug delivery via the mucous membrane lining of the mouth means more of the dose is absorbed by the body, permitting the use of a lower dose of the active ingredient compared with tablet formulations of the same drug.
The work with Cann Pharma is currently the only cannabis venture Arovella has going right now, after Zelira Therapeutics (ASX: ZLD) elected not to proceed with a partnership following a feasibility study conducted into a global development and licensing agreement.
The company is helmed by an experienced board, including chairman Paul Hopper (who has served as either founder, chairman, non-executive director or CEO of more than 15 companies, including six ASX- and Nasdaq-listed businesses), CEO and managing director Michael Baker (the former investment manager of life science fund BioScience Managers) and executive director David Phillips (the former managing partner of GlaxoSmithKline's corporate venture fund).
As Arovella's cannabis-related work is still in the early stages, the segment does not contribute to group revenue which at the half year ending 31 December was $22,591, leading to a loss of $3.95 million.
---
18. ECS Botanics (ASX: ECS)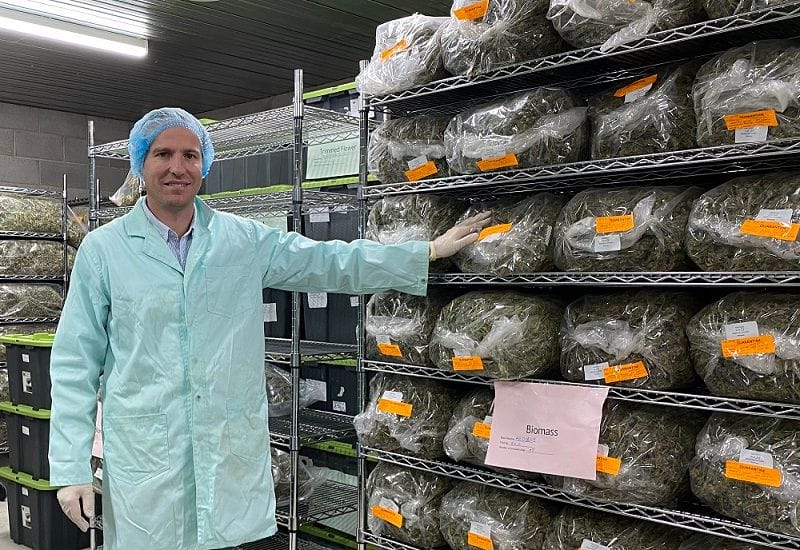 Head office: Sydney
Listed: 19 July 2019
2021 position: 20
Market Cap: $23.2m
ECS Botanics (ASX: ECS) is cultivating its global footprint as its facilities in Tasmania and Victoria step up production for a multitude of cannabis supply deals in Europe and at home.
The Sydney-based company made its debut on the Cannabis Top 20 last year after capitalising on the demand for medicinal cannabis dried flower, oils and biomass.
Founded in 2018, ECS recently revealed it was on track to deliver $2 million in sales for the second quarter – a figure equivalent to its revenue for the entirety of 2021. The surge can be attributed to growing momentum in medicinal cannabis sales, which continue to outpace the hemp food and wellness segment.
Three months ago, the company made forays into the UK market after landing a deal with Lyphe Group – a London-based pharmaceutical manufacturer that agreed to buy more than $500,000 in dried cannabis flower.
For ECS Botanics managing director and founder Alex Keach, zeroing in on the plant's demand in medicine was "always the intention."
"Medicinal cannabis is where the margin is and it's where the growth is. To see the transition in revenue is really no surprise," he told Business News Australia.
"It's been part of the strategy and it's a much bigger marketplace."
The company has also turned its attention to Germany, where it is in the process of registering its oil products for distribution via Armour Group – a UK company ECS came into partnership with after acquiring Murray Meds in February 2021 through a mix of cash and scrip for $7.5 million.
The deal saw ECS purchase one of Australia's largest medicinal cannabis producers, which develops specific strains under contract for Australian and European customers.
For Keach, penetrating the latter market is key to the company's long-term vision.
"Over time, I think overseas markets will become a much greater share of revenue than Australia. We expect Europe to be a major contributor to our revenue," Keach said.
"A lot of companies from overseas have reached out to us. They've heard about us through the grapevine and they know that we produce an organic, regenerative product.
"We're very upfront and honest with our customers. I think that's a credit to the team, the strategy and the quality of the product."
Back at home, ECS also secured a multi-million-dollar deal with Sun Pharma in November – an Australian subsidiary of one of the largest specialty generic pharmaceutical companies in the world, Mumbai-based Sun Pharmaceutical Industries.
Under the agreement, ECS agreed to supply no less than 55 per cent of the company's annual biomass requirements, which were unspecified. Based on indicative volumes, the deal will bring in between $6.6 million and $9.8 million for ECS, representing a significant scale-up for the company's supply farms.
Just a week later, ECS announced it would also supply medicinal cannabis resin to Melbourne-based Cannvalate following the commission of extraction equipment from Sun Pharma's facilities. The three-year deal is due to start in six months and is forecast to generate a minimum $4.9 million.
To fund these endeavours, ECS raised $6.6 million through a share placement at 3.3c a share in October 2021.
"ECS will utilise capital to expand its drying room capacity, which is anticipated to yield 4,000kg this financial year," the company said in an October trading update.
"Additional funds will be deployed to automate the company's trimming and packing processes, leading to a reduction in staff costs and increase in overall profit margin.
"The increase in production capacity is expected to significantly boost the company's revenue."
In late July, the company also struck a deal with Warsaw-based Alivio Spolka to supply Good Manufacturing Practice (GMP) medicinal cannabis, which will bring the company $4.5 million in revenue over a five-year period.
To meet the demand, ECS installed a further 2,100m of protected cropping enclosures at its Victoria site.
Since July 2021, ECS also grew its team by an additional 15 staff. Despite the increased costs in wages and superannuation, the company acknowledged it had considerable "financial flexibility" with $7.1 million in cash reserves at the end of the December half.
---
19. Elixinol Wellness (ASX: EXL)

Head office: Sydney
Listed: 8 January 2018
2021 position: 14
Market Cap: $15.5m
The future is online for CBD nutraceuticals and hemp foods purveyor Elixinol (ASX: EXL), which is determined to double down on e-commerce as a vehicle for growth in a bundle of established and emerging domestic and international markets.
Its decision to push harder with the online business followed an identity crisis for the company after spending most of the last two years tossing up the divestment of its Australian hemp foods arm and the proposed purchase of Germany's CannCare Health for $14.3 million – the latter being a venture it eventually abandoned.
"This has proven to be a wise decision given how quickly the German market dynamics shifted in the second half of last year," chair Helen Wiseman said at Elixinol's May 2022 AGM.
To achieve success online Elixinol fully transformed its US model by completely outsourcing the supply chain in the market and shifting to an e-commerce model, launching a Shopify site to make this all possible.
This led to a slight uptick in e-commerce revenue for the company, with the online business now accounting for 39 per cent of total revenue in FY21 – up from 33 per cent the financial year prior.
The group's US arm, which markets and sells Elixinol-branded hemp derived nutraceutical and skincare products, is looking to secure a slice of a booming CBD market, estimated to be worth $12 billion by 2026 driven by accelerated growth in ingestibles, as well as larger uptake of more mainstream channels like grocery stores.
Meanwhile, the Hemp Foods Australia (HFA) business is a hemp food wholesaler, retailer, manufacturer and exporter, selling products including hulled hemp seeds, hemp oil, and Sativa-branded skincare products.
Established in 2014 in Colorado, ASX-listed Elixinol used to be the number one listed cannabis company in Australia, but just scraped into this year's Top 20 following a slight share price rise in the week leading up to publication.
Its mission is to "create a healthier everyday life through the power of hemp and plant-based products", and in addition to its e-commerce business sells via retailers including Costco and Woolworths (ASX: WOW).
The company also has a presence in the broader international market, including in the UK where it has a three-year exclusive trademark and know-how licensing agreement with BRITISH CANNABIS to manufacture, market and sell CBD products.
Other deals in Mexico, Malaysia and South Africa give the company a foothold in markets which "have a positive regulatory outlook", and its Elixinol Japan brand gives the company regular revenue via royalties.
This structure could be set to change sometime soon though, with Elixinol in the midst of a strategic review to reassess the future of some of the company's components.
This was commissioned because the board feels EXL is undervalued considering the broader outlook for the CBD market which the company is "well placed to capture".
A brief update about the strategic review was released to the ASX in late-March this year, with preliminary findings determining there are opportunities which could reduce operating costs by $3.2 million. While nothing is set in stone, the company is considering the potential sale or merger of Elixinol Wellness.
Despite being one of the companies on this list that actually has quite a number of products being sold to customers, the company saw revenue fall by 37.8 per cent to just $9.34 million during FY21 – which ended on 31 December 2021 - leading to a loss of $17 million.
EBITDA did improve during the period by 50 per cent, but earnings remain negative at $11.5 million – an improvement from a loss of $23.2 million in FY20.
This last year also saw Elixinol's global CEO Oliver Horn step down from the role and replaced by Ron Dufficy on an interim basis. Horn remains on the company's board as a non-executive director.
At the company's AGM, Dufficy told shareholders about the company's future plans, which include a focus on profitability and range optimisation. So far, this approach has seen the relaunch of HFA's protein range which has delivered 63 per cent growth in category revenue.
The company also sees opportunities in plant-based nutrition and nutraceuticals for HFA, and is in the process of launching a brand new protein range, 100 per cent recycled packaging, seed mixes and a complete nutrition shake.
For Elixinol, new products on the horizon include 'functional' CBD-based gummies, tinctures and capsules.
"In FY21, Elixinol Wellness continued to transform itself to being a leaner, digitally led, consumer health and wellness business," Wiseman said.
"We have improved profitability across the Group and reduced our operating costs, all while building brand equity in the Australian and US markets by focusing on e-commerce growth, new product innovation and new distribution and/or licensing agreements in many parts of the world.
"We achieved this despite another challenging period for the CBD industry."
---
20. Bod Australia (ASX: BDA)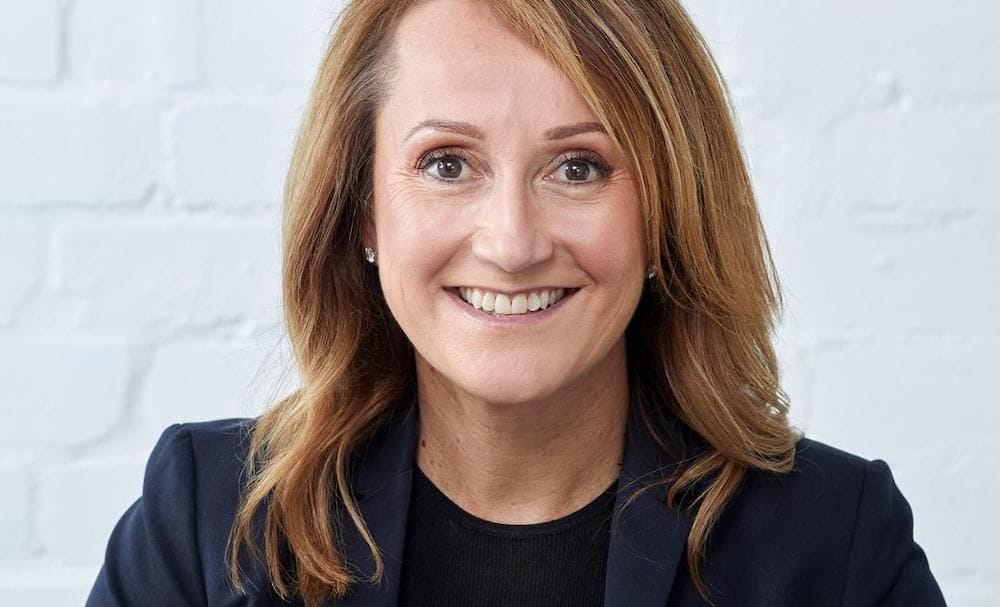 Head office: Sydney
Listed: 27 October 2016
2021 position: 17
Market Cap: $14.8m
Bod Australia (ASX: BOD), a company founded in 2014 by health and wellness entrepreneur Jo Patterson to create healthcare and plant medicines, this year stepped up plans to test its core medicinal cannabis product MediCabilis as a treatment for long-COVID.
MediCabilis is currently prescribed to patients for a variety of conditions including chronic pain, anxiety and sleep disorders, all of which are symptoms shared by those suffering the lingering effects of the COVID-19 virus.
Bod notes that more than half of the 236 million people diagnosed with COVID-19 globally are expected to experience long-COVID, highlighting a 'major market opportunity' for the company.
Earlier this year, a clinical trial of MediCabilis was approved by the UK regulator. Bod is running the trial in collaboration with Drug Science UK, Britain's leading independent scientific drug body, and the first patients were enrolled in April.
Bod Australia, which has an extensive range of therapeutic and lifestyle products sold globally, has been actively expanding its range since 2016 through the development of medicinal cannabis and hemp healthcare products. Bod's medicinal cannabis products are mainly being used for debilitating conditions such as anxiety, insomnia and Post Traumatic Stress Disorder.
Bod has an established presence in the UK market for MediCabilis which is sold under prescription. This is complemented by 15 other CBD-based wellness products distributed under the brands CBII and Swisse through its partnership with Health & Happiness Group, which is also pursuing growth opportunities in Italy and the Netherlands.
Earlier this year, UK's Food Service Agency (FSA) progressed the company's application to register its exclusive CBD extract as a novel food, which is now a regulatory requirement for all products containing CBD. This will allow Bod Australia to continue distributing existing products in the UK and pursue opportunities to develop new skincare, beverages, lifestyle, functional food and pet treat products for the market.
Meanwhile, Bod Australia is also in the race to become one of the first companies in Australia to introduce to the local market a low-dose Schedule 3 product with a CBD formulation to treat insomnia.
A Schedule 3 approval would allow the product to be sold over the counter without prescription to a market that Bod says is worth $250 million a year in Australia. Recent research reveals the insomnia market globally was valued at US$4.3 billion ($6.1 billion) in 2020 and is expected to grow to US$6.3 billion ($9 billion) by 2030.
Bod Australia announced in early May a Phase IIB clinical trial to investigate the efficacy of its uniquely developed CBD formulation in the insomnia trial involving 200 patients. The trial is being undertaken with Australia's leading sleep research organisation, the Woolcock Institute of Medical Research in Sydney.
Bod says it is confident that after the trial it will have enough evidence to progress to product registration for a Schedule 3 low-dose CBD product with the Therapeutic Goods Administration and for the product to be included on the Australian Register of Therapeutic Goods.
---
---
This list was prepared with reference to the market capitalisations of each company at the close of trade on 25 May 2022.
Get our daily business news
Sign up to our free email news updates.