With a stock market that is open to international investors and a rapid domestic take-up on cannabinoid-based medicines, Australia has become an unlikely hub for the booming global cannabis industry.
According to a report from unlisted company Cannvalate, which incidentally has tie-ups with several groups on this list, Australia has the fastest-growing medicinal cannabis market in the world.
Cannvalate CEO and co-founder Dr Sud Agarwal describes Australia as "the next Canada" with positive trends since medicinal cannabis was legalised in 2016, just two years after similar regulations took effect in the North American country.
"The growth trajectory of medicinal cannabis users that we've seen so far in Australia is very similar to what was seen in Canada in the early days of commercial legalisation," says Agarwal.
"Fortunately, more GPs and medical specialists are starting to learn more about the benefits of medicinal cannabis as well as how to prescribe it to patients.
"There has recently been a significant shift recently in how the medical profession views medicinal cannabis and its place in the health sector."
Australia's top 20 listed cannabis companies have a market capitalisation of $1.8 billion, but more than half of that comes from the top three - Elixinol Global, Cann Group and Althea, all of which have significant North American backing.
Elixinol, whose origins are actually in Colorado, pipped Cann Group to the top spot this year following a sustained push in US sales.
The CBD supplements company also made the tough call to forego revenue in the short-term by exiting its private label business, refocusing its efforts on higher margin branded products.
While the Australian industry's leader has branched into CBD pet products, Cann Group is building its presence in New Zealand which is gearing up for a cannabis referendum in 2020.
Althea meanwhile jumped from ninth to third spot in the 2019 list, buoyed by strong growth in its Australian patient numbers and good early traction for its UK business; a market where medicinal cannabis was legalised in November last year.
In contrast, other companies have fallen from grace. Last year's 17th placed company Affinity Energy & Health remains in voluntary suspension amidst heavy losses and difficulties in raising capital.
These are signs of a sector in flux and a speculative nature that is yet to sort the wheat from the chaff. It would not be surprising to see further massive reshuffles within the next 12 months as the marketplace opportunities and constraints become clear.
And could the takeover bid for 8th placed Creso Pharma from Canada's CieloPharma be a harbinger of further M&A activity in the space?
Much will depend on whether expectations that markets like Australia, the UK and Germany follow in the footsteps of Canada and several US states, and some believe Asia might be the next frontier.
Israel legalised recreational cannabis in April, while UK-based consultancy Prohibition Partners is optimistic about the positive steps taken in several Asian countries including the Thai government's pharmaceutical agency opening its first legal cannabis greenhouse.
According to the company, Asia has an estimated value of US$5.8 billion for medicinal cannabis and $2.7 billion for recreational, with an estimated 1.6 million potential patients by 2024.
"It is our view that this year will mark a turning point in Asia's legal cannabis industry, most notably medicinal cannabis," Prohibition Partners said in its 'The Asian Cannabis Report' published in May 2019.
"Throughout 2018, a number of countries took steps to either legalise medicinal cannabis, fund research into the benefits of cannabis or begin cultivating cannabis for scientific and research purposes.
"Thailand, South Korea, Malaysia and Singapore are leading the way, although other countries such as Myanmar have softened their approach to drug crime."
---
1. Elixinol Global (EXL)
Head office: Sydney
Official listing date: 8 Jan 2018
2018 position: 11
Market Cap: $508m
Australia's cannabis industry has gained momentum over the past couple of years, attracting established international players drawn by the ASX's relative willingness to embrace development stage companies.
Elixinol Global was formed in January 2018 when Colorado-based Elixinol LLC joined forces with Hemp Foods Australia to form a new worldwide brand and launch an IPO.
Under the company structure, Hemp Foods Australia is the manufacturer and distributor of hemp food products and skin care, while Elixinol LLC is the bulk and retail provider of hemp-based cannabidiol (CBD) dietary supplements and topical products.
The group has rapidly climbed to the top of the 2019 Top 20 Cannabis Companies list, thanks to a serious push in the United States.
Keeping the crown will be tough, as it faces serious competition from the other contenders.
Elixinol had to face up to shareholders with a slip in sales during the first three months of 2019, but that appeared to be a slight blip in the forward momentum for the group; the company immediately announced a major US 'bricks and mortar' retail order.
That deal saw the group's branded cannabinoid topical and dietary supplements sold in more than 1,000 stores across the unnamed company's stores from April 2019.
Recently the company announced that it had acquired a 25 per cent stake in leading US pet brand Altmed Pets (aka Pet Releaf) for approximately US$6 million.
Pet Releaf is a pioneering company for hemp-derived CBD oils, topicals and treats for pets. The company's products are currently sold in over 4,000 pet stores throughout the USA and in multiple international markets.
A new alliance with New York-based food ingredients manufacturer RFITD Holdings will see Elixinol's already massive export market grow even further.
The joint venture has seen the pair create a new entity in bona fide US cannabis capital Colorado called Infusion Strategies, which is 60 per cent owned by Elixinol.
RFI will manage Infusion and give Elixinol access to its customers in the CBD-infused dietary supplement, nutraceutical, food and beverage industries.
In return Elixinol will provide hemp expertise, supply chain stability, and the highest-quality full-spectrum and THC-free hemp CBD extracts.
These ongoing expansion and growth initiatives will be supported by a $50 million institutional placement, completed in early June 2019.
"Elixinol plans to double its current production capacity in the US," global chief executive officer Paul Benhaim said at the time.
"Further, by securing additional raw materials, the Company will be well positioned to accelerate the growth of Elixinol branded CBD products and strategic opportunities."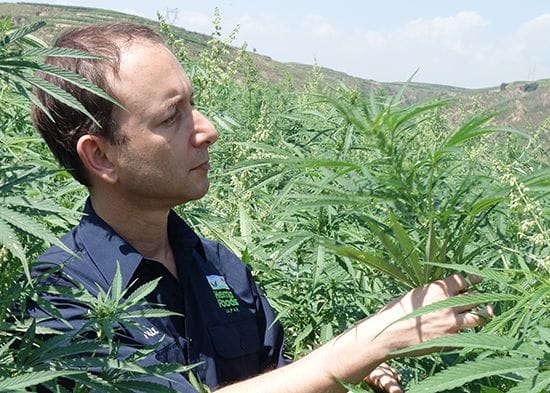 Elixinol CEO Paul Benhaim
2. Cann Group (CAN)
Head office: Melbourne
Official Listing date: 4 May 2017
2018 position: 1
Market Capitalisation: $263m
With more than 40 crops under its belts at two undisclosed Melbourne facilities and a Mildura site expected to be operational by the second half of 2020, Cann Group is at the forefront of production in a largely import-oriented Australian industry.
At the moment the Melbourne-grown cannabis is supplied to pharma manufacturing partner IDT Australia (ASX: IDT) as well in the form of resin to projects like the Victorian Government's access scheme for epilepsy patients.
But CEO Peter Crock has much bigger goals. At the moment Cann supplies patients with imports from its largest shareholder, Canada's Aurora Cannabis (TSX: ACB), but the Mildura site will help bring more local product on-line.
He is optimistic at the number of patients receiving Special Access Scheme approvals with a rate of growth of around 1,000 patients per month industry-wide in Australia.
Based on the legalisation experience of other developed nations like Canada and Germany, the executive believes there will be 100,000-300,000 patients in Australia that would use medicinal cannabis.
Cann Group also secured a 20 per cent stake in Auckland-based Pure Cann in April.
"New Zealand are on the verge of getting a medical cannabis legislation through that's expected to be in September this year," says Crock.
"They're going to have legislation put in place that will allow for an industry to be established in New Zealand - we see that as an opportunity as we'd always expected to service the Asian region."
Whilst there will opportunities for growth in these two countries alone, Crock believes both nations' cannabis industries will be able to leverage their 'clean green' images for highly-valued healthy premium exports into Asia.
This vision parallels what has already been demonstrated by the likes of Australian and New Zealand fruit, dairy and multivitamin producers.
"Establishing and setting up this size of operation, we are waiting to be able to service more than just the Australian market," says Crock, noting medicinal cannabis is now legal in South Korea and Thailand while Malaysia is making moves in that direction.
"I don't believe China would be the market but eventually I think will be an interesting market as well in terms of how sought-after product is that's produced under the TGA (Therapeutic Goods Association) standards here in Australia.
"You've seen that through a number of nutraceutical products and vitamins that make their way to China...we think there is going to be significant growth in that whole region."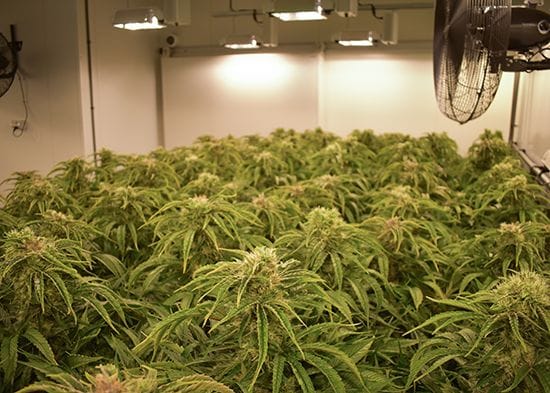 3. Althea (AGH)
Head office: Melbourne
Official Listing date: 21 Sep 2018
2018 position: 9
Market Capitalisation: $212m
While many medicinal cannabis players go down the route of investing in research to bank on future growth, relative newcomer Althea places more emphasis on outreach to garner support and momentum.
With its Althea Concierge platform that has been introduced to the sometimes sceptical Australian and UK medical communities, the company puts education about the benefits of medicinal marijuana at the forefront.
This strategy is backed up by the support of a medical science liaison team.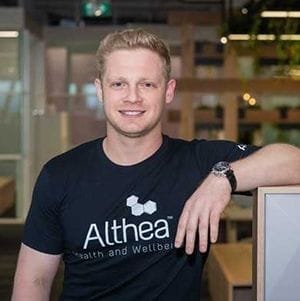 Founder and managing director Josh Fegan (pictured right) says Althea Concierge helps with doses and technical information about medicinal cannabis, while patients can use it to give feedback to doctors.
"Just because it's available doesn't mean anything here," says Fegan.
"We look and move like big pharma when we educate them about these products."
The tactic appears to be working, with 1,000 patients now prescribed to Althea's products and 185 healthcare professionals giving out the prescriptions.
"This latest milestone both reinforces and validates Althea's strong patient and HCP focussed approach, putting us in a commanding position in Australia," he says.
That plan is being replicated in the UK, where Fegan sees significant potential with an estimated treatable population of up to 2.9 million patients.
In June, Althea MMJ UK received a cultivation and manufacturing facility permit and announced it would be involved in the country's first national pilot for medicinal cannabis with the Drug Science Medical Cannabis Working Group.
At the moment Althea imports finished product from its Canadian partner Aphria, which is listed on the Toronto Stock Exchange (TSX) and has a market capitalisation of CAD$2.3 billion (AUD$2.5 billion). This will be the status quo until the group's Victorian production facility comes on-line.
"We've got access to the genetics required to essentially manufacture the exact same product that we import today from Canada here in Australia," Fegan says.
"It's going to be a nice transition over from Canadian supply to Australian, and that should come online next year, which is good because obviously the margins for our business become better when we're not buying a product from a third party."
Unlike Aphria, which has seen its share price fall by around a third in the past three months, Althea's shares have almost doubled in value over the same period.
4. Botanix Pharmaceuticals (BOT)
Head offices: Perth
Official Listing date: 15 Jul 2016
2018 position: 6
Market Capitalisation: $131m
After listing on the ASX in 2016 via a reverse takeover, skin care-focused Botanix Pharmaceuticals has raised the necessary capital to carry out studies with the end goal of achieving US Food and Drug Administration (FDA) approval.
If that happens, patients in the US will be able to gain access to Botanix's cannabinoid-based skin care treatments through their insurance programs, plus the company will be able to make the associated health claims.
Once the FDA makes a call like that, which in this case would relate to treating dermatitis, eczema and psoriasis, other jurisdictions tend to follow its lead.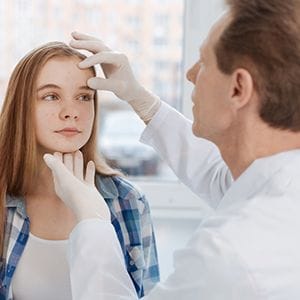 "Unless you get that claim, the doctors are not allowed to prescribe the product and the insurance companies that essentially pay for our medicines are not allowed to reimburse patients for the cost of those medicines," says Botanix CEO Matthew Callahan, whose company also has an office in Pennsylvania.
"There's good reason to do it because prescription drugs generate significantly more revenue than what that you buy at the chemist over the counter or on the internet - the price difference can be 500 or 600 per cent different between the two."
Callahan says the market is started moving away from "simply growing plants" to create products that patients and consumers can use, and he believes Botanix is at the forefront of that movement. He is hopeful commercialisation will begin in 2021.
"If you look at the scale of our organisation and what we've been able to achieve within 36 months of our existence, we've got two products almost through phase II studies and we've done it with less than 10 people," he says.
"Most pharmaceutical companies have 50 to 100 people doing the same thing we're doing."
The company also recently completed a world-first randomised clinical study to establish the mechanism of action of its cannabidiol product in skin disease.
The Australian study, which involved collaboration with Germany's BioSkin GmbH and Professor Jim Krueger of Rockefeller University in New York, found significant anti-inflammatory and immune modulating activity.
"Our results show Permetrex effectively delivers CBD to the skin Iayers involved in the pathogenesis of skin disease and the drug triggers significant alterations in inflammatory and immune response pathways," says Krueger.
"Of particular interest is BTX 1308's ability to downregulate the p38 MAP Kinase pathway, as pharmaceutical companies have tried unsuccessfully to target this pathway for many years.
"This anti-inflammatory and immune modulation activity potentially makes BTX 1308 a very important treatment option for patients, not only with psoriasis, but other skin diseases that have an inflammation and/or an immune response component."
5. Cann Global (CGB)
Head office: Sydney
Official Listing date: 8 Jul 2019 (expected)
2018 position: 7
Market Cap: $111m (prospectus estimate)
At the time of writing Cann Global is in the midst of chrysalis; transforming from a bauxite mining company into a fully-fledged medicinal cannabis business, complete with a new ASX ticker.
It is a process that is years in the making. Queensland Bauxite's shares doubled during a week in March 2017 when it announced its first foray into medicinal cannabis.
The former mining company bought out the majority stake in Medical Cannabis Limited and has since grown that beast into a dynamite cannabis stock.
MCL is unique in that it has its own cannabis seed bank and has licenses to grow low THC cannabis for edible and nutritional purposes.
Toward the end of 2017, MCL launched its VitaHemp range which is a series of superfood products with full Australian status.
It also entered an agreement with Algae.Tec, another company on this list, to help develop cannabinoid-based medicine for animals.
The company has been looking overseas too, with a recent deal with Israeli company Pharmocann just one of the major steps QBL has taken to spread its roots.
Acquisitions were a priority for QBL over 2018, with its recent acquisition of Hemp Hulling Co a milestone for the company in terms of becoming a fully vertically integrated cannabis company.
VitaSeeds is another important acquisition for the company as it allows the company to grow and cultivate its own hemp products.
The company has key joint ventures with PharmoCann, and Canntab to manufacture and distribute products. Cann Global is also in partnership with MedCan Australia and Bio Health for the cultivation, export, and manufacture of medicinal cannabis products in Australia.
On the research front Cann Global's subsidiaries Technion and VitaCann are looking into how medicinal cannabis can help those that suffer from multiple sclerosis, autoimmune diseases, epilepsy, and chronic pain.
It was in January of 2019 that the company decided to rename itself to better reflect what was actually happening in the background.
Since then, the company has been suspended from trading on the ASX as it prepares its prospectus to relist as Cann Global.
In the meantime, the company has continued to be a leader in the industry on both the business and research fronts.
During the first half of FY19 Cann Global reported a loss attributable to shareholders of $3.56 million, down from a loss of $3.4 million in 1H18.
Additionally, the group also saw a loss in revenue of nearly $5 million during the first half as the it continues to spend big on research and expansion. Relisting as Cann Global appears to have been quite an expensive exercise for the company, with legal costs running up nearly $500,000 during the first half.
On March 29 the company formalised an agreement with Bio Health Pharmaceuticals. The deal is intended to significantly move forward the pair's production timetable but resulted in Cann Global having to request a delay in relisting.
Cann Global is expected to relist on the ASX on 8 July 2019.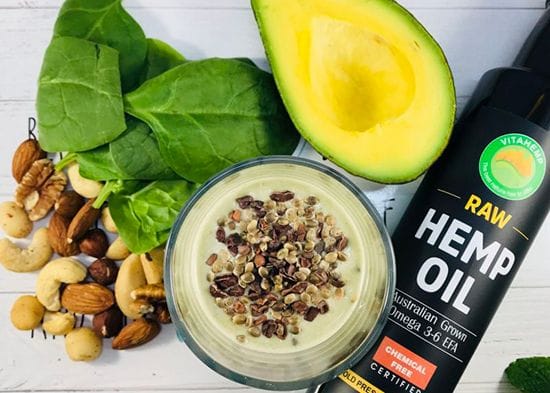 Cann Global VitaHemp products
6. AusCann Group (AC8)
Head office: Perth
Official Listing date: 3 Feb 2017
2018 position: 2
Market Cap: $118.87m
Shares in AusCann Group first cracked the $1.00 mark when the Federal Government announced in January 2018 that it would allow Australian companies to begin exporting cannabis products.
The company went on to sign a wholesale deal with Australian Pharmaceuticals Industries (API) only a few weeks later, sending its stock even higher.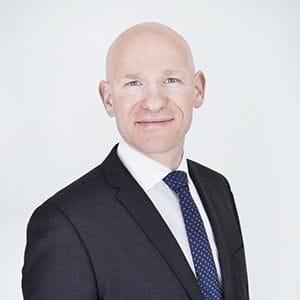 The deal opened up AusCann to API's nationwide network of Priceline Pharmacies and it also meant AusCann would be supported in establishing its own local supply of medications from Canadian partner Canopy Growth Corporation.
Since then shares in AusCann have flattened, down 77 per cent to 0.37 per share since its last peak in May 2018.
AusCann is largely focused on manufacturing and supplying quality medical cannabis products to be used in clinical research and it is a supplier to Zelda Therapeutics, another one of the Aussie companies to make this list.
The company partnered with Chilean company Fundacion Daya in 2016 to grow and research new cannabis crops.
It celebrated the planting of its second crop in Chile in December 2017. South America appears to be a priority for AusCann, who signed an agreement with Colombian-based Khiron Life Sciences Corp in October to develop products for Chilean patients.
Its $33.4 million capital raise in July really set the scene for a lot of investment activity into Australian cannabis stocks.
In February 2019 the company signed yet another agreement with Canadian group MediPharm Labs.
The two have partnered up so that AusCann can purchase cannabis resin from MediPharm to enable the manufacture of AusCann's hard-shell cannabinoid capsules.
In addition to its status as an Australian ASX powerhouse, the company is listed on the US OTCQX Market under the stock symbol ACNNF.
Auscann CEO Ido Kanyon pictured right
7. Medlab Clinical (MDC)
Head office: Sydney
Official Listing date: 14 Jul 2015
2018 position: 4
Market Cap: $74.91m
Just a few months after receiving the green light to start exporting medicinal cannabis products overseas, Medlab Clinical found a perfect partner for that journey.
Medlab, which produces a proprietary spray delivery system to alleviate intense pain suffered by cancer patients, has teamed up with Canadian group Pharmascience.
The two are engaged in R&D on Medlab's flagship product, NanaBis, which received licenses to sell in Australia back in January 2018.
The partnership with Pharmascience will see Medlab crack into the US and Canadian markets faster, following on from success in Australia.
Additionally, Medlab entered into an agreement with Thai pharmaceutical group Mega Lifesciences to distribute NanaBis in "parts of South America". Subject to approvals from different health authorities, medicinal cannabis use is currently legal in Brazil, parts of Argentina, Colombia, Perú, Chile, Uruguay and Ecuador.
NanaBis is currently in the second stage of an Australian advanced cancer pain trial, is available for use under the Australian Government's Special Access Scheme and is currently before several regulatory agencies.
A deal in January 2019 with Australian Pharmaceutical Industries (API) has opened Medlab up to more than 2100 pharmacies in Australia, including its Priceline Pharmacy network.
The group has also received licencing approval from the European Medicines Agency, meaning the company can begin expansion in the EU.
As part of its global expansion ambition the company is currently conducting a human trial known as an 'Observational Study'. The company says this stage of research is important, as it allows Medlab to see how Australian doctors use NanaBis and collect patient feedback.
In late January 2018, NanaBis became the centrepiece of a $24 million oversubscribed share placement in the company.
At the time CEO Sean Hall said support from investors would accelerate commercialisation of NanaBis and would put its production ahead of schedule by up to 18 months.
"The funds also help Medlab to accelerate its research and development programme of other areas in chronic diseases, including obesity, diabetes and depression," he said.
Medlab now aims to build confidence within the medical fraternity and encouraging doctors to feel comfortable prescribing the NanaBis product to their patients.
In addition to NanaBis Medlab is currently trailing an anti-depressant called NRGBiotic, though this product is not cannabis-based.
8. Creso Pharma (CPH)
Head offices: Sydney
Official Listing date: 20 Oct 2016
2018 position: 8
Market Capitalisation: $70m
The sky is the limit for Creso Pharma following a recent $122 million scrip takeover bid from Canada's CieloPharma, the parent company of Colombia's largest cannabis grower.
The bid adds a new international dimension to a company which already has a Swiss-based CEO and a 24,000sqft indoor production facility in Nova Scotia, Canada which harvested its first crop in May.
The facility is run by Creso subsidiary Mernova Medical which has developed its own cannabis genetics. To put the operation into perspective, it can produce up to 4,000kg of cannabis annually with expansion capacity for 10 times that amount.
Creso is known for its stress and pain reliever cannaQIX and animal health product anabidiol, while it also plans to roll out its cannaDOL line of topical and skin care products and has even diversified into hemp beer.
If the combined company goes ahead with CieloPharma, Creso's CEO and co-founder Miri Halperin Wernli would become a director at the group. She says the deal would lay the foundations for "significant international expansion".
"The quality and scale of PharmaCielo's cultivation and oil extraction operations in Colombia complements our focus on meeting global demand for the highest quality cannabis-derived therapeutic, nutraceutical and animal health products through increased access to the necessary quality and volume of oil production," she said after the bid was announced.
So where does the Australian connection come into play? Creso co-founder and non-executive director Adam Blumenthal is also the chairman and co-founder of Everblu Capital in Sydney.
Blumenthal and Creso co-founder Boaz Wachtel are also major shareholders in Roots Sustainable Agriculture (ASX: ROO), which sells production technologies invented by Wachtel that cater to the cultivation of cannabis, tomatoes, beans and other crops.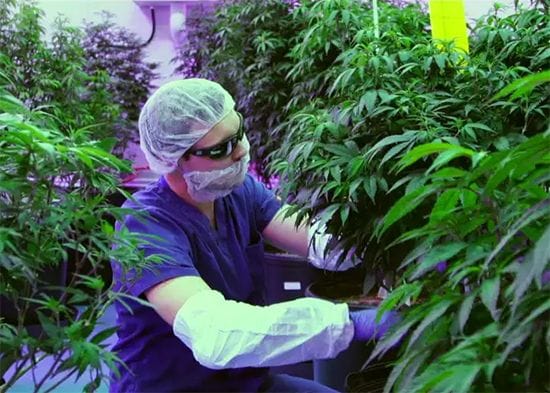 9. MGC Pharmaceuticals (MXC)
Head office: Perth
Official Listing date: 19 Feb 2016
2018 position: 5
Market Cap: $63.07m
As one of a handful Australian cannabis companies on this list that have their origins in resources and mining, MGC Global listed following a reverse takeover deal with former gold explorer Erin Resources.
In 2015, just a few months after the takeover, the company changed its name to MGC Pharmaceuticals and ventured into medicine, developing technology which could transport pharmaceuticals directly to the brain.
The MGC of today works with medical doctors across three basic tenets; dermatological, botanic and innovation.
The company has since conducted research and partnered with doctors in several countries including Canada, Czech Republic, Israel and the UK. It is even dual-listed on both the ASX and the US OTCQB Venture Market via ticker signal MGCLF.
The company kicked off 2017 with its 80 per cent acquisition of Czech medical cannabis company Panax Pharma and went on to secure it's a European Union medical cannabis license only a few months later.
Last year, MGC signed an agreement with global online cosmetics store Cult Beauty to sell 15 of its dermatological products through the platform.
In October 2018, the company was given the green light to release its CannEpil drug to the market under the Authorise Prescribers Scheme. The first batch of CannEpil is expected to be available for sale in Australia by December 2018 and will be distributed under the agreement with specialist Australian pharmaceutical distributor HL Pharma.
The company received its first import into Australia from Slovenia of its CannEpil drug in January, which it is now supplying to authorised Australian prescribers. This is being pushed primarily by its Australian distribution partners Health House International and Cannvalate.
More recently, the company has secured a Chinese distribution agreement, hoping to tap into the significant demand the Asian giant has for Australian products.
The agreement, with Chinese e-commerce import platform YuShop Global, will see MGC sell its CBD and hemp-enhanced product range in China to YuShop's network of 1,500 retail partners and its online platform.
The line of nutraceutical medicinal cannabis products being distributed into China includes CBD Hemp Protein Powder, BCAA CBD capsules, CBD Water Soluble Solution and CBD Herbal V-Pen.
In May 2019 the company made a breakthrough for its UK operations, with its first shipment of its CannEpil hitting the shores of the United Kingdom.
The milestone followed an exclusive distribution agreement reached with Grow Biotech and IPS Specials, leaders in the UK market with networks of more than 5,500 pharmacies.
Grow Biotech and IPS have already received initial prescriptions for MGC's proprietary formula CannEpil, which is an oral solution used to relieve symptoms such as seizures associated with severe epilepsy cases.
Also in Europe, the company signed an agreement with Mexacare GmbH, a German based company, for the distribution of its phytocannabinoid products in Germany, Austria and Switzerland.
The company hopes to be able to tap into the EURO113 million German medicinal cannabis market, that is estimated to grow to EURO7.7 billion by 2028.
MGC, like other Australian cannabis companies, has its sights set on South America. In June 2019 the company announced that it signed a new distribution agreement with ONIX Empreedimentos e Participações.
The deal will see MGC's epilepsy, dementia and Alzheimer's treatments distributed to patients in Brazil in a safe and easy manner.
The company is extremely focused on becoming a leading bio-pharma company, delivering on its seed-to-pharma business model. This was most obvious following its sale of MGC's dermatology business to private Canadian cannabis investment company Cannaglobal back in January 2019.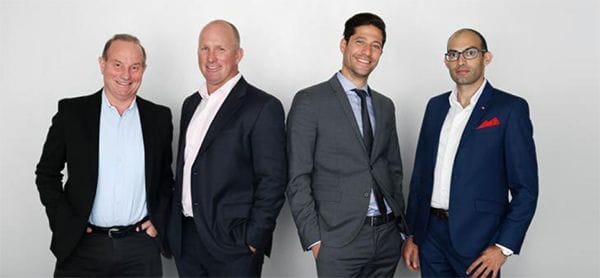 L-R: MGC's Ross Walker (director), Brett Mitchell (executive chairman), Nativ Segev (founder & director) and Roby Zomer (co-founder & MD)
10. THC Global (THC)
Head office: Sydney
Official Listing date: 4 Apr 2017
2018 position: 10
Market Cap: $59.96m
Not only is the aptly named 'THC' in the business of developing medical cannabis, it also manufactures and distributes hydroponics equipment including associated materials and nutrients.
The company operates its large-scale manufacturing facility out of Queensland and CEO Ken Charteris said it planned to establish The Hydroponics Company, renamed as THC Global, as a leader in the industry over the coming months.
THC is already importing its first medicinal cannabis product range from Endoca, a CBD oil extract company founded by young Danish entrepreneur Henry Vincenty.
THC operates under a 'farm to pharma' pharmaceutical model and is currently delivering high quality medicinal cannabis products to Australian patients through existing access schemes.
The company was one of the first to spot the emerging booming market of recreational cannabis in Canada.
The group acquired a Canadian growing facility to tap into that massive market back in November 2018. The full-scale cannabis growing facility will be able to offer direct retail sales in addition to supporting other commercial sales.
It isn't just Canada that is on THC's radar New Zealand is another market the group has a foothold in.
The company secured the exclusive rights to import a range of medicinal cannabis products from Danish company Endoca into New Zealand in November 2018.
THC will import through its operating New Zealand subsidiary THC Pharma (NZ) Limited, and expects the regulatory climate will ensure faster access by larger patient numbers and lower barriers to generate revenue.
Unlike in Australia, New Zealand's favourable regulatory conditions allow prescriptions for these CBD products to be made by doctors without government approval.
The company is also working with biotech group Heleogenics in order to push for the legalisation of medicinal cannabis around Asia.
THC will liaise with the Malaysian government and push for the legalisation of medicinal cannabis. It will also work with Heleogenics to explore options in other Asian countries where there may be opportunities to enter fledgling cannabis markets.
New licence changes have been a major boon for THC, which is in the process of expanding its physical growing footprint and developing extracts and tinctures of cannabis and cannabis resin.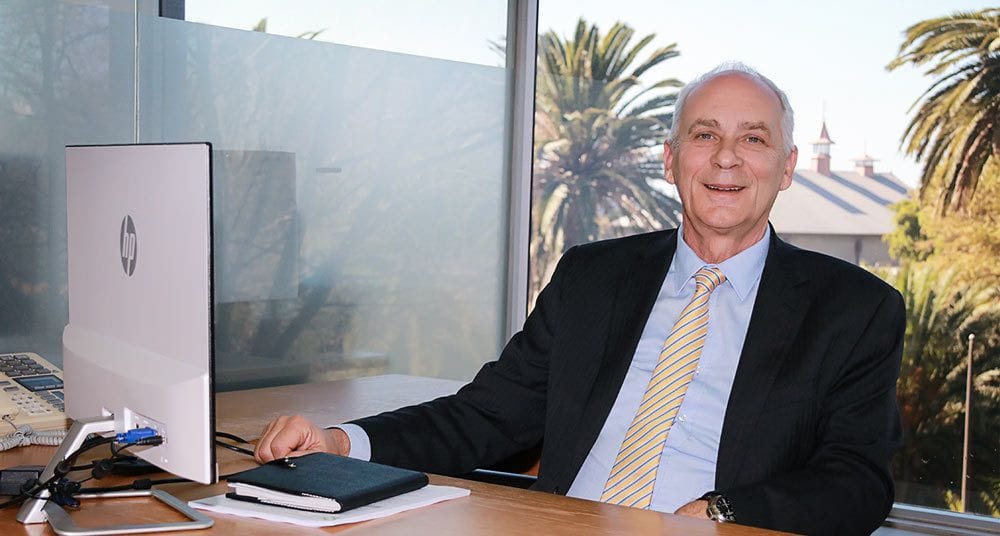 THC CEO Ken Charteris
11. MMJ Phytotech (MMJ)
Head office: Sydney
Official Listing date: 27 Oct 2016
2018 position: 3
Market Cap: $55.25m
Of all the companies on the Top 20 list, MMJ has fallen the furthest.
After coming in at the very impressive third position in 2018, MMJ has dropped to number 11 so what has happened in the meantime?
In mid-December 2018 MMJ had its shares suspended by the ASX pending the result of inquiries by the ASX regarding the group's cash position and capital raising intentions.
This followed on from the company having to raise capital to find new acquisitions given its cannabis securities were underperforming.
When the company was released from suspension, shares dived by 23 per cent in one day, landing at a low of 0.19 per share on December 21.
Since then, shares in MMJ have returned to a stable position, hovering around the $0.25 per mark.
While the suspension and subsequent proposed share purchase plan ('SPP') did get the company back on track, largely the group's operations have not changed.
The company owns a diverse portfolio of cannabis sector investments including healthcare, technology, infrastructure, cultivation and retail businesses.
Canada's Harvest One, Weed Me and Fire & Flower are among MMJ's various cannabis investments.
Fire & Flower is a Canadian cannabis retailer boasting 12 locations across the country. The simple, open and clean design of the stores encourages patrons to engage with the product.
The company also holds a 4 per cent shareholding in Canadian group MediPharm Labs Corp (CVE: LABS), which itself has seen its share price drop by more than a quarter since mid-May.
In February 2019 the company announced that its CEO Jason Conroy had resigned.
But the aforementioned SPP was not to be.
MMJ announced in February that now is currently an inopportune time to raise capital, and thus has delayed the SPP. The group blamed the volatile investment market that is medicinal cannabis for the indefinite delay.
Since then, the company says the Canadian markets have improved, and thus cancelled the proposed SPP as it was "not in the best interests of shareholders".
At the same time that the group announced the cancellation of its SPP it announced the appointment of Embark Ventures to manage its cannabis investment portfolio for an initial term of three years.
Embark is based in North America, so it follows that it is better placed to manage MMJ's Canadian investments. MMJ holds a $3.8 million interest in Embark, and one of the principals of Embark is a non-executive director of MMJ.
A major blow for MJJ came at the end of the half year when it was forced to open its books up. What emerged was a $12 million loss, and a 1,481 per cent dive in revenue from $152,000 to a $2 million loss.
Despite these figures, the chairman Peter Wall was optimistic.
"The board is excited by the outlook of the company as all of its investments are well positioned to participate in the significant growth expected in each of their market segments," says Wall.
"We see a positive outlook for MMJ's investment portfolio, including the debut listing of Fire & Flower on the TSX Venture exchangeand further business development announcements across MMJ's portfolio in the coming months."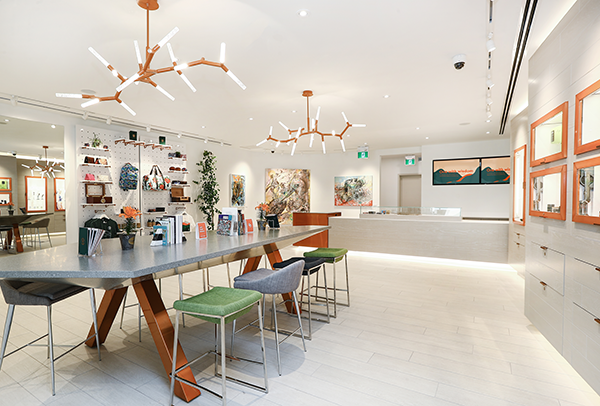 MMJ Phytotech investment, Canada's Fire and Flower stores
12. IDT Australia (IDT)
Head office: Melbourne
Official Listing date: 1 Feb 1991
2018 position: N/A
Market Capitalisation: $40m
Pharmaceutical company IDT Australia has plotted a new course since May 2018 when it applied to the Office of Drug Control (ODC) for a licence to manufacture medicinal cannabis.
A year later that licence was granted, and by then IDT already had a manufacturing partnership with one of the country's leading players in the space.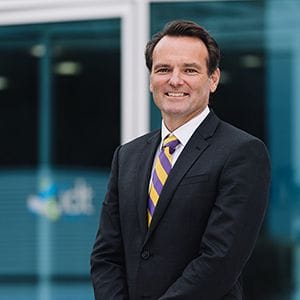 Cann Group (ASX: CAN) saw a good fit and in August the two entered a deal for IDT to produce cannabinoid-based formulations that would be sold domestically and overseas by Cann.
"IDT's manufacturing facilities are ideally suited to undertake this work and our track record in completing highly complex projects to global GMP quality standards ensures we can add significant value to Cann's development efforts," IDT chief executive officer David Spalding (pictured right) said at the time.
IDT's processing of raw cannabis flower from Cann's Mildura site is expected to start in the second half of 2020.
The partnership is not exclusive however, and with 40 years of experience in drug manufacture in good facilities in place, IDT now has the legal wherewithall to ramp up its production of cannabis resins and cannabinoids.
IDT is also able to develop GMP (Good Manufacturing Practice) finished dosage forms such as tinctures, liquids and solid oral dose in tablets and capsules for both clinical trials and commercial applications.
"We are extremely pleased to have secured a Medicinal Cannabis Manufacturing Licence from the Office of Drug Control," said Sparling in May 2019.
"With IDT's long-established facilities and expertise in GMP pharmaceutical manufacturing, a licence in our own right to manufacture Medicinal Cannabis products puts IDT in a very strong position in the exciting and rapidly growing global medicinal cannabis market."
At the time of writing, at $0.16 each IDT's shares were worth 60 per cent more than when the initial announcement with Cann Group was made.
13. Rhinomed (RNO)
Head office: Melbourne
Official Listing date: 21 Sep 2007
2018 position: 15
Market Capitalisation: $32m
After more than a decade as a listed company on the ASX specialising in nasal respiratory products, Rhinomed is sniffing out opportunities to harness cannabinoid-based medicines with its patented systems.
Known for its 'Mute' brand of nasal platform, this year Rhinomed launched a rechargeable, dual action, vapour release technology called 'Pronto' with purchase orders already from one of the USA's leading drug store chains.
The sleep aid-oriented Pronto isn't focused on CBD formulations, but the traction Rhinomed has for its pharma-tech could be auspicious for its growing presence in the sector through its program 'Rhinocan'.
In late September Rhinomed secured a 12-year exclusive licensing agreement of its nasal platform technology with Columbia Care LLC, the largest provider of cannabis-based products and services in the United States.
Initially, the Rhinomed and Columbia Care collaborative product will be distributed via US based cannabis dispensaries.
Rhinomed hopes the products will be able to alleviate problems currently unmet by a number of already available products including obstructive sleep apnoea, PTSD, pain relief, nausea and other sleep-related conditions.
"We believe there is clear medical research support, and a very real and significant commercial opportunity, for nasal stents with medicinal cannabis formulations," says CEO Michael Johnson.
"Nasal delivery of cannabinoids opens up a new and exciting market opportunity and has the potential to set a new standard by providing a better and more reliable and repeatable dosing experience."
In the first quarter the company engaged the CSIRO to review the existing delivery landscape, which is now complete. At the same time Rhinomed has started working on designs to optimise the delivery of CBD formulations through the nose.
Rhinomed hopes the products will be able to alleviate problems currently unmet by a number of already available products including obstructive sleep apnoea, PTSD, pain relief, nausea and other sleep-related conditions.
Initially, the Rhinomed and Columbia Care collaborative product will be distributed via US based cannabis dispensaries.
Michael Johnson, CEO of Rhinomed, says he believes there is serious potential for a cannabis-based version of the group's nasal formulation.
14. Zelda Therapeutics (ZLD)
Head office: Perth
Listing date: 22 Nov 2016
2018 position: 13
Market Capitalisation: $31m
The story of Zelda Therapeutics began in California with cannabis company Aunt Zelda's and its founder, health sciences entrepreneur Dr Mara Gordon.
Gordon co-founded Aunt Zelda's in 2011 and spent years generating high-quality human data and scientific processes, which were then imbued in Zelda Therapeutics' Australian reverse takeover of Gleneagle Gold in 2016.
Dual-listed Zelda, which is also on the ATCQB under the ticker ZLDAF, is all about value-adding with pharmaceutical grade medicinal cannabis to focus on three key areas - pain, sleep and anxiety.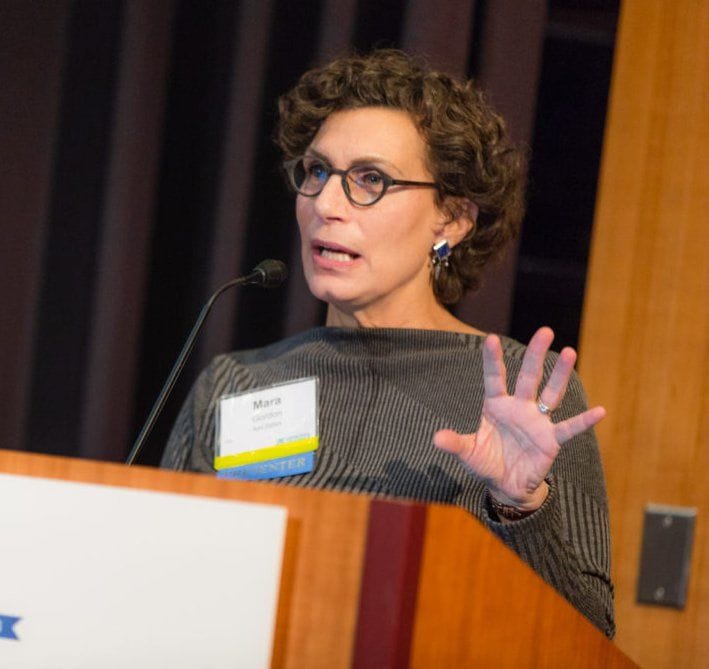 To put this philosophy into practice, the company has engaged in an insomnia clinical trial in Perth, an opioid reduction study in Melbourne associated with chronic non-cancer pain, and an autism observational trial in Philadelphia, USA.
Zelda won't cultivate its own cannabis, but rather opts to partner with players that can supply the highest quality product possible this applies to the raw product but also treatments.
In December it forged a pharmaceutical collaboration with oro-mucosal drug delivery company SUDA Pharmaceuticals (ASX: SUD).
"Our aim is to improve upon existing market-approved oral-mucosal formulations that have proven very effective for delivering cannabis medicines in patients," Zelda's managing director Dr Richard Hopkins said at the time.
"Having access to proprietary technologies strengthens our competitive position and helps accelerate our path to commercialisation."
However, some of Zelda's most significant deals are overseas, including a partnership with Ilera Healthcare to explore commercialisation opportunities in the US market and an alliance with HAPA Medical as its manufacturer and distributor in the German market.
"Given the current barriers to undertaking clinical trials using medicinal cannabis at the Federal level in the US, Zelda can help fast-track clinical validation of Ilera products while Zelda potentially gains access to a significant North American market for its products," Hopkins said.
German laws recently changed in March 2017, allowing doctors to prescribe cannabis to "seriously ill patients" even if other treatment options are available. Recreational cannabis is still prohibited in Germany, but with a population of 83 million people, Hopkins is confident about the country's potential to become a major market.
"This partnership re-enforces the global breadth of Zelda's relationships and shows our focus on commercialising our clinically validated formulations," Hopkins said.
"This is also important because Germany is expected to become the world's single largest market for medicinal cannabis."
15. Impression Healthcare (IHL)
Head office: Melbourne
Official Listing date: 21 Nov 2016
2018 position: N/A
Market Capitalisation: $23m
Formerly listed as gold producer Mount Magnet South, Impression Healthcare undertook a backdoor listing on the ASX in late 2016 to spearhead a mouthguard business acquired earlier that year.
In the months that followed, Impression's share price was slowly eroded and lost three quarters of its value in the space of 10 months.
Something needed to change for the dental impression company, and apart from the introduction of new products including a sleep apnoea dorsal, that shift was to come in the form of the budding medicinal cannabis industry.
Impression Healthcare plotted a new course 12 months after listing through the lodgement of a medicinal cannabis licence with the Department of Health, followed quickly by a cannabis oil MoU with a Canadian producer.
Since then the group has reached several agreements to foment its development in the space, including a deal with Resolution Chemicals Limited to produce and sell Dronabinol.
As a THC-based capsule, Dronabinol is used to treat loss of appetite in people with HIV/AIDS, nausea and vomiting caused by chemotherapy, pain management and sleep apnoea.
At the start of 2019 the company received the relevant licences from the Victorian Government to put its plans into full gear, but it was a very upbeat presentation from CEO Joel Latham which sent the share price soaring by 50 per cent in mid-June.
"The past nine months was particularly important in relation to the Company developing significant medicinal cannabis projects that will underpin our next phase of growth," says Latham.
"We have secured the necessary licences to import, export and distribute medicinal cannabis products."
Latham pointed to "invaluable" relationships and partnerships that give Impression access to critical skills, technology and experience.
"These include the Swinburne University of Technology, Cannvalate, Pharmout, PCI Services and a range of other organisations that will help facilitate product to market and clinical evaluation of treatments," he said.
"We have also strengthened our relationship with our partner, AXIM Biotechnologies, who is also a major shareholder in Impression."
"We are now firmly on the pathway to complete arrangements with medicinal cannabis oil suppliers and other product suppliers to both sell products into the market through the Special Access Scheme and to commence four unique clinical trials."
He described these trials as representing a major shift for Impression to develop significant intellectual property over medicinal cannabis, providing a science-based justification for sales in the Australian market.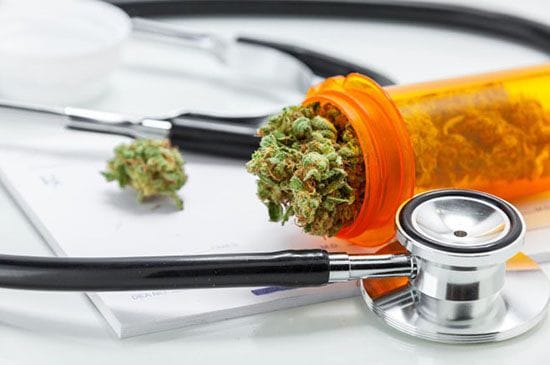 16. Bod Australia (BDA)
Head office: Sydney
Official Listing date: 27 Oct 2016
2018 position: 14
Market Capitalisation: $21m
Bod Australia is a fine example of just how fickle the medicinal cannabis market can be.
In the past year it has gained Special Access Scheme approval for its MediCabilis cannabis oil and teamed up with Chemist Warehouse to dispense the product, obtained a cannabis export licence and entered a collaboration with Biologics Research Institute Australia (BRIA).
But over the course of all these positive announcements the share price has kept going south.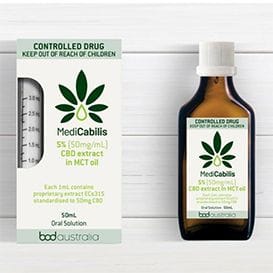 The stock progressively fell by half after Bod's first half results were announced, marked by a 48 per cent rise in revenue to more than $1 million, but a doubling of its loss to $2.8 million.
The loss would have been greater if it weren't for an R&D grant of under $500,000, which is for recouping Bod's Phase I clinical trial of its proprietary sublingual cannabis wafer.
Bod continues to build a considerable presence throughout Europe and will leverage its relationships with key partners, such as Linnea SA - subsidiary of Schwabe and Ipsen to drive uptake. And at home, the Chemist Warehouse partnership is certainly promising.
The deal also entails a training program for Chemist Warehouse's pharmacists to educate them on all aspects of dispensing MediCabilis to eligible patients, as well as its potential benefits and changes to the regulatory landscape.
When that was announced in November, Bod Australia CEO Jo Patterson said it was just the start of a national MediCabilis rollout.
"This is an exceptional development for Bod Australia," Patterson said.
"Bod will continue to target additional pharmacy groups and potential distribution partners to drive product uptake."
In June the company secured a distribution agreement for MediCabilis in Australia and New Zealand with Burleigh Heads Cannabis and partner company Cannabis Doctors Australia (CDA). The latter has been responsible for 1,800 medicinal cannabis prescriptions since October 2018.
"As well, Bod is in ongoing discussions with a number of potential distribution partners internationally to drive further revenue growth and looks forward to updating shareholders in the near term," Patterson said.
The company also recently announced it would be supplying MediCabilis to sufferers of post traumatic stress disorder (PTSD) in a landmark trial with CAC.
The drug doesn't come cheap though - patients can expect to pay $491 for the product.
CAC medical director Dr Nijhawan said the trial had the potential to be transformative for those who suffer from PTSD.
"We have first-hand experience treating symptoms of PTSD and seeing the positive effects that medicinal cannabis can have on patient outcomes," says Dr Nijhawan.
"This study will provide valuable insight into how medicinal cannabis is being used and its effect on patient outcomes.
"It will help build on existing evidence and support further research and clinical applications. CBD has fewer side effects than the pharmacological therapy currently used, even at higher doses."
17. Roto-Gro International (RGI)
Head office: Perth
Official Listing date: 10 Feb 2017
2018 position: 12
Market Capitalisation: $19m
Roto-Gro's stackable hydroponic rotary garden technology is gathering momentum as the company continues to secure orders far and wide.
The system was first designed and manufactured in Canada in 2006 to grow cannabis plants, but a desire to acquire licences for the system led Roto-Gro to list on the ASX in 2017.
Roto-Gro, which is also listed on the Frankfurt Stock Exchange and actively completing applications to list on the Canadian Securities Exchange, has a two-pronged approach to revenue with streams coming from both cultivation and sales of the technology.
In October the company took full control of Supra THC Services, which holds a dealer's licence issued by Health Canada. Then in April a $3.6 million placement was oversubscribed to fast-track expansion of an R&D facility in Ontario.
Known for its self-contained 'Model 420' machine that can grow up to 420 plants, Roto-Gro is now aiming to introduce a production-ready, second generation 8-foot organic rotational garden.
In Australia, Roto-Gro's engineers are working on a general arrangement design for a pilot facility of its joint vent Freshero in New South Wales, aimed at lifting productivity for leafy greens and fruiting crops.
In the third quarter the company reported it had delivered 24 RotoGro Systems to Miracle Valley in British Columbia, forming part of a $2.3 million purchase order, and at the start of the fourth quarter its subsidiary Global Fertigation Solutions secured a $600,000 purchase order with Frozen Penguin.
"The strong start to the year by Global Fertigation Solutions securing three key orders with a good pipeline of new enquiries is very encouraging, with sales generated in support of our RotoGro technology and traditional indoor growing methods," managing director Michael Carli said in April.
"The sale of our RotoGro Systems to Frozen Penguin for the first phase of its facility, in conjunction with its GFS fertigation system order, further solidifies RotoGro's unique position as a turnkey service provider to the agricultural sector."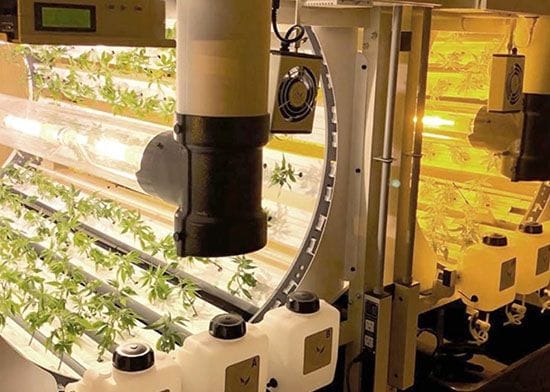 RotoGro's innovative hydroponic solution
18. CannPal Animal Therapeutics (CP1)
Head office: Sydney
Official Listing date: 25 Oct 2017
2018 position: 19
Market Capitalisation: $14m
Every dog has his day but CannPal's is yet to come. It's a game of patience for this pharmaceutical developer focused on animal health, but exciting and 'surprisingly positive' results have been found in the company's cannabinoid dosing studies in dogs.
"We're using particular ratios of cannabinoids and comparing to other ratios, and we're seeing positive effects inside the body of the dog; how they're being absorbed for example," says founder and managing director Layton Mills.
"We're seeing things we're pretty certain not many people in the world have seen."
Gene expression studies so far have shown a clear cannabinoid impact in important pain and inflammatory pathways, which CannPal believes supports its proposed chronic pain claims for its proprietary formulation of the drug CPAT-01.
The company is now in the major stage of development where it jumps from smaller Phase 1 studies to larger Phase 2 trials for CPAT-01, one of which includes recruiting 60 dogs with osteoarthritis to see the impacts of the drug at different doses.
CannPal has gained the necessary ethics and import permits to bring in the material for these studies, and at the end of the last quarter had a cash balance of more than $4 million to move forward.
Mills says CannPal's strong capitalisation makes the group different to a lot of cannabinoid drug developers.
"We still have very positive capital reserves; enough to get us through the development milestones that we've already indicated to market that we will be doing over the next year," he says.
In the third quarter the company also successfully completed its initial technology evaluation of CSIRO's micro-encapsulation technology, which is aimed at enhancing the delivery of hemp and cannabis-derived compounds in animal health.
With so much going on, the company has decided to temporarily put its studies into the drugs on cat health on hold.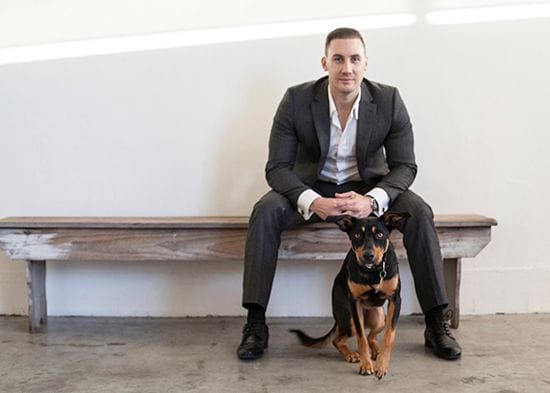 CannPal founder and managing director Layton Mills
19. Eve Investments (EVE)
Head office: Perth
Official Listing date: 8 Apr 2004
2018 position: 16
Market Cap: $14.36m
Nothing has been sweeter than honey for technology investment company Eve Investments since it first acquired a 50 per cent stake in tea tree and honey farmer Jenbrook, based in northern New South Wales, in May 2017.
After getting a taste for Jenbrook's product pipeline, which includes different types of melaleuca and medical cannabis-based honey, Eve went on to acquire 50 per cent of Meluka Health in late-2017.
Eve acquired the remaining 50 per cent of Meluka in February 2019 for $490,000, allowing Eve to take control of the company's strategic direction.
Meluka is a health and wellness company that specialises in organic cannabis-based honey.
Recently Meluka made strides in the Chinese market by entering a joint agreement to develop a new honey water product alongside ASX-listed company Refresh Group (ASX: RGP).
Ben Rohr, director of Eve Investments, said working with Refresh Group to produce such a singular product would help establish the brand in China.
"This is a great first step for Meluka Health to enter into this burgeoning market," he said.
In May EVE partnered up with THC Global to sign a joint lease agreement. The pair will work together on several farming, supply, and R&D initiatives in the medicinal cannabis space, allowing EVE to easily purchase cannabis which has been cultivated from the new site for its cannabis honey.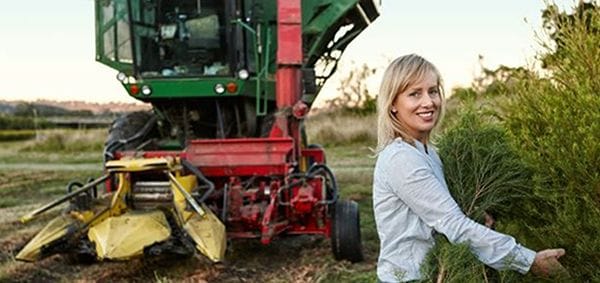 20. SUDA Pharmaceuticals (SUD)
Head office: Perth
Official Listing date: 24 Jan 2002
2018 position: N/A
Market Capitalisation: $10m
It may be a bitter pill to swallow for some pharma companies, but SUDA Pharmaceuticals claims its OroMist oral spray increases absorption rates by up to 95 per cent when compared to standard tablets.
Whilst SUDA's product can be reformulated for all kinds of drugs, it has taken a keen interest in medicinal cannabis formulations with a strategy to push ahead on numerous fronts.
In early June the group engaged two international specialty consultancies as part of a plan to expand its business development footprint in the USA, Europe, Russia and China.
A day later, SUDA announced a deal had been reached with Cann Pharmaceutical Australia for an exclusive licence to develop an oral spray of pharmaceutical-grade cannabinoid derivatives.
Cann Pharmaceutical is a subsidiary of Israeli group Better Holdings and plans to develop the spray for treating drug-resistant epilepsy, melanoma and motion sickness.
"We believe that our technology can offer unique advantages compared to other routes of administration which will further benefit patients seeking MGC therapy," CEO Stephen J Carter said after the announcement.
In December the company hit two major breakthroughs - a pharmaceutical collaboration with Zelda Therapeutics (ASX: ZLD) for OroMist, and a licence agreement with Mitsubishi Tanabe for SUDA's ZolpiMist product.
Never miss a news update, subscribe here. Follow us on Facebook, LinkedIn, Instagram and Twitter.
Business News Australia
Get our daily business news
Sign up to our free email news updates.
Help us deliver quality journalism to you.
As a free and independent news site providing daily updates
during a period of unprecedented challenges for businesses everywhere
we call on your support