Australia is currently sitting on the precipice of a brand-new industry, one projected to be worth big dollars in the near future.
In the wake of Canada's historic move to legalise recreational cannabis nation-wide, Prohibition Partners has released a comprehensive report into the legal cannabis industry.
The Oceania Cannabis Report details what Australia's cannabis sector could look like in ten years' time, and it's certainly looking impressive.
The report says that the cannabis industry in Oceania could be worth in excess of $12.3 billion to the economy by 2028, representing quadruple-digit, year-on-year growth over the next decade.
The majority of the $11.4 billion will come from the recreational cannabis market (once legalised), which could be worth over $8.8 billion by 2028.
By 2024, Prohibition Partners estimates the medicinal cannabis market could be worth over $1.2 billion, and quickly doubling to $3 billion by 2028.
Medical cannabis was legalised in Australia on October 30, 2016, and the market is tightly regulated by the Federal Government Office of Drug Control. In 2017, the Therapeutic Goods Administration (TGA) of Australia rescheduled some medicinal cannabis products to schedule 8 of the Poisons Standard, making the prescription of medicinal cannabis legal in Australia.

The Australian government has approved companies to import, store and sell the drug to meet demand, which sets the tone
for the future. Both New South Wales (Aug 2016) and Queensland (March 2017) have passed legislation for GPs to be able to supply medical cannabis.
| Regulatory Environment | Medical Cannabis | Recreational Cannabis | Industrial Hemp |
| --- | --- | --- | --- |
| New South Wales | Legal | Illegal | Legal |
| Victoria | Legal | Illegal | Legal |
| Queensland | Legal | Illegal | Legal |
| South Australia | Legal | Illegal | Legal |
| Western Australia | Legal | Illegal | Legal |
Overview of the Australian cannabis market
Population (m)
24.6
GDP (US$t)
1.3
Ruling Government Party
The Liberal
National Party
Party Stance on Cannabis
In favour of medical cannabis
Total Healthcare Expenditure (US$b)
133.4 (est)
Total Beauty & Wellbeing Expenditure (US$b)
172.2 (est)
Alcohol Consumption (Litres Per Capita Per Year)
10.6
Prevalence of Tobacco Users (%)
14.7
Prevalence of Cannabis Users (%)
10.2
Average Cost Per Gram of Cannabis (US$)
24.2
Source: World Bank/ ABS/ WHO/ UNODC/ Prohibition Partners

Though in its infancy compared to Canada and the few states in the US that have legalised recreational cannabis, the Australian industry has been blooming in 2018.
Currently there are more than 20 cannabis companies listed on the ASX, and more than 1000 Australians receiving cannabis as a prescription medicine to treat a variety of ailments.
Prohibition Partners believes the number of medicinal cannabis patients could reach 400,000 by 2028. In terms of recreational use of cannabis, the research group estimates 1 in 13 people aged 15-64 currently use the drug in the Oceania region.
Prohibition Partners managing director Stephen Murphy says that following Canada fully legalising the use of cannabis, many countries would be keeping a keen eye on the economic impact of a regulated cannabis market, with many entrepreneurs in the region sensing the emergence of a new global industry.
Murphy says that at present, foreign companies dominated Oceania's commercial landscape, however, local players were ramping up operations which would see them take a bigger slice of the global legal cannabis industry.
"Market growth in the Oceania region is underpinned by progressive politics which have greatly improved patient access to cannabis in Australia and will likely legalise cannabis in New Zealand by 2020," says Murphy.
"A number of the region's smaller nations are also playing their role in the driving value forecasts, with Micronesian nations in particular demonstrating a forward-thinking approach to cannabis legalisation."
"There are signs that the market is maturing in the region, and although foreign companies currently dominate, we've noticed a number of local players - predominantly from Australia - vying for a slice of the international market."
Cannabis was legalised in Guam in 2014, making this the first US territory to legalise the drug and in September, the Commonwealth of the Northern Mariana Islands became the first territory to go from total prohibition to full legalisation of cannabis.
| | | |
| --- | --- | --- |
| Legal status in key markets | Medical | Recreational |
| Australia | Legal | Illegal |
| New Zealand | Legal | Illegal |
| Fiji | Illegal | Illegal |
| Papua New Guinea | Illegal | Illegal |
| Solomon Islands | Illegal | Illegal |
| Vanuatu | Legal | Illegal |
| Federated States of Micronesia | Legal | Illegal |
| Guam (US) | Legal | Illegal |
| Northern Mariana Islands (US) | Legal | Legal |
| Easter Island (Chile) | Legal | Decriminalised |
| Wallis and Futuna (France) | Legal | Illegal |
Australia's cannabis industry could be worth more than $12.3 billion to the economy.
We have put together a list of the top 20 cannabis companies vying for a part of that market.
---
1. Cann Group
Head office: Melbourne
Official Listing date: 4 May 2017
Ticker: CAN
When it comes to Australian cannabis companies, most are attempting to fill a specific niche. But Cann Group, listed in early 2017, is taking a holistic approach.
Research and product development is the name of the game for Cann Group, which currently holds the largest cannabis cultivation facility in Australia based right near Melbourne Airport.
The company was issued Australia's first ever Medicinal Cannabis Research Licence in February 2017, allowing it to cultivate medicinal cannabis and conduct research on the use of cannabis for medicinal purposes.
The team are diving head first into their research about how cannabis can really help people by developing medicinal cannabinoid oil for a range of conditions.
Cann Group were also issued Australia's first ever Medicinal Cannabis Cultivation Licence, allowing the company to grow their very own marijuana that can be prescribed for patient use.
In March, the company was granted an import permit to commence the import of cannabis products from Canada. This licence was a coup for Cann Group's research capabilities, as it allowed the company to establish a bank of various genetics, facilitating research into the sustainability of each genetic strain for certain therapeutic applications.
Their vision is to be Australia's leading developer and supplier of cannabis, cannabis resin and medicinal cannabis products, and they're well and truly on their way to become that.
Cann Group also works with the Olivia Newton John Cancer Research Institute.
The two organisations are hunting for opportunities to conduct clinical research that will help grow confidence in medical cannabis as an ideal treatment for cancer-related pain.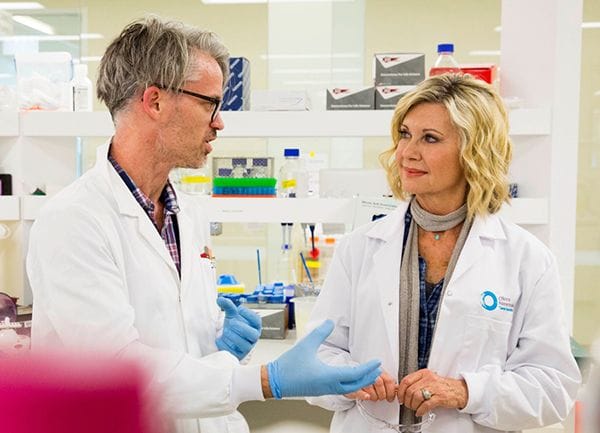 Olivia Newton John's Cancer Research Institute works with Cann Group
2. AusCann Group
Head office: Perth
Official Listing date: 3 May 1989
Ticker: AC8
Shares in AusCann Group first cracked the $1.00 mark when the Federal Government announced in January 2018 that it would allow Australian companies to begin exporting cannabis products.
The company went on to sign a wholesale deal with Australian Pharmaceuticals Industries (API) only a few weeks later, sending its stock even higher.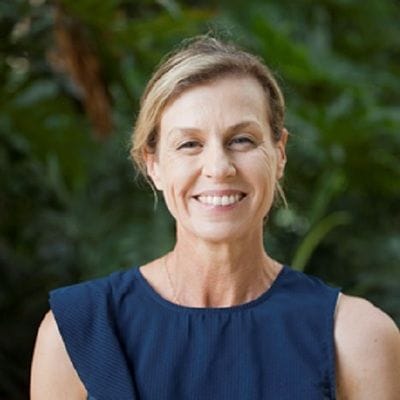 The deal opened up AusCann to API's nationwide network of Priceline Pharmacies and it also meant AusCann would be supported in establishing its own local supply of medications from Canadian partner Canopy Growth Corporation.
AusCann is largely focused on manufacturing and supplying quality medical cannabis products to be used in clinical research and it is a supplier to Zelda Therapeutics, another one of the Aussie companies to make this list.
AusCann has also partnered with Chilean company Fundacion Daya to grow and research new cannabis crops.
It celebrated the planting of its second crop in Chile in December 2017. South America appears to be a priority for AusCann, who signed an agreement with Colombian based Khiron Life Sciences Corp in October to develop products for Chilean patients.
Its $33.4 million capital raise in July really set the scene for a lot of investment activity into Australian cannabis stocks.
In addition to being an Australian ASX powerhouse, the company is listed on the US OTCQX Market under the stock symbol ACNNF.
Led by managing director Elaine Darby (pictured right), Auscann is currently conducting clinical studies into its medicinal cannabis product, which is anticipated to hit the shelves in the first half of 2019.
3. MMJ Phytotech
Head office: Sydney
Official Listing date: 27 Oct 2016
Ticker: BDA
Rather than earning its coin solely from the Aussie cannabis industry, investor MMJ Phytotech has developed a taste for the Canadian bud.
The company owns a diverse portfolio of cannabis sector investments including healthcare, technology, infrastructure, cultivation and retail businesses.
Canada's Harvest One, Weed Me and Fire & Flower are among MMJ's various cannabis investments.
Fire & Flower is a Canadian cannabis retailer boasting 12 locations across the country. The simple, open and clean design of the stores encourages patrons to engage with the product.
A major coup for MMJ came when federal Health Minister Greg Hunt gave the nod last year for Aussie companies to begin exporting medical cannabis products.
MMJ's share price spiked on the Government's green light, and was also boosted by a the purchase of its $2 million stake in the Toronto-based Weed Me Inc.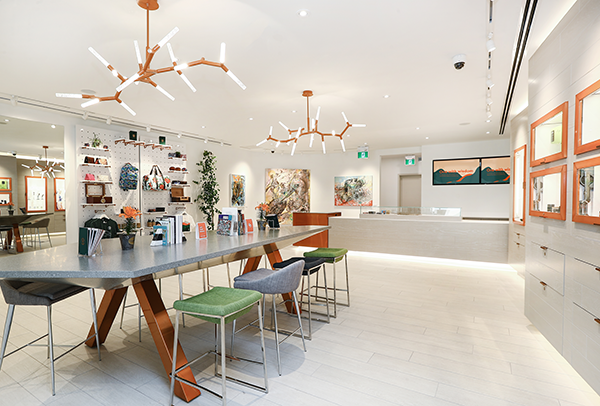 A storefront at Fire & Flower, one of MMJ Phytotech's key investments
4. Medlab Clinical
Head office: Sydney
Official Listing date: 14 July 2015
Ticker: MDC
Months of R&D into its flagship NanaBis product paid off for Medlab Clinical, as it was granted licences to sell and supply cannabis products throughout Victoria, Queensland and the Australian Capital Territory.
NanaBis is a buccal spray product that forms Medlab's solution to intense pain suffered by cancer patients.
Now, the company has been given the green light to exports its products overseas.
In late January NanaBis became the centrepiece of a $24 million oversubscribed share placement in the company.
At the time CEO Sean Hall said support from investors would accelerate commercialisation of NanaBis and would put its production ahead of schedule by up to 18 months.
"The funds also help Medlab to accelerate its research and development programme of other areas in chronic diseases, including obesity, diabetes and depression," he said.
Medlab now aims to build confidence within the medical fraternity and encouraging doctors to feel comfortable prescribing the NanaBis product to their patients.
5. MGC Pharmaceuticals
Head offices: UK, Slovenia, Perth
Official Listing date: 21 Dec 2006
Ticker: MXC
As one of the few companies on this list to have its origins in resources and mining, MGC Global was born following a reverse takeover deal with former gold explorer Erin Resources.
In 2015, just a few months after the takeover, the company changed its name to MGC Pharmaceuticals and ventured into medicine, developing technology which could transport pharmaceuticals directly to the brain.
The MGC of today works with medical doctors across three basic tenets; dermatological, botanic and innovation. The company has since conducted research and partnered with doctors in several countries including Canada, Czech Republic, Israel and the UK.
Last year was a particularly important one for MGC when it came to research and business development.
The company kicked off 2017 with its 80 per cent acquisition of Czech medical cannabis company Panax Pharma and went on to secure it's a European Union medical cannabis license only a few months later.
MGC is one of only five companies worldwide and the only Australian company to hold a cannabis production and cultivation contract in Malta.
More recently, MGC signed an agreement with global online cosmetics store Cult Beauty to sell 15 of its dermatological products through the platform.
MGC's products will hit Cult's e-shelves in February 2018.
In October, the company was given the green light to release its CannEpil drug to the market under the Authorise Prescribers Scheme. The first batch of CannEpil is expected to be available for sale in Australia by December 2018 and will be distributed under the agreement with specialist Australian pharmaceutical distributor HL Pharma.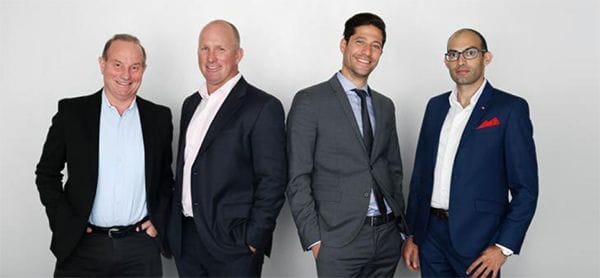 MGC Pharma board L-R: Ross Walker (director), Brett Mitchell (executive chairman), Nativ Segev (founder, executive director), Roby Zomer (co-founder & MD)
6. Botanix Pharmaceuticals
Head office: Perth
Official Listing date: 24 Jan 1985
Ticker: BOT
Botanix Pharmaceuticals is all about the skin.
Its aim is to research and develop (R&D) new ways to combat serious diseases including acne, psoriasis and atopic dermatitis through cannabis-based products and so far, it's been kicking goals.
It recently completed one of its biggest trials to date, testing the effects of its BTX 1503 product on patients with moderate to severe acne.
Executive director Matt Callahan said the results showed BTX 1503 was "potentially a very safe and highly effective therapy" for acne sufferers.
In June, the company completed an oversubscribed placement to raise $8 million, allowing the company to move into the next stage of R&D.
BOT stock has more than doubled from $0.06 to $0.14 since the beginning of 2018 and the company is currently in a trading halt pending its next announcement expected on 5 February.
7. Queensland Bauxite
Head office: Sydney
Official Listing date: 14 Jan 2008
Ticker: QBL
When it comes to any mining company, it's generally safe to bet that a 114 per cent share price increase over a single week means the company has hit 'pay dirt'.
However, in Queensland Bauxite's case, its stock more than doubled during a week in March 2017 when it announced its first foray into medical cannabis.
Queensland Bauxite bought out the majority stake in Medical Cannabis Limited (MCL), and has since made a continuous string of announcements which have attracted investors to the stock.
The company now owns 100 per cent of both Medical Cannabis Limited and Medcan Australia - the acquisitions of which saw it become one of the largest players in the sector overnight.
MCL is unique in that it has its own cannabis seed bank and has licenses to grow low THC cannabis for edible and nutritional purposes.
Toward the end of 2017, MCL launched its VitaHemp range which is a series of superfood products with full Australian status.
It also entered an agreement with Algae.Tec, another company on this list, to help develop cannabinoid-based medicine for animals.
The company has been looking overseas too, with a recent deal with Isaeli company Pharmocann just one of the major steps QBL has taken to spread its roots.
Acquisitions have also been a priority for QBL over 2018, with its recent acquisition of Hemp Hulling Co a milestone for the company in terms of becoming a fully vertically integrated cannabis company.
8. Creso Pharma
Head office: Perth
Official Listing date: 20 Oct 2016
Ticker: CPH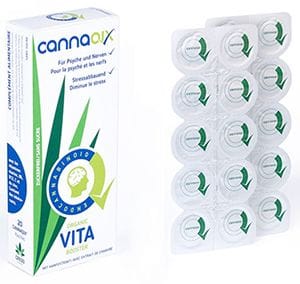 While Creso Pharma's roots have always been in nutraceuticals, it hasn't stopped the company from branching out into other weird and wonderful areas of cannabis production.
Creso Pharma broke into the beer market in January 2018 when it partnered with LGC Capital and Baltic Beer Company to capitalise on the growing trend of cannabis-based drinks.
The created joint venture company, called CLV Frontier Brands, intends to develop and globally sell a portfolio of cannabis and hemp-derived drinks containing various ingredients, seeds, extracts and terpenes from the plants.
While the alcoholic and non-alcoholic variants will be designed to carry the flavour and aroma of cannabis, they won't contain any THC or CBD components.
At its core, Creso Pharma is focused on developing cannabis and hemp therapeutic products and treatments for humans and animals.
Its flagship CannaQIX product is a lozenge made with cannabidiol extracted from the plant which is designed to reduce stress and support mental and nervous functions.
CannaQIX recently hit the shelves of pharmacies and health food stores throughout the UK after Creso Pharma finalised its distribution deal with Precision Healthcare Limited.
In July, the company listed on the German Stock Exchange, and launched its flagship CannQIX into the New Zealand market.
The company announced in November that it will launch its first product into Brazil with its import partner MedDepot Brasil.
9. Althea
Head office: Melbourne
Official Listing date: 21 September 2018
Ticker: AGH
There's certainly no shortage of medicinal cannabis stocks to invest in on the ASX, and with the listing of Althea in September we're spoilt for choice.
The Melbourne-based medicinal cannabis company launched on the ASX after a hugely successful and heavily oversubscribed IPO of $19.65 million.
Althea, which specialises in importing, cultivating, producing and supplying medicinal cannabis for eligible patients across Australia issued 98.25 million new shares at $0.20 per share during the IPO, giving the company a market cap of $40.6 million on listing.
Althea has been supplying patients in Australia since May, making it the first Aussie company to do so.
Thanks to its strategic partnership with Canadian giant Aphira, Althea commenced importing and supplying five Althea branded medicinal products to eligible patients in cannabis oil and dried flower form back in May.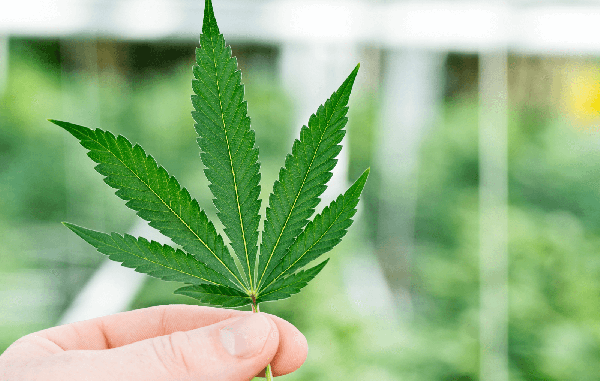 10. THC Global
Head office: Sydney
Official Listing date: 4 Apr 2017
Ticker: THC
Not only is the aptly named 'THC' in the business of developing medical cannabis, it also manufactures and distributes hydroponics equipment including associated materials and nutrients.
The company operates its large scale manufacturing facility out of Queensland and CEO Ken Charteris said it plans to establish The Hydroponics Company, renamed as THC Global, as leader in the industry over the coming months.
THC is already importing its first medicinal cannabis product range from Endoca, a CBD oil extract company founded by young Danish entrepreneur Henry Vincenty.
THC operates under a 'farm to pharma' pharmaceutical model and is currently delivering high quality medicinal cannabis products to Australian patients through existing access schemes.
Having secured both a significant growing capacity over two grow sites, and an industry-leading pharmaceuticals biomanufacturing facility, THC is in prime position to service both domestic patients and the export market.
THC's global commercial partners operate across four continents, supporting THC's future international growth. THC also operates a revenue generating global hydroponics business, focusing on the manufacturing and distribution of hydroponics equipment, materials, and nutrients.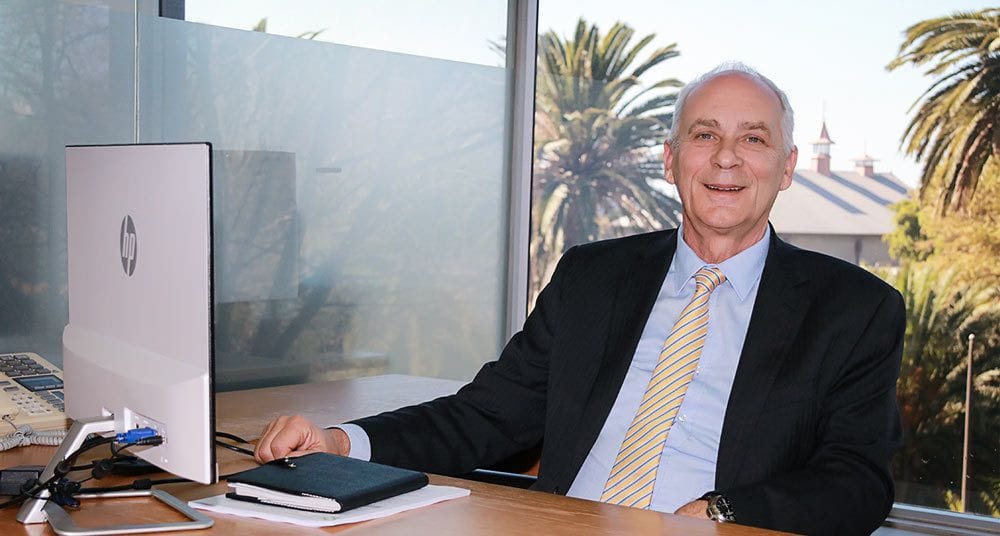 Ken Charteris, group CEO of The Hydroponics Company
11. Elixinol Global
Head office: Colorado & Sydney
Official Listing date: 8 Jan 2018
Ticker: EXL
Australia's cannabis industry has gained momentum over the past year; enough to attract serious interest from established international players.
Enter Elixinol Global, one of the few companies on this list to be born from an overseas company.
Elixinol Global was formed in January 2018 when Colorado-based Elixinol LLC joined forces with Hemp Foods Australia to form a new worldwide brand and launch an IPO.
The company may be new to the ASX, but it is no stranger to big international business. Elixinol distributes its hemp-based CBD products to 27 different countries and has access to global markets in skin care, hemp foods and medical cannabis.
Under Elixinol Global's company structure, Hemp Foods Australia is the manufacturer and distributor of hemp food products and skin care, while Elixinol LLC is the bulk and retail provider of hemp-based cannabidiol (CBD) dietary supplements and topical products.
12. RotoGro International
Head office: Canada & Perth
Official Listing date: 10 Feb 2017
Ticker: RGI
RotoGro uses an automated hydroponic system which was first designed and manufactured in Canada in 2006 to grow cannabis plants.
The auspiciously named 'Model 420' machine can grow up to 420 plants and is entirely self-contained, using a fraction of the electricity that other hydroponics units consume.
RotoGro International debuted on the ASX in 2015 in order to acquire licences for the RotoGro system in Australia and to enter a share sale agreement to buy out 80 per cent of RotoGro World Wide based in Canada.
During the first half of 2017-18, RotoGro's Canadian division bought out a new manufacturing and showroom facility which includes grow rooms and a data centre.
It also launched its growing management services which have been patent protected in the United States under the rotational hydroponics umbrella until 2023.
The parent company responsible for international marijuana player Gro3, Amfil Technologies, last year purchased 100 RotoGro hydroponic units and is currently designing a new warehouse which is projected to house up to 216 units.
RotoGro's short term plan is to form strategic partnerships or acquire companies in the fertigation space, ones which provide stand-alone solutions to greenhouse and traditional 'flat deck' cultivators of cannabis, as opposed to hydroponics.
The legalisation of recreation cannabis was a boon for RotoGro who received an order from Canadian cannabis producers Miracle Valley in April worth $2.3 million.
North America is a priority for RotoGro who purchased US-based Hanson Fertigation for $1.75 million in May.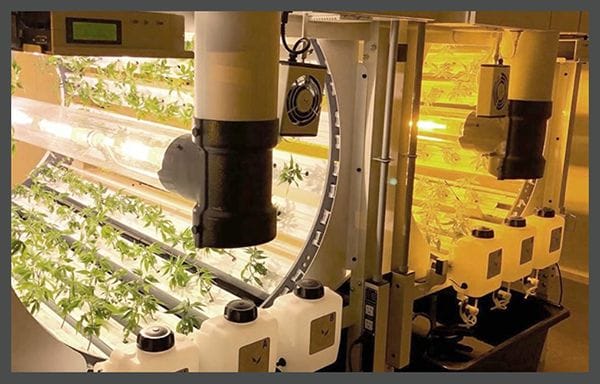 Rotogro machines growing cannabis
13. Zelda Therapeutics
Head office: Perth
Official Listing date: 28 July 2003
Ticker: ZLD
The story of Zelda Therapeutics began in California with cannabis company Aunt Zelda's and its founder, health sciences entrepreneur Dr Mara Gordon (pictured right).
Gordon co-founded Aunt Zelda's in 2011 and spent years generating high-quality human data and scientific processes, which were then imbued in Zelda Therapeutics' Australian IPO in 2016.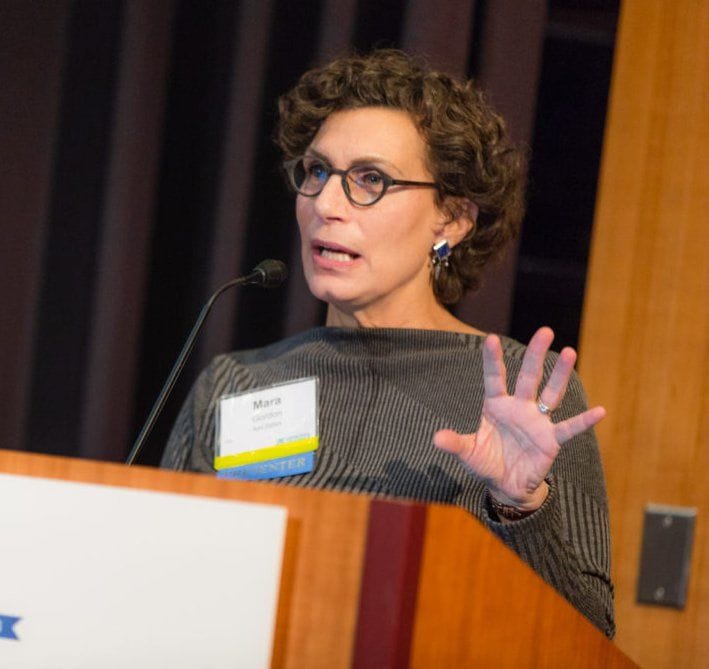 Since then, Zelda Therapeutics has walked the same scientific track; employing medical cannabis clinicians and researchers to tackle conditions including autism and eczema, as well as several types of cancer.
The company recently received the green light from the Human Research Ethics Committee and Therapeutic Goods Committee to investigate the effects of medicinal cannabis on chronic insomnia patients, reportedly an Australian first.
In December 2017, Zelda Therapeutics revealed its partnership with the Children's Hospital of Philadelphia to study the effects of medical cannabis treatment in paediatric autism. In April 2018 the company received another research approval to study the effects of cannabinoids in the treatment of paediatric autism patients.
Earlier this year the company also made another significant stride with its entry into the American OTCQB Venture Market under the ticker ZLDAF.
The United States isn't Zelda's only priority; in September the company announced it struck a partnership with German medicinal cannabis company HAPA Medical which provides HAPA with first rights to manufacture and distribute Zelda's products into the German market.
14. Bod Australia
Head office: Sydney
Official Listing date: 27 Oct 2016
Ticker: BDA
Bod Australia is another cannabis player on this list that couldn't resist chasing the big time in a budding sector.
It has been a long time coming for the company but it finally secured its first prescription in October 2018.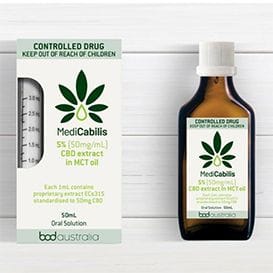 The received its first prescription and required Special Access Scheme approvals for its MediCabilis cannabis oil product.
The cosmetics and natural medicines company also partnered with New Zealand producer Manuka Pharma in January 2018 to develop and manufacture a new hemp honey brand, which it eventually plans to import into Australia.
According to Bod, New Zealand's biggest honey markets are Australia, the UK, China and Hong Kong with global import demand estimated to be around $2.6 billion.
Bod Australia was among the biggest beneficiaries when the Federal Government legalised medical cannabis exports at the start of this year.
During a single day of trade in early January Bod's stock price soared 39.5 per cent and has since continued to climb.
Outside of its honey operations, Bod recently signed a contract with pharmaceutical company iX Biopharma to develop a 'trial ready' wafer product.
The cannabis-imbued wafer, when placed under the tongue, dissolves within one minute to release compounds for rapid absorption and leaves no aftertaste.
15. Rhinomed
Head office: Melbourne
Official Listing date: 21 September 2007
Ticker: RNO
Melbourne based nasal respiratory company Rhinomed (ASX: RNO) locked down a 12-year exclusive licensing agreement of its nasal platform technology with Columbia Care LLC in early October 2018.
Columbia Care is the largest provider of cannabis-based products and services in the United States, making this a significant deal for the Australian group not traditionally known for dabbling in medicinal cannabis products.
By teaming up, Rhinomed hopes the agreement will leverage the strengths of both companies; Rhinomed's expertise in nasal medicine, and Columbia Care's dominance in cannabis products.
Product development has commenced already for multiple products with Rhinomed saying there is potential for a product launch in 2019.
16. Eve Investments
Head office: Perth
Official Listing date: 8 April 2004
Ticker: EVE
Nothing has been sweeter than honey for technology investment company Eve Investments since it first acquired a 50 per cent stake in tea tree and honey farmer Jenbrook, based in northern New South Wales, in May last year.
After getting a taste for Jenbrook's product pipeline, which includes different types of melaleuca and medical cannabis-based honey, Eve went on to acquire 50 per cent of Meluka Health in late-2017.
Meluka is a health and wellness company that specialises in organic cannabis-based honey.
Recently Meluka made strides in the Chinese market by entering a joint agreement to develop a new honey water product alongside ASX-listed company Refresh Group (ASX: RGP).
Ben Rohr, director of Eve Investments, said working with Refresh Group to produce such a singular product would help establish the brand in China.
"This is a great first step for Meluka Health to enter into this burgeoning market," he said.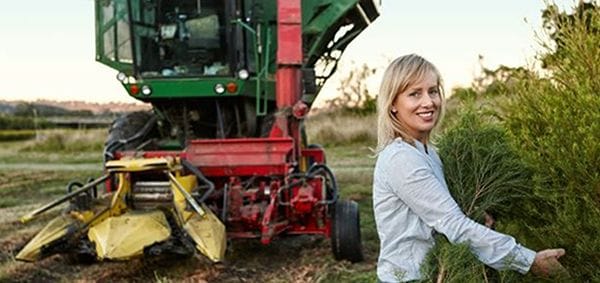 Eve Investments, harvesting essential oils
17. Affinity Energy and Health (T/A Algae.Tec)
Head office: Perth
Official Listing date: 13 Jan 2011
Ticker: AEB
Trading as Algae.Tec, Affinity Energy and Health is in the business of supplying sustainable and renewable algae products.
Generally it works in the proteins and biofuel oils space, but the call to cannabis has been irresistible for the company, which at the start of 2018 launched a capital raising round to seek a $2.5 million boost.
Later in May, the company went on to secure a partnership with Canadian-based Radient Technologies (TSXV: RTI) to develop high-end nutraceuticals in an effort to crack the fast-growing global market.
Executive chairman and managing director Malcolm James said the partnership brings the company closer to distribution, unlocking new opportunities.
"This is a significant partnership for Algae.Tec as it will enable us to leverage Radient's superior extraction technology, and it represents one of the final steps in the production of a variety of products for the high-end nutraceuticals market," he says.
"The global nutraceuticals market provides a compelling opportunity for the business and we look forward to providing our shareholders with the outcomes of this first round of extraction testing this quarter."
Algae.Tec announced last month that it had secured a crucial $7 million finance facility to drive operations within both its algae and cannabis divisions.
The funds will support operations including a feasibility study of the development of a new algae in North America, its partnership with Radient and its venture in Uruguay.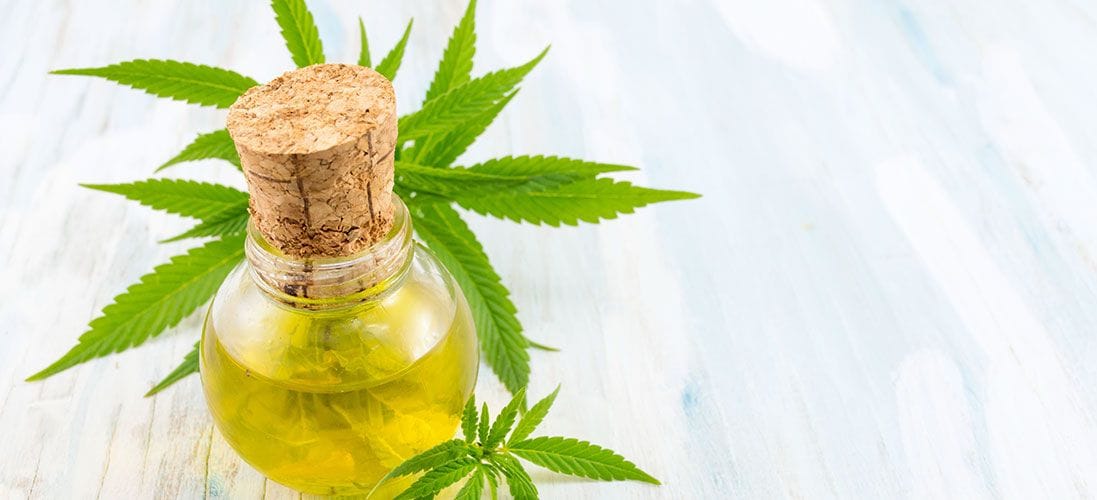 18. Atlas Pearls
Head office: Perth
Official Listing date: 31 Dec 1993
Ticker: ATP
In 2013, Atlas Pearls bought 50 per cent of Essential Oils Tasmania (EOT) which has become a player in the cannabinoid-based natural medicine arena.
EOT made significant strides at the end of last year when it entered a joint venture with LeafCann Group to pursue a medical cannabis license in Tasmania.
The end goal is to seek a series of licenses which will support a full supply chain of medical cannabis solutions.
When the companies joined forces, Atlas managing director Pierre Fallourd said it married LeafCann's scientific "relevant expertise" with EOT's three decades worth of "farming capability".
"Together we represent an experienced, well credentialed team with the capability to produce a quality product."
Atlas said Tasmania was the natural choice for medical cannabis operations considering the state already has a significant poppy farming industry which provides restricted ingredients to the pharmaceutical sector.
Aside from its Cannabis endeavours, in April and June this year the company made significant strides in the Japanese pearl market.
Its latest private pearl auction held in Kobe attracted $2.4 million in sales, with the average price soaring 15 per cent above comparison prices from six months ago.
19. CannPal Animal Therapeutics
Head office: Sydney
Official Listing date: 25 Oct 2017
Ticker: CP1
Who says medical cannabis is just for humans?
CannPal is a pet pharmaceuticals company that is researching how cannabis can influence therapeutic functions in our furry friends, namely cats and dogs.
The company aims to treat common conditions in animals including arthritis, cancer and tumours, using medical cannabis-based solutions to alleviate symptoms including nausea, loss of appetite, depression and internal bleeding.
At the beginning of 2018, CannPal was among a handful of companies to receive a medical cannabis import license from the Office of Drug Control.
The license allows CannPal to continue research into its flagship drug candidate, CPAT-01, a pain medication alternative to non-steroidal anti-inflammatories.
CannPal was also recently granted small-medium enterprise (SME) status by the European Medicines Agency which opens the company up to administrative and financial assistance for the development of its drugs in Europe.
The company was granted SME status in collaboration with its European research partner Klifovet AG.
In June, the company announced it struck up an agreement with the CSIRO to research the potential of medicinal cannabis for pets.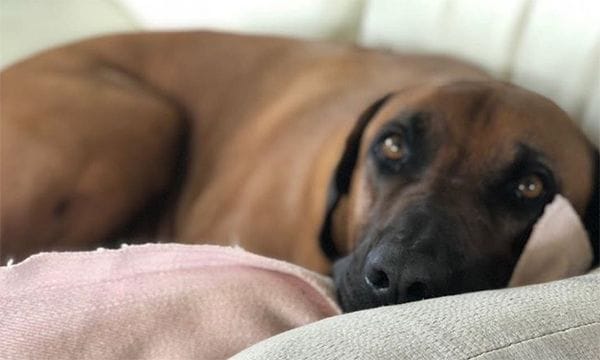 20. LifeSpot Health
Head office: Melbourne
Official Listing date: 11 Jan 2017
Ticker: LSH
LifeSpot Health is primarily a tech company, developing smartphone-based applications for medical diagnosis and health monitoring.
LifeSpot's apps BodyTel and My-LifeSpot allow users to digitally diagnose certain conditions, including skin diseases, and manage key vital functions associated with chronic conditions like diabetes.
While it's not necessarily a cannabis company to the core, LifeSpot did form a memorandum of understanding last year with Seng Vital to create a 50/50 joint venture surrounding the German company's Cannamed vaporiser.
Under the joint venture, Seng Vital integrates its vaporiser into LifeSpot's BodyTel platform and the technology monitors the dosage and time spent consuming cannabis. It also provides additional clinical security via fingerprint scan.
LlifeSpot has intellectual property rights regarding its user compliance technology, including the fingerprint scanner, which it also applies globally to other products.
Never miss a news update, subscribe here. Follow us on Facebook, LinkedIn, Instagram and Twitter.
Business News Australia
Get our daily business news
Sign up to our free email news updates.
Help us deliver quality journalism to you.
As a free and independent news site providing daily updates
during a period of unprecedented challenges for businesses everywhere
we call on your support