The 11-20 section of the Brisbane Top Companies list is founder-heavy to say the least - a trait Brisbane's business scene is famous for compared to its southern counterparts.
Whether it be travel entrepreneurs Graham 'Skroo' Turner of Flight Centre (ASX: FLT) or Corporate Travel Management's (ASX: CTD) Jamie Pherous, Pinnacle Investment Management Group's (ASX: PNI) Ian Macoun, or National Storage's (ASX: NSR) Andrew Catsoulis who has his venture in a seemingly constant state of expansion and receiving buyout offers, the founder-led ethos of the river city is something to be celebrated.
And that's not to mention retail stalwart Super Retail Group (ASX: SUL) and cloud network as a service provider Megaport (ASX: MP1), whose respective founders Reg Rowe and Bevan Slattery are on the boards in non-executive capacities.
This is in stark contrast to Cromwell Group, which fell seven spots and appears to still be acclimatising to its new leadership following the Gary Weiss-led takeover of the board which resulted in the ousting of longstanding CEO Paul Weightman at the end of 2020.
---
11. Eagers Automotive (APE)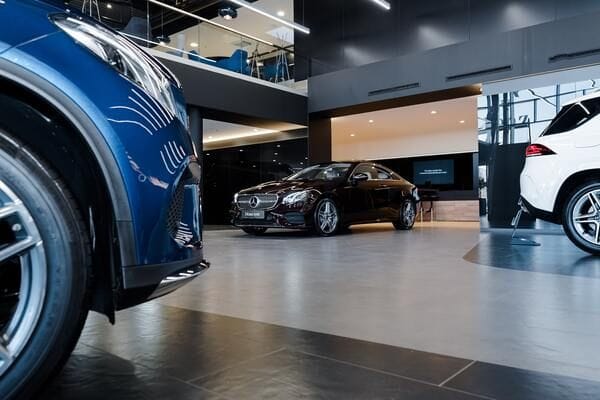 Consumer Discretionary
2020 rank: 9
Market Cap: $3.51b
1H21 revenue (operates on calendar year): $4.69b
1H21 profit (operates on calendar year): $202.3m
Listed: 1957
CEO: Keith Thornton
CEO salary: $1.22m plus incentives
The big issue for car dealership group Eagers Automotive (ASX: APE) is how long the good times will last.
The company, which accounts for 11 per cent of the new car market in Australia, has been struggling to keep up with demand for new vehicles as it remains strong.
The turnaround that began in the middle of the pandemic has driven Eagers Automotive to record earnings in the latest half year, putting it on track for a bumper full-year performance in calendar 2021 with a forecast profit range of $440-445 million.
Sales have been up across all of the company's state-based markets, led by a 38.7 per cent increase in private vehicle sales in the June half alongside a 14.4 per cent uptick in business vehicle sales. Not surprisingly, the rental car market also demonstrated a solid turnaround with sales up 82.8 per cent.
Net profit for the period soared to $202.3 million, up from $41.5 million the previous year and aided by a $30.7 million gain from the sale of its Daimler Truck operations. The result was softened by supply constraints that have pushed sales into the current half as Eagers recorded month-on-month growth in its order bank during the year.
Lockdowns in key markets such as Sydney, Newcastle and Auckland have taken their toll on profit however, particularly in relation to servicing operations that for extended timeframes were unable to trade at normal capacity.
CEO Keith Thornton says the extension of the instant asset write off to June 30, 2023, is likely to continue driving demand for new cars, adding to what he describes as "unusually strong market dynamics".
Thornton, the former COO of Eagers, assumed the top job in January after Martin Ward stepped down. Ward, who spent 16 years as CEO of Eagers, is still providing his experience to the groups as advisor to the board and CEO.
While statistics from the Federal Chamber of Automotive Industry show motor vehicle sales falling 8.1 per cent in October compared to this time last year, it says this is largely due to the "impact of ongoing microprocessor shortages on international supply chains". The industry body expects the supply of vehicles into Australia to stabilise over 2022.
Meanwhile, Eagers Automotive's disposal of the Daimler Truck operations to US-based Daimler truck dealer Velocity Vehicle Group for $108 million advances the company's bid to simplify its business model.
The move doesn't affect its Webster Truck and Isuzu Truck businesses which, along with the Hino and Aveco brand, have been brought under its automotive division. This removes the need for Eagers Automotive to have a standalone national trucks division.
---
12. Flight Centre Travel Group (FLT)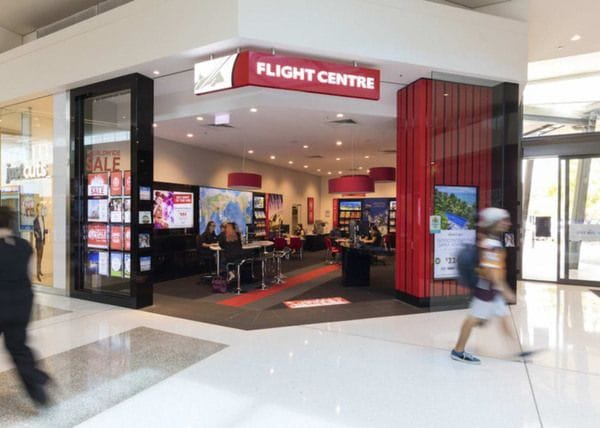 Consumer Discretionary
2020 rank: 8
Market Cap: $3.39b
FY21 revenue: $395.91m
FY21 loss: $601.71m
Listed: 1999
CEO: Graham Turner
CEO salary: $650,985
The frustration of lockdowns across Australia have been evident for Flight Centre Travel Group (ASX: FLT) CEO Graham Turner for most of this year.
A vocal critic of sporadic interstate borders closures, and an advocate for the early resumption of international travel, Turner might be smiling a bit more now that international flights are landing in Sydney.
After another tough period for the travel group in 2021, there is some hope that the rush for holiday bookings will begin in earnest this Christmas and into the new year.
Turner has noted the travel business can turn around rapidly, and the company is planning to be back in black on a monthly basis later this financial year.
Flight Centre is even looking at reaching pre-COVID business volumes by June 2024, albeit in much better shape with a "much leaner cost base and a more efficient operating model".
The appetite for Flight Centre's services is reflected in spikes in inquiries as the roadmap to unrestricted travel is announced on a state-by-state basis.
The Queensland Government's reopening plans for December 17, announced in October, led to a 6663 per cent surge in inquiries to Flight Centre's Ignite business, which operates a specialist MyQueensland division. The group's website recorded its largest day of online sales since June this year, when Australian borders were opened, with inbound Queensland bookings double those of a week earlier following the announcement.
With travel set to be more complex than the pre-COVID era, Flight Centre is in the box seat as a travel advisory to reap the benefits of the confusion emerging between jurisdictions for international travellers.
Flight Centre is also banking on its geographic diversity to fast-track its recovery with some countries showing a faster uptick in travel activity than others.
Flight Centre sees its recovery in the Americas and Europe benefitting from a $1.4 billion pipeline of corporate accounts won in FY21 with these regions accounting for 70 per cent of this new business.
The impending return to international travel saw Flight Centre launch its FCM corporate travel management business in Japan through a joint venture with Tokyo-based NSF Engagement Corporation. Japan is the world's fourth-largest corporate travel market.
---
13. Megaport (MP1)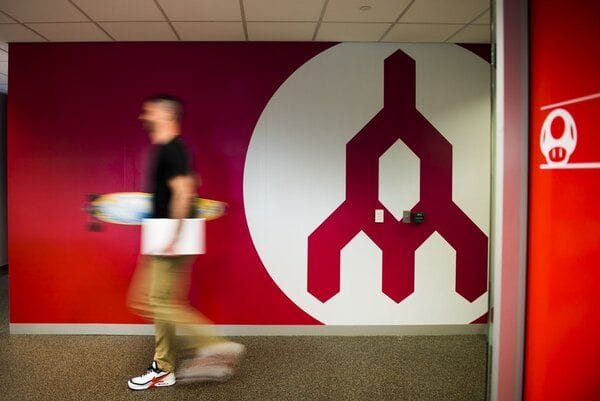 Information Technology
2020 rank: 14
Market Cap: $3.35b
FY21 revenue: $78.28m
FY21 loss: $55.0m
Listed: 2015
CEO: Vincent English
CEO salary: $3.54m
Investors in tech entrepreneur Bevan Slattery's Megaport (ASX: MP1) are accustomed to strong annual growth by the network-as-a-service provider which offers scalable bandwidth for public and private cloud connections.
Monthly recurring revenue growth has been rising sharply since 2016 and last financial year was no exception as it rose 32 per cent to $7.5 million.
While the company has yet to post net profit for a full year, Megaport achieved a milestone in achieving group EBITDA break-even in June this year.
"This is a strong validation of our business model, and there is additional operating leverage based on the investments to date," CEO Vincent English told shareholders at this year's AGM.
Megaport's European operations were EBITDA positive across FY21 while North America is the company's fastest-growing and largest potential market, where monthly revenue is growing at 47 per cent year on year.
The acceleration of digital transformation for businesses has helped drive the company's fortunes, positioning Megaport as a global leader in automated connectivity.
The company began as a software-defined network in Australia and now services more than 2,200 customers in more than in 136 cities across 23 countries. Among its clients are Zoom, Uber and eBay.
Megaport's acquisition of InnovoEdge, a service orchestration and automation company, allows the company to integrate the InnovoStudio service with its own platform.
"This will give customers the ability to not just use Megaport to provision services 'to the cloud' but lets us now 'take them through the cloud'," says Slattery.
"The InnovoEdge team's expertise in development and automation perfectly complements Megaport's software-defined networking capabilities."
English says Megaport's success has been defined by a rapid change in the needs of IT services by business.
"Today's IT decision makers are focused on using platforms and tools to achieve an infrastructure-less and agile experience," he says.
"They demand end-to-end control, ease of use, and services that work together with minimal to no manual work - in essence, automation and integration are now fundamental requirements."
Megaport says its current mission is to 'scale up, scale out'.
"This is a commitment by everyone at Megaport to accelerate our growth and our innovation cycle to increase our lead in the NaaS space," says English.
Megaport's shares have benefitted from a recent favourable analysis from Macquarie Group (ASX: MQG) which has listed the shares to outperform. Macquarie says the market may have overlooked the company's growth potential.
---
14. The Star Entertainment Group (SGR)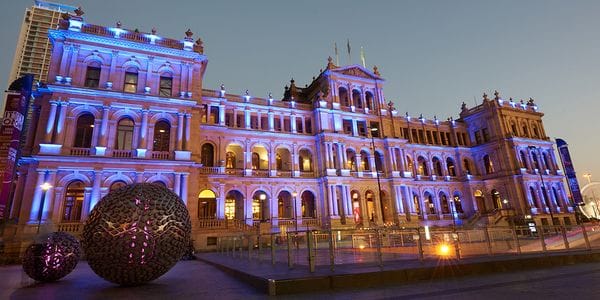 Consumer Discretionary
2020 rank: 6
Market Cap: $3.34b
FY21 revenue: $1.54b
FY21 profit: $57.9m
Listed: 2011
CEO: Matt Bekier
CEO salary: $3.06m
This year was looking good for The Star Entertainment Group (ASX: SGR) until the company faced allegations that dragged it into the regulatory quagmire confronting Melbourne and Perth casino operator Crown Resorts (ASX: CWN).
It's been a rollercoaster ride for The Star's shareholders since October when an investigation by Nine Network media, including a 60 Minutes report, alleged the company's systems were failing to detect money laundering activities across its casino properties.
The Star hit back at the claims, calling them 'misleading'. The Star later clarified that it was complying with its anti-money-laundering framework established in 2018. Regulatory authorities are investigating the allegations aired by the media.
However, the timing could not have been worse as The Star announced the reopening of its Sydney casino on October 11 following the NSW Government-imposed lockdown closure on June 25.
The Star's shares crashed more than 30 per cent over two days following the news, although they have recovered some ground since then.
The usual chatter of class actions also arose from the likes of Slater and Gordon (ASX: SGH) and Maurice Blackburn. The legal firms were looking to muster support for action against the allegations levelled against the company in its oversight of anti-money laundering and counter-terrorism risks, but The Star says it hasn't had any formal notification of this yet.
This capped off an otherwise encouraging performance by The Star over the past year despite the stop-start nature of its operations in Sydney. The company posted a $57.9 million profit in FY21, turning around the previous year's $94.8 million loss.
The Star is targeting the first half of 2023 for the opening of its $3.6 billion Queen's Wharf project in Brisbane. The company is also progressing its $2 billion master plan for the Gold Coast casino site where it is developing a second 63-level mixed-use tower. The current development, a 53-level development known as The Dorsett, is edging closer to completion expected in early 2022.
"We are extremely confident about the future of Australia's tourism industry – on both a domestic and international basis – when border restrictions are eventually eased," chairman John O'Neill told shareholders at the AGM. "We are even more excited about the future of south-east Queensland specifically."
The Gold Coast delivered record domestic earnings for the group with gaming revenue up 18 per cent in the second half of FY21 compared to the equivalent pre-COVID period in 2019.
As Queen's Wharf starts to take shape, The Star this year offloaded the heritage-listed Treasury Casino and Hotel buildings that have housed the group's key operations in Brisbane since the 1990s.
The sale to listed investor Charter Hall (ASX: CHC) on a lease-back arrangement for $248 million was instigated as part of the group's strategy to free capital from non-core or low-yielding assets. Charter Hall has bought the properties on an initial yield of 4.7 per cent.
---
15. Pinnacle Investment Management Group (PNI)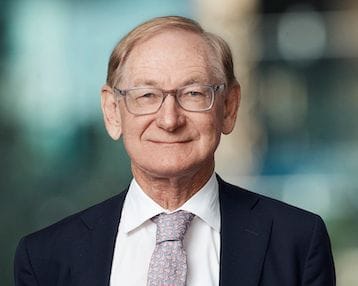 Financials
2020 rank: 19
Market Cap: $3.22b
FY21 revenue: $32.51m
FY21 profit: $67.01m
Listed: 2007
CEO: Ian Macoun
CEO salary: $1.34m
Record profits and funds inflow have combined to cap off a strong share market performance for Pinnacle Investment Management Group (ASX: PNI) in 2021.
Funds under management surged 52 per cent to $89.4 million in FY21, bolstered by $16.7 billion in net inflows. Market movements and investment performance added $14 billion to the value of the funds.
Pinnacle fundamentally comprises 16 investment affiliates in which it holds significant minority stakes. It provides these funds with equity, seed capital and working capital, as well as distribution services, business support and responsible entity services.
Pinnacle has a 49.9 per cent holding in Hyperion Asset Management, 40 per cent of Riparian Capital Partners and 40 per cent of Spheria Asset Management, among others.
Aikya Investment Management, in which Pinnacle holds 32.5 per cent, is among the group's newest affiliates. Established in 2020, Aikya specialises in managing Emerging Markets equity portfolios.
Pinnacle sees Aikya's edge being its long-term approach to primarily focus on assessing the quality of the business owners and managers in emerging markets.
Riparian is a specialist water, agriculture and food investment firm, established in early 2019 to acquire and manage investments across the agricultural sector.
Pinnacle sees the diversity of its portfolio as a key business strength. The group is increasingly looking to international markets to expand both the scale and diversity of its affiliate portfolio.
"The growth in size and breadth of the affiliate base is delivering clear benefits to shareholders, with greater diversification across different asset classes and investment strategies and enhanced performance fee potential across a range of strategies and market conditions," says the company in its latest annual report.
The company is headed by founding managing director Ian Macoun who has an extensive track record in the funds management field, including his role as inaugural CEO of Queensland Investment Corporation in 1988.
Macoun took advantage of Pinnacle's rising share price earlier this year, selling nine million shares in the company, or 4.8 per cent of the issued capital, for about $83 million – or $9.25 a share.
If he sold them at their recent November peak, those shares would have been worth $171 million although he says the proceeds were aimed at diversifying his personal investments with most of the proceeds reinvested in Pinnacle affiliates.
Macoun still holds 9.8 per cent of Pinnacle's capital and he has assured investors he isn't going anywhere for a while.
"It is my intention to remain a substantial shareholder for many years to come," he says.
---
16. National Storage REIT (NSR)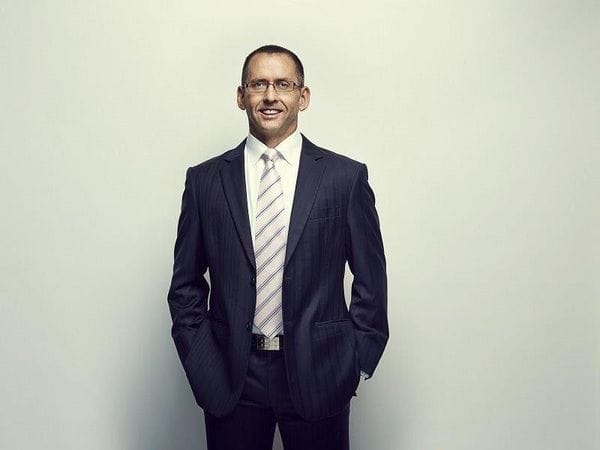 Real Estate
2020 rank: 15
Market Cap: $2.92b
FY21 revenue: $217.75m
FY21 profit: $309.7m
Listed: 2013
CEO: Andrew Catsoulis
CEO salary: $3.05m
National Storage REIT (ASX: NSR) was the subject of a three-way buyout bid early last year, and while these eventually fizzled out the prospect of a takeover is still circling the self-storage operator.
US-based Public Storage Inc. (NYSE: PSA) was the last one standing with a non-binding proposal to buy National Storage for $2.40 per security, but the pandemic put an end to that bid.
However, Public Storage was rumoured to be in the frame again earlier this year, along with market talk that centred on potential interest from US investment group Blackstone (NYSE: BX).
While neither have shown their hand, the certainty is that they may have missed the boat as the market capitalisation of National Storage has risen almost $1 billion since the first quarter of this year.
National Storage is an expanding business, operating 211 centres in Australia and New Zealand. It has been growing at the rate of almost 20 centres a year through acquisitions since 2013.
The group acquired 22 centres and three development sites for a total of $320 million last financial year, and has a further $100 million in acquisition opportunities in its sights.
National Storage has total assets of $3.25 billion, up 23 per cent during the year. Its self-storage portfolio has been buoyed by an 8.5 per cent lift in occupancy to 86 per cent in FY21.
Any potential takeover interest from the likes of Public Storage could be based on the attractive returns when compared to National Storage's global competitors.
The primary capitalisation rate for the group's Australian portfolio is 5.97 per cent, while its New Zealand assets sit at 6.07 per cent. The most recent acquisition by Public Storage, the US$1.8 billion ($2.4 billion) deal for its US competitor ezStorage, was pitched at a 3.6 per cent capitalisation rate.
National Storage sees more scope for growth in Australia and New Zealand due to the fragmented nature of the sector. The group has completed at least four more acquisitions totalling $33 million in the current financial year.
Adding diversity to the group's business is Wine Ark, Australia's largest wine storage provider, which houses more than two million bottles of fine wine across 15 centres for clients located in over 30 countries.
Earlier this year, National Storage raised $325 million through a rights issue, with the funds used to retire debt and reduce gearing levels from 35 per cent to 24 per cent.
---
17. Corporate Travel Management (CTD)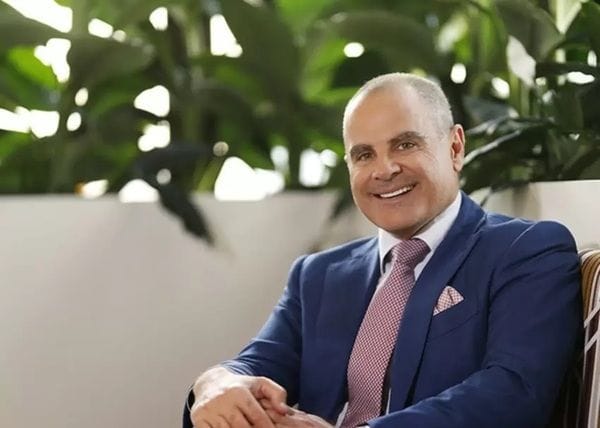 Consumer Discretionary
2020 rank: 11
Market Cap: $2.88b
FY21 revenue: $174.04m
FY21 loss: $57.76m
Listed: 2010
CEO: Jamie Pherous
CEO salary: $492,904
The necessity of business travel was always going to play well for Corporate Travel Management (ASX: CTD) as international borders began to open and the recovery in the company's key European and US markets led to a return to profit in the fourth quarter.
The result was boosted by the company's acquisition of US-based Travel & Transport last year, a counter-cyclical move that lifted the company's scale in North America, UK and Europe. About 80 per cent of the company's revenue was generated from these regions in the fourth quarter of FY21, up from 72 per cent of proforma group revenue in FY19.
Corporate Travel Management estimates that it has grown to become the world's fourth-largest global travel manager.
Corporate Travel Management is expecting a rapid rebound in business in Australia and New Zealand in the second half of FY22 as vaccination rates increase and borders begin to reopen. The group found domestic activity had recovered to 85 per cent of pre-COVID levels in the small six-week window when all Australian and New Zealand borders were opened in April this year.
The Australian market's rebound is one of the company's top five catalysts for incremental revenue growth in the current financial year, but it is also banking on an increase in domestic travel in the US and UK, as well as intra-European and trans-Atlantic travel growth.
The success of the group's acquisition of Travel & Transport, and its integration into the company's existing systems, has whet Corporate Travel Management's appetite for new opportunities. The company says it is currently assessing opportunities that support is global strategy.
Corporate Travel Management's shares have outperformed its Brisbane-based competitor Flight Centre Travel Group (ASX: FLT) for most of 2021, rising more than 55 per cent from their January lows. However, Flight Centre regained a lot of lost ground in the past couple of months as the path to international travel improves globally.
---
18. Super Retail Group (SUL)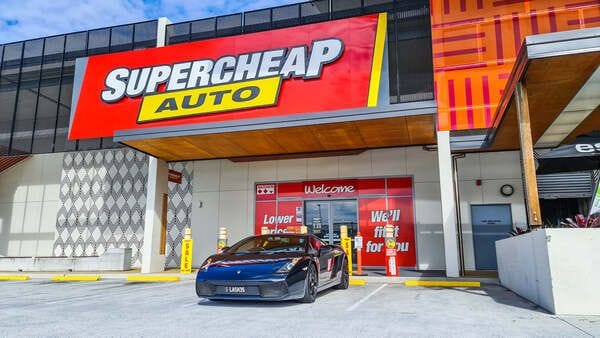 Consumer Discretionary
2020 rank: 13
Market Cap: $2.8b
FY21 revenue: $3.45b
FY21 profit: $301.0m
Listed: 2004
CEO: Anthony Heraghty
CEO salary: $3.35m
Super Retail Group (SUL) has had a rocky start to FY22 after closing out the previous financial year on a record high.
The company's like-for-like sales growth across its business divisions, namely Super Cheap Auto, BCF, Rebel, and Macpac, suffered a reversal of fortunes in the first 16 weeks of the current financial year.
Lockdowns in Victoria and NSW amplified the downturn which saw group sales fall 12 per cent. But stripping out the performance from stores in lockdown-affected areas, Super Retail is still lagging the previous year by 6 per cent.
That may be understandable as Super Retail made strident gains in sales volumes during the pandemic, so FY21 sales figures were effectively turbo-charged. However, when compared with the equivalent period in FY20, which was pre-COVID, Super Retail's sales so far this year are still 27 per cent higher.
Much of the growth has come from digital channels, with the group reporting in its October update that online sales have almost doubled, up 96 per cent, and now represent 30 per cent of group sales in the current year. Click and collect has grown by 163 per cent, outpacing home delivery, and representing 59 per cent of online sales.
The company says the continued strength across its divisions sets Super Retail Group up for a strong Christmas trading period.
The only negative is freight and logistics costs hitting margins after a period of significant restocking due to earlier supply chain constraints. Supply chain issues remain challenging.
CEO Anthony Heraghty told shareholders at this year's AGM that digital sales adoption was a long-term trend across its brands. The company is investing in its digital capability to continue growing market share.
But that doesn't mean pulling back its investment in a bricks-and-mortar presence.
Super Retail Group is planning a substantial refurbishment across its Supercheap Auto network, upgrading it from the old format to next-generation stores to provide more fitment options for customers.
The group's Rebel RCX (Rebel Customer Experience) stores, which focus on more interaction and immersion while shopping, are proving to be a hit and Super Retail plans to prioritise the rollout of this format across its top 25 sites.
The trialling of smaller format regional BCF stores has also been successful with the 600sqm stores delivering sales intensities that are 30 per cent above average. These stores also benefit from lower rents and more modest capital expenditure to establish and operate.
"We are achieving quite a bang for our buck," says Heraghty.
While Super Retail's outdoor retail division Macpac, acquired in 2018, delivered 14.2 per cent like-for-like sales growth in FY21, it remains the clear underperformer for the group.
Super Retail introduced Macpac products in Rebel and BCF over winter, a strategy the company says has significantly enhanced brand awareness and boosted sales in Macpac stores. The group plans to roll out more stores in colder climate states to capitalise on the momentum.
Super Retail's October update was just the ticker for giving the shares a boost, and they are not far from toying with record highs.
---
19. Cromwell Property Group (CMW)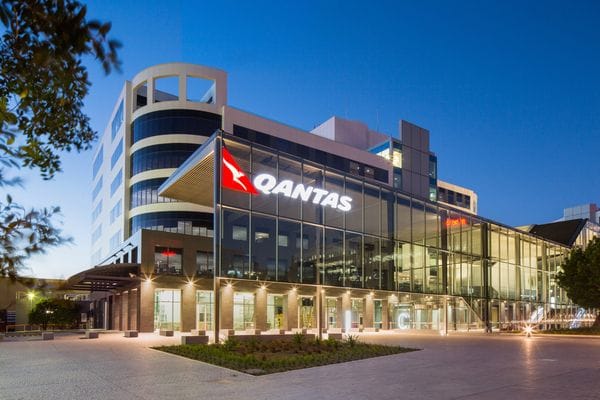 Real Estate
2020 rank: 12
Market Cap: $2.23b
FY21 revenue: $595.0m
FY21 profit: $308.2m
Listed: 1973
CEO: Jonathan Callaghan
CEO salary: $1m plus incentives
Cromwell Property Group is set for a new era after a turbulent period for the real estate investor and funds manager that was marked by a disgruntled shareholder-led board overhaul and the departure of long-time CEO Paul Weightman.
Former Investa CEO Jonathan Callaghan stepped into Cromwell's top job in October, capping off a board reshuffle that saw corporate raider Gary Weiss elected as chairman in March.
Callaghan brings to Cromwell a strong track record in managing Investa's office investments. It is this asset class that makes up a large part of the Cromwell portfolio – about 66 per cent.
Cromwell has a direct property investment portfolio valued at $3.9 billion and total assets under management of $11.9 billion in Australia, New Zealand and Europe. Europe accounts for the bulk of assets under management, totalling $5.9 billion.
Its funds management division has four projects worth $659 million under way and another six worth $1.5 billion cleared for a start following initial feasibility assessments.
The battle for control of Cromwell was triggered by Singapore-based property giant ARA Asset Management which had launched an unsuccessful hostile takeover bid last year and sought to oust Weightman from the role.
ARA was unhappy with the direction Cromwell was taking, especially the push into retail investments in Poland prior to the pandemic, which added to the company's debt position.
Weightman ultimately threw in the towel and resigned from the Cromwell board in December last year.
Weiss, who is also chairman of Estia Health (ASX: EHE) and Ardent Leisure Group (ASX: ALG), earlier this year said a review of Cromwell's strategy and business model was underway to simplify the group structure, improve capital efficiency and accelerate growth in its funds management and development business.
Cromwell delivered a 73 per cent increase in net profit to $308.2 million in FY21, driven in part by a $97.5 million increase in the value of investment properties. The underlying operating profit actually fell 13.5 per cent, but that's because the result from the previous year was boosted by a one-off $32 million fee from the sale of Sydney's Northpoint Tower.
While Cromwell isn't offering market guidance for the current year amid the potential social and economic disruptions presented by the pandemic, the group says it remains confident in light of its performance over the past year.
---
20. Coronado Global Resources Inc. (CRN)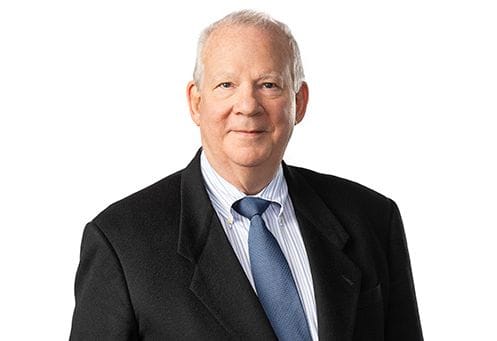 Materials
2020 rank: N/A
Market Cap: $1.87b
1H21 revenue (operates on calendar year): US$800.4m
1H21 loss (operates on calendar year): US$96.1m
Listed: 2018
CEO: Gerry Spindler
CEO salary: US$1.8m
US and Australian coal miner Coronado Global Resources Inc. (ASX: CRN) has the luxury of geographical diversity to take advantage of the trade spat with China.
While sales to China from Australia dried up, its sales from the US picked up. The resources company, which makes its debut on the Brisbane Top Companies list this year, saw coking coal sales from the US increase due to higher spot prices and record demand from China.
Coronado's US-sourced coal demand from China has exceeded pre-COVID levels. It made a record single shipment of coal totalling 136,400 metric tonnes from the US East Coast to China this year.
However, the company's latest half-year report to the end of June reveals some of the challenges the group faced.
It wasn't until May that the price of metallurgical coal started moving sharply higher as global demand for steel started picking up, peaking around US$275 a tonne in October. But the company's realised metallurgical coal price for the June half-year was only US$99.8 a tonne, up 2.6 per cent on the previous year.
Mining costs rose at a much faster rate than this, up 12 per cent to US$64.20 a tonne, although this was largely due to unfavourable foreign-exchange movements and higher freight costs in the US. Costs in Australia were even higher due to the impacts of seasonal wet weather earlier this year.
Coronado began targeting spot-price sales in the current half year to capitalise on the higher coal price which is expected to benefit margins in the current half.
The average coal sale price improved by the September quarter, with its Australian operations achieving US$117 per metric tonne.
CEO Gerry Spindler says the imbalance in coal markets had largely resolved itself by the end of June, with prices rising significantly and 'index parity between the US and Australian markets resuming'. Spindler says the company is 'buoyed by the prospect of prolonged higher metallurgical coal prices as steel demand continues to rise faster than supply growth'.
As a pure coal play, Coronado has begun partnering with industry experts to prepare its energy transition plan. Coronado anticipates releasing the outcomes of this plan in the current half.
Meanwhile, Coronado was struck with a second tragedy in as many years at its Curragh coal mine in Central Queensland during November following the death of a mine worker. The Curragh mine was previously rocked by the death of an employee of a contractor working on site in January 2020.
---
READ MORE
Market caps are based on the close of trade, 29 November 2021. This list was prepared with information provided by the ASX.
Never miss a Top Companies update or news story: Sign up to Business News Australia's free news updates
Follow us on Twitter, Facebook, LinkedIn and Instagram
Get our daily business news
Sign up to our free email news updates.