A battery tech spin-off and an initial public offering (IPO) have changed the make-up of the bottom end of the Top 30 of this list, which also features KFC operator Collins Foods (ASX: CKF) - a company that has been on a tear during the pandemic.
Lithium-sulphur battery developer Li-S Energy (ASX: LIS) electrified the ASX on its debut in September as an offshoot of its substantial shareholder PPK Group (ASX: PPK), an outfit led by Robin Levison who on multiple occasions was on this list as the managing director of Industrea.
As excitement builds over future energy sources and electrification, Li-S' shares are now worth much more than double their listing price. At the other end of the spectrum is Dalrymple Bay Infrastructure (ASX: DBI) - owner of the world's largest coal terminal in the Bowen Basin - which has lost a fifth of its market capitalisation since its December IPO.
---
21. New Hope Corporation (NHC)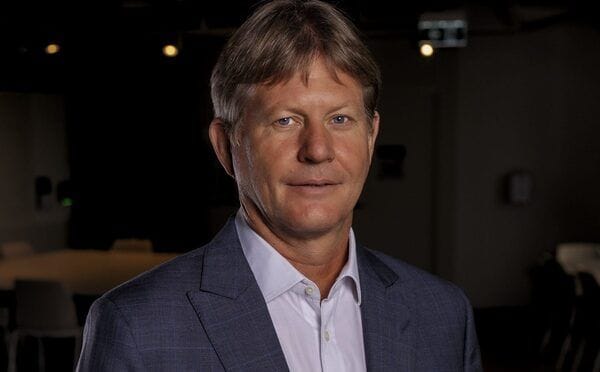 Energy
2020 rank: 18
Market Cap: $1.66b
FY21 revenue: $1.05b
FY21 profit: $79.35m
Listed: 2003
CEO: Reinhold Schmidt
CEO salary: $2.16m
Higher coal and cattle prices make for a strange partnership, but they were the perfect combination driving profits up for New Hope Corporation (ASX: NHC) in FY21.
The group runs a diversified business, including oil reserves as well as a pastoral division, but coal is at the core of its operations.
Apart from a pullback in production at the New Acland mine on the Darling Downs, New Hope reported a strong increase in underlying earnings, turning around a loss from the previous year which was impacted by significant impairments for its Queensland coal assets.
The fate of New Acland is back in the Land Court to be reheard following a High Court win by the group. This will be the third time the Land Court has heard the case for expanding New Acland to stage three.
Production was down 39 per cent at New Acland and New Hope says the last coal will be mined before the end of the calendar year as it continues to pursue final stage-three approvals. The Land Court heard the case in November with a decision expected to be handed down early next year.
After starting the first half of FY21 with a weakening market for its thermal coal, New Hope implemented a series of cost-cutting measures including a rationalisation of its corporate office operations.
With coal prices since then rallying to 10-year highs, the company says it is reaping added benefits because it is now a much leaner operation.
New Hope also notes that it was not impacted by the coal war with China over the past year as its key customers are in Japan and Taiwan.
New Hope is coupling its pastoral activities with the rehabilitation of mine sites.
A cattle-grazing trial at the Oakleigh West rehabilitation area was completed in November last year, with the company heralding this as a great success in demonstrating the ability of its rehabilitated land to support grazing after mining.
The company also benefitted from a 40 per cent increase in cattle prices during the year. Bengalla Agricultural Company fattened and sold 1,200 Acland Pastoral Company-bred weaners and the company is looking to strengthen its livestock program thanks to good winter rains.
Among the negatives for the company is a claim by the liquidator of two of its subsidiary companies seeking $171.4 million in damages plus interest over allegations that New Hope allowed the companies to trade while insolvent.
The companies, Northern Energy Corporation and Colton Coal, were placed into voluntary administration in October 2018 and then into liquidation following a creditors' meeting in July 2019. New Hope says it will 'vigorously defend' the proceedings.
---
22. Collins Foods (CKF)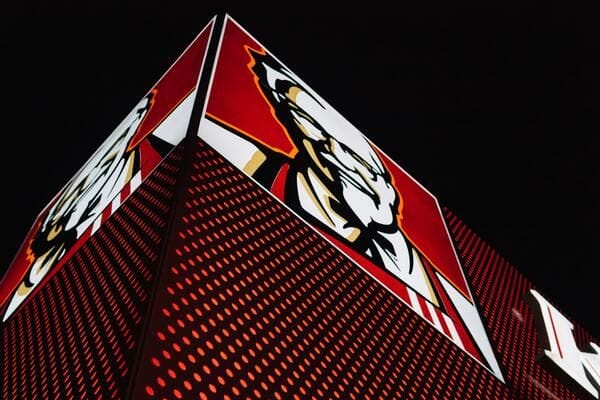 Consumer Discretionary
2020 rank: 20
Market Cap: $1.46b
FY21 revenue: $1.06b
FY21 profit: $32.9m
Listed: 2011
CEO: Drew O'Malley
CEO salary: $1.47m
Collins Foods (ASX: CKF) describes the past year as one of unprecedented challenges, but for shareholders it's been a sweet ride as drive-through chicken and burritos proved to be the perfect accompaniment to a pandemic.
Shares in the operator of KFC and Taco Bell hit record highs in October as group revenue exceeded the $1 billion mark for the first time in FY21. The revenue figure was up 12.4 per cent but the underlying profit rose 18.3 per cent to $56.9 million.
That trajectory continued in the first half ending 17 October 2021, with the company seeing revenue rise by 8.5 per cent to $534.2 million and NPAT beating the prior corresponding period by about $6 million at $26.4 million, underpinned by a return to growth in its European operations.
Collins Foods operates 251 KFC stores and 16 Taco bell outlets in Australia. It also has KFC operations in the Netherlands and Germany, along with the Sizzler chain in Asia after closing the last of its Sizzler restaurants in Australia last year because of COVID.
The company's ambitions in Europe received a significant boost in October after a new corporate franchise agreement was secured with KFC's parent Yum! Brands Inc. (NYSE: YUM).
The agreement replaces the existing arrangement and sets Collins Foods on track to develop up to 130 new KFC outlets in the Netherlands over the next 10 years.
"We believe there is substantial opportunity for restaurant growth in the Netherlands, given KFC's low penetration rate relative to developed markets and other quick service restaurant brands," says KFC CEO Drew O'Malley of the new agreement.
Within a week of the announcement, Collins Foods announced it was buying nine KFC restaurants in the Netherlands from the country's second-largest KFC franchisees. Once completed, Collins Foods will have 44 KFC franchises in the Netherlands, or 55 per cent of the market.
The Netherlands underperformed Collins Foods' German operations last financial year, although drive-through sales were strong in both countries, rising 9.5 per cent and 12.6 per cent respectively.
The company is eyeing further improvements in its European operations as COVID restrictions begin to ease.
In Australia, Collins Foods is ramping expansion of the Taco Bell chain after a 57.4 per cent lift in revenue to $28 million in FY21, aided by four new outlets opening during the period.
Taco Bell is currently a loss-making system for the group, although Collins Foods is expecting that to turn around with its scaling-up plans.
---
23. EML Payments (EML)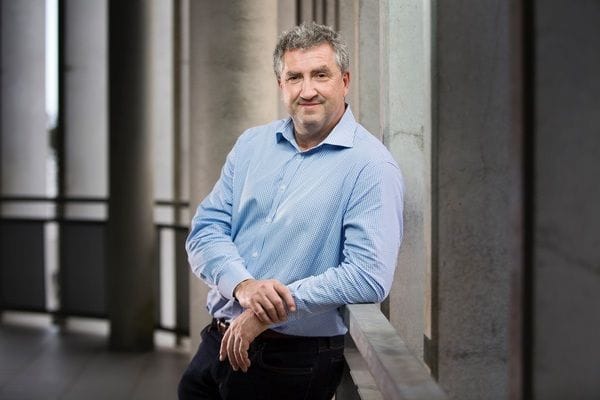 Software & Services
2020 rank: 17
Market Cap: $1.28b
FY21 revenue: $194.2m
FY21 profit: $21m
Listed: 2006
CEO & MD: Tom Cregan
CEO salary: $1.43m
EML Payments may have negotiated an $82 million discount on its 2020 acquisition of Prepaid Financial Services (Ireland) by leveraging the uncertainty that surrounded the early days of the pandemic, but investors found a few unwanted surprises under the bonnet about a year after the transaction was completed.
Financial results were steadily gaining momentum and the EML share price followed suit, fully recovering from its COVID-19 drop by the end of March this year, but these highs were brought to an abrupt halt by the Central Bank of Ireland (CIB) raising "significant regulatory concerns".
The announcement wiped $800 million in shareholder value from EML in a day as the company indicated the Irish regulator's potential directions could materially impact PFS' (also known as PCSIL) European operations, representing 27 per cent of the total group's global revenue in the first quarter of 2021.
The concerns related to anti-money laundering and counter-terrorism financing (AML/CTF) matters, risk, control frameworks and governance, although at the recent AGM the company's CEO Tom Cregan emphasised the regulator had not found any instances of financial crime, AML or CTF matters, nor deficiencies with respect to safeguarding, capital adequacy or solvency measures.
Nonetheless, the CIB's demands have cast a long shadow over the gift and reloadable card company ever since, despite EML making headway elsewhere in Europe with a separate $112.7 million acquisition of Sentenial, the owner of open banking suite Nuapay which has a strong presence in France and the UK.
Following a slow recovery even amidst the exploration of class actions against EML from the likes of Shine Justice and Maurice Blackburn Lawyers, investors were in for a shock again in early October when EML revealed an update about a remediation plan and possible orders to limit certain programs.
This time around $150 million in shareholder value was slashed in a day, but shares continued to slowly decline over the course of October and into early November.
EML has taken a $11.5 million one-off charge to deal with remediation, advisory services and a provision for potential fines, while at the AGM Cregan revealed the CBI issue had caused delays for 36 of the group's 114 programs in implementation.
However, even with this charge the company's expected EBITDA of $42.2 million is still up $10 million on the prior year. And the company has 313 deals in the pipeline according to Cregan, who noted an historical win rate for new business of around 40 per cent.
"Our advisers in Ireland understand Ireland's unique regulatory landscape and are accustomed to dealing with the CBI which regards e-money institutions as "inherently high risk" and expects these institutions to have very strong AML and CTF frameworks in place to mitigate this risk," Cregan said.
"We are executing a comprehensive Remediation Plan in PCSIL to meet CBI's concerns. The plan is on track to be substantially completed by Christmas with any residual items in place by March 2022," non-executive chairman Peter Martin added at the AGM.
"The team in Ireland has established a positive working relationship with the CBI and we expect that any residual concerns will be resolved," he said.
Martin also noted that PCSIL's share of revenue rose to 30 per cent in the September quarter, and with Sentenial on the books Europe now accounts for more than 60 per cent of sales, alongside 20 per cent from North America and the balance coming from Australia.
"Sentenial is a first mover in the high growth area of Open Banking in Europe. Sentenial's highly regarded technology and product suite significantly expands our European footprint and can be leveraged across our other geographies over time," Martin said.
Since the AGM, investors have been given some encouragement after EML reported the CBI would allow PCSIL to sign new customers and launch new programs, but at the time of writing it is far from recovering its former glory.
---
24. LI-S Energy (ASX: LIS)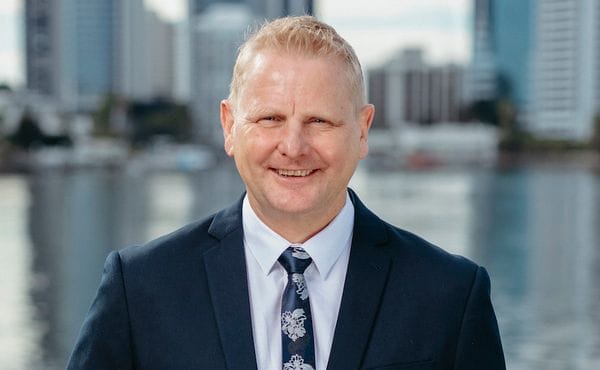 Capital Goods
2020 rank: N/A
Market Cap: $1.17b
FY21 revenue: $0
FY21 loss: $1.68m
Listed: 2021
CEO: Lee Finniear
CEO salary: $215,158
One of the new additions to the 2021 Brisbane Top Companies list is also one of the ASX's freshest debutants, having commenced trading in late-September to rapturous applause.
Lithium sulphur battery technology company Li-S group - backed by PPK Group which is also on this year's list - debuted with a market capitalisation of $544 million, despite the company still being unprofitable and yet to generate any revenue.
In its first day of trading, shares in the company hit an early high of $3.05 per share, and closed at $2.33 – way above the listing price of $0.85 each.
Through the introduction of a nanomaterial called Boron Nitride Nanotubes (BNNT) into the battery chemistry, Li-S has been able to create lithium-sulphur batteries that retain a much stronger, longer-lasting energy capacity than lithium-ion while avoiding the significant degradation which has made lithium-sulphur batteries unviable until now.
This could mean mobile phones with a one-week battery, electric cars with a 1,000-kilometre range and drones that fly for hours between charges.
Li-S is the result of a joint venture between the company's founding shareholders - PPK Group (the major shareholder with nearly 50 per cent of securities), BNNT Technology Limited (which holds 13.2 per cent) and Deakin University (4.69 per cent).
While still yet to prove itself, Li-S signed a collaboration agreement with Australian technology company Janus Electric in order to test the Li-S-made batteries.
Janus Electric, which has developed a proprietary system to convert diesel powered prime movers to electric power, will test the batteries in its prime mover battery packs.
Subject to further commercial agreement and volume supply, Janus intends to purchase battery cells from Li-S to progressively meet its anticipated future requirements of 495,000 battery cells by the end of 2023.
---
25. Jumbo Interactive (JIN)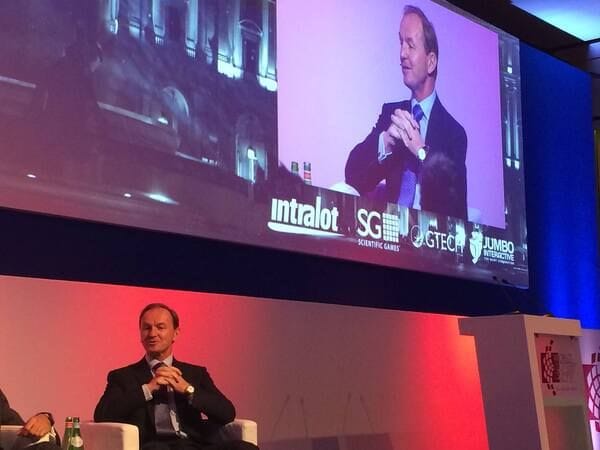 Consumer Services
2020 rank: 21
Market Cap: $1.06b
FY21 revenue: $83.32m
FY21 profit: $26.96m
Listed: 1993
CEO: Mike Veverka
CEO salary: $1.39m
Digital lottery software and services provider Jumbo Interactive (ASX: JIN) capitalised on a solid performance in FY21 by stepping into the Canadian lottery market through the acquisition of lottery management group Stride.
The $11.7 million acquisition has progressed Jumbo Interactive's plans to diversify beyond lottery retailing through a software-as-a-service (SaaS) offering and a managed services division.
Jumbo Interactive recorded double-digit growth in its core retail lottery business, and even stronger growth for its SaaS and managed services operations, both of which come from a low base. Jumbo licenses its PBJ platform as a SaaS solution to government and charity lottery operators globally.
Although the company's market capitalisation edged past the $1 billion mark this year, Jumbo Interactive has fallen down this year's list due to the rapid rise of the market cap of other Brisbane companies.
CEO and company founder Mike Veverka describes FY21 as a pivotal year for the group through the creation of three separate business divisions.
Stirde adds scale to the company's managed services operations by giving the company a foothold in the Canadian charity lottery market. Stride provides services to more than 750,000 active lottery players in the Alberta and Saskatchewan provinces.
During the year, Jumbo Interactive also secured a new agreement with Tabcorp Holdings (ASX: TAH). The 10-year reseller arrangement provides Jumbo Interactive with long-term certainty and an opportunity to build on its fledgling SaaS and Managed Services businesses.
Jumbo Interactive celebrates 25 years since it was founded by Veverka as a technology company that found its niche in the digital lottery sector. Veverka says that after more than two decades, the global digital lottery industry is showing no signs of slowing down.
"We will continue to invest in the business to ensure we are ready to capitalise on the medium to long-term growth opportunities that lie ahead," he says.
"We now look forward to integrating Stride on our journey."
The Stride deal comes on the heels of Jumbo's $9.5 million acquisition in FY20 of UK lotteries manager Gatherwell, which specialises in school and charity lotteries. With its latest acquisition in Canada, Jumbo now operates in three geographical areas.
Gatherwell has been meeting expectations which led to its entitlement to a final earn-out payment of $1.9 million this year.
---
26. Dalrymple Bay Infrastructure (DBI)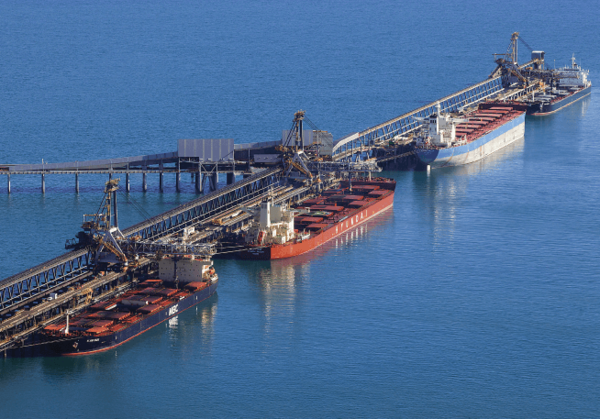 Transportation
2020 rank: N/A
Market Cap: $1.04b
1H21 revenue (operates on calendar year): $219.7m
1H21 loss (operates on calendar year): $113.2m
Listed: 2020
CEO: Anthony Timbrel
CEO salary: $750,000 plus incentives
An investment in Dalrymple Bay Infrastructure (ASX: DBI) is effectively an alternative play in the coal sector.
The infrastructure company, which owns the Dalrymple Bay Terminal servicing exports from Queensland's Bowen Basin, controls the world's largest metallurgical coal export terminal.
In 2019, the facility handled 15 per cent of the world's global metallurgical coal, making it a critical link in the world's steelmaking supply chain.
Dalrymple Bay Infrastructure, which is chaired by David Hamill, a former Queensland Treasurer, makes its debut on the Brisbane Top Companies list after joining the ASX trading board in December last year.
The port asset was developed by the Queensland Government in 1983. It was floated on the market by Brookfield, offering 500 million stapled securities at around $2.57 each and capitalising the asset as $1.286 billion. Brookfield retains 49 per cent of the listed asset.
Dalrymple Bay Terminal operates on a 99-year lease granted by the Queensland Government in 2001.
While it is pitched as an investment offering stable returns, the terminal's revenue is directly linked to the volume of coal loaded from the site and that is aided by the current capacity being fully contracted to 2028.
However, revenue for the June half-year fell $10.5 million short of prospectus forecasts, although a reversal of IPO transaction costs bolstered the bottom line by $94 million.
The future risk to the asset is the emergence of alternative low-emission technologies in the manufacturing of steel. While hydrogen-based technology is gaining favour with government and industry, Dalrymple Bay Infrastructure says this technology is some way from taking over from metallurgical coal as an energy source used to produce steel.
The infrastructure group is expecting export metallurgical coal demand from the Bowen Basin to be underpinned by relatively stable demand from Japan, Korea and Taiwan, as well as China. India and South-East Asia are also expected to be the key drivers of an increase in demand for the commodity.
---
27. PPK Group (PPK)

Technology
2020 rank: 28
Market Cap: $986m
FY21 revenue: $0
FY21 loss: $5.48m
Listed: 1994
Executive chairman: Robin Levison
Executive chairman salary: $240,000
After transitioning from a mining outfit to a multi-pronged technology player with a focus on boron nitride nanotube technology, PPK's efforts to remain at the cutting-edge of manufacturing have seen it thrive in the worlds of lithium batteries and self-driving cars this year.
Clever partnerships have revolutionised PPK's day-to-day, most notably its 50 per cent stake in Li-S Energy (ASX: LIS) - a lithium-sulphur battery manufacturer which also has the support of Deakin University (which owns 4.69 per cent) and PPK subsidiary BNNT Technology (which holds 13.2 per cent).
The spin-off of Li-S to become its own listed entity on 28 September played well into the hands of PPK shareholders, who received a special dividend in the form of Li-S shares just months before the battery maker made its ASX debut.
Li-S landed on the ASX with a market capitalisation of $544 million, following a $34 million IPO, and is trading around $1.83 per share at the time of writing - great news for PPK and its shareholders considering the battery maker debuted at just $0.85 per share.
Both Li-S and boron nitride nanotube maker BNNT are core to PPK's strategy. Though they operate independently, one cannot work without another. BNNT operates a low-cost production method for a heat resistant nanomaterial known as Boron Nitride Nanotubes (BNNT) that is essential in stabilising the lithium sulphur batteries produced by Li-S Technology.
"They have cracked the problem of producing BNNT at a commercially reasonable price point and at scale," Li-S Technology CEO Dr Lee Finniear said.
"This has the potential to make a dramatic impact on the global stage."
The breakthrough now positions the regional Victorian city of Geelong as a new powerhouse in the development of the next generation of batteries that could potentially accelerate the take-up of electric vehicles (EVs) globally.
The speed at which PPK is accelerating into becoming a fully-fledged player in the EV revolution is quite impressive, considering the Brisbane-based company only acquired its stake in BNNT in March 2019.
Its strategy is made clearer considering PPK's $1.5 million investment in AI road safety company Advanced Mobility Analytics Group (AMAG), securing a 20 per cent equity stake.
AMAG released a Software-as-a-Service (SaaS) product in 2020 that uses artificial intelligence, video analytics and deep learning technologies for managing road safety.
While PPK is looking more and more like a future manufacturer of electric, autonomous cars at first glance, its other activities are as diversified as ever.
In September it entered into a joint venture with manufacturing solutions company Xefco to make anti-viral and anti-bacterial face masks. An independent study conducted by the Peter Doherty Institute found the technology to be used by the JV called Survivon is able to inactivate COVID-19 in as little as five minutes.
In October, PKK's subsidiary White Graphene penned another collaboration agreement for the parent - this time with Sun Metals Corporation to develop protective coatings using boron nitride nano sheets to protect the interior surfaces of sulphuric acid pumps - enhancing their lifespan in "extremely adverse" operating conditions.
The company also has a 45 per cent stake in Craig International Ballistics too - a leading supplier of body armour to the Australian Defence Force and police forces.
---
28. Sayona Mining (SYA)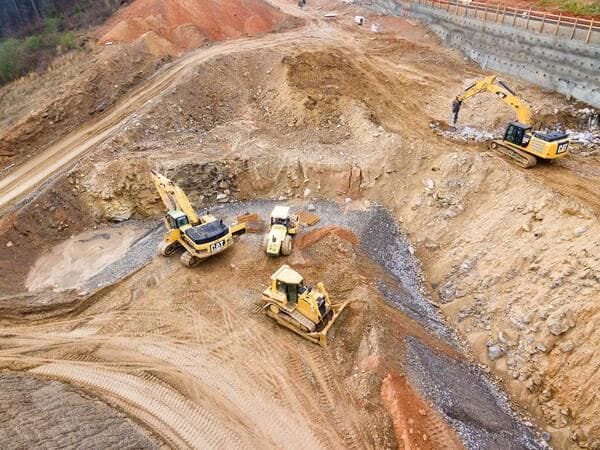 Materials
2020 rank: N/A
Market Cap: $951m
FY21 revenue: $645,387
FY21 loss: $4.38m
Listed: 2004
CEO: Brett Lynch
CEO salary: $1.28m
Sayona Mining (ASX: SYA) made great strides as an emerging lithium producer through strategic acquisitions this year.
The sharp rise in the company's share price in 2021 has led to Sayona's debut on the Brisbane Top Companies list with a market capitalisation of more than $1 billion – up more than 400 per cent over the past year.
Sayona has operations in Québec, Canada, and Western Australia, but its acquisitions this year have fired up investor interest in the group which is rolling out ambitious plans to secure North America's leading lithium asset base to meet accelerating lithium demand.
In August, the company acquired North American Lithium Inc., a lithium miner and processing plant operator in Quebec.
It followed this up in September with a US$86.5 million ($117.4 million) deal for a 60 per cent interest in the Moblan Lithium Project, also in Quebec.
North Ameircan Lithium, an established lithium mine and concentrator, is located close to the company's flagship Authier Lithium Project in Qubec and the Tansim Lithium Project.
It is being integrated with Authier to create what Sayona says is 'world-scale Abitibi lithium hub'. Abitibi-Témiscamingue is an administrative region located in western Québec.
In September, Sayona announced a potentially significant resource increase for North American Lithium.
The company is advancing plans for downstream processing in Quebec, capitalising on its proximity to low-cost, renewable hydropower, an established mining services industry and the North American battery market.
Piedmont Lithium Inc. (ASX: PLL), a company that is also listed on the Nasdaq, took a strategic 19.9 per cent stake in Sayona Mining earlier this year to advance the company's expansion into the US market. Piedmont has agreed to contribute a share of future funding for the Canadian operations.
Sayona's Australian operations, comprising the development of a lithium, graphite and gold deposits in the Pilbara and Kimberley regions, were boosted by a revised earn-in agreement with Altura Mining Ltd (ASX: AJM).
Taking advantage of its higher share price, Sayona secured the support of sophisticated and institutional investors in October, raising $100 million at 14.5c per share to fund its most recent acquisition of Moblan. The company raised a further $25.5 million from existing shareholders.
Earlier this year, Sayona announced plans for product trials with fellow Brisbane-listed company Novonix (ASX: NVX) as it plans to develop a 99.97 per cent lithium hydroxide battery suitable for North American EV makers.
---
29. Australian Agricultural Company (AAC)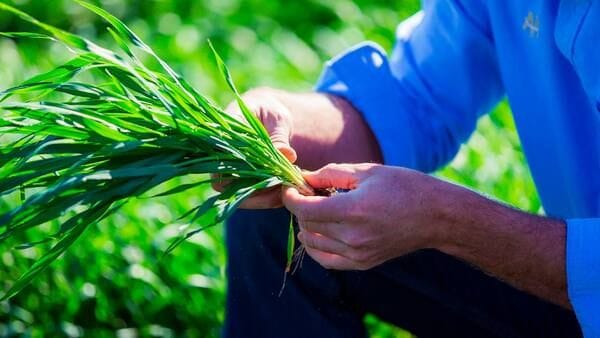 Consumer Staples
2020 rank: 24
Market Cap: $901m
1H22 revenue (to 30 September 2021): $143.46m
1H22 profit: (to 30 September 2021): $83.21m
Listed: 2001
CEO: Hugh Killen
CEO salary: $948,531
The market value of country's largest beef producer, Australian Agricultural Company (ASX: AAC), has fattened up this year as the company navigated through the challenges posed by the pandemic and Australia's trade dispute with China.
However, AACo is a much leaner company as a result of the disruptions to both the supply and demand side of its business.
Despite a rise in meat alternatives, AACo says global demand for healthy, safe and high-quality beef remains strong. The area that has hit the company hardest in terms of demand has been orders from the restaurant industry, the most severely impacted by shutdowns globally.
AACo has adapted by seeking out new delivery channels and marketing strategies, including capitalising on a renewed passion from consumers for fine dining at home. The company has readjusted its distribution channels to find new markets for its products. It also has focused on its premium brands for higher margins while reducing business costs.
The company's grazing operations are largely based in Queensland and the Northern Territory. Established in 1824, AACo is one of Australia's oldest continuously operating companies, and it controls a not insignificant portion of the Australian land mass - 6.4 million hectares.
The beef industry is still feeling the effects of years of drought, followed by devastating floods that hit the Gulf country in 2019. The company has seen lower calving rates since 2018 leading to lower meat volumes available for sale this year.
Amid these challenges, AACo has seen an 8 per cent increase in its average meat sales price per kilo in FY21. The company says while the herd is rebuilding, it will take a number of years to flow through to meat production.
The group's shares have risen sharply following the release of its full-year results in May, rising about 40 per cent since then.
AACo reported a 20 per cent drop in beef and cattle sales in FY21, but that was also accompanied by a dramatic reduction in the cost of bringing its products to market.
Margins have also improved through a focus on its Westholme and Darling Downs brands, as well as its premium brands, such as Wylarah which is distributed to the world's top fine dining restaurants.
The brand focus has seen the company improve price per kilo achieved in North America by 14 per cent. This is now seen as a lucrative market for the company, and this is where AACo has redirected sales of its premium away from China.
Investing its retail brand sales in South Korea and redirecting higher-value loin products to new markets has also helped deflect the impact of lost sales to China.
Meanwhile, AACo this year also stepped into carbon abatement for the first time through the registration of its Beef Cattle Herd Carbon Management project, which is recognised under the Australian Clean Energy Regulator's methodology for reducing the intensity of carbon emissions in beef production.
---
30. Data#3 (DTL)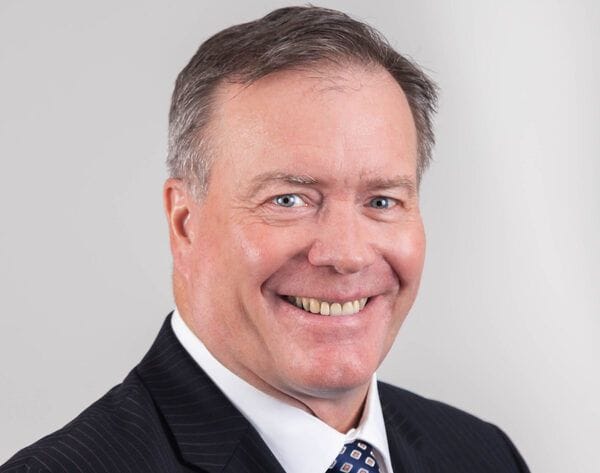 Software & Services
2020 rank: 22
Market Cap: $875m
FY21 revenue: $1.95b
FY21 profit: $25.4m
Listed: 1997
CEO: Laurence Baynham
CEO salary: $1.03m
Cloud and IT services provider Data#3 (ASX: DTL) hit the ground running in FY22 following a surge in demand for services the previous year.
An increase in corporate IT spending from the second quarter of last financial year has spilled over into the current year, positioning the company well to capitalise on expectations of a record growth in the Australian IT market.
IT research and advisory firm Gartner has predicted the Australian IT market will grow at a record rate of about 4 per cent this calendar year, to be valued at more than $100 billion.
Data#3 has not only experienced a return of larger infrastructure projects among its corporate and government clients, but it is also aided by the work-from-home revolution as companies look for cost savings and productivity improvements for remote staff. Cyber security has also become a higher priority.
Data#3 expects the digital transformation to play a significant role in Australia's economic future, irrespective of the pandemic.
The company experienced an increase in inquiries from customers looking at large-scale projects designed to transform or reinvent their businesses.
Among the constraints faced by the business this year is the global shortage of silicon chips. This sliced about $3 million from the company's pre-tax profit because products could not be delivered to clients on time. That's part of the reason Data#3 made a bumper start to FY22 as those lagging orders were filled.
However, while the company is not offering full-year profit forecasts, it does emphasise that it's on track to deliver sustainable earnings growth.
CEO Laurence Baynham gave a clearer picture at the AGM in October, saying the first half would be an improvement on the previous year's $13.9 million pre-tax profit.
Data#3 is expecting pre-tax profit in the range of $15 million to $18 million for the current half-year. The company's earnings are generally skewed to the second half with the final quarter expected to again bolster the full-year results.
---
READ MORE
Market caps are based on the close of trade, 29 November 2021. This list was prepared with information provided by the ASX.
Never miss a Top Companies update or news story: Sign up to Business News Australia's free news updates
Follow us on Twitter, Facebook, LinkedIn and Instagram
Get our daily business news
Sign up to our free email news updates.