After being provided with the opportunity to work with Australian soldiers returning from tours of duty, entrepreneur Mick Fielding began to question whether having a roof over his head and food in his tummy would be enough to keep him content.
In the mid-2000s, Fielding, who holds an engineering degree majoring in robotics and a PhD in control change theory from Deakin University, was working as a researcher for IISRI (Institute for Intelligent Systems Research and Innovation) when he joined a project aimed at better understanding command and control devices used to initiate improvised explosive devices (IEDs).
With no previous military background to speak of, Fielding was left slightly aghast at some of the project's findings, which included discovering quality control stickers still attached to modified commercially available devices.
Sitting in his palatial air-conditioned office, surrounded by expensive technologies and comforted knowing he could drive home that evening, Fielding started to think how he might be able to make more of a difference.
"I really felt compelled to spend more of my efforts on developing technologies to assist people to carry out their day-to-day work in the defence sector," Fielding tells Business News Australia.
"I thought, how can I use the skills that I've learned, the networks that I formed, and the creativity that I've developed over the years to do something better, or something new ideally, that hopefully makes the world a better place for a cohort of people or even at an individual level?"
Fielding would work at IISRI for another decade, gaining a broader understanding of defence technologies and culture - surrounded by people operating within the defence environment.
During this time, he spent six years working on a haptically-enabled counter IED robotic system funded by the Australian Defence Force. The intuitive system was designed to replicate the sense of touch and feel so operators handling IEDs, through an automated platform, could be aware if liquid poured out of the device they were holding.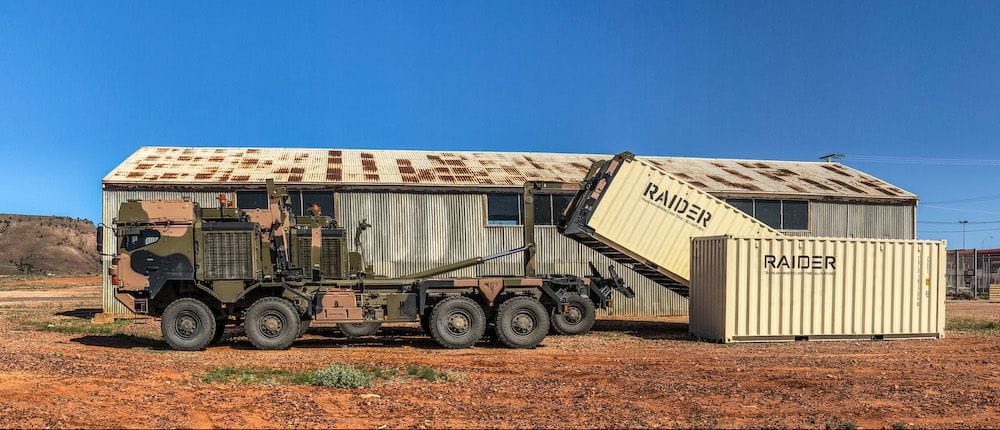 In 2016, IISRI was approached by a company that needed access to a moving target to conduct testing and evaluate some equipment it was developing.
To his surprise, Fielding found that existing training targets couldn't replicate how targets would be represented in the field of battle – neither visually, in appearance, or how it might react in terms of movement.
Fielding was involved in building a prototype system, but ultimately the bid was unsuccessful.
Not to be deterred, Fielding undertook a literary and technology review of the sector, identifying there was a fairly substantial gap in the market for this type of technology – and out of this opportunity, Raider Targetry was born.
In its simplest form, the core technology of the business is a mobile self-propelled electric system capable of moving a wide range of target combinations at speeds approaching 40 km/h.
Designed and manufactured in Australia, the RAIDER Mobile Moving Target System can operate day or night and adds variable dynamic elements to any live-fire or live-simulation training.
"In terms of ensuring Australia has the capability to defend itself, it needs to be able to use all of its systems to their full capacity, and a significant part involves training with weapons and various systems they have available to them," Fielding explains.
Fielding determined that traditional targets, used for training purposes, were often rudimentary and stationery, meaning the military couldn't train with its advanced weapon systems, which was designed to engage moving targets.
The substantial logistical and financial costs were also prohibitive, involving transporting large numbers of troops across the country to fixed-target infrastructures.
Raider Targetry's solution involves packing its system into a 20-foot container that can be transported to any location using road, sea or rail and can be set up in the field with very little preparation time.
"Our technology is based around innovation - we produce sophisticated, advanced targetry systems which allow soldiers, and defence forces more broadly, to train to maximum effect - using targetry which more accurately mimics adversaries they would be exposed to in theatre," Fielding says.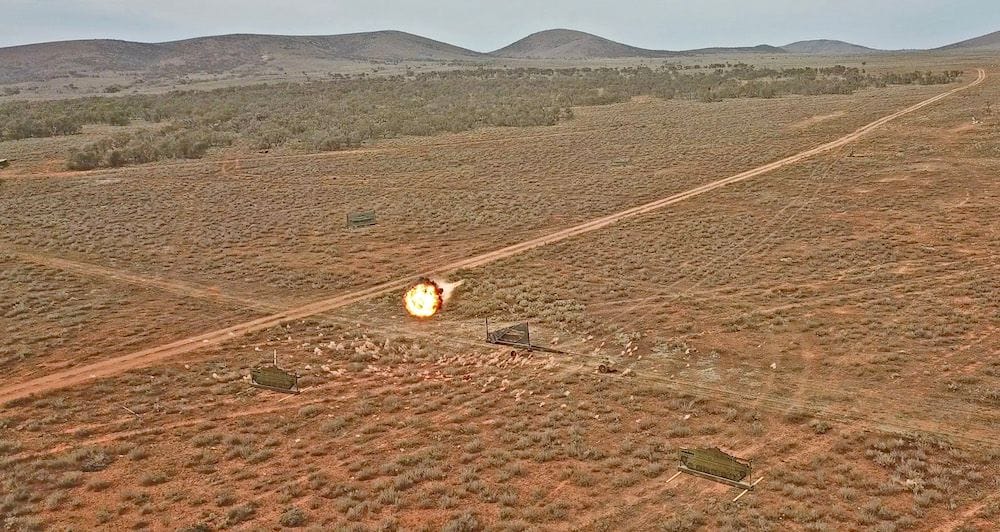 Although a tremendous amount of value comes from being intimately exposed to a military environment, Fielding and his co-founder Cody Webster may have benefited from not being pre-conditioned to think a particular way in approaching a problem.
However, Fielding is very aware of the expectations and pressure of working in this space and the significance placed on accuracy and reliability.
"The big one I put a lot of emphasis on is the environment that people are working within demands a higher level of reliability in the technologies that they're using," Fielding says. "Quite often, it can be a matter of life and death for the sort of people who are relying on this equipment."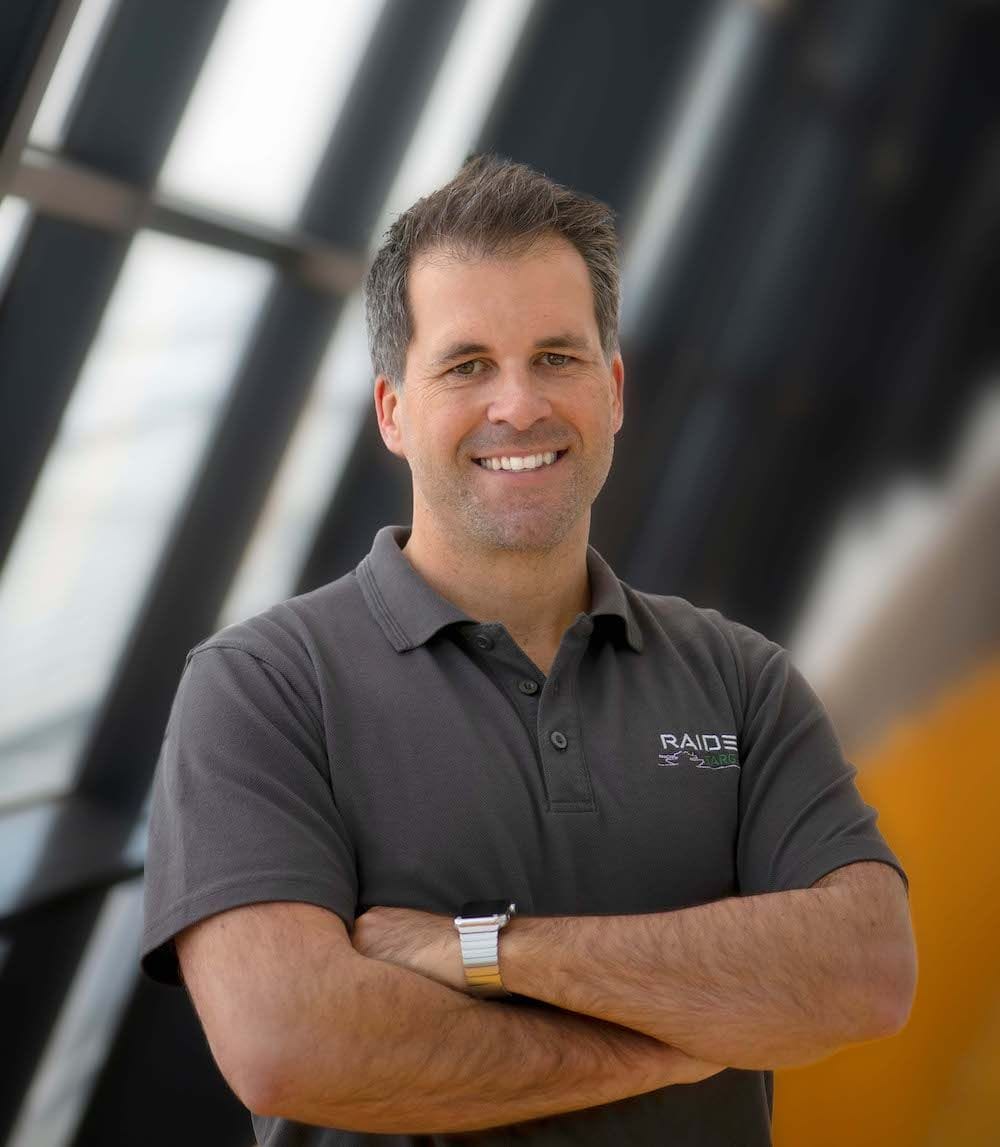 Raider Targetry co-founder Mick Fielding
Raider Targetry was incorporated in late 2019, but it wasn't until the second quarter of 2020 before the project transitioned into a commercial entity entirely separate from Deakin University.
The business focused on ensuring that the transition from Deakin to the newly formed entity was as seamless as possible. Contracts were novated across to ensure Raider Targetry had one significant customer in place on day one - the Commonwealth of Australia.
"We were fortunate, in a number of ways, and as has been said, luck favours the prepared," says Fielding, who alongside his co-founder Webster was a finalist in the 2021 Business News Australia Young Entrepreneur Awards.
"We were fortunate that we're able to keep things fairly lean in terms of how we operated the business.
"And we've been able to operate and grow the business without any external support or funding at this point in time, although in saying that, we have been able to access a modest amount of funding through a number of the grant programs that are available."
The business was initially based in Victoria but soon moved to the Sunshine Coast to be closer to its end-users and take advantage of the largely remote terrain.
After taking a while to foster new relationships with local manufacturers and service providers in Queensland, the business is now at a point where it has sufficiently stabilised.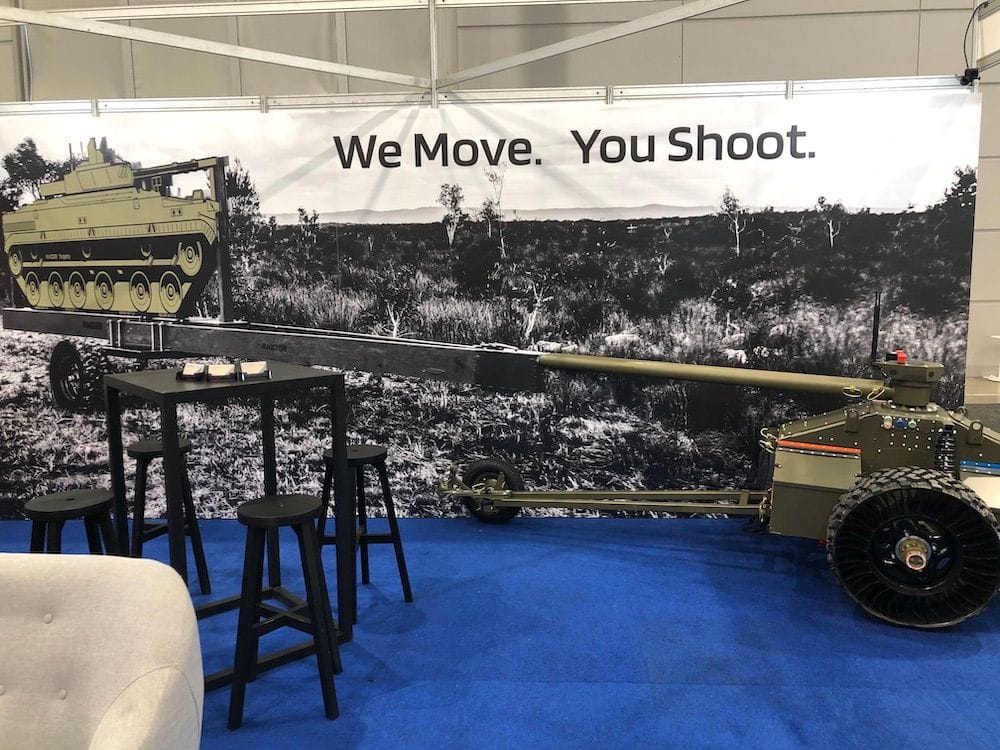 Fielding has enjoyed the experience of being an entrepreneur and building out a new company from scratch. He enjoys working with a great team and carving his own path, but he also finds interacting with the end-users hugely rewarding.
"There's no point in doing what we're doing unless it is adding a tangible value to our end users," Fielding says.
"The team regularly hear from end-users, during a quiet conversation or a pat on the back, and they say what you're doing is really adding value to what we're trying to achieve.
"The surprise we often get when we roll out a new product or a new prototype in front of soldiers is that, before you know it, they're demanding the bit of kit and telling us we can't live without it."
The business is now in a healthy position and is in the process of tripling its workforce (currently seven) by the end of the year as it looks to expand into international markets.
"The focus for our technology for the last 18 to 24 months has been maturing the technology in one of the harshest environments on the planet, the continent of Australia, from the far north all the way down to the deep south," Fielding says.
"The environmental conditions that we're having to operate our systems within can vary dramatically and, quite often, international markets will look for technologies that perform well in Australia to give them the confidence they will operate more or less anywhere else on the planet."
As the focus moves away from the existing technology, which is now maturing, Fielding believes there is a potential for vast growth as the emphasis shifts towards enhancing capabilities and increasing the number of products available.
"One of the biggest contributors to that is our understanding of what's required in terms of training targets both now and into the future," Fielding says.
"As people have grown to understand what our product can deliver, they've realised they can extend the training so far beyond what they've been able to do in the past, in terms of the realism and the variability. There's just been a growing demand for access to the technology."
One exciting project the business is working towards is developing a prototype system to assist individuals who have incurred an injury during their service.
The social impact project, referred to as the adventure chair, aims to assist individuals who have suffered reduced mobility to access off-road or all-terrain.
Fielding's ambition is to develop the business into providing the most advanced training systems available in the world.
Get our daily business news
Sign up to our free email news updates.
Help us deliver quality journalism to you.
As a free and independent news site providing daily updates
during a period of unprecedented challenges for businesses everywhere
we call on your support