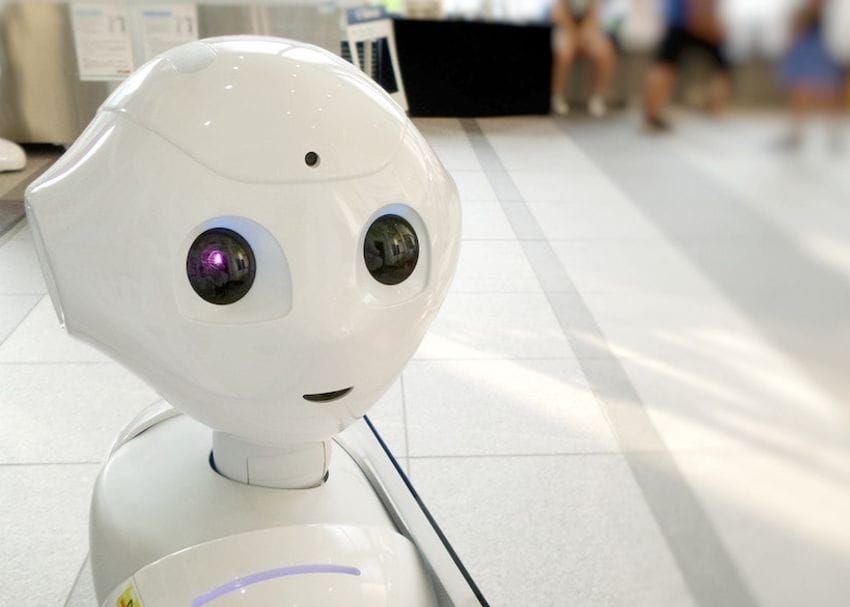 Four ways businesses can use artificial intelligence to triumph in 2022
The last two years have delivered major disruption to the technology industry and broader business community. At the same time, reliance on digital platforms and eCommerce has exploded due to COVID-19 physical distancing and business closure requirements.
With panic buying and supply chain shortages impacting pricing and material availability, Australian businesses have been forced to adopt digitisation strategies faster in order to survive. As products and services are democratised onto digital platforms, businesses are looking for every opportunity to deliver the right product at the right price – to fully personalise offers to customers based on both historic trend data and real-time insights driving their purchasing decisions.
Enter artificial intelligence (AI).
While not new, the last couple of years have seen a significant increase in the number of organisations deploying AI within day-to-day business operations, particularly for sales purposes.
From pricing goods in preparation for possible market changes, to understanding how inflation will impact the bottom line, businesses have the potential to achieve AI-driven success in the next 12 months – but only if they are willing to take the time to educate and integrate.
Let's take a closer look at how harnessing AI will help businesses succeed in 2022.
Shielding customers from market volatility
The impact of COVID-19 on the supply chain is resulting in a shortage of goods and consequently, higher prices. With increased supply chain disruption comes increased market volatility, which is set to be a challenge into 2022. But customers don't want to feel this volatility. Understanding how the supply chain will impact both inflation and the end-to-end components of your business will put you in the position to solve volatility earlier, and ultimately reduce customer exposure.
Let's take oil and gas as an example. At a top level, COVID-19 disrupted the industry due to failed agreements on production cuts and the need for chemicals slowed from travel restrictions. By leveraging dynamic pricing and data-driven insights to predict how the oil and gas market might fluctuate over the course of a year, businesses can set their prices accordingly to account for those fluctuations. By calibrating between peaks and troughs your prices – already set in the middle – will remain stable, while your business remains smart and profitable.
As a result of having less volatility to worry about, customers will have a better overall experience. They will feel more engaged with your business. And as a result, customers lean toward repeat engagement with a brand based on that positive experience.
Guided selling
Harnessing AI to meet individual buyer's needs is like bowling with the bumpers on – almost impossible to mess up. 2022 is the time for businesses to abandon tribal knowledge and antiquated systems to find better ways to engage with customers.
Guided selling is the next phase of what we call digital transformation and leaders in the B2B space stand to learn from their counterparts in B2C. For example, a car salesman might meet two separate customers who are interested in the same type of car. Customer A wants to know what engine they're going to get and Customer B cares about a leather versus fabric interior. Both customers' willingness to pay is linked to pricing based on value.
This is where AI-powered insights come into their own. Better understanding what your customers value and need means that critical sales decisions are no longer left up to intuition alone. Balancing autonomy in a sale while providing the depth of knowledge necessary to enable customers to make informed purchases will be critical in the 2022 digital selling landscape.
Pandemic pricing
With added supply chain disruption, inflation is putting immense pressure on companies. Two-thirds of potential price improvements leak out due to poor strategy, policy and process support, according to McKinsey & Company.
Traditionally, businesses price goods for the purpose of maximising revenue. But how you price a product has a knock-on effect to customer experience, as noted above. While increasing prices by 10 per cent to optimise margins might sound good in theory, you'll likely lose a potential customer to a competitor offering the same product at a lower price.
As we head into 2022, businesses that leverage AI to achieve multiple objectives including customer loyalty and satisfaction, and establish personalised, consistent pricing strategies that keep margin in mind, will likely have the edge on their closest competition.
The new, ethical future of AI
The last couple of years have seen a significant rise in businesses deploying AI within their day-to-day operations such as sales, as reliance on digital commerce exploded due to the pandemic. We must continue to promote the importance of responsible AI investment, and the good news is that we are beginning to build a framework for this.
At the start of the pandemic, Standards Australia launched what was deemed as to the country's (and arguably the world's) first roadmap into artificial intelligence investment, encouraging Australia to capitalise on the growing global AI sector. Furthermore, the recent Human Rights and Technology report found embedding human rights in the design and regulation of AI technologies to be essential.
The key for AI-driven success in 2022 will be how businesses navigate the landscape of 'ethical AI,' as well as introduce AI that works to alleviate bias and discrimination. Providing teams with the correct tools and information to leverage AI effectively will help achieve exactly that.
Looking ahead
It's clear that evolving complexities, largely due to the pandemic, continue to shape the business landscape in Australia. With a strong grip on data, as well as innovative tools like AI, today's businesses will be well positioned to effectively engage customers and delve into the ever-growing digital market with great success.
To find out more about the PROS Platform, visit pros.com.
More from PROS
The last two years have delivered major disruption to the technology industry and broad...
PROS
Australia has reached another frontier, and this time it is digital. The Australian Go...
PROS