From an ever-growing interest in class actions to boosted motorbike sales due to early superannuation withdrawals, a wide range of factors were at play in the success stories of Brisbane's top companies in that $100-180 million market cap range in 2020.
This year also welcomes a new but not so new player in the form of Intega Group, an offshoot of infrastructure, environmental and social development company Cardno that is now out on its own.
Meanwhile, Reef Casino Trust and ImpediMed have returned, while the bottom of the list retains a strong resources sector presence.
41. GALILEE ENERGY (GLL)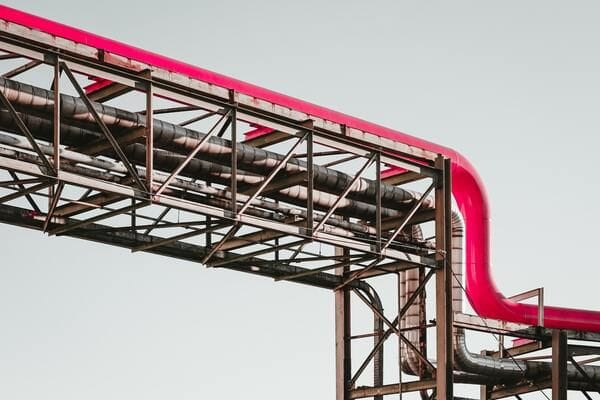 ENERGY
NEW TO LIST
Market Cap: $177m
FY20 revenue: $374,222
FY20 loss: $16.88m

Listed: 1996
CEO: Peter Lansom
CEO salary: $822,824
Galilee Energy (ASX: GLL) is aiming to become a major player in the east coast gas market with the development of its Glenaras and Kumbarilla projects in the Bowen Basin.
The Glenara Gas Project is the foundation asset for the company with one of the largest remaining uncontracted gas resources on Australia's east coast.
The company has advanced the commercialisation of the resource with a five-well pilot in train.
During the year, Galilee installed gas and water gathering system infrastructure to accelerate the onset of gas production for the five wells. A management plan is also in place to utilise water from the project for local farm irrigation purposes.
The commissioning of Glenaras began in early November.
With activities at Glenara ramping up, and several exploration projects under way, Galilee Energy recently completed a $15 million share placement which boosted its cash position to $33 million.
The capital will be used to pursue the early gas commercialisation of Glenara and exploration at the Springsure Gas Project in the Galilee Basin, which the company acquired early this year.
The placement also brought new shareholders to Galilee's register and managing director Peter Lansom says the strength of the take-up of shares is an endorsement of the confidence in the east coast gas market.
---
42. VITA GROUP (VTG)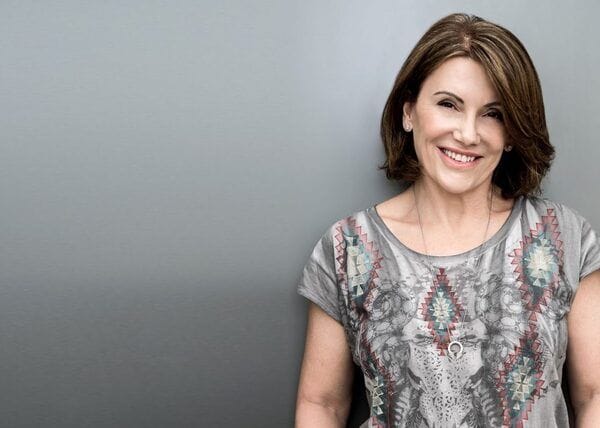 RETAIL
2019 Rank: 43
Market Cap: $176m
FY20 revenue: $773.1m
FY20 profit: $22.4m

Listed: 2005
CEO: Maxine Horne
CEO salary: $1.46m
Vita Group (ASX: VTG) had a surprisingly strong year despite its extensive retail presence in the telecommunications market through its Telstra store network.
In 2018, Vita Group ventured into a different retail space with the establishment of the Artisan Aesthetic Clinics brand which provides skin health and wellness services.
Vita Group has 19 clinics on the east coast of Australia and despite being forced to close down for six weeks through the pandemic lockdown this year, CEO Maxine Horne says all businesses performed well in FY20.
Her confidence was reflected in another year of record revenue, which rose 3 per cent to $773.1 million. The group's accessories brand Sprout added to growth and profitability.
Artisan Aesthetic Clinics continue to deliver pre-tax losses for the group, but there was a 13 per cent improvement in earnings in FY20. The group has laid plans to roll out more clinics in FY22.
The performance of the past year has given Vita Group confidence to expand its retail network in FY21 through both organic growth and selective acquisitions.
Earlier this year, Vita Group extended its master licence agreement with Telstra until June 2025, which will take the company's association with Telstra to 25 years.
Meanwhile, Vita Group underwent a management reshuffle in September following the resignation of long-time CFO Andrew Leydon who had been with the company for the past decade. Andrew Ryan, who had been financial controller since 2012, has been elevated to the role.
---
43. IMPEDIMED (IPD)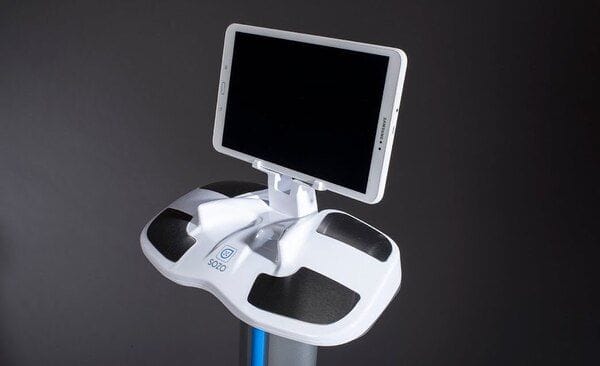 HEALTH CARE EQUIPMENT & SALES
NEW TO LIST
Market Cap: $172m
FY20 revenue: $5.74m
FY20 loss: $21.37m

Listed: 2007
CEO: Richard Carreon
CEO salary: $1.14m
Medical technology company ImpediMed (ASX: IPD) specialises in bioimpedance spectroscopy (BIS), a non-invasive technology that can accurately measure, monitor and manage fluid status and tissue composition.
The company develops, manufactures and sells BIS devices and software services globally with a focus on the early detection of lymphoedema and heart failure.
Its primary product is the SOZO device which also has applications for renal failure. ImpediMed offers SOZO software as a service, through which it is developing a recurring income stream.
The challenge for ImpediMed is to convince medical facilities of the value of its technology which chairman Scott Ward says is beginning to accelerate.
There are now more than 560 SOZO devices in clinical use around the world, helping ImpediMed double revenue for SOZO in FY20 as the product moves to greater commercial acceptance.
This month, ImpediMed announced its first commercial sales of the SOZO heart failure application after selling five units to the Phoenix Healthcare Unit in the US and Canada.
ImpediMed only launched the fluid analysis software for heart failure on its digital platform in July following an intensive round of reviews and improvements.
CEO Richard Carreon says the contract is a prime opportunity to demonstrate the clinical utility of the SOZO digital platform in Phoenix's skilled nursing facilities where it manages cardiac rehabilitation patients.
Carreon says record levels of patient testing in the second half of FY20 has placed the company in a position to accelerate growth over the next year.
While the pace of sales may not be exciting investors, the company has picked up the pace this past year with 160 units sold. That compares with a total of 401 in the three years before when SOZO was launched.
---
44. MOTORCYCLE HOLDINGS (MTO)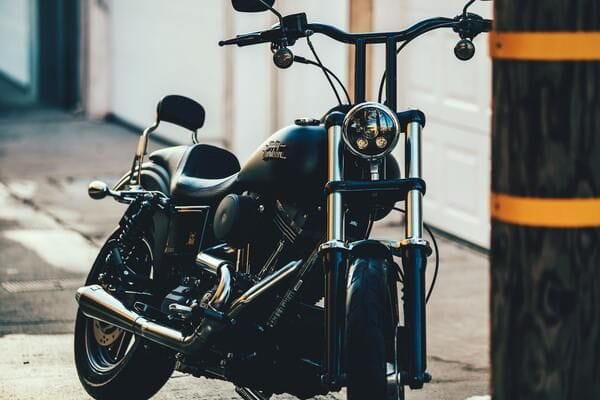 RETAIL
2019 rank: 50
Market Cap: $160m
FY20 revenue: $348.58m
FY20 loss: $9.12m

Listed: 2016
CEO: David Ahmet
CEO salary: $797,417
The surge in demand for used cars has extended to motorbikes this year, which explains the cheery outlook from Motorcycle Holdings (ASX: MTO).
The widely reported rush for vehicles as commuters shun public transport could be supporting the solid performance of Australia's largest motorbike dealer and accessories group.
While CEO David Ahmet earlier this year identified the emergency access to superannuation by customers as a reason for the sales boost, he says the market has maintained its momentum into FY21.
The company has forecast an underlying profit of more than $20 million in the first half of this financial year and that's twice as much as the same time last year.
Motorcycle Holdings experienced a 16.3 per cent increase in sales over FY20 and bolstered its market share of the Australian market to 11.1 per cent.
Of course, some of that growth came from acquisitions, but on a like-for-like basis new bike sales were still 7.5 per cent higher.
The company added six Indian brand dealerships during the year, and it built and relocated a new Melbourne Harley Davidson during the year.
Ahmet says renewed interest in leisure activities is supporting sales in the current year, and combined with a lower cost base induced by COVID-19, he is confident the company can improve its performance in FY21.
The only blight on the company's latest earnings is Cassons which pushed Motorcycles Holdings to a loss in FY20 thanks to a $24.29 million goodwill write-down of the carrying value of its wholesale parts.
Motorcyle Holdings acquired Cassons in 2017. While the NSW and Victoria-based chain maintained its profitability, margins were under pressure during the year and that wasn't helped by the extended Victorian lockdown.
---
45. SHINE JUSTICE LIMITED (SHJ)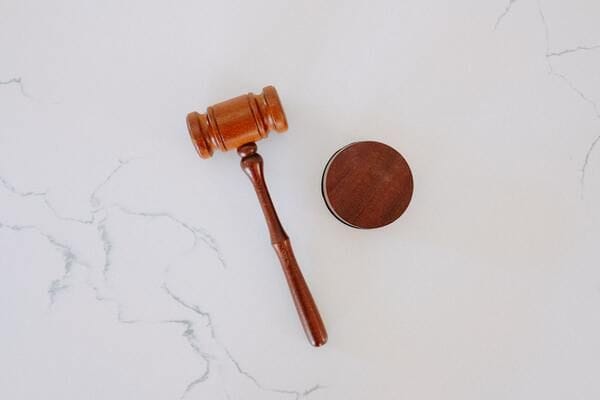 LEGAL SERVICES
2019 rank: 48
Market Cap: $159m
FY20 revenue: $183.03m
FY20 profit: $21.55m

Listed: 2013
CEO: Simon Morrison
CEO salary: $611,196
As if to counter legal firm Maurice Blackburn's 'fight for fair' slogan, Shine Corporate decided to make a name change this year, rebranding as Shine Justice (ASX: SHJ).
To be fair, Shine had its share of wins from legal stoushes during the year, especially on the class action front which are typically years in the making.
Class actions are just cream on the revenue pie for legal firms and Shine Justice sees the promise of that coming its way after chalking up a win in one of the largest liability class actions in Australian history.
While chairman Graham Bradley, when addressing the AGM on November 9, talked up the justice achieved for thousands of Australian women after securing the decision against Johnson and Johnson over faulty prolapse mesh and tape implants, the reality for shareholders is that it also signals another step towards a windfall once the court process is exhausted.
The case was launched in 2012 and heard in 2017-18 but, as it is still subject to an appeal, the Shine payday remains on hold.
Meanwhile, settlement was reached on the long-running class action against the Department of Defence for residents in Oakey in Queensland and Katherine in the Northern Territory for property and business losses due to exposure to toxic firefighting chemicals.
Also, COVID-19 triggered a new class action this year on behalf of the families that lost loved ones due to the Ruby Princess affair.
Apart from a robust class action pipeline, Shine Justice settled or resolved 5,600 cases in its day-to-day operations in FY20 and achieved settlements totalling more than $730 million.
---
46. AERIS RESOURCES (AIS)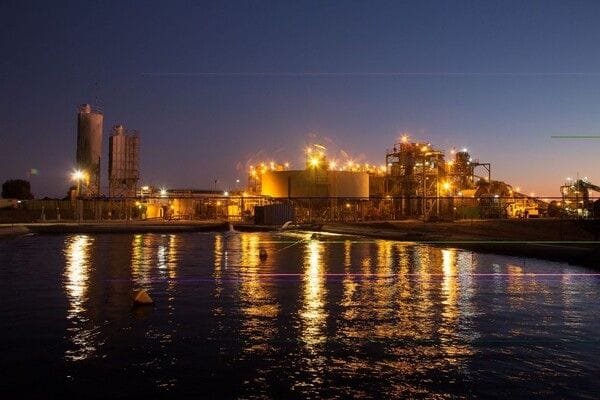 MATERIALS
Market Cap: $140m
FY20 revenue: $227.31m
FY20 loss: $38.35m

Listed: 2011
CEO: Andre Labuschagne
CEO salary: $1.08m
A year ago, junior producer Aeris Resources (ASX: AIS) announced it was looking to grow through acquisitions, and this year it achieved that in what the company describes as a transformational development.
Aeris added to its primary operational asset, the Tritton copper mine in NSW, with the acquisition of the Cracow gold mine in Queensland.
Executive chairman Andre Labuschagne says the company is looking to extend Cracow's mine life beyond 2023 through brownfield and greenfield exploration.
It has already added 250 staff to the Cracow team to pursue this through a $13 million exploration budget over the next two years.
Cracow's total mineral resource at the end of June was 2.3 million tonnes with 300,000 ounces of contained gold.
The acquisition of Cracow from Evolution Mining (ASX: EVN) was funded through a $40 million share placement.
Aeris paid $60 million for Cracow, with a deferred payment of $15 million due in 2022. Evolution could earn up to $50 million in royalties until 2027 if Aeris can extend the mine's life.
Aeris has ambitions to become a multi-mine company and the Torrens project in South Australia is among its greenfield exploration assets.
---
47. CARDNO LIMITED (CDD)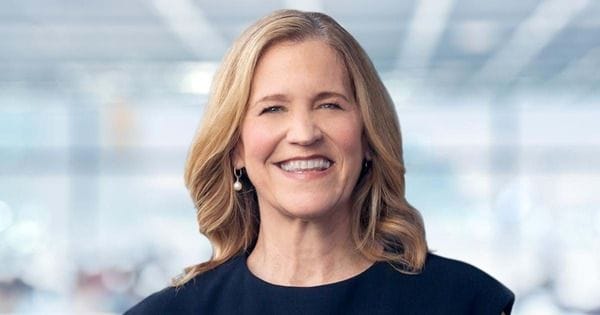 METALS & MINING
2019 rank: 30
Market Cap: $130m
FY20 revenue: $978.26m
FY20 profit: $56.58m
Listed: 2004
CEO: Susan Reisbord
CEO salary: $911,323
Cardno (ASX: CDD) entered 2020 with a new vision following the demerger late last year that saw its testing and measuring business spun off to form Intega Group (ASX: ITG).
Incoming CEO Susan Reisbord had been a strong proponent of the demerger which she says is key to Cardno realising its potential.
The company has moved away from trying to be "all things to all clients", she says, to a group that provides solutions to complex problems in health sciences, energy, natural resources, infrastructure and international development.
The aftermath of COVID-19 is likely to benefit some of Cardno's businesses and impact others.
For example, with its own in-house team of experts in the ChemRisk division, Cardno says it was able to manage its response to COVID-19 and assist a long list of clients. ChemRisk's measures, it says, helped deliver a low incident rate of COVID exposure across its 4,400 staff globally.
Cardno's position in health sciences provides what Reisbord says is a "slightly more aggressive" outlook than industry predictions.
Even though the Americas continue to grapple with the pandemic, Cardno is eyeing growth in these markets with acquisitions in mind.
The company continues to implement its rebuilding plan for the Asia Pacific division, against which is made a $69.6 million cash impairment in FY20.
Compared to the restated FY19 earnings allowing for the demerger, Cardno lifted revenue last financial year. After recording an after-tax profit of $119.1 million from the demerger, Cardno also managed jump into the black with a $56.58 million bottom-line profit.
---
48. INTEGA GROUP (ITG)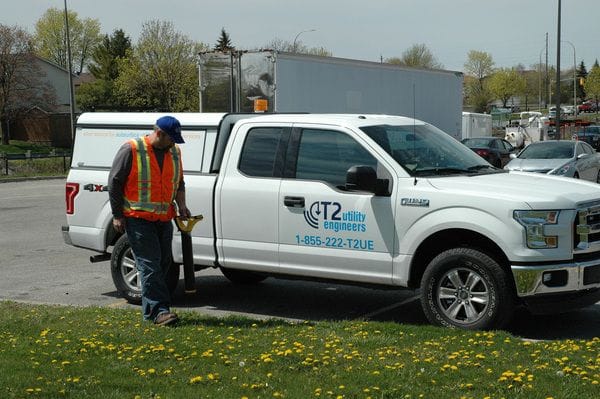 CAPITAL GOODS
Market Capitalisation: $129m
NEW TO LIST
FY20 revenue: $300.11m
FY20 profit: $4.06m

Listed: 2019
CEO: Matt Courtney
CEO salary: $484,408
Intega Group (ASX: ITG) is a new company with a lot of history behind it.
The engineering services group is new as it only joined the ASX in October last year, following its demerger from Cardno (ASX: CDD).
It's old because its divisions are made up of four acquisitions that Cardno added to its stable between 2008 and 2018. These comprise Bowler Geotechnical, PPI, T2 and Raba Kistner, some of which have been operating for half a century.
While Cardno shed the engineering services division to focus its business strategy on other areas such as health sciences, energy, infrastructure and development, the spin-off appears to agree with Intega which specialises in quality, testing and measurement.
The company performed better in FY20 than the previous year's pro forma results. Net revenue rose 8.2 per cent and underlying earnings increased 3.7 per cent, while its pipeline of work was also significantly higher.
The company is benefitting from a lift in infrastructure spending both domestically and overseas.
Intega's offshore operations are focused on the US, Canada and New Zealand. While it has a core base in Austin, Texas, where it is working on a new campus for Apple Inc. (NASDAQ: AAPL) among other projects, CEO Matt Courtney says there are plans to make a bigger push into the US market where it operates under the T2 Utility Engineers brand.
Among Intega's major Australian projects is the inland rail project on the east coast and Fortescue Metals Group's (ASX: FMG) Iron Bridge project in the Pilbara.
---
49. REEF CASINO TRUST (RCT)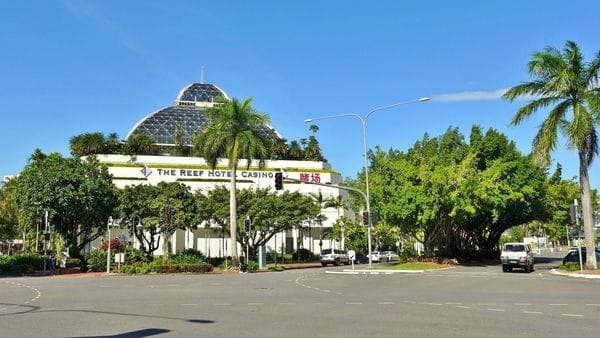 ENTERTAINMENT
NEW TO LIST
Market Cap: $124m
1H20 revenue (operates on calendar year): $1.82m
1H20 loss (operates on calendar year): $23.69m

Listed: 1994
CEO: Paul McHenry
CEO salary: (Undisclosed when appointed in August 2020)
The recent announcement that Queensland was opening its borders gave units in Cairns casino operator Reef Casino Trust (ASX: RCT) a shot in the arm.
The securities spiked to close up more than 13 per cent after Premier Anastacia Palaszczuk announced a lifting of restrictions on interstate travellers, finally giving some hope to North Queensland's struggling tourism operators.
Cairns found the going especially tough during the lockdown because of its heavy reliance on international tourism, pushing Reef Casino Trust to a $23.69 million interim loss in June. It forced the group to abandon an interim dividend for the first time since listing in 1994.
Revenue slumped 75.5 per cent in the first half of CY20, but since reopening in July after a three-month shutdown, conditions have improved with Reef reporting positive rental income for the trust.
The Cairns tourism market had already been suffering well before COVID-19 hit, with Reef Casino Trust reporting softer trading conditions in 2019 compared with a year earlier.
The positive rental income in the September quarter wasn't entirely organic, as the result was supported by $2.4 million in JobKeeper payments for its workforce. While Reef Casino is no longer eligible to tap into the extended JobKeeper scheme, it says it has access to other measures due to its legacy employer status.
There was also a change in leadership in August as former COO and general manager Paul McHenry was appointed CEO of Reef Casino Trust, replacing Allan Tan who remains as executive director.
---
50. MITCHELL SERVICES (MSV)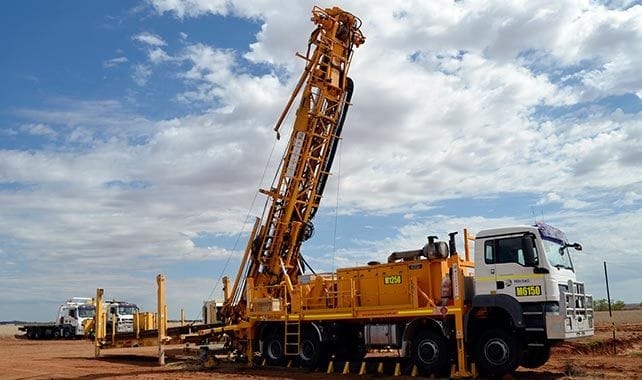 CONTRACT MINERAL AND ENERGY DRILLING
NEW TO LIST
Market Cap: $112m
FY20 revenue: $175.5m
FY20 revenue: $7.2m

Listed: 2011
CEO: Andrew Elf
CEO salary: $705,681
Servicing the world's leading mining companies with drill rigs, Mitchell Services (ASX: MSV) notched revenue and EBITDA growth around the 45 per cent mark in FY20 with directors optimistic for continued growth.
At the company's AGM in October, CEO Andrew Elf noted capital raisings for junior and intermediate gold miners - a leading indicator for MSV's potential client base - had nearly doubled year-on-year by August.
This bodes well for the group, which saw marginal impacts on its business due to COVID-19 but rig utilisation is now on the rebound.
Most of the company's customers may be Tier 1 multinational miners, but over the past year the share outside this bracket has jumped by 5.5 percentage points to 13.8 per cent.
MSV has just over a third of its revenue coming from the gold sector, but drilling demand for the popular precious mineral is rising, leading Elf to expect it will make up a greater share of income in the current financial year.
The company was founded by Peter Mitchell as Mitchell Drilling in 1969, which was passed down a generation to the founder's son Nathan at the turn of the millennium and later merged with Drill Torque in late 2013 to become MSV.
The Mitchell family still holds close to 18 per cent of shares in MSV.
---
READ MORE
Market caps are based on the close of trade, 27 November 2020. This list was prepared with information provided by the ASX.
Never miss a Top Companies update or news story: Sign up to Business News Australia's free news updates
Follow us on Twitter, Facebook, LinkedIn and Instagram
Get our daily business news
Sign up to our free email news updates.