The upper end of the Sydney Top Companies list, long the domain of household name incumbents, has been ruffled in 2021 with four new appearances in the Top 20.
The most remarkable rise is from founder-led logistics software outfit WiseTech, up 15 spots to break into the Top 10 after impressive earnings growth galvanised investor sentiment with its market capitalisation jumping by almost $9 billion since the last instalment of this list.
Also now in the Top 10 is QBE Insurance, which appears to have turned a corner following a scandal last year involving sexual harassment allegations against its then CEO Pat Regan, whose replacement Pat Horton is still stuck in the UK due to travel restrictions.
Other changes towards the top of the list are marginal with the banks firmly in their places, Woolworths dropping slightly after demerging its drinks business, and Sydney Airport bumped up to the premium lounge as the subject of an aggressive takeover proposal.
These 10 companies account for $541 billion – or 63 per cent – of the total market capitalisation of Sydney's Top 50 ASX-listed companies.
---
1. Commonwealth Bank of Australia (CBA)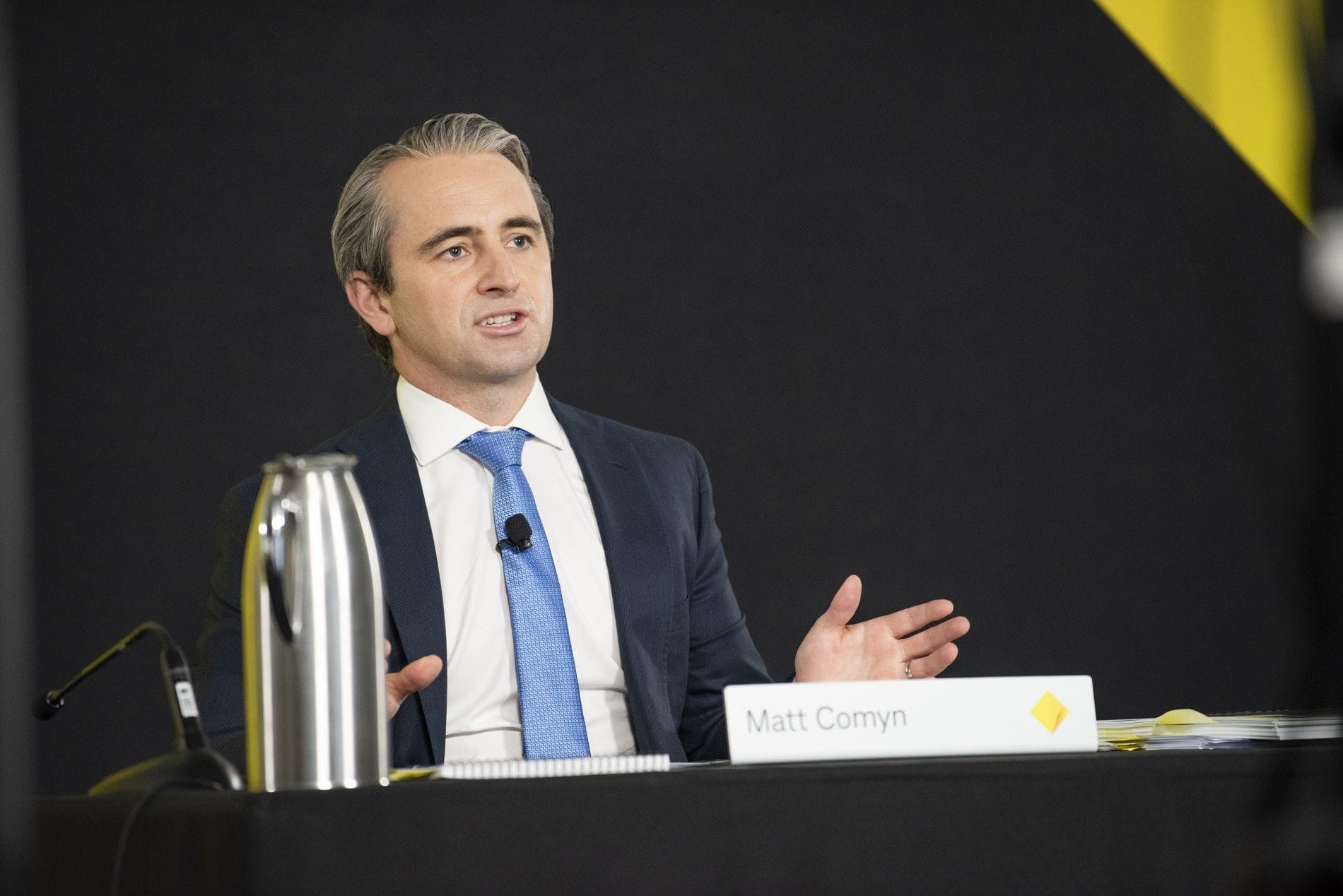 Financials
2020 rank: 1
Market Cap: $186.54b
FY21 revenue: $24.15b
FY21 profit: $8.65b
Listed: 1991
CEO: Matt Comyn
CEO salary: $6.29m
The business of banking is changing and Commonwealth Bank of Australia (ASX: CBA) appears to be taking a leading role among the big four banks to seize the fintech revolution.
With more banks eschewing their traditional wealth management operations – not least because of the damning findings of the Royal Commission into banking – CBA is among the most aggressive of the majors in pursuing opportunities to carve out a new future for the business.
It's a big ask for not only Sydney's largest company, but also Australia's, to change its ways overnight. However, CEO Matt Comyn sees it as essential for the bank to remain competitive.
Investment in new and emerging technology is a key driver to future proof the business in the face of changing market conditions, and Comyn has declared he wants CBA to remain 'Australia's clear leader in digital banking'.
After selling its life insurance business in 2017 and announcing in June this year plans to offload its Australian general insurance business CommInsure to the Hollard Group for $625 million, the impetus now is on how CBA can transform its business model to adapt to the new age of banking.
The dangers for traditional banking's income streams lurk in the most unlikely places, from Apple and Google with their tap-and-go payment systems, as well as the continued assault from likes of Afterpay (ASX: APT) and Square Inc (NYSE: SQ).
Comyn expressed his concerns this year to a parliamentary committee that the rise of Apple Pay, among others in the market, poses the risk of lessening competition.
It was ironic, to say the least, because despite the perpetual concerns each year from CBA and its fellow-big four banks that they face challenging conditions, FY21 turned out better than expected. CBA leveraged its position as Australia's leading home lender to drive cash profit 20 per cent higher to $8.65 billion.
With surplus cash on its balance sheet and few locations to park it, CBA this year announced a $6 billion share buyback.
The healthy balance sheet has also given CBA a great deal of latitude to explore emerging opportunities in the fintech space and other areas offering growth potential.
This year, CBA invested $20 million in electricity retailer Amber, a start-up whose platform is aimed at supporting the transition to renewable energy. It poured $30 million into Melbourne-based shopping deal finder Little Birdie and it also took a big step into the e-commerce space after announcing a partnership with Sydney-born BigCommerce (NASDAQ: BIGC) to help business customers create their own online stores.
This came on the heels of the bank's acquisition of Doshii, a cloud platform for the hospitality industry, followed by Whitecoat, a technology provider for the health profession.
The momentum continued in September with CBA taking part in a capital raise with Sydney-based property management platform :Different through its venture-scaling entity x15ventures. As a service aimed at improving communication and transparency for renters and property owners alike, the platform will also be integrated into the bank's constantly evolving CommBank app.
There were wins from CBA's tech-focused investments, most notably its shareholding in Swedish buy-now-pay-later fintech Klarna Bank which has increased in value from $506 million at the end of FY20 to $2.7 billion at the end of FY21.
A fresh capital raising in June this year lifted Klarna's valuation to $US45.6 billion ($61.7 billion). US rappers Snoop Dog and ASAP Rocky would be equally chuffed with the spike as they are also backers of Klarna.
Despite a good year, the outlook for profit margins at CBA, and its competitors that make up the big-four, remains under pressure due to low interest rates and increasing market competition, according to a recent review by Moody's Investment Services.
---
2. Westpac Banking Corporation (WBC)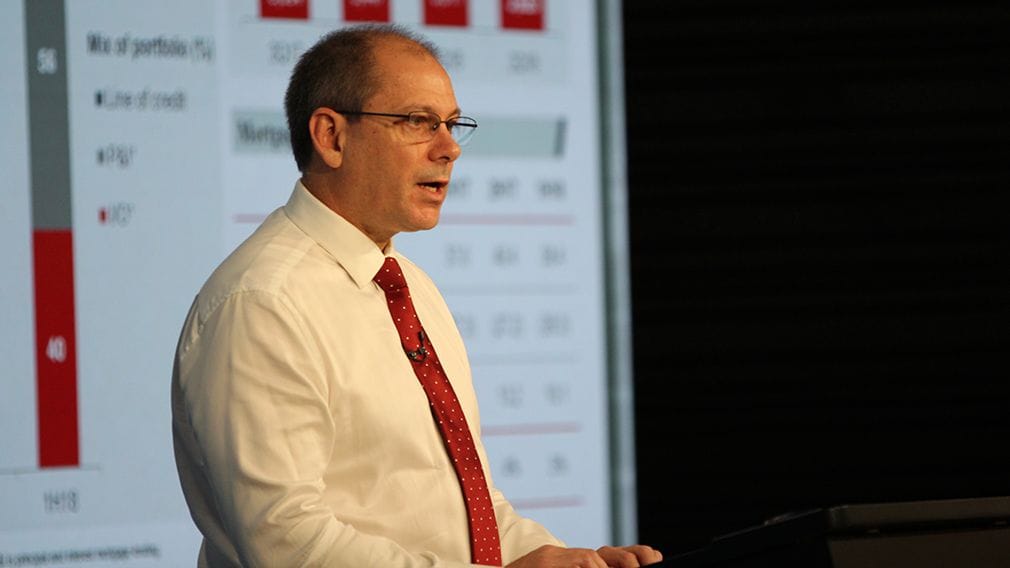 2020 rank: 2
Market Cap: $94.69b
1H21 revenue (operates on a calendar year): $10.68b
1H21 profit (operates on a calendar year): $3.44b
Listed: 1970
CEO: Peter King
CEO salary: $3.56m
Westpac Banking Corporation (ASX: WBC) will be trimming up its operations following the announcement in August its life insurance business would be sold to Japan's Dai-ichi Life subsidiary TAL for $900 million.
That deal will be felt on the bottom line with an expected $1.3 billion after-tax loss to be booked from the sale, of which $300,000 is due to be recorded this financial year and the remainder upon completion of the sale, likely towards the end of 2022.
The sale follows the divestment of Westpac's New Zealand life business to Fidelity Life Assurance in July for $373 million.
The streamlining hasn't stopped there as Westpac also is pursuing plans to sell its wealth-management operations.
The company plans to offload BT Panorama, an administration platform for 9,000 registered advisers, accountants and their clients with more than $100 billion in funds under administration, early next year. Macquarie Group (ASX: MQG) and IOOF (ASX: IFL) are among the parties interested.
The selling spree is part of a return to basics for Westpac which announced last year plans to dump $4 billion in wealth assets considered non-core so that it could turn its attention to regular banking activities.
In June, Westpac sold $1 billion of wholesale car dealer loans to private equity firm Cerberus Capital Management. It has retained $10 billion of existing loans that it plans to run off as they mature. The deal gives Cerberus division Angle Finance about a quarter of the Australian auto finance market.
The simplification plan for the bank had extended into a spin-off of its long-held New Zealand operations, although Westpac decided a demerger was not in the best interests of shareholders. The proposal stemmed from pressure applied by the NZ Reserve Bank on Westpac over shortfalls in its liquid assets over eight years.
Like Commonwealth Bank (ASX: CBA), Westpac is also investing in fintech opportunities although not as aggressively as Australia's largest company.
It had a win with one of those investments, Sydney-based venture capital firm Reinventure, by scoring a windfall of $546 million from the US float of cryptocurrency group Coinbase.
But it's the basics that Westpac CEO Peter King is focused on at present, with cost-cutting high on the agenda. Although that poses a challenge in terms of streamlining the company and balancing that with customers satisfaction, a booming housing market has kept that dynamic at bay for now. Westpac reported a 256 per cent increase in cash profit in the first half to almost $3.54 billion as home loans surged 49 per cent.
Alongside the positive news, Westpac has had to endure the ignominy of being embroiled in a $400 million fraud case centred on entrepreneur Bill Papas and his Forum Finance group to which the bank has appointed liquidators.
The case, involving Societe Generale and Japan's SMBC Leasing and Finance, is centred on allegations that forged invoices and signatures were procured to secure lease agreements for third parties. Those parties were subsequently found to be unaware of the deals. Among the alleged victims is Veolia Environmental Services.
The case is still playing out with Papas, a former president of Sydney Olympic Football Club, holed up in Greece due to COVID-19 travel restrictions, unable to return as instructed by the Federal Court to answer questions. Westpac's exposure to the alleged fraud reportedly $294 million.
---
3. Macquarie Group (MQG)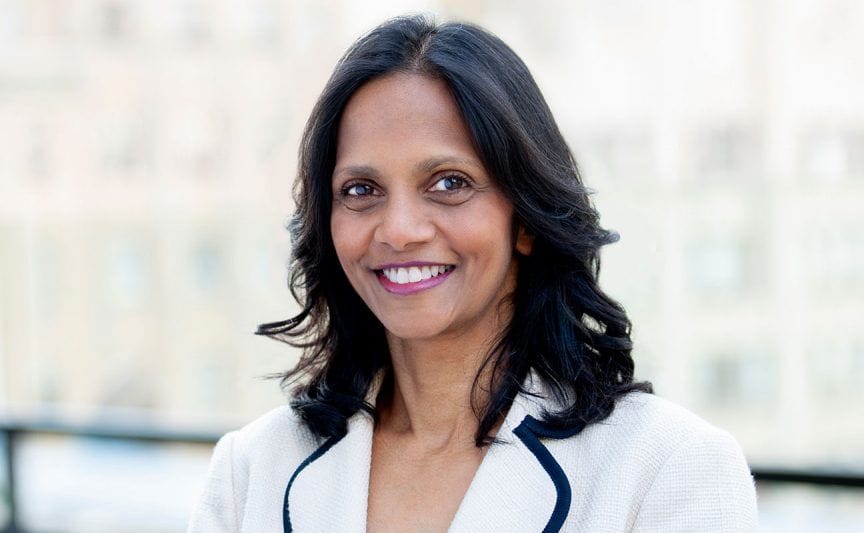 Financials
2020 rank: 4
Market Cap: $65.8b
FY21 revenue: $12.77b
FY21 profit: $3.01b
Listed: 2007
CEO: Shemara Wikramanayake
CEO salary: $15.97m
The millionaires' factory suffered some serious reputational harm from the float of Sydney-based tech firm Nuix (ASX: NXL) in December last year, which was a disaster for investors who bought in and have watched the shares slide since then.
While Macquarie Group (ASX: MQG) made a windfall gain from the sale, along with the early investors who rode the debut of Australia's largest IPO for the year to its 63 per cent premium, it was all downhill from there for the $1.7 billion listing after a profit warning that ultimately led to a disappointing half-year result.
Macquarie sold down 40 per cent of Nuix, an analytics and software company, meaning it still has skin in the game with a 30 per cent stake.
But that didn't protect CEO Shemara Wikramanayake as she fronted the Macquarie Group AGM in July when she was forced to defend the bank's role in overseeing the IPO.
The saga has been sullied further by an Australian Securities and Investments Commission (ASIC) investigation into Nuix's former chief financial officer Stephen Doyle for alleged insider trading.
Putting the Nuix affair to one side, Macquarie looks to be back on track after the challenges of 2020.
A profit update puts the company on course to post a first-half profit in FY22 that is only 'slightly down' on the $2.03 billion record result for the second half of FY21. That indicates a solid rebound for the group from a year earlier, when profit landed at $985 million for the half year.
Macquarie's full-year FY21 profit of $3.015 billion was up 10 per cent from a year earlier. Robust growth across the group was reflected in a 4 per cent lift in the number of employees to 16,459 at the end of March this year.
Living up to its reputation for being the millionaires' factory, Wikramanayake and another senior Macquarie executive both scored pay packets of more than $20 million each during the year.
The strength of the commodities market saw Nick O'Kane, the head of commodities and global markets, actually take home more than the CEO with $24.83 million, while Wikramanayake scored $15.97 million.
---
4. Woolworths (WOW)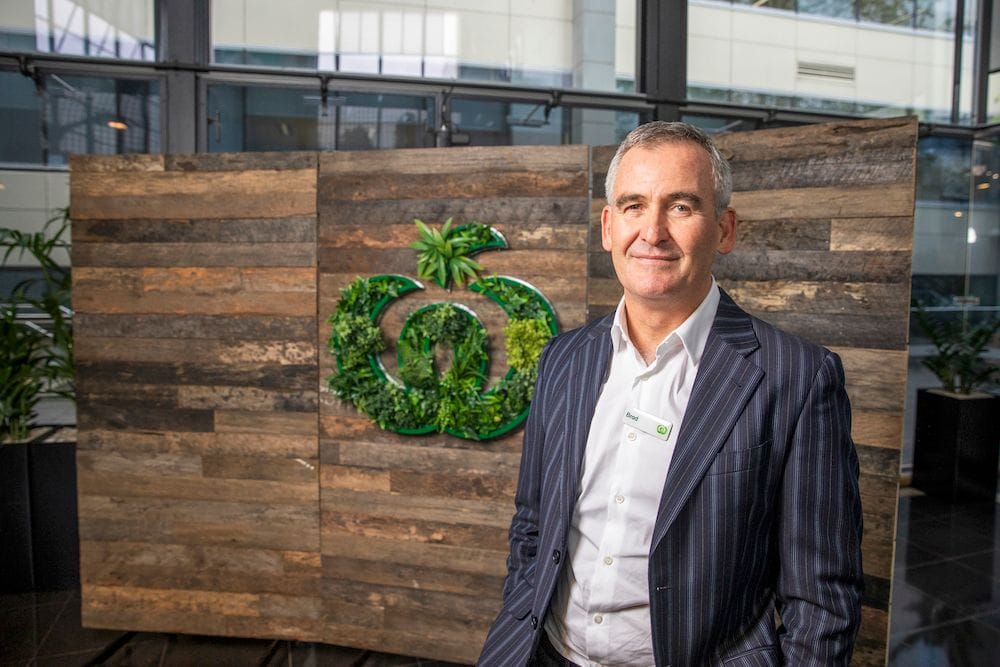 Consumer Staples
2020 rank: 3
Market Cap: $49.81b
FY21 revenue: $67.28b
FY21 profit: $1.97b
Listed: 1993
CEO: Brad Banducci
CEO salary: $8.37m
The pandemic supermarket boom may have been a sweet ride for Woolworths' (ASX: WOW) market value, but a demerging of its retail drinks and hotels business Endeavour Group (ASX: EDV) and the resurgence of Macquarie Group (ASX: MQG) meant the household name slipped down a spot in the Sydney Top Companies list in 2021.
Woolworths has added about $6 billion to its market value over the past year, buoyed by a $2.1 billion profit, a $2 billion share buyback and a 15 per cent increase in its annual dividend.
The company was named Australia's most trusted brand by a Roy Morgan Risk Report, just ahead of Coles Group (ASX: COL). Supermarkets were seen as lifelines for households during lockdowns, leading them to adapt to new ways of engaging with customers, driving growth in online sales and delivery services.
Woolworths took home deliveries to a new level in August, teaming up with Uber Eats at selected Woolworths Metro stores in Sydney and Melbourne to offer same-hour grocery delivery. This trial could lead to this service becoming a permanent fixture across Woolworths' Metro store network.
The initiative was aimed at addressing a slide in Woolworths Metro sales due to lockdowns which led the group to write down the value of its city-based small-format store network by $50 million.
A month earlier, Woolworths began trialing technology solutions to transform the way it accepts payments through a digital wallet linked to its Everyday Rewards loyalty program.
The Everyday Pay digital wallet came on the heels of Woolworths launching a new stand-alone payments system, Wpay, to process card payments by customers.
It was a year of transformation for Woolworths with the sale of the group's Endeavour Drinks business in June. The hotel, poker machine and liquor retail operation, comprising Dan Murphy's and BWS, was spun off in an $11 billion float, one of the biggest this year for the ASX.
The same month, Woolworths received approval from the ACCC to acquire a 65 per cent stake in the family-owned PFD Food Services, which controls around 15 per cent of the country's wholesale food distribution industry. The $552 million deal had been waiting 10 months for the nod from the regulator.
The sale of PFD may have been a win for Woolworths, but the decision received the thumbs down from a number of industry groups that argued it would lead to a lessening of competition in the market.
Meanwhile, Woolworths announced a notable business sale in September, with the end of its two-year investment in meal-kit delivery service Marley Spoon. Woolworths sold its stake in the company, held through its W23 Investments division, for $54 million, arguing that it didn't fit 'squarely' with its investment criteria.
---
5. Goodman Group (GMG)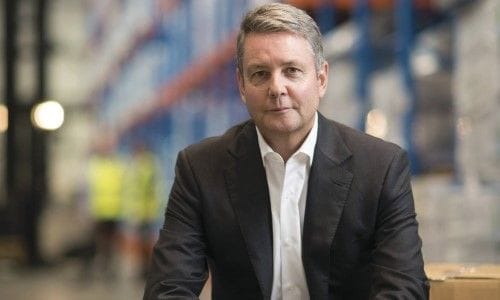 Real Estate
2020 rank: 5
Market Cap: $39.45b
FY21 revenue: $3.8b
FY21 profit: $2.31b
Listed: 2005
CEO: Greg Goodman
CEO salary: $13.37m
The rise of e-commerce has been a key driver of growth for Goodman Group (ASX: GMG) over the past year, helping push the company's market valuation up about 25 per cent.
The global property investment group is taking advantage of strong demand for industrial space amid the logistics boom supporting online sales.
After reporting a 15 per cent lift in operating profit to $1.22 billion in FY21, Goodman has flagged another strong year ahead with expectations of a 10 per cent rise in earnings per share.
The bottom line of $2.3 billion was bolstered by a surge in the value of its industrial property portfolio.
Goodman's warehouse investments, spread across Australia, the Americas, Europe and Asia, are currently worth about $58 billion. Revaluations bolstered the group's portfolio by $5.8 billion in FY21.
The company reports it is on track to boost this to more than $65 billion by the end of the current financial year as it continues to capitalise on growth markets.
Goodman has 73 development projects totalling $10.6 billion in progress in 12 countries with a forecast yield on costs of 6.7 per cent.
Despite the heady pace of growth, Goodman managed to achieve carbon neutral status across its operations in FY21, four years ahead of target.
As part of its environmental, social and corporate governance (ESG) measures, Goodman announced in July the establishment of a $10 million fund to encourage its global team to go greener. The fund will incentivise the group's more than 900 staff to buy electric vehicles over the next five years.
"We're committed to providing solutions that reduce emissions and we want to enable our people to make a difference as individuals," says CEO Greg Goodman.
Goodman plans to transition its own global vehicle fleet to electric vehicles, including the current Australian fleet of 55 hybrid vehicles which will be updated to fully electric vehicles by 2025.
Goodman has been a vocal advocate for climate initiatives for some time, with a focus on creating environmentally sustainable warehouses which he says will become increasingly important to tenants globally sooner rather than later.
---
6. Aristocrat Leisure (ALL)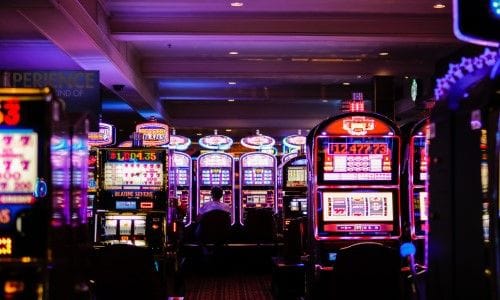 Consumer Services
2020 rank: 6
Market Cap: $29b
1H21 revenue (operates on a calendar year): $2.23b
1H21 profit (operates on a calendar year): $346.5m
Listed: 1996
CEO: Trevor Croker
CEO salary: $4.45m
Poker machine group Aristocrat Leisure (ASX: ALL) has been on a steady climb since its shares bottomed in March last year, leading to a jackpot for investors who took a punt on the company then. The shares have more than tripled in value.
Impetus for the rise has come from a recovery in North America, reflected in Aristocrat's revenue for the six months to March rising to be almost level with the previous corresponding period.
CEO Trevor Croker says demand is now at pre-COVID levels with consumer confidence in the US and Australia stronger than expected.
The turnaround has been bolstered by a solid half-year performance to March 31 that saw normalised net profit rise 11.8 per cent to $411.6 million compared to a year earlier. EBITDA rose 6 per cent to $707.6 million.
That's a big change in how investors perceived the company's fortunes just 18 months ago when the gaming and casino sector was on its knees due to global lockdowns.
The group's digital division was a key driver of growth, and the company is prioritising its digital product pipeline to sustain that growth over the long term.
Aristocrat Digital has become a 'top-five' mobile games publisher in tier one western markets, according to global mobile data and analytics provider App Annie.
Aristocrat's profits are supported by almost 80 per cent of revenue derived from recurring sources. The company expects it will continue to benefit from a rebound in consumer confidence in its key markets and the ongoing high demand for digital entertainment options.
Croker says the momentum for Aristocrat Leisure reflects an 'unwavering focus on the things we can control'. Among those is the opportunity for acquisitions, which Croker says remains a key part of the company's growth strategy.
Aristocrat announced a number of digital acquisitions in August, including Helsinki-based free-to-play mobile gaming studio Futureplay. Since it was founded in 2015, Futureplay has released six games played by more than 140 million users around the world.
---
7. Sydney Airport (SYD)

Transportation
2020 rank: 8
Market Cap: $22.18b
1H21 revenue (operates on a calendar year): $341.6m
1H21 loss (operates on a calendar year): $97.4m
Listed: 2002
CEO: Geoff Culbert
CEO salary: $1.65m
Negotiations for the proposed takeover of Sydney Airport (ASX: SYD), which has been parked in the hangar since it was first mooted earlier this year, are set to fly following the latest $23.6 billion bid.
In a third bite at securing the group, a group of superannuation funds and investors known as the Sydney Aviation Alliance has acknowledged it was low-balling the business initially at $8.25 a share and then at $8.45. The latest offer at $8.75 has been received a little more warmly by the board.
The Sydney Airport board plans to recommend shareholders accept the bid once it is firmed up, unless a higher offer is received.
The alliance comprises investment management company IFM, US infrastructure investor GIP, and local super funds QSuper and AustralianSuper. If a deal goes ahead, it comes with the caveat that incumbent investor UniSuper – which has a 15 per cent stake in Sydney Airport – will retain its share of ownership under the new arrangement.
Sydney Airport firmly rejected the first two offers from the group, declaring that it undervalues the company. While Sydney Aviation Alliance's chances of picking up Sydney Airport's operator for an absolute steal have flown out the window, the market has factored in a possible higher offer to come.
Since the first offer was made, confidence has crept back into the aviation market, most recently aided by Qantas (ASX: QAN) CEO Alan Joyce preparing for international flights into Australia to resume by the end of the year.
The rising rate of COVID-19 vaccinations has turned the pandemic rhetoric around to not if but when international flights will resume. Premier Gladys Berejiklian has indicated that she wants NSW to lead the way with a reopening of travel into and out of Sydney Airport as early as November.
Although Sydney Airport deepened its losses by almost 82 per cent to $97.4 million in the June half, CEO Geoff Culbert sees blue skies ahead after domestic passenger numbers recovered 65 per cent of pre-COVID levels between January and April this year. Culbert expects the rebound to be quick once travel restrictions are lifted.
Passenger numbers in June this year totalled 989,000, up from 174,000 in 2020. The numbers took a turn for the worse in August due to extended lockdowns, with total passenger numbers falling to 51,000. A year earlier they were at 131,000.
Culbert has taken a hit to his annual pay after a tough year for the airport group, with his $1.65 million package worth less than half of what he received in FY20.
However, Sydney Airport continues to work towards a return to normalised conditions by announcing plans this year for an expanded luxury retail offering at the T1 international terminal. The development will include a stand-alone store for Louis Vuitton.
---
8. Sonic Healthcare (SHL)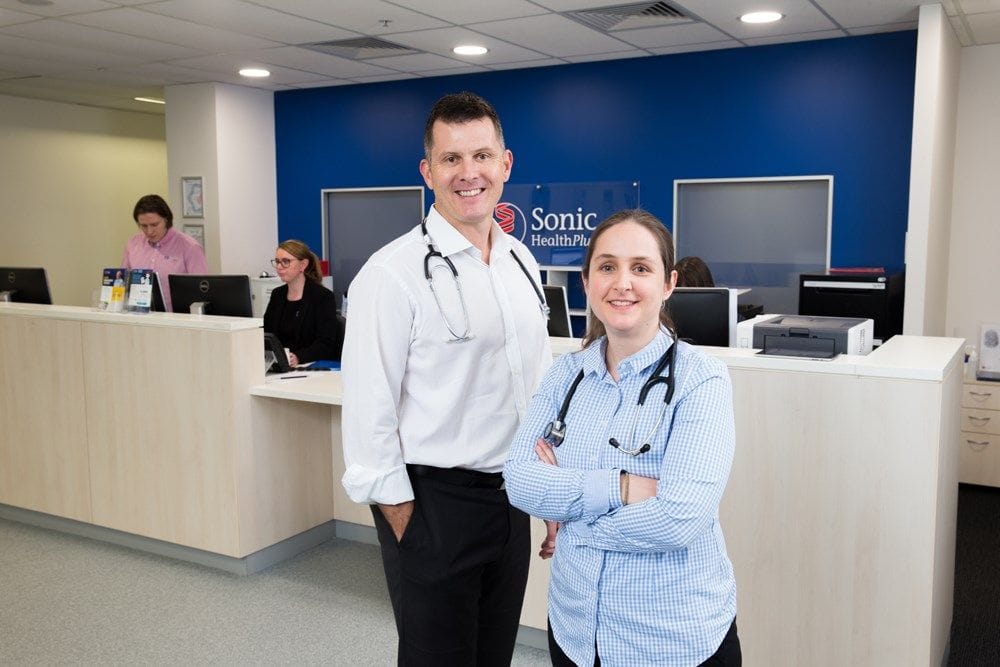 Healthcare Equipment & Services
2020 rank: 7
Market Cap: $19.02b
FY21 revenue: $8.75b
FY21 profit: $1.31b
Listed: 1987
CEO: Dr Colin Goldschmidt
CEO salary: $6.73m
Sonic Healthcare (ASX: SHL) shares reached record highs in August, buoyed by the volume of tests the group processed for COVID-19 globally.
Market analysts see the company, with operations in Australia, the US and Europe, as being in a prime position to capitalise on the rapid spread of the Delta variant.
Sonic Healthcare has processed about 30 million COVID-19 tests to date in 60 Sonic laboratories globally since March last year, and has also become Australia's largest non-government COVID vaccination provider.
The tests were a significant contributor to the company's bottom line which surged 149 per cent to $1.3 billion in FY21. Test volumes were lower in the second half of the year compared to the first half, although Sonic Healthcare says they are on the rise again as the Delta variant continues to spread.
While it's playing a role in meeting demand for COVID services in its markets, the group has also managed to provide essential healthcare services to about 138 million patients across its network in FY21.
Sonic Healthcare sees the underlying growth drivers of its core business as unchanged, with the fluctuations provided by COVID being mitigated by its geographical and business sector diversity.
The group is also looking at 'significant' acquisition opportunities in Australia, the US and Europe.
Sonic Healthcare shares hit a record high of $43.99 in early September; double the lows struck in March last year.
Despite riding a COVID boom, Sonic Healthcare has not issued profit guidance for FY22. Ironically, it is the unpredictable nature of the pandemic that has kept it from looking that far ahead.
However, market analysts, including Goldman Sachs, see the company continuing to capitalise on the surge in COVID testing in the near term at least.
---
9. WiseTech Global (WTC)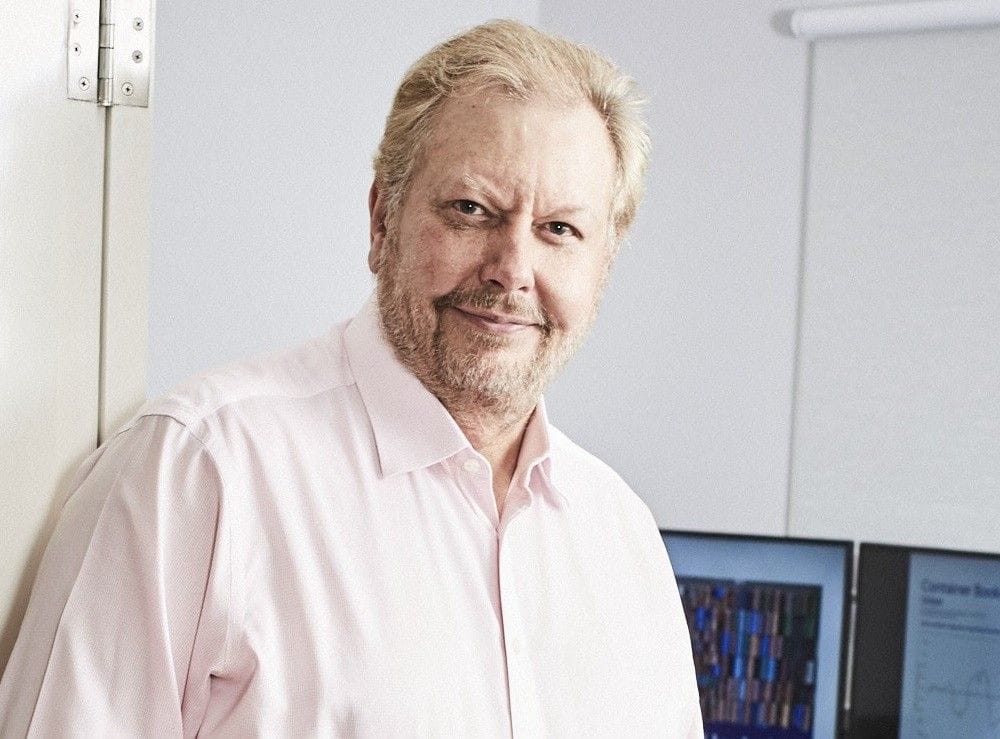 Information Technology
2020 rank: 24
Market Cap: $17.11b
FY21 revenue: $507.5m
FY21 profit: $108.1m
Listed: 2016
CEO: Richard White
CEO salary: $1.04m
Global logistics software specialist WiseTech (ASX: WTC) has shot up the Sydney Top Companies list in 2021, driven by its strategic position that has seen it capitalise on the online retail boom.
The company's market cap has more than doubled from $8.35 billion to breach $17 billion for the first time, significantly bolstering CEO and co-founder Richard White's personal wealth.
The shares hit a record high of $57.31 on August 25, rocketing from a low of $36.20 the previous day. The share spike was driven by the company announcing that underlying net profit after tax had more than doubled to $105.8 million. Group revenue of $507.5 million was up 18 per cent on the previous year, which was at the top end of guidance range.
The shares have been on an uptrend ever since.
WiseTech is also seen to be benefitting from heightened investor interest in the e-commerce sector following the $39 billion takeover of Afterpay (ASX: APT) by digital payments group Square.
WiseTech's position as a provider of cloud-based software for the logistics industry has put it in the sweet spot of the burgeoning e-tail sector.
White, commenting on the company's profit performance, highlighted the 'goods-led' recovery in global trading as the driver of increased freight rates.
"Whilst these higher rates do not translate into immediate revenue growth for WiseTech, we are benefitting from the acceleration of the longer-term structural changes that they are driving," he says.
It's been quite a ride for White, who started out as a musician and notably used to repair guitars for some of Australia's biggest rock bands, including AC/DC and The Angels.
White owns 44 per cent of WiseTech, meaning his holding in the company is currently worth about $7.7 billion.
White has been cashing some of that fortune to top up his meagre $1 million annual pay packet by selling down a portion of his shareholding in small lots. White plans to pare his stake down to 43 per cent by the end of the year. This comes after he offloaded 8.06 million shares in FY20.
The company was founded in 1994 by White and Maree Isaacs to write code for Australian freight forwarders. WiseTech now has more than 50 offices globally and processes 72 billion data transactions a year.
Isaacs remains a low-profile executive director of the company, holding a 3.45 per cent stake that is now worth about $607 million.
---
10. QBE Insurance Group (QBE)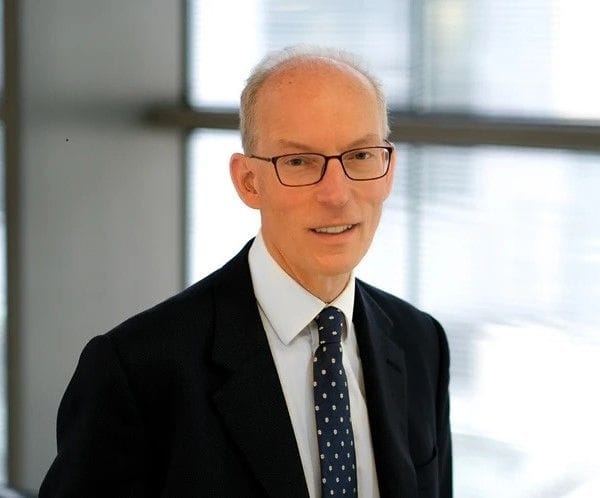 Insurance
2020 rank: 14
Market Cap: $16.98b
1H21 revenue (operates on a calendar year): US$9.12b
1H21 loss (operates on a calendar year): US$441m
Listed: 1973
CEO: Andrew Horton
CEO salary: $1.8m (plus incentives)
New CEO Andrew Horton took the helm of QBE Insurance (ASX: QBE) on 1 September, but the former head of British insurer Beazley Plc still has to join the queue for international arrivals to make it into Australia due to ongoing border restrictions.
QBE tells Business News Australia that Horton is working from QBE's London office for now, taking the opportunity to 'meet as many of our people in London as he can before making his way to Sydney'.
Horton sets the scene for a new chapter at QBE after a tumultuous period that culminated in the resignation of Pat Regan as CEO a year ago.
Regan's departure was triggered by revelations of inappropriate communication with a US-based female junior staff member through texts, email and Zoom. The communications were described by QBE as showing 'poor judgement' that fell short of the company's code of ethics.
Horton takes over from Richard Pryce who has been interim CEO for the past year, overseeing a turnaround in the financial fortunes of the group. Horton is no slouch in his ability to add value to a business, leading Beazley since 2008 and growing profitability at 10 per cent annually.
While COVID is providing a temporary hiccup to the leadership transition, QBE was back in the black over the first half of CY21, aided in part by improved conditions surrounding the pandemic.
QBE posted a US$441 million ($604 million) interim profit, up from a US$712 million ($975 million) net loss a year earlier – a period that was significantly impacted by COVID-19 claims.
However, QBE is waiting on court action in Australia around whether it must pay business interruption claims due to the pandemic. After facing similar circumstances in the UK, where the insurance industry failed in its bid to block the claims, QBE has made a $US785 million ($1.07 billion) provision for these claims globally.
QBE's return to profit comes despite a raft of natural disasters in Australia and the US. The company reported a $US1.51 billion loss in CY20, leading to an axing of dividends – although payouts are expected to resume this year.
Although Horton will want to make his mark on the business, chairman Mike Wilkins is reported as saying no major changes are expected at the company following his appointment.
Horton will receive a fixed salary of $1.8 million in addition to standard incentives, including a buyout incentive comprising cash and share rights totalling $4.5 million to cover his forfeiture of his existing incentive arrangements with Beazley.
---
READ MORE
Market caps are based on the close of trade, 5 October, 2021. This list was prepared with information provided by the ASX.
Never miss a Top Companies update or news story: Sign up to Business News Australia's free news updates
Follow us on Twitter, Facebook, LinkedIn and Instagram
Get our daily business news
Sign up to our free email news updates.