Imagine the business you have painstakingly built has been forced to close, or perhaps your subscribers or users have hit the panic button out of fear of financial hardship.
Maybe your business is still operating normally, but your biggest customer has suddenly put a major contract on hold, leaving you wondering how you'll pay staff and meet sales targets that seem to be vanishing before your eyes.
For many people reading this, these scenes were a lived experience they'd rather forget from the autumn of 2020.
Many of Australia's leading young entrepreneurs featured on this list faced these very challenges, but remarkably they pulled through by either overhauling their business models to capitalise on newfound opportunities, or simply did what they do best with a couple of tweaks.
Meanwhile, others were in the driver's seat with their feet on the trend accelerator that was COVID-19; their operations demonstrating a certain "antifragility", to use Nassim Nicholas Taleb's term relating to things that are not just resilient to adverse surprises, but actually thrive because of them.
"It has probably been my most productive year ever," says Disrupt Digital co-founder Ben Bradshaw, reflecting a common sentiment amongst entrepreneurs nationwide who have either gone into overdrive with new ventures, or are finally seeing their efforts come to fruition as they rapidly scale up organisations that were once just unproven visions.
Most entrepreneurs interviewed in forming this list took great pride not just in surviving or growing their revenue or profit, but in the jobs they secured or created at a time when unemployment levels went through the roof. Of course, the JobKeeper wage subsidy program played an integral part in that, even for those who didn't necessarily need it due to the flow-on benefits for the economy.
While "social distancing" entered the lexicon in 2020, a sense of fostering community was also common amongst these entrepreneurs, and many had made personal sacrifices both financial and with their time to address our bushfire crisis before the public even knew what a coronavirus was. One of the business leaders on this list, Steven Lampsakianos of Alphatex Industries in Sydney, is fitting out fire brigade vehicles to gear up for the next disaster.
Generating annual revenue of almost $3.69 billion, Australia's Top 100 Young Entrepreneurs are a diverse and fascinating group of people whose work and business acumen are shaping this country for the future. The youngest businesspeople featured - Samira Razak of Maple Community Services and Blake Garrett of School Bytes - are just 22 years old, and clearly have the potential to move further up the list as their journeys progress.
There are also 10 entrepreneurs who have companies listed on the ASX, three of whom launched on the stock exchange this year - Adam Brimo's OpenLearning (ASX: OLL), Lance Giles' YouFoodz (ASX: YFZ) and Andy Taylor's Douugh (ASX: DOU).
From popular brands with global scope to health foods, fitness apps and a company that was recently granted the FDA's first approval of an over-the-counter COVID-19 testing kit, the businesses forged by the entrepreneurs on this list are making an impact, and we can't wait to see what they deliver in 2021.
1. Nick Molnar (30)
Afterpay
Melbourne
The co-founder of Afterpay (ASX: APT) Nicholas Molnar is back where he needs to be: the helm of the ship.
Molnar, who founded the buy-now pay-later (BNPL) company alongside Anthony Eisen, recently stepped back into the role of managing director at Afterpay just over a year after he left the top job to focus on the group's US ambitions.
It is a timely move for Molnar. His group is growing remarkably fast in 2020 on the back of the pandemic-induced e-commerce boom.
And with regulators more or less backing away from imposing any special restrictions on BNPL players, of which Afterpay is the largest in Australia, Molnar will steer the giant as the digitised lay-buy transaction model settles itself into the fabric of the financial services tapestry.
Internationally the company has skyrocketed, seeing its customer base climb above 11 million people globally at the end of Seprtember 2020, while US customer numbers cracked more than 6.5 million.
Overall Afterpay's underlying sales more than doubled in FY20 to $11.1 billion, with $4 billion coming from the US market and $600 million from the UK.
The company's share price also cracked the $100 mark for the first time this year back in October and reached an all-time-high of $120 on 17 December.
Afterpay accounts for the vast majority of BNPL transactions in Australia, with 73 per cent of the more than $5 billion spent on all platforms transacted through Molnar's fintech.
Further, it receives 80 per cent of its revenue from merchant fees with the remainder coming from missed payment fees.
"While Afterpay is clearly the largest of the companies profiled (73 per cent of the total value of BNPL transactions), Afterpay represents a relatively small proportion (27 per cent) of BNPL consumer debt," Afterpay said at the time.
Essentially synonymous with the BNPL sector generally, Afterpay is in a good position to take advantage of the connected e-commerce natives that make up the established Millennial market and emerging Gen Z consumers.
---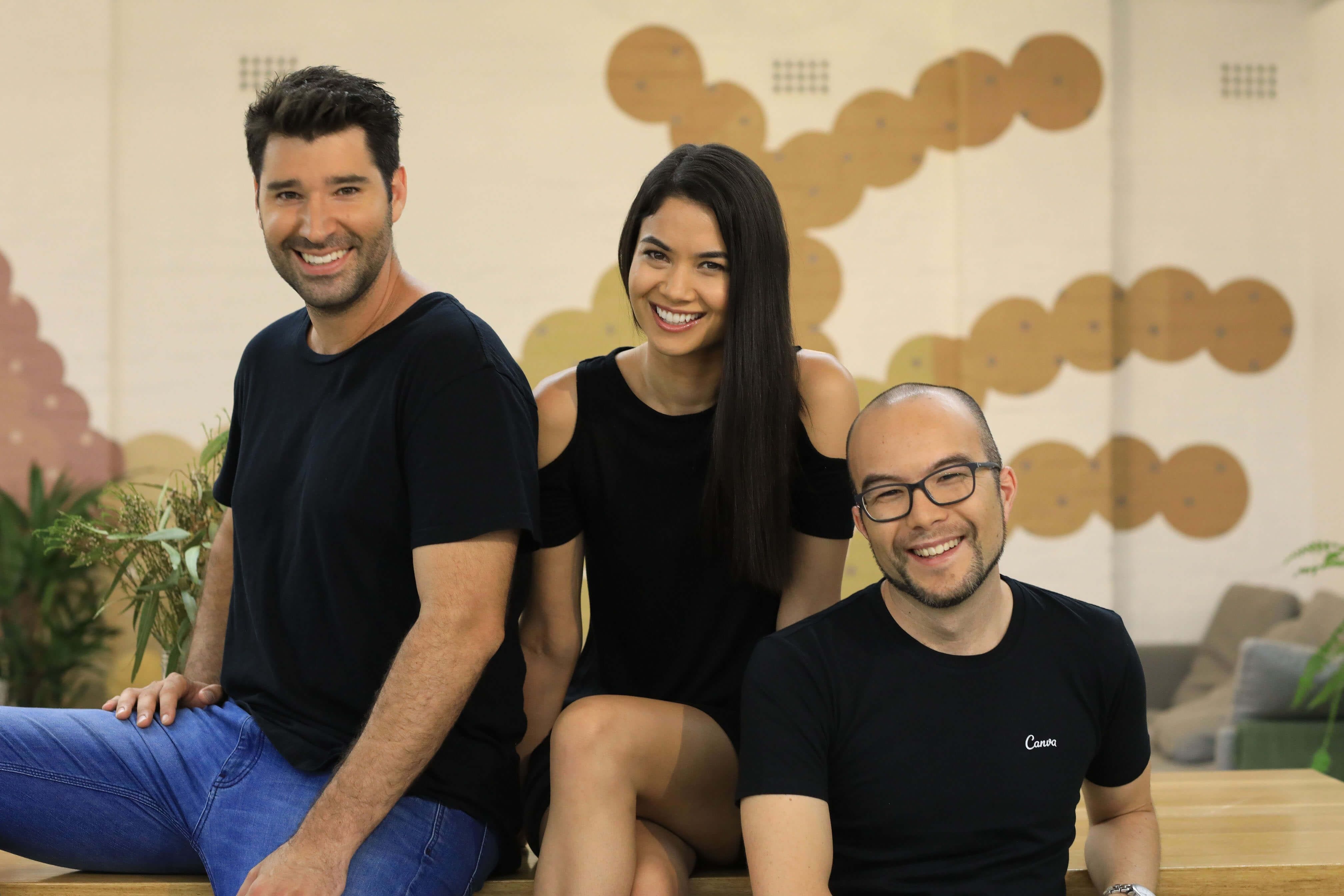 2. Cliff Obrecht (34), Melanie Perkins (33), Cameron Adams (40)
Canva
Sydney
Now valued at more than $6 billion, double what it was worth in 2019, graphic design platform Canva had a year like never before in 2020.
With more teams working remotely and looking for new ways to collaborate Canva introduced a range of new features.
This resulted in Perkins, Obrecht and Adams' platform skyrocketing in popularity: more than 3 billion designs and 45 million presentations were created this year and the company now boasts 2 million paid subscribers to Canva Pro.
To assist with the work-from-home phenomenon Canva introduced real-time collaboration to its online design suite, enabling teams to work on projects simultaneously.
Canva also launched 'Brainstorms' (a new design type built for teams to collaborate simultaneously on notes and mood boards), 'Talking Presentations' (allowing presenters to talk through their slides in an interactive format) and 'Brand Kits' (allowing teams to select and define colours that match their brand).
Canva for Education also launched earlier this year, giving classrooms a free and tailored solution featuring Canva's premium design tools and an extended library of student-friendly design assets.
The company says monthly student usage has more than doubled since August 2020, with more than 8 million students and teachers using Canva every month across 90,000 educational institutions.
A partnership with FedEx in the US was also a major coup for Canva, allowing business owners and consumers to design anything they like and print it at more than 2,000 FedEx Office locations across the country.
To cap off the year Canva is running a feel-good campaign called #OnAGoodNote, encouraging the world to start 2021 on the right footing.
The Australian tech and design giant hopes users around the globe will come together and use Canva to spread positivity as we leave 2020 in the dust.
---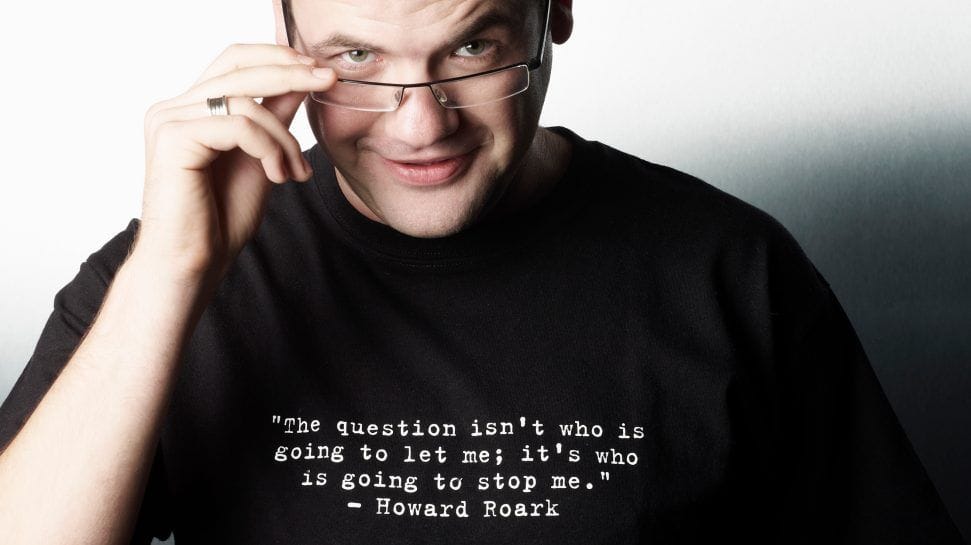 3. Ruslan Kogan (38)
Kogan.com
Melbourne
The e-commerce bonanza of 2020 has been nothing but kind to Ruslan Kogan.
As the founder of one of Australia's largest pure play online retailers, Ruslan rode the surge of online shopping with Kelly Slater-like precision.
While his talent to build a major e-commerce business is nothing to be scoffed at, a large part of his success is the result of Ruslan lifting pages from the handbook of Jeff Bezos.
Ruslan's success over the COVID-19 pandemic can be largely attributed to the growth of its Amazon-style storefront Kogan Marketplace, with gross sales increasing by 71.2 per cent in the second half.
Like Amazon, Kogan has branched out into branding generic goods like TVs, fridges, and tech with its own logo in recent years.
And while Kogan added a record number of new customers in August, Ruslan's year hasn't been without scrutiny.
The company was recently fined $350,000 for making false or misleading representations about a tax time promotion - peanuts for Ruslan considering the company's nearly $2 billion market capitalisation.
The Kogan founder has never been one to pass up an opportunity to get something for cheap, and boy did he capitalise upon the COVID-19 gloom bricks and mortar retailers were going through this year.
KGN picked up furniture and homeware retailer Matt Blatt for just $4.4 million, including the iconic group's IP and goodwill. This is just four years after he scooped up Dick Smith's online business.
More moves were made just a month later when Ruslan rattled the tin for a whopping $115 million capital raise to take advantage of current market conditions.
All this in Ruslan's fourth year of running an ASX listed company! Australia's answer to Bezos? Not quite yet, but he's getting closer every year.
---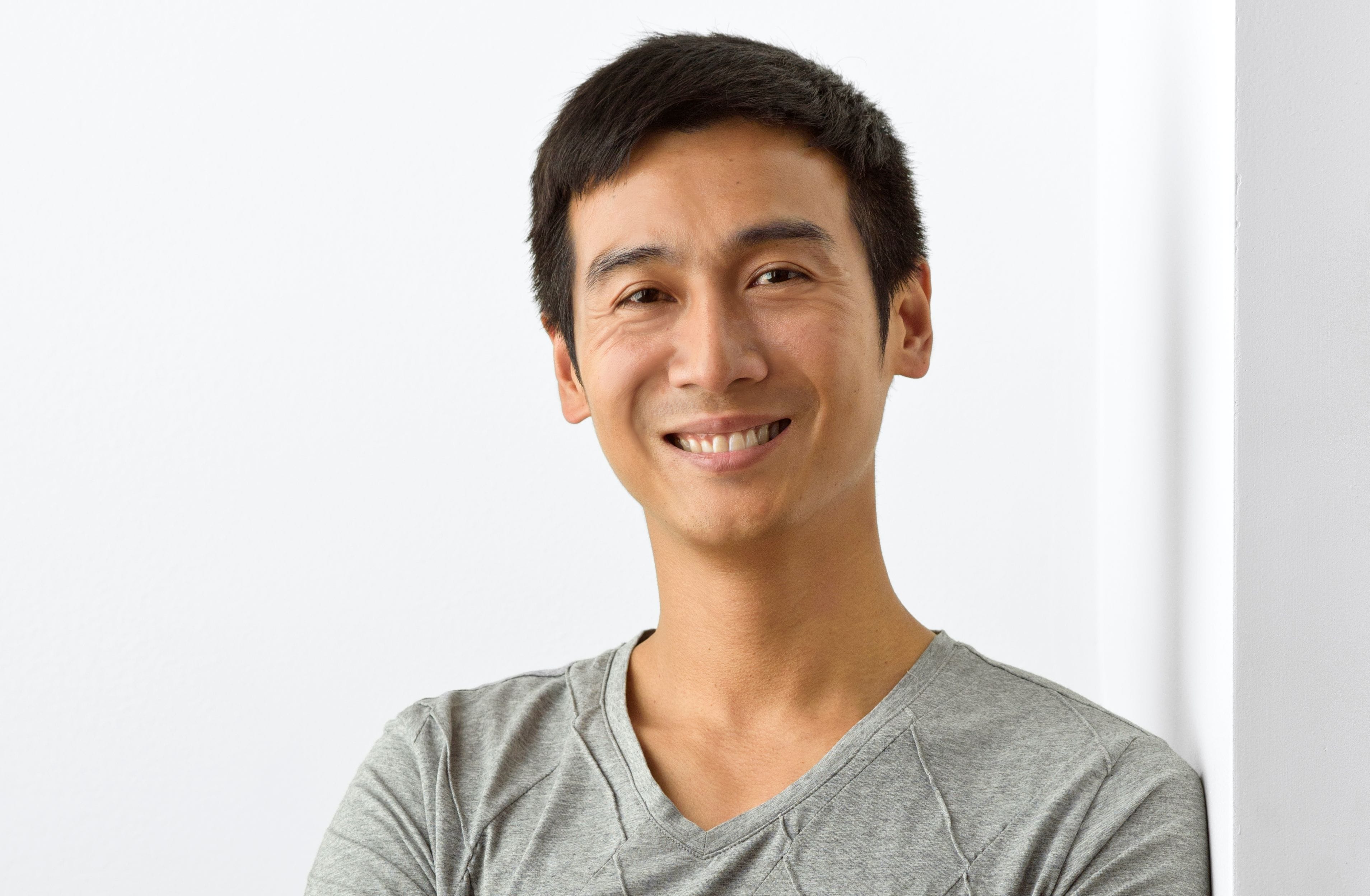 4. Fung Lam (39)
New Aim
Melbourne
One of Australia's fastest growing companies New Aim is revolutionising how we shop.
What started as a company trading on eBay, New Aim has since grown into one of the nation's largest dropshipping businesses, interacting with major retailers both online and offline.
If you've ever shopped on Amazon, Myer, Kogan, eBay or Catch, there's a very high chance that product was sourced by Fung Lam's enterprise.
Not only that, but by building dropshipping platform Dropshipzone and in-house Shopify app Sofortig, he's helping the next generation of entrepreneurs get a leg-up in the ever growing e-commerce sector.
Notwithstanding distribution hiccups caused by COVID-19 restrictions, New Aim has been relatively unscathed by the pandemic and saw sales more than double since the crisis hit.
With the adoption of e-commerce accelerating beyond belief during the COVID-19 pandemic, it's fair to say that Lam will be dominating the space for a long time to come.
"Our business has thrived during the pandemic because it has changed consumers' shopping habits," says Lam.
"Demand for our stock has been through the roof. Because we trade with multiple marketplaces and partner with multiple retailers our sales rocketed."
Lam's win this year is the second year running for the Young Entrepreneur who also won the Melbourne Young Entrepreneur of the Year 2020 Award and the Melbourne Retail and Services Award.
---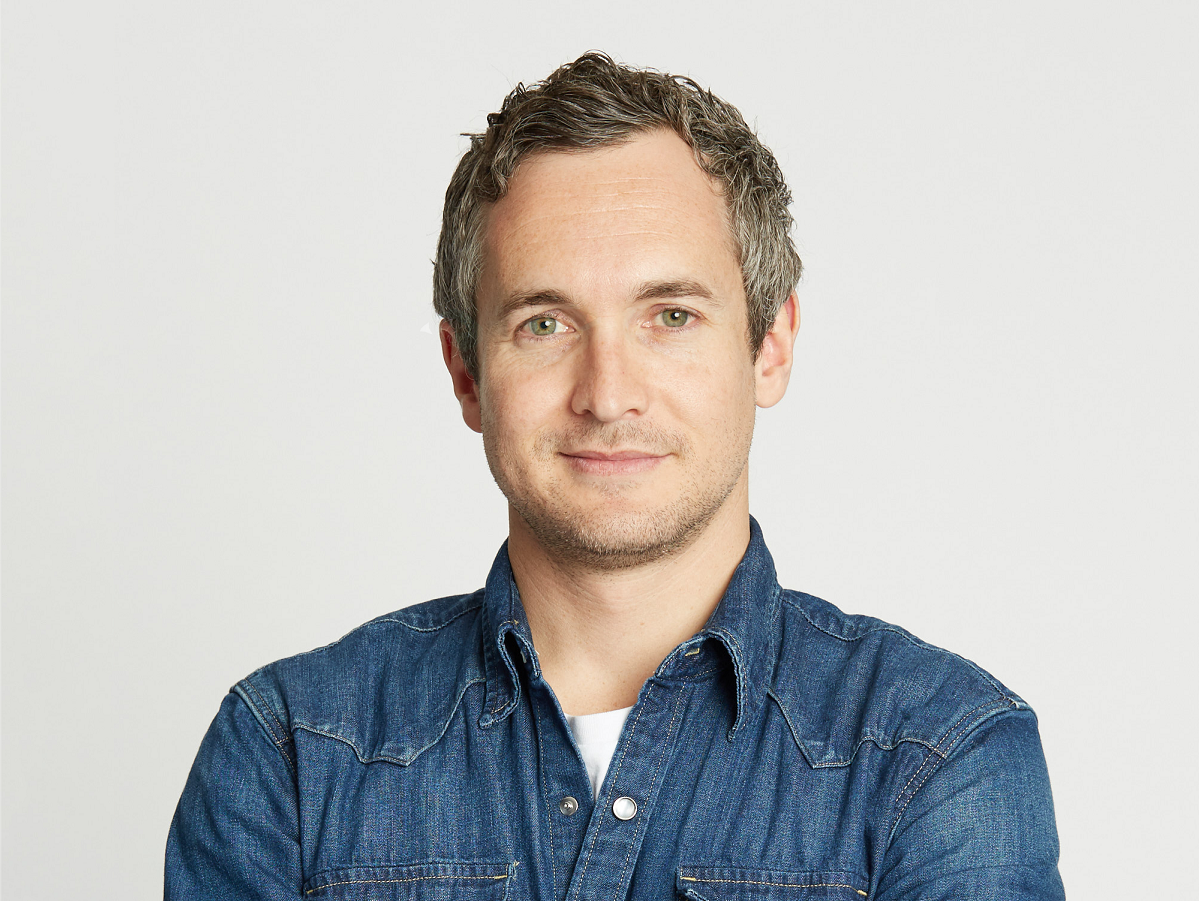 5. Larry Diamond (38)
Zip Co (ASX: Z1P)
Sydney
The emergence of buy-now pay-later (BNPL) technology is causing a commotion in the financial services sector.
Shoppers both online and in-store want simplicity, easy to understand repayments, and immediacy. That's why we're witnessing the demise of credit cards and the fast rise of this new payment method in a world where cash is cheaper ever.
Well-positioned in the sector is Zip Co (ASX: Z1P), founded by young entrepreneur Larry Diamond.
While not as big as competitor Afterpay (ASX: APT), Diamond is hot on the heels of Nicholas Molnar, and has spent the year making key acquisitions and signing important contracts to catch up.
In fact, Zip recently almost doubled its transaction volumes and revenue thanks to a COVID-led boom.
The buy-now-pay-later platform reported record revenue of $71.7 million in the first quarter of FY21, up 88 per cent from a year earlier.
However that figure is expected to grow even more following Zip's acqusition of New York-based BNPL company QuadPay.
Zip sacrificed close to a quarter of its shares in exchange for the company - a big gamble that could pay off for the Australian company by lifting its total transaction value by almost $900 million.
The acquisition is game changing for Zip, enabling the company to really expand into the US market.
"The US is a critical part of our global strategy and vital as merchants increasingly look for a global payments solution. We have been impressed by QuadPay's continued innovation," Diamond said at the time.
"They were first to market with a virtual card solution in the BNPL space and have continued to evolve and innovate their offering."
Perhaps the biggest day on the financial calendar for both Zip and Afterpay was 20 August.
Within minutes of each other, the two BNPL giants announced integral partnerships; Afterpay's with Westpac (ASX: WBC) for a new banking platform and Zip's with Visa to create a buy-now pay-later-anywhere model.
Named one of Australia's Top 50 fastest growing tech companies by Deloitte, Zip is certainly no Luddite when compared to Afterpay.
Though they're working the same market, Zip's commitment to stringent credit checks of potential customers could eventually play into Diamond's hands.
---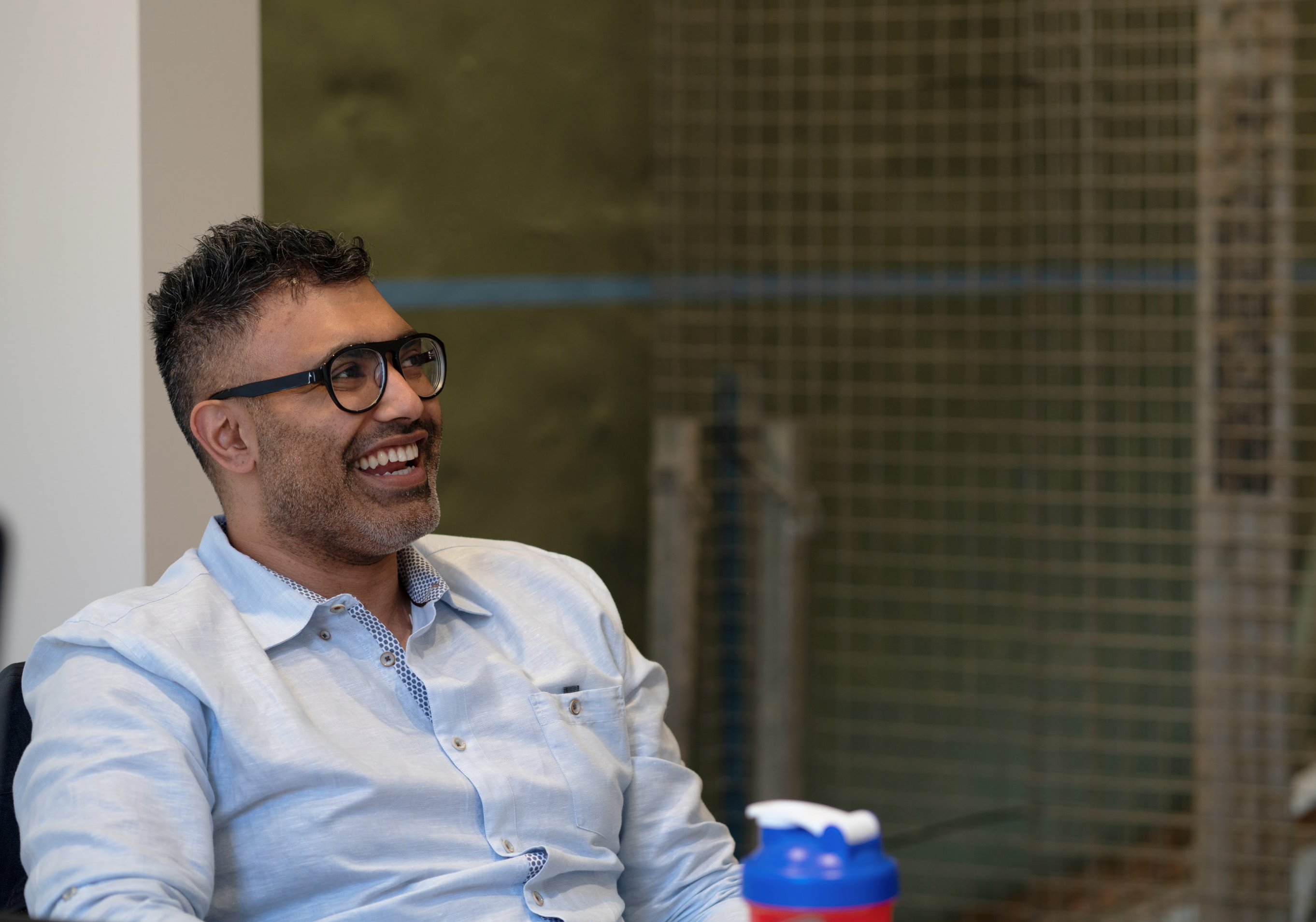 6. Izhar Basha (37)
EHP Holdings, EHPlabs, Blessed Plant Protein, Lust Natural Protein Bars
Sydney
Before entering the supplements and plant-based protein industry, Izhar Bashar was a high-flying lawyer with Clayton Utz.
But everything changed when he was diagnosed with a life-threatening autoimmune disease. From the hospital bed, he vowed that if he survived the scare it would be his mission to improve the health and wellbeing of others.
After getting the disease to a manageable level, Basha held true to the promise he had made himself by setting up a small supplements store in the Sydney suburb of Randwick.
"However, I quickly became frustrated by the lack of efficacy and incompleteness of the products I was stocking and using, so I decided to start my own," he says.
"EHPlabs was born, and from the very first product development of our flagship product, OxyShred, the primary objective was always to assist people with their health and fitness goals and to optimise their physical performance and recovery."
Since its founding in 2013, the EHP group has gone on to develop a wide range of specific formulations for different health and dietary goals, including the launch of its protein lines targeting the Gen Y and Z market.
"Blessed is also expanding into the plant-based wellness channel, with the launch of the Blessed Booster range for Gut Health, Hair and Skin health," he adds.
During a period of rapid international growth for the group, EHPlabs secured a massive win in November when major US chain The Vitamin Shoppe signed on to stock Basha's products across its 850-store network.
This breakthrough added to a 2,000-store presence in North America already, as well as 1,000 bricks and mortar retail stores across Australia and New Zealand.
The group also has an app development and technology arm focusing on building and scaling value-adding health and fitness workouts, meal plans, calorie and activity trackers, and motivational advice and guidance.
"20 per cent of the company revenue is derived from the apps and technology department, with the long-term goal of developing AI and VR technologies to learn more about its customers' fitness and diet habits," he says.
The outbreak of COVID-19 was both a blessing and a curse for EHPlabs, with its sales dropping 50 per cent in the immediate aftermath. However, this triggered a pivot online which has grown rapidly month-over-month ever since, even now that bricks-and-mortar retail has rebounded.
---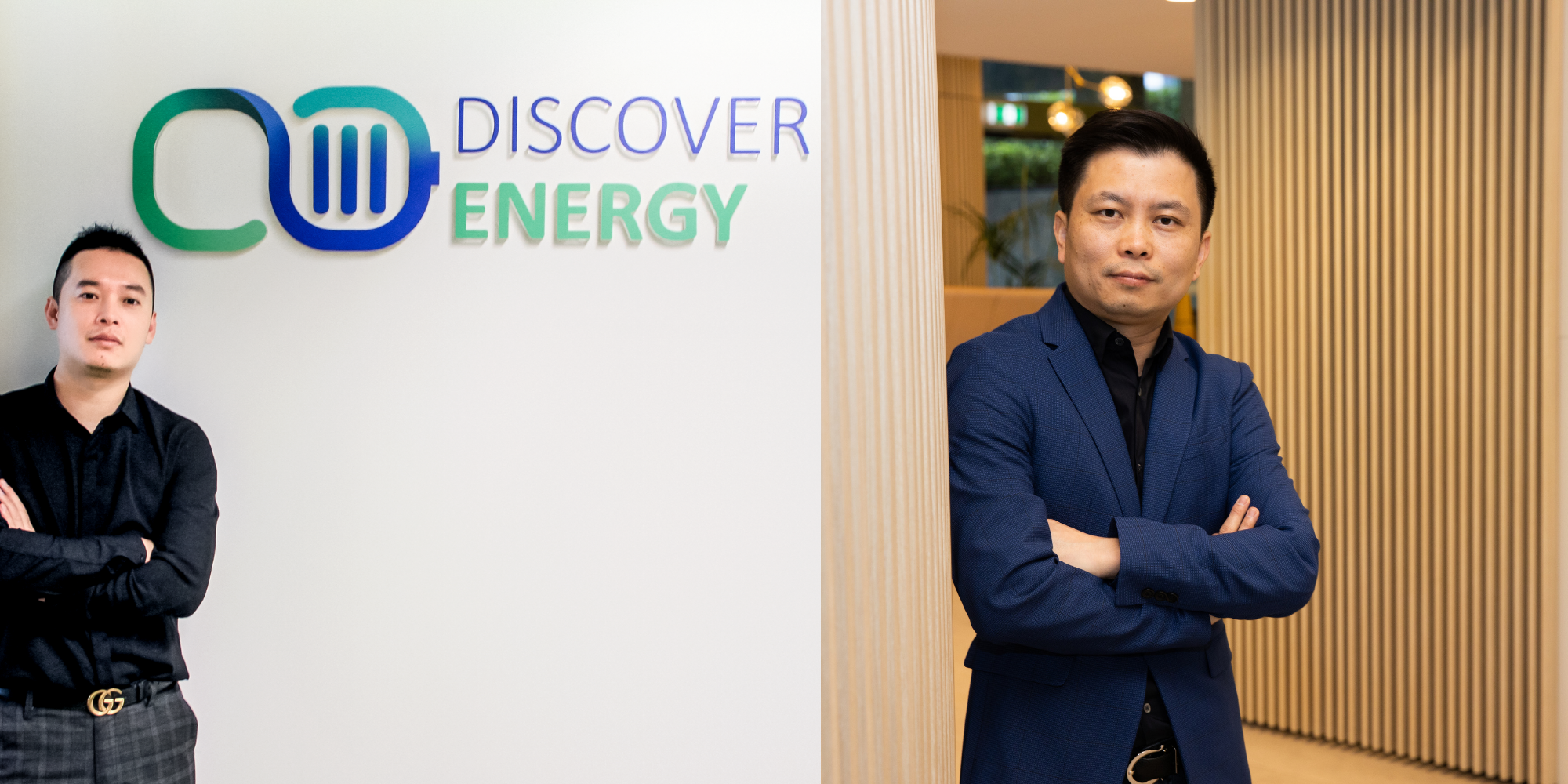 7. Anson Zhang (38) and Jeff Yu (38)
One Stop Warehouse, Discover Energy
Sydney
Since founding what has become Australia's leading wholesale solar panel distributor One Stop Warehouse Anson Zhang and Jeff Yu have been upending the way consumers think about renewables.
It all comes down to how they approach the electricity grid, which as it stands is still dependent on coal-fired power stations.
"At the moment everyone is taking up solar and installation volume is increasing by a lot every year; everybody wants to save money and the solar cost is decreasing every year," says Zhang, who founded One Stop with his university friend Yu in 2013.
"But when more people are taking on solar, there is a difficulty for the grid to maintain stability because it's very hard to forecast how much supply will be needed.
"That's why the final solution for solar is the battery, and you get what's called a virtual power plant (VPP) whereby even at night time you can use the battery and you don't need to use energy from the grid."
The pair's consumer-facing business Discover Energy currently derives about 10 per cent of its revenue from the VPP model with a virtual trading platform, while the remainder comes from signing up solar power customers "hassle free" without the batteries.
"There are two streams at Discover Energy - one is the non-solar customer who we sign up, and we make money on the margin as we buy on the wholesale market," says Zhang.
"The second is VPP. The customer has credits because they are a partner and we're using that energy for trading, selling when the price is high and buying when the price is low.
He explains Discover Energy is currently bringing on around 1,000 new customers every month.
"That is quite an encouraging number for me, because we were doing just business-to-business but now we are entering business-to-consumer," says Zhang.
"We have a multi-lingual focus as well for the Chinese market, Koreans, Vietnamese and Japanese. There are Asian people who don't speak English very well, but we give them good customer service."
One Stop Warehouse may not be achieving the five-fold growth rates of a few years ago, but from a large base it continues to achieve growth above a quarter and is scaling up quickly.
The group has been 51 per cent owned by Chinese solar panel manufacturer GCL since 2016, and Zhang says he is currently looking at a potential Series A capital raising or more financing from family funds to support the next stage of growth.
---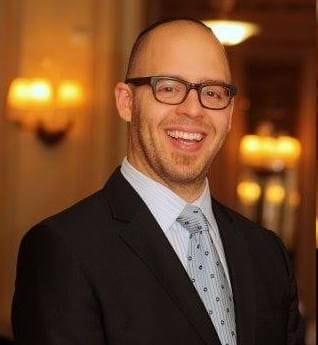 8. Rael Ross (38)
Butn, Australian Factoring Company
Melbourne
In just one minute any business in Australia can be funded for any product they may need, all with the push of a button.
That's the promise of Australia's largest B2B transaction funder Butn, a tech solution for a once-cumbersome process faced by businesses around the globe.
Since its founding by Rael Ross in 2018, Butn has funded more than half a billion dollars' worth of goods and services for Australian businesses large and small, and it's showing no sign of slowing down.
By integrating directly on the transaction platforms of clients, and with simple five-minute setup for customers, Butn can be deployed almost anywhere.
Think Afterpay, but for B2B transactions.
With an ASX listing on the horizon, it's only a matter of time before most Australian businesses will be slamming on that Butn. lubricating the gears of our economy at scale.
---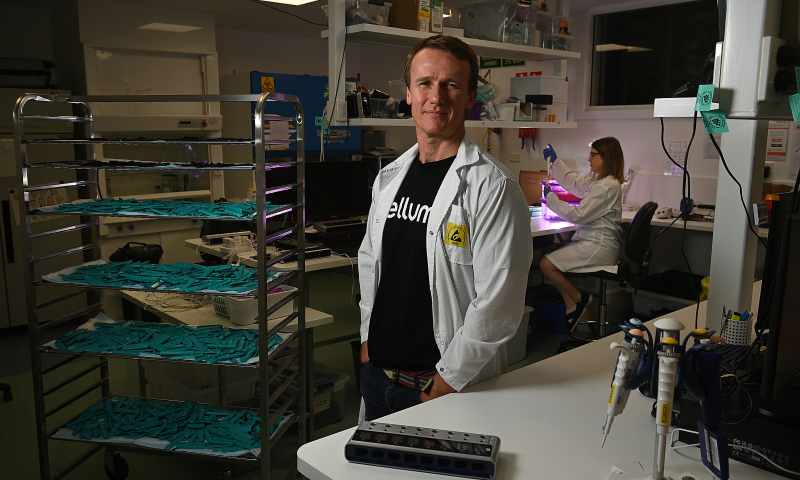 9. Dr Sean Parsons (40)
Ellume
Brisbane
Ellume was diagnosed as in demand in 2020 as its fluorescent nanoparticle technology for detecting viruses was successfully applied to COVID-19, garnering US$30 million (AUD$41 million) from the US National Institutes of Health (NIH) to scale up production.
The funding was received through NIH's Rapid Acceleration of Diagnostics (RADx) initiative in October, around the time Ellume was launching its 4,400sqm state-of-the-art manufacturing facility in Brisbane; the largest of its kind in the southern hemisphere.
Then in December, Ellume made global headlines including the front page of the Washington Post after the US Food and Drug Administration (FDA) approved its at-home test for over-the-counter sales.
Founder Dr Sean Parsons says the company was born out of the last pandemic in 2010.
"I founded the company to create simple-to-use high-performance diagnostics for common infectious diseases like flu and to respond to what I perceived was a future flu pandemic," he says.
"I didn't really see a coronavirus pandemic coming, although I think I'm in good company there."
But after using its core technology for the detection of influenza A, influenza B, respiratory syncytial virus (RSV), strep throat and tuberculosis (TB), Ellume moved into producing rapid COVID-19 tests with its existing partner Qiagen from Germany.
"For us it was more of a natural extension than it was a pivot," says Parsons.
He explains the product's high-performance and digital platform set it apart from most of the low-cost COVID-19 diagnostics products on the market, although he emphasises these still have an important place in the effort to contain the virus.
"The reason that the National Institutes of Health has tipped in $41 million is because they know that we can do what other people can't do, and our test has performance and advantages that others don't - it's next generation detection technology, which we spent so long working towards," he says.
After introducing Bosch Australia Manufacturing Solutions (BAMS) technology that automates production at its facility, in November Ellume was producing 100,000 tests a day and Parsons expects that number to reach 300,000 daily by March.
At the time of writing the group had 120 staff, although Parsons expects there will likely be 300 people at the group by mid-2021.
"Production is getting scaled as far as we can possibly scale it to meet the COVID production need," he says, adding the group is also well placed to build products that detect any future strains of coronavirus that might arise.
---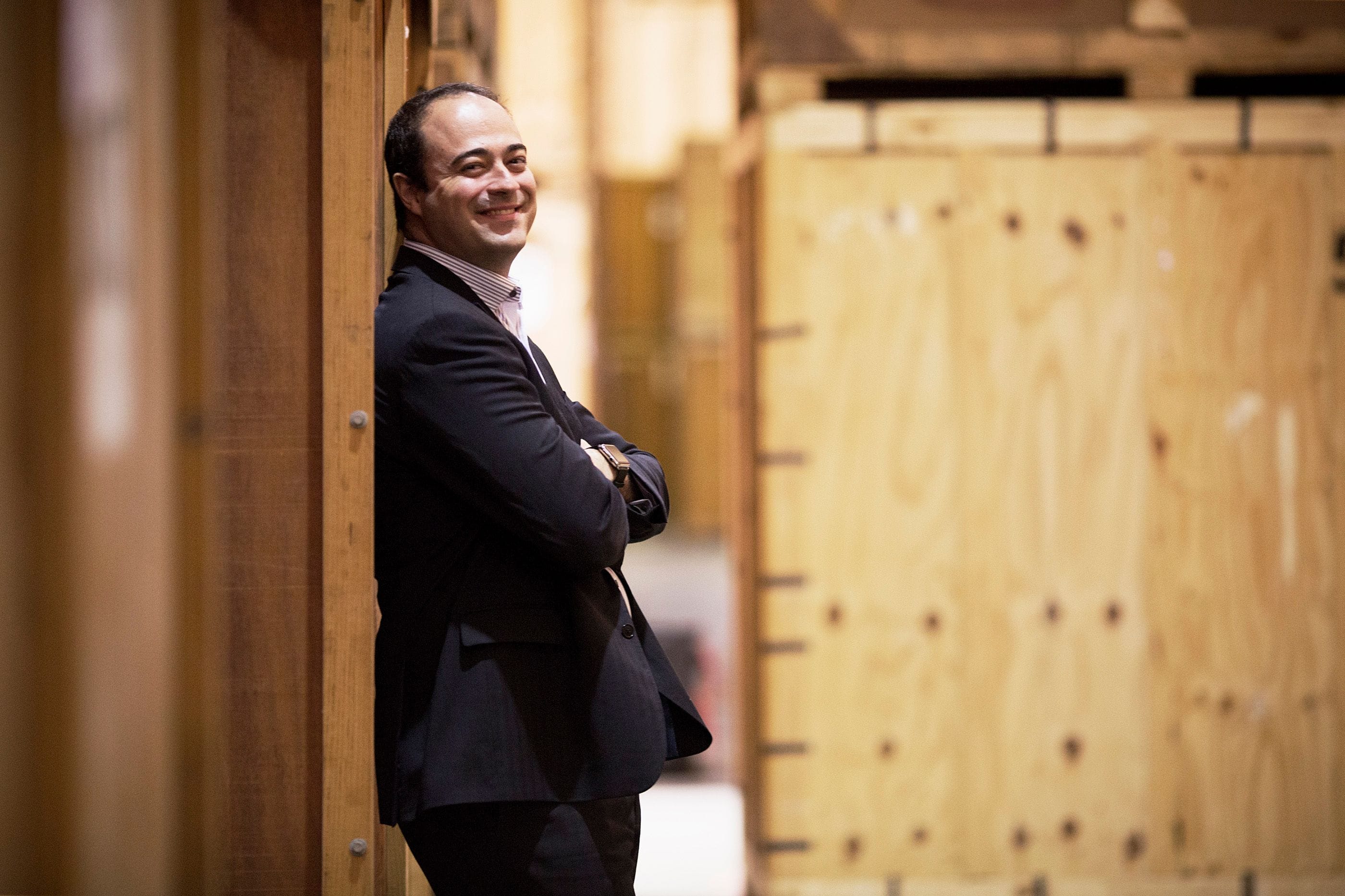 10. Carlos Ferri (39)
Zapala Corp, Zapala Go, Zapala People, Zapala Fleet, Shipeezi, Educafy, LIDE Australia, Studio7, Bhold Creative, Referencia Business
Sydney
Logistics technology mogul Carlos Ferri describes his corporation's Zapala Go and Shipeezi offerings as the "brains" of freight forwarding and transport companies, benefiting at a time of digital transformation when traceability is paramount.
Customers ranging from Coles to David Jones to Maersk use Sydney-based Zapala's software to track their shipping, and in August the group signed a breakthrough deal with existing customer Allied, a transport network owned by SIRVA.
"A massive milestone for us was a signature for a contract with one of our current customers to start providing services in Europe and the US," he says, noting Allied is currently known for its brand North American Van Lines.
"In the US they have 950 agents who are going to be using our software.
"Our whole team is working like crazy around the clock."
Next year Ferri intends to rebrand Zapala Go as Zapala Technology, which like his other companies will continue to operate under the umbrella group Zapala Corp.
The Zapala team managed to overcome coronavirus-related challenges of some customers pulling out of projects when certain products overseas were unavailable, and in the second quarter of FY21 Ferri expects business to be tracking in line with earlier expectations.
This cannot be said however for the divisions Zapala People and Educafy, as recruitment and student exchange agencies respectively.
Both entities have seen their revenues drop by around 85 per cent, but Ferri is determined to hold on to them with a long-term view for their potential. On a positive note, the Brazilian office of Educafy has already started to operate again now that students are allowed to travel to Canada and the UK.
In parallel Zapala Corp has also launched a digital marketing agency called Studio7, producing videos and content for organisations big and small, including several councils and the Australian Curriculum, Assessment and Reporting Authority (ACARA).
---
---
Click below for this year's top 100
Get our daily business news
Sign up to our free email news updates.