Though 2021 was once again defined by lockdowns, border restrictions and new COVID-19 variants, the promise of freedom connected to rising vaccinations rates saw businesses prepare for the future.
Capital raises came in thick and fast as business confidence rose in line with states and territories hitting those coveted double dose vaccine targets, prompting booming business for some and new players soaring up the Top 100 list.
As such, the vast majority on the list are those that have reached new heights - whether they be e-commerce players capitalising on the mass-adoption of online shopping, tech experts finding new clients and users as the nation embraces flexible working, or medtechs making confident strides into a brand new world.
In total, those in the Top 100 Young Entrepreneurs list for 2021 generated more than $5.9 billion in revenue - though much of that can be attributed to the companies in the Top 10 which together delivered revenues of approximately $4 billion.
It cannot be understated how capital raises underpinned the growth of many companies founded by talented Australians on this list. Investments were announced regularly this year, supported by low interest rates and businesses hungry to scale on the back of increased consumer demand for their disruptive technologies and products.
Of note was Go1's $273 million Series D round led by Softbank, and e-bike powerhouse Zoomo which bagged $82 million in a Series B backed by the founders of Atlassian.
For Go1, founded by 2021 Australian Young Entrepreneurs of the Year Chris Eigeland, Chris Hood, Vu Tran and Andrew Barnes the injection of capital propelled the company into unicorn status - joining the club alongside fellow Top 10 listers Melanie Perkins and Chris Obrecht (Canva), Nick Molnar (Afterpay (ASX: APT)) and Larry Diamond (Zip Co (ASX: Z1P)).
However, every founder on this list has an intriguing story to tell, from the founders of Untitled Group who pivoted from hosting major music festivals to live-streaming concerts and investing in Aussie startups, to the LVLY founders who masterfully nailed e-commerce and beat down supply chain problems to manage same-day-delivery services in most Australian capital cities.
As we creep closer to another new year, those that make up the Top 100 represent the cream of the crop in terms of Australia's young business talent, and are all very much ready and rearing to skyrocket off solid foundations built this year for a bumper 2022.
1. Cliff Obrecht (35) and Melanie Perkins (34)
Canva
Sydney
A new funding round in September sent the already rocket-fuelled value of design platform Canva into orbit this year.
The US$200 million ($285 million) capital raise lifted Canva's valuation to $US40 billion ($57 billion), a stellar increase from $6 billion this time last year. That's even bigger than the $39 billion valuation placed on Afterpay (ASX: APT) through its merger with Square Inc. (NYSE: SQ).
Husband-and-wife team Perkins and Obrecht co-founded Canva in 2013 with business partner Cameron Adams, who gracefully slips off this year's Young Entrepreneurs list after breaching the age of 40.
Canva is considered a high growth stock because it delivers meaty margins in a market that is hungry for its services – namely the ability to create in-house marketing collateral through its graphics design platform. The company this year also stepped up its offering through full video production services for social media and documentary production.
Canva has 60 million users globally, including big names such as Kimberley Clark, but it especially appeals to smaller business and schools. It's hard to imagine that Canva actually began as a simple platform to create school yearbooks.
One founding investor has even touted that Canva could be worth as much as $150 billion. That's the effusive view of venture capitalist Craig Blair who is talking up the company's prospects. Blair, the co-founder investment group AirTree, was among the first major Australian fund managers to financially back Canva.
At its current valuation, Canva is already among the world's largest private companies – and private is what its founders want the company to remain for now. Each capital raising made by the company prompts the question from market observers whether Canva will go public. But the founders are not budging.
Canva is reported to have become profitable in 2017 and last year doubled its workforce globally to 2000.
Perkins and Obrecht own about a third of the Canva stock.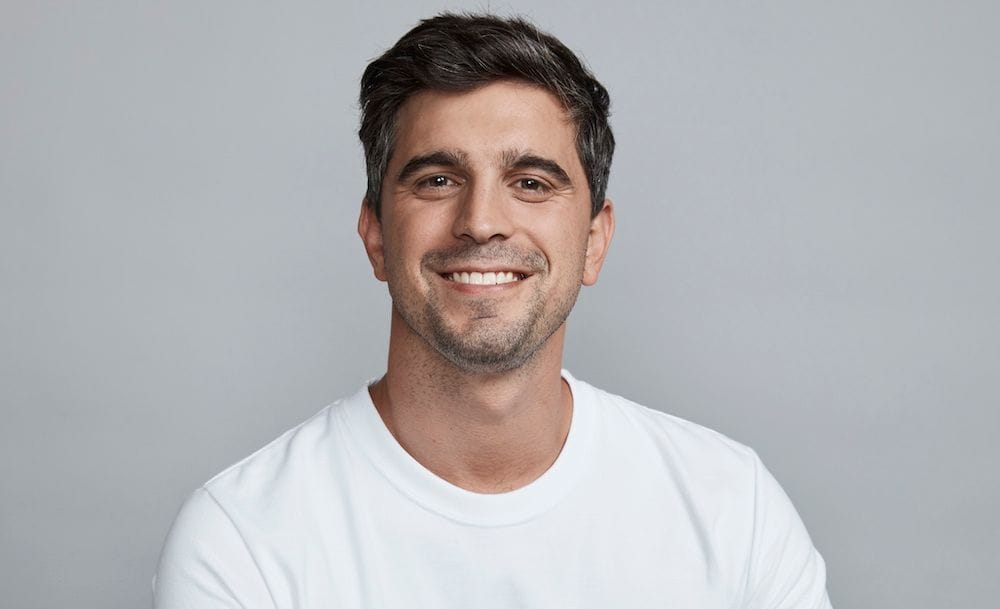 2. Nick Molnar (31)
Afterpay
Melbourne
From a fledgling startup in 2014 to being at the centre of the biggest merger in Australian corporate history – this sums up Afterpay's (ASX: APT) success in driving the meteoric rise of the buy-now-pay-later (BNPL) sector.
Nick Molnar, who co-founded Afterpay with Anthony Eisen, sees the Square Inc. (NYSE: SQ) takeover as a new beginning for AfterPay that will drive the company's global expansion. At the time it was announced the scrip-based deal was worth $39 billion, although its current implied value has fallen significantly due to a pronounced drop in the Square share price.
Square, in which billionaire Twitter founder Jack Dorsey has a major stake, plans to become a dual-listed company on the ASX following the merger which brings together Afterpay's 16 million customers with Square's 70 million Cash App customers.
The deal was due to settle in the first quarter of 2022, although the sale process hit a snag this month that saw the shareholder vote shifted from 6 December to the new year due to a delay in regulatory approval by the Bank of Spain.
Once the buyout is finalised, Molnar and Eisen will remain on board to help drive the Afterpay business that has managed to give them a mammoth payday even though their company has yet to turn a profit.
Molnar, whose family operates a successful Sydney jewellery business and famously started his business career selling jewellery online on eBay from his bedroom, is reported to been keen to hold onto his Square shareholding after the merger.
Having initially tapped into the credit-wary millennial consumer, Afterpay has become a mainstay payment system for discretionary retailers with the company servicing more than 100,000 merchants globally.
It has also spawned a multitude of competitors tapping into the BNPL market globally, although notably fellow ASX-listed company Zip Co (ASX: Z1P) was co-founded by young entrepreneur Larry Diamond a year earlier in 2013.
All are competing for a slice of the fast-growing sector. In 2020, BNPL accounted for 2.1 per cent of all global e-commerce transactions, worth about US$97 billion ($136 billion), according to Worldpay.
Despite his success, or perhaps because of it, Molnar is these days looking to spread the love by backing an array of Aussie startups that have caught his entrepreneurial eye. This year's investments have included share trading platform Superhero and online checkout platform Fast.
Molnar has also invested in social media startup Linktree as the digital player pursues an expansion into e-commerce.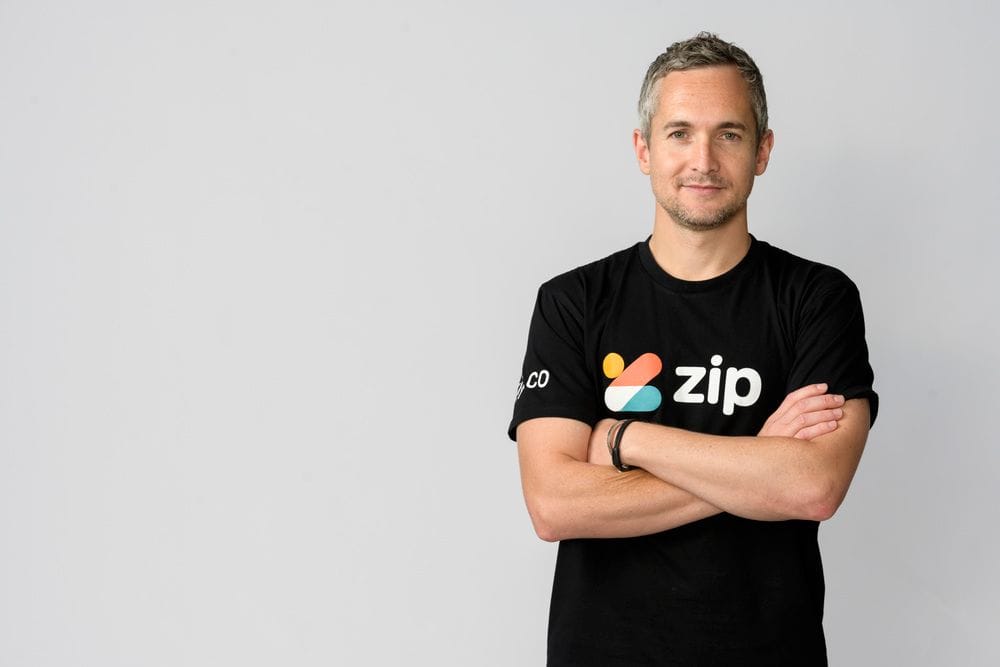 3. Larry Diamond (39)
Zip Co (ASX: Z1P)
Sydney
Larry Diamond's vision for Zip Co (ASX: Z1P) has seen the company expand its buy-now-pay-later (BNPL) business globally over the past year, taking his eight-year startup journey to new highs.
Zip Co may be operating in the shadow of Afterpay (ASX: APT), but Diamond is pushing into new markets where he sees growth potential.
The company's market cap peaked around $8 billion in early 2021, and while the shares have more than halved since then, Zip Co remains a dominant brand in the BNPL space in Australia. Diamond wants to see that recognition go global.
Diamond, whose career has seen him work in retail, technology and as an investment banker, established Zip in 2013 with finance industry veteran Peter Gray.
The company, then known as Zip Money, achieved a back-door listing on the ASX in 2015 after stepping into the shell of Rubianna Resources. The company's business model was aimed at disrupting the banking sector by providing flexible payment options for consumers. It took a good three years for the company to gain any market traction with investors.
Zip Co has taken a more aggressive approach to international growth recently, including a push into the Indian market with strategic investment of $69 million in ZestMoney which has 11 million registered users.
Zip also lifted its interests in Europe and the Middle East this year with the respective acquisitions of Twisto Payments and Spotii Holdings. The company also operates in the US, Australia, New Zealand and the UK.
Diamond told Business News Australia earlier this year that his aim is 'to build a truly global payments powerhouse and compete with the big dinosaurs'.
The $39 billion buyout of Afterpay by global payments giant Square has raised the spectre of consolidation in the industry, which could include a future play for Zip. However, that's not being factored into the share price at the moment.
Zip Co revealed in August a planned move to offer crypto currency options next year. The path to this is not yet clear, but it's what Diamond sees as necessary for the BNPL sector to adapt to the rapidly changing fintech landscape.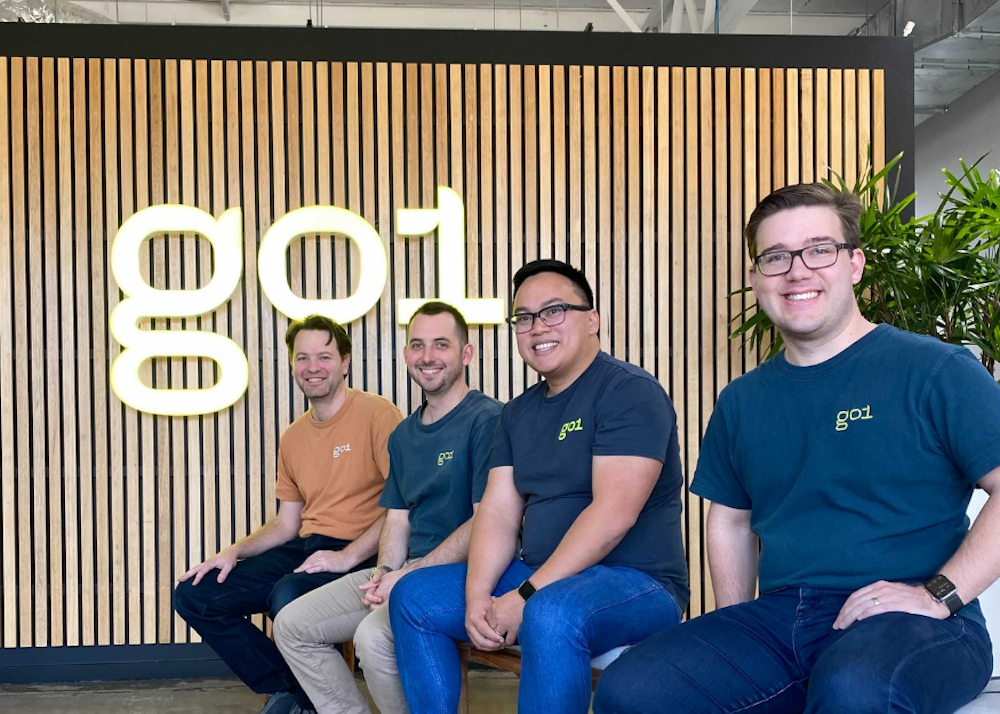 4. Chris Eigeland (31), Chris Hood (39), Vu Tran (32) and Andrew Barnes (32)
Brisbane
Go1 was the golden child of Australia's startup community in 2021 when the education provider achieved unicorn status mid-year following a US$200 million (AUD$273 million) Series D round led by SoftBank.
SoftBank has invested in the likes of Alibaba, Uber and DoorDash, but the new backer adds to a long list of investors ranging from Airtree Ventures to Salesforce, Microsoft's M12 to TEN13.
The education marketplace, headquartered in Logan to the south of Brisbane since 2019, has been expanding rapidly in the US and Europe while increasing its user base 300 per cent in FY21.
"We've got customers from TikTok through to Microsoft in the States, some great customers in the UK as well, and the new funding means that we'll just continue to grow our presence in both of those regions," Go1 co-founder Andrew Barnes said after the Series D.
"As society transitions out of the pandemic, ensuring that employees have opportunities to explore learning and development resources will be essential for team retention and encouraging employee growth within the organisation.
"This latest round of funding will enable our team to not only expand internally with new global offices and job opportunities, but enables us to be hyper-focused on growing our user base and advancing our product features for our customers."
Go1 has also gone on to secure customers such as Zoom, T2, Virgin Australia and Lindt, and its platform has been launched with Workplace from Facebook and Slack, in addition to an ongoing integration with Microsoft Teams.
"Our product and engineering team is in the hundreds of people, whereas it started off as one person, so we can produce a better product with fewer bugs," says Barnes.
"We're a two-sided marketplace and we bring on board content providers. It's great that we're able to go out to our customers and say we've now got Coursera and edX, who are two of the new content providers that we've signed...they don't have to pay more but they're getting more value."
Brisbane investment guru Steve Baxter of TEN13 highlights Go1 is part of a small bunch of Australian unicorns that are not headquartered in Sydney or Melbourne. In a column following the raise, he said the company shaped his approach about how startups with Australian traction should treat overseas markets.
"They should plan fast, go hard and go now. Planning should be measured in weeks that can be counted on one hand," Baxter said.
"Time is of the essence. Thinking your product will be successful in a new market on the first or second try (even one like the US that is superficially similar to our own) is doubtful. The cost of waiting to get into that market is all time that you will never get back."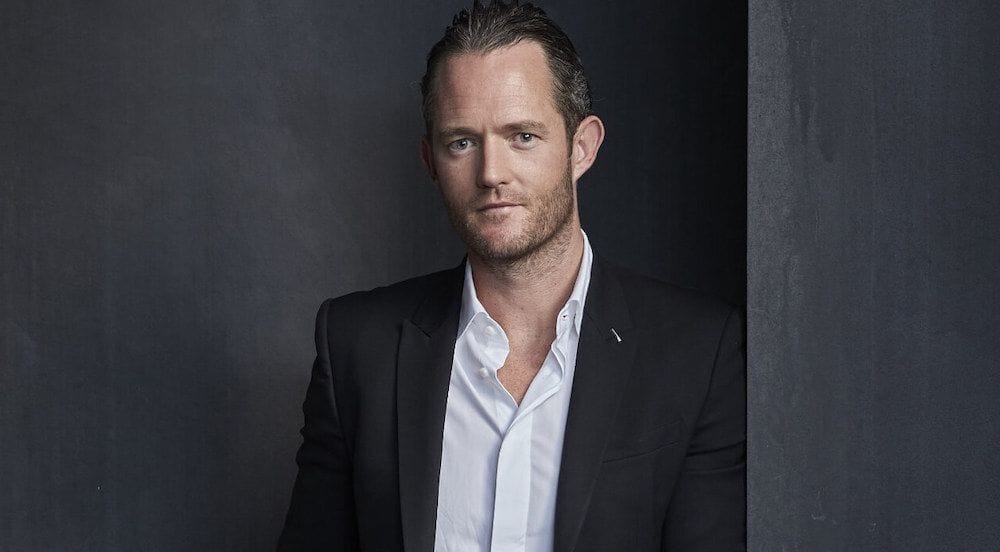 5. Tim Gurner (39)
GURNER Group
Melbourne
Tim Gurner had a love for property and an entrepreneurial mindset from an early age. His father was a civil engineer, so property was always a part of family life growing up.
Now, Gurner is one of Australia's largest private developers after jumping into the industry and learning from some of the industry's keenest minds, notably Morrie Shwartz who has also carved a huge career in publishing.
Gurner started his first property development company with Danny Ciarma in 2005, when the partners established Urban Inc, leading Gurner to cut his teeth on townhouse and apartment projects across Melbourne.
Eight years later, Gurner established the eponymous development business he now leads, kicking off with a 55-townhouse development in the Melbourne suburb of Heidelberg.
These were humble beginnings when compared with Gurner's current development pipeline which includes luxury residential projects, hotels and mixed-use precincts estimated to be worth more than $10 billion.
Gurner has five projects alone worth $1.5 billion each under way – and that positions his property development portfolio on par with, or bigger than, some of Australia's largest listed property companies.
It's been a stellar run for Gurner who famously started his property investment career aged 19 by buying a gym, working like hell to pay off the loan and then flicking it to a competitor a couple of years later.
Gurner is not one to sit on his laurels and continues to extend his reach into emerging areas of the property sector.
The entrepreneur late last year stepped into the burgeoning build-to-rent space in partnership with alternative real estate investment manager Qualitas – a partnership that has created the $1.2 billion GQ Build-to-Rent platform. The partners revealed in November that they were flooded with subscriptions for the investment which originally had planned to only raise $1 billion.
The funds will be applied to developing 1,700 build-to-rent apartments already in train with plans to eventually grow the pipeline to more than 5,000 apartments.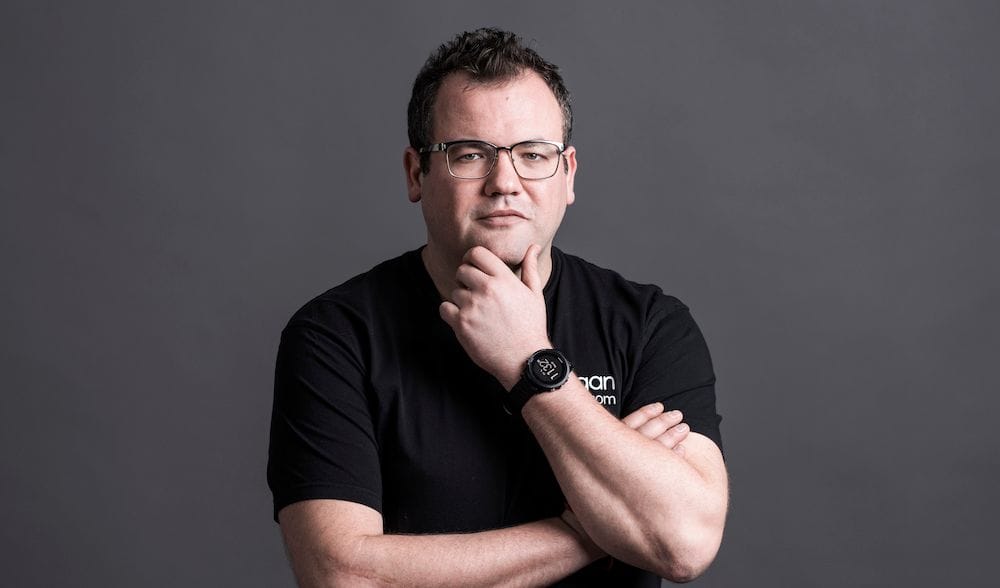 6. Ruslan Kogan (39)
Kogan.com
Melbourne
Ruslan Kogan achieved a milestone in 2021, marking 15 years since he established online retailer Kogan.com (ASX: KGN).
It's fair to say the serial e-commerce entrepreneur has seen a dramatic transformation of the online retail sector in that time, most notably the sales boom driven by lockdowns since the beginning of last year.
After founding the company in 2006 with a limited product range, comprising two white-label LCD televisions, Kogan rapidly expanded his offering and his business turnover in the early years, with sales rising to $3 million by 2009 and $200 million when the company listed on the ASX in 2016.
Last financial year, Kogan recorded sales of more than $1 billion for the first time, highlighting the busiest year ever for the online retail sector.
However, Kogan still sees online retail as being in its infancy in Australia, as it only represents a little over 13 per cent of all retail sales. At the company's AGM, he told shareholders that there is a 'lot of runway ahead for online shopping in Australia and New Zealand'.
Since listing on the ASX, Kogan.com's market capitalisation has grown fourfold. However, the company's shares are well off the record highs achieved in October 2020.
The share price retreat also highlights the issues many entrepreneurs can encounter after listing their company on the ASX. Kogan faced a backlash from shareholders at the company's AGM in November over executive remuneration in the face of a significant drop in the company's market value.
But it's hard to keep a serial entrepreneur down.
"Even after 15 years, it feels like we're just getting started," Kogan told shareholders.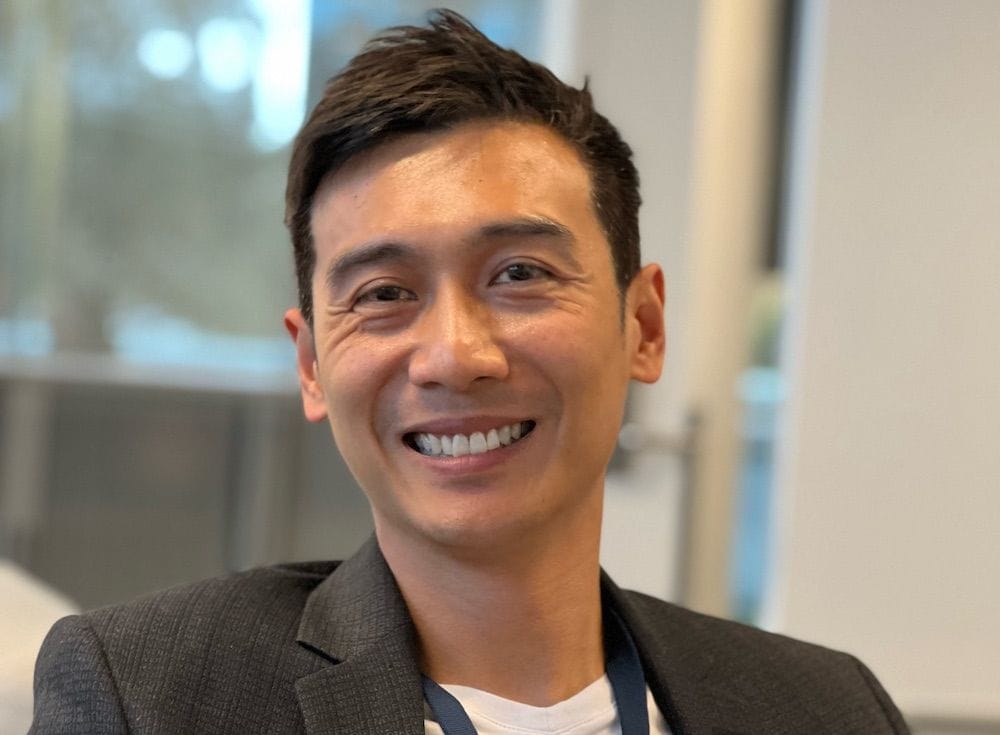 7. Fung Lam (40)
New Aim
Melbourne
If anyone was well-prepared for the transformation e-commerce underwent over the past two years it was Fung Lam, the founder of 'everywhere store' New Aim.
His business is one of the nation's largest dropshipping companies, getting products into the hands of both retailers and consumers alike.
Not only that, but Lam also runs Dropshipzone - a dropship service provider - and in-house Shopify app Sofortig, both forming a foundation for countless up-and-coming e-comm entrepreneurs in Australia.
So vast is Lam's empire that the company now claims 50 per cent of Australian households have purchased and received New Aim products; if you've ever shopped on Amazon, Myer, Kogan, eBay or Catch, its likely the product was sourced by New Aim.
Over the past year, in line with the broad embrace of online shopping, the company says it achieved record revenue in FY21, and doubled its headcount at its Melbourne-based HQ.
Such is the demand for goods right now that the company increased its warehouse footprint by 63 per cent - expanding it from 66,000sqm to 110,000qm, while office space grew from 560sqm to 3,100sqm.
With no signs of the e-commerce boom slowing down, the entrepreneur is planning on growing his warehouse footprint even further come 2022.
Looking to the future, Lam says he is focused on data analytics and machine learning to further assist decision making and automation, as well as improving its artificial intelligence capabilities to better service customers.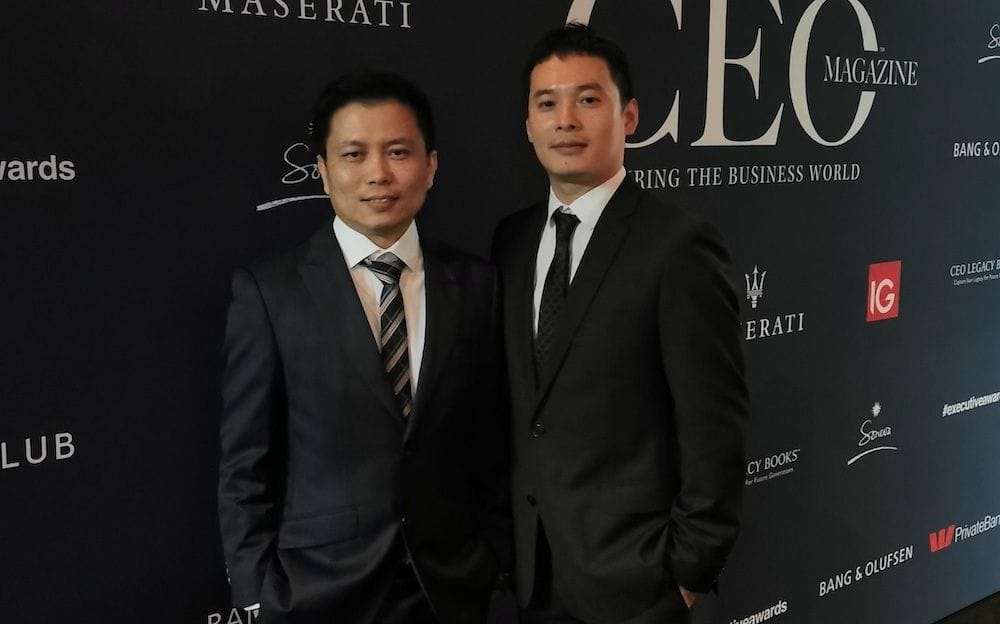 8. Jeff Yu (39) and Anson Zhang (39)
One Stop Warehouse, Discover Energy
Sydney
When Anson Zhang started wholesale solar distributor One Stop Warehouse (OSW) in 2013 his main objective was to make a living in an emerging and sustainable industry, but it wasn't long before cash flow and technical challenges emerged.
Zhang found a solution to these issues by not only putting a second instalment of $100,000 in personal savings into the venture, but also bringing on his university friend Jeff Yu as a co-founder for the IT back-end work.
With the capital and expertise, the company began on its exponential growth path that has continued ever since, reinforced by China-based GCL acquiring a 51 per cent stake in OSW in 2016.
For several years OSW has been Australia's largest wholesale distributor of solar photovoltaic (PV) panels, solar inverters, components and systems, yet it continues to scale up substantially every single year. And for the last three years Zhang and Yu have been busy trying to solve other big-picture problems in the solar sector that arise from mass penetration and electricity grid volatility.
In 2018 they launched their own renewable energy retailer Discover Energy, whose unique model uses duo hard to ignore. Discover Energy offers a unique model that uses algorithms to predict electricity prices at certain times and therefore offer cheaper deals, alongside virtual power plant (VPP) options with solar power and battery storage.
"Discover Energy has been around for more than two years and it's growing quite fast," says Zhang, who adds the group conducted a $6 million Series A raise with a local investor in the second quarter of the calendar year, attracting a $75 million valuation.
The Series A diluted the co-founders' stake somewhat, but Zhang says that he, Yu and another non-executive investor still retain an 80 per cent share of Discover Energy.
"In terms of customer numbers, we [Discover Energy] have almost 20,000 accounts and if we're talking about the virtual power plants – someone who has installed solar and battery, whether it's residential or small commercial – we almost have up to 1,300," he says.
"That takes us to 15MwH capacity that we can control – it's actually quite sizeable. It's spread everywhere. What we're doing is aggregating the owner storage."
Meanwhile, Zhang hints that OSW's ambitions go beyond the Australian market with plans on the horizon to expand the operation overseas, most likely to northern Europe.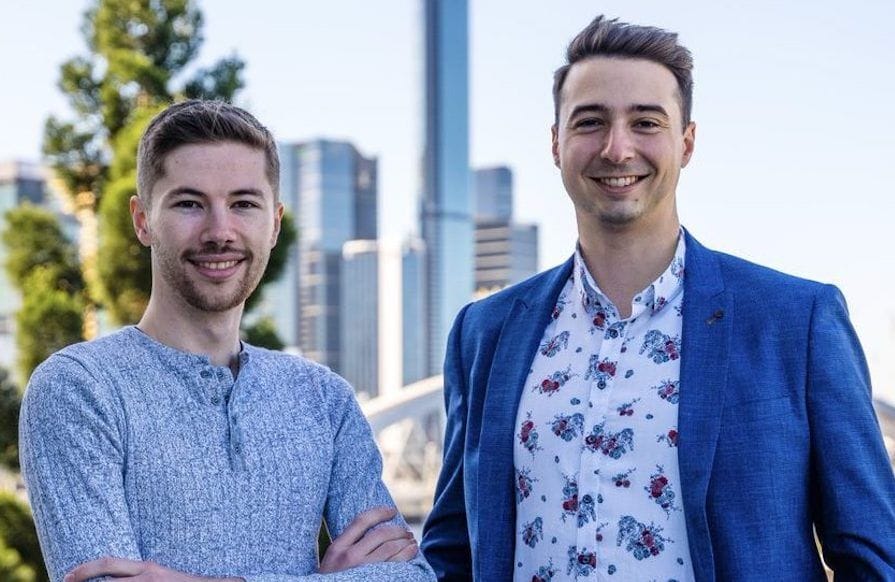 9. Angus Goldman (27) and Alex Harper (27)
Brisbane
Pitching their business Swyftx as the "Australian cryptocurrency exchange that cares", Alex Harper and Angus' Goldman have built a customer base of more than 350,000 in Australia and recently expanded to New Zealand.
Their motto is bolstered by transparency, AUSTRAC registration and strict know your customer (KYC) checks, as well as a "very personal approach" supported by technology such as 'chainalysis' to track and trace all transactions.
"If they make a transaction that's attempting to go to a dark web address or an online casino, the system is able to automatically alert us to that activity, and at that point we suspend the account and do a little bit more digging into what's going on," Harper explains.
"There are quite a lot of tools that we rely on, both internal and external to make sure the platform is secure."
Activity has surged since January 2021 when the platform had just 50,000 users, presenting scaling challenges that led to a 10-fold rise in employee numbers.
The company is all self-funded to date, but in the future the founders plans on finding strategic partners from more traditional finance spheres to put Swyftx on the map as "Australia's up-and-coming tech company".
The business was only founded in 2018, but Harper's entrepreneurial interest started early selling juice while he was in primary school, followed by the founding of My Computer Support while still in high school.
"I left school in Year 12 to grow MCS full-time, partnering with an employee to build it into a managed IT service provider for small Brisbane businesses. In 2015, alongside MCS, I co-founded Neotill, a credit card payment processing app for mobile," he says.
He describes Neotill as a "learning experience" in which he and his two co-founders got pushed out of the market by Square Payments.
"Square came in and undercut us both in the technology and buying power, so we decided it was all a great learning experience," he says.
These learnings were taken on board when he launched Swyftx with Goldman from a share house in Brisbane after they became frustrated by the lack of features and customer service offered by existing International and Australian digital assets businesses.
"For some time, we had just a handful of customers, but we kept going and always believed in Swyftx and the problems we were solving," he says.
"We're extremely proud of the fact it remains entirely bootstrapped and we're now supporting hundreds of thousands of Australians all over the country processing billions of dollars of trades a month."
---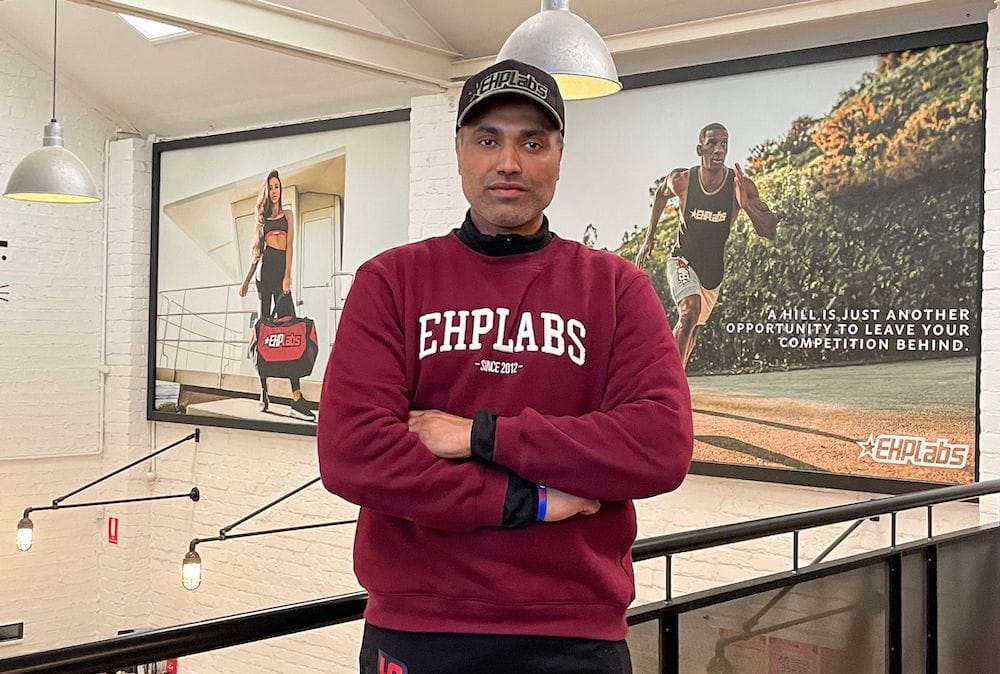 10. Izhar Basha (38)
EHPlabs
Sydney
Izhar Basha's EHPlabs and its metabolism booster OxyShred have become households names internationally amongst the health and fitness community, but the Fijian refugee has big plans for the enterprise.
In late 2011 the then-corporate lawyer was diagnosed with the debilitating autoimmune disease ulcerative colitis, shifting his priorities towards health and reviving his love of sports and fitness, having been a former junior representative basketball player and amateur bodybuilder.
The soon-to-be-entrepreneur was disappointed by the lack of efficacious and quality nutrition supplements in the industry, so in 2012 he flew to Utah to create the brand and its flagship product, followed by the release of OxyShred in Australia and the US.
The group witnessed immediate viral demand, while the early adoption of social media marketing has helped build a huge global community. His health and sports supplements are now distributed to almost 2,000 US retail stores and more than 1,000 in Australia, as well as stores in New Zealand, the UK and Canada.
Basha was however weary of a dependence on external social media companies for EHPlabs' following, so the decision was made to take steps to bring the 800,000-strong community in-house through a now-booming e-commerce business as well as fitness apps with the likes of Lauren Simpson and Katya Elise Henry.
He describes these apps, and another that had its beta launch recently, as "fitness software" complete with meal plans, workout programs, fitness challenges, expert support guidance, and supplements.
"What we're trying to be is a full-service, full-stack health and wellness platform. You can come to EHP, access our apps, get advice on your sleep, your training, join training programs and workout challenges, you can have your meal plan that's there, it produces a shopping list for you, and also plugs into that app what your various supplements are," Basha explains.
More than six million units of OxyShred have been sold worldwide since its launch, with the product now in ongoing clinical trials with two Texas universities that are testing its health benefits.
Basha sees the company's technological developments as a key source of future growth, although as far as sales are concerned he is bullish about the latest iteration of OxyShred in a ready-to-drink (RTD) format.
"We envisage that is going to deliver some exponential growth definitely over the next five years. The plan is that in the next two-and-a-half or three years, the OxyShred carbonated RTD should represent 50 per cent of what our global revenue," he adds.
---
---
Click below for this year's top 100
Get our daily business news
Sign up to our free email news updates.
Help us deliver quality journalism to you.
As a free and independent news site providing daily updates
during a period of unprecedented challenges for businesses everywhere
we call on your support