In a section comprising half property companies, Charter Hall has been the fastest riser at the midway point of the list after its rank was lifted by five spots, supported by acquisitions and a more recent deal to buy pub owner ALE Property Group in tandem with super fund Hostplus.
Australia's leading airline Qantas has also seen clearer skies with a return to international now in sight. After a deterioration due to lockdowns and border closures, the company's share price has recently taken off to its highest point since the pandemic began, up 29 per cent over the past 12 months.
Meanwhile, natural gas infrastructure company APA Group's shares have gone in the opposite direction as earnings were flat and an impairment charge prompted an almost 99 per cent drop in net profit after tax. Results aside, management is pressing ahead to tap into future growth trends, including its participation in a consortium looking into a large-scale renewable hydrogen project in Gladstone.
---
21. Dexus (DXS)

Real Estate
2020 rank: 20
Market Cap: $11.26b
FY21 revenue: $1.38b (excludes valuation gains)
FY21 profit: $1.14b
Listed: 2004
CEO: Darren Steinberg
CEO salary: $5.45m
Dexus (ASX: DXS) has wrapped up a big year of growth with the value of its property portfolio growing by more than $10 billion to $42.5 billion in FY21.
On the back of that momentum the group then acquired APN Property Group for $320 million in August, and in September Dexus and the Dexus Industria REIT announced a $1.5 billion acquisition of an industrial portfolio.
The bulk of that sum is for the strategic acquisition of Perth's Jandakot Airport for $1.3 billion, including the airport itself as well as adjacent industrial properties and a development and land bank.
This adds to $25 billion worth of industrial, office, retail and healthcare properties held through Dexus' funds management division.
Dexus's full-year profit was buoyed by $583.4 million revaluation of property assets in FY21.
The group's appetite for growth has also increased as it lays plans for a development pipeline currently worth $14.6 billion. This includes the $2.2 billion Waterfront Brisbane, which will transform Eagle Street Pier and Waterfront Place, and the landmark 60 Collins Street development in Melbourne.
Dexus is also funding, developing and investing in the new $1.4 billion headquarters of software group Atlassian in Sydney.
Always conscious of recycling assets to fund its growth initiatives, Dexus stepped up the pace this year with plans to reap about $1.3 billion from the sale of four office buildings in Sydney, three of them in the CBD.
The group sold $6.4 billion worth of healthcare, industrial and office transactions in FY21 to maintain its growth momentum.
Among the sales planned by one of the group's funds are shares in two major retail assets - Sydney's Macquarie Centre and the Gold Coast's biggest shopping centre, Pacific Fair.
Dexus Wholesale Property Fund has 20 per cent of Pacific Fair and 25 per cent of Macquarie Centre which are expected to reap the fund a combined $700 million and provide a big test for investor appetite for Australian retail assets.
In a sign of continued strength across its portfolio, Dexus reported occupancy of 95.2 per cent for its office portfolio in FY21 and 97.7 per cent for its industrial assets.
22. Qantas Airways (QAN)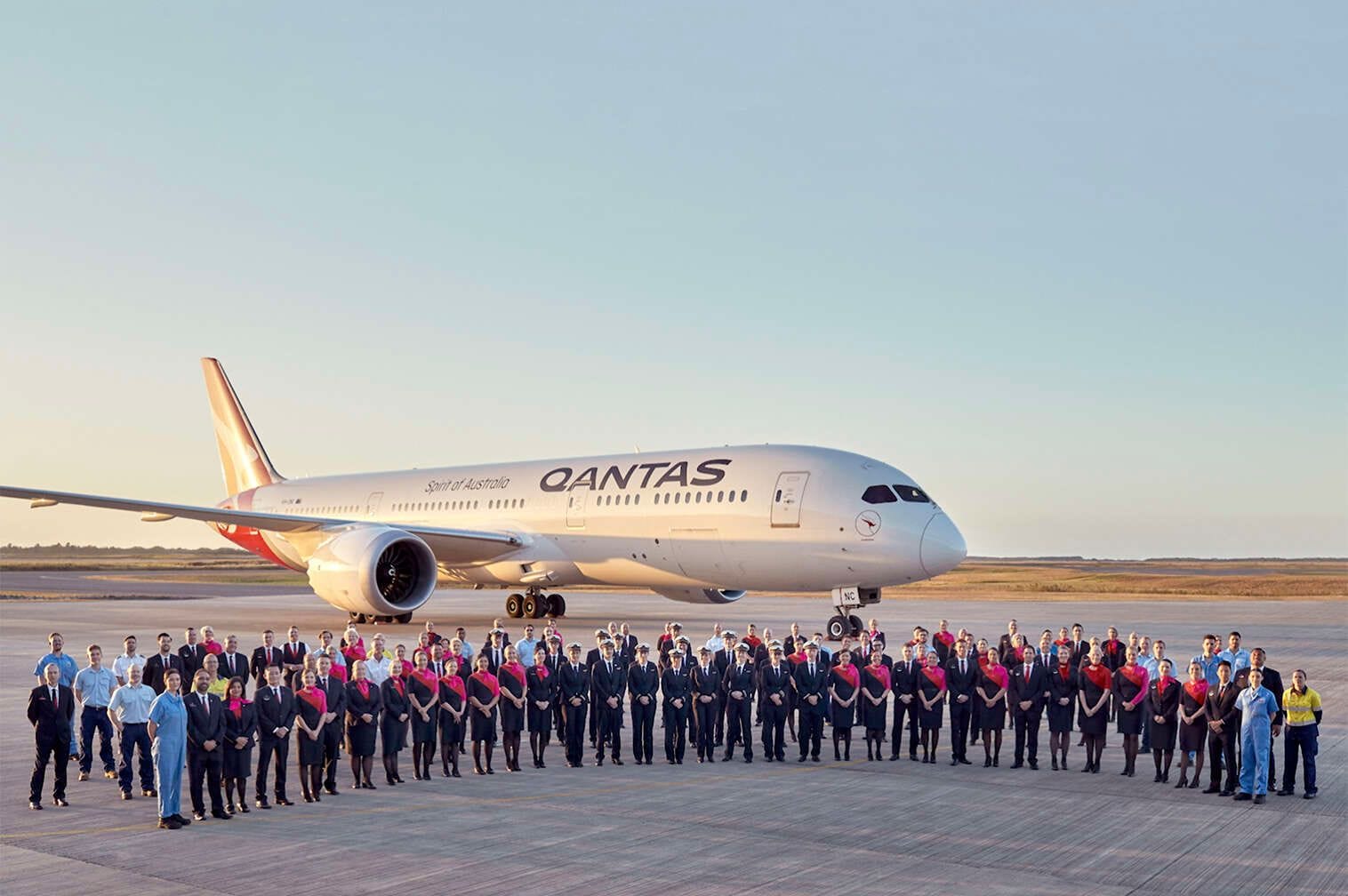 Transportation2020 rank: 25
Market Cap: $10.82b
FY21 revenue: $5.93b
FY21 loss: $2.35b
Listed: 1995
CEO: Alan Joyce
CEO salary: $5.28m
Qantas Airways (ASX: QAN) has been in a holding pattern for the past 18 months, although the company recently gave investors some hope after signalling a return to international flights by December this year.
With a $2.35 billion loss on its books from a full year of disruption, Qantas says it entered the current year in a 'fundamentally better position' to tackle its recovery than this time last year.
Qantas's total revenue loss from COVID-19 has now hit $16 billion. Its cost base has trimmed down, with the company targeting a reduction of $1 billion in expenses a year from FY23. It has currently shaved about $600 million a year off costs.
However, the loss of staff is seen as one of the biggest challenges for the group should conditions start to improve.
Some 9,400 people have now left the company, well up on the 8,500 Qantas had previously expected to make redundant. Many of the losses have come offshore at airports and sales offices, while others have been as a result of automation and a higher rate of voluntary redundancies.
About 6,000 employees tied to the group's international flights remain stood down, on top of 2,500 stood down from its domestic operations.
The rebound for Qantas could be rapid. Prior to the latest lockdowns in NSW and Victoria, the airline's domestic business travel volumes were tracking at 75 per cent of pre-COVID levels.
After announcing plans to resume international flights before Christmas, the carrier experienced a 175 per cent surge in online flight searches.
However, managing its staffing requirements could be one of the major immediate challenges facing the national carrier as it waits to spread its wings internationally once again.
CEO Alan Joyce is concerned the waiting game could cost the company some serious talent. After senior executives including Joyce worked for no pay in the last few of months of FY20, Qantas notes in its annual report that FY21 was another tough year for the senior team.
The demands of managing the business during the pandemic significantly increased for the company's 'executive cohorts'. While workloads and complexity rose, the company says take-home pay for these senior members fell, and annual incentives were abandoned as part of an ongoing wage freeze.
As a sweetener aimed at keeping key executives on board, Qantas is reviewing remuneration initiatives for executives and a separate plan to reward non-executive staff post-pandemic. A decision on this has been deferred until the second half of FY22.
---
23. Stockland (SGP)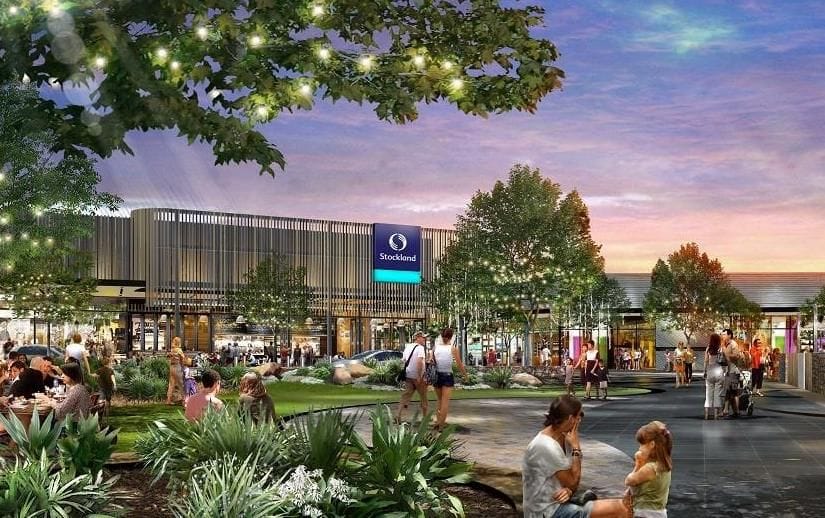 Real Estate
2020 rank: 21
Market Cap: $10.52b
FY21 revenue: $2.75b
FY21 profit: $1.1b
Listed: 1987
CEO: Tarun Gupta
CEO salary: $1.5m (plus incentives)
The housing boom has provided a sharp turnaround in fortunes for Stockland (ASX: SGP) over the past year, despite the pressure the company faced during the pandemic with its retail portfolio.
The property group's $1.1 billion profit for FY21 compares with a $21 million loss recorded a year earlier as the pandemic hit commercial property valuations.
Stockland operates 25 retail town centres and a portfolio of commercial and industrial assets across Australia, complementing its residential development arm.
A rebound in economic conditions led to a $432 million positive net revaluation of its commercial assets in FY21, led by its logistics portfolio.
Stockland is ramping up investment in the sector with $9.4 billion in projects currently in the pipeline for its Workplace division and its Logistics, Life Sciences & Technology division. The company is ensuring it is increasing weighting in what it sees as 'attractive asset classes' such as these.
In retail, Stockland has pushed to sell down its town centre assets to focus on retail properties that cater for everyday needs and non-discretionary retail categories. Over the past two years, the company's non-core retail asset disposals have totalled $700 million.
Stockland reports sales from its residential communities have maintained momentum into the current financial year.
Queensland and Western Australia are proving to be growth areas for the group's residential development activities, helping Stockland settle 19.8 per cent more lots in FY21 than the previous year. The company has a landbank of 77,000 lots with most of that located on the eastern seaboard.
The group has also grown its retirement portfolio with the acquisition of Queensland's privately-owned Halcyon Group for $620 million this year. Halcyon has aggressively expanded over the past two decades to become a leading developer of over-50s communities on the Gold Coast, Brisbane and Sunshine Coast using the land-lease model.
Halcyon, led by Dr Bevan Geissmann and Paul Melville and backed by PRD Realty founders Gordon and Archie Douglas, has 3,800 residential sites across 13 land-lease communities in south-east Queensland. This comprises six established land-lease communities, four communities in development and three projects in planning.
The acquisition has almost doubled the size of Stockland's land-lease portfolio to 7,800 sites, positioning the company to capitalise on the over-50s market which the company says is Australia's fastest-growing lifestyle segment.
Stockland also marked the end of an era in FY21 with the retirement of long-time CEO Mark Steinert. Stepping into the role from June 1 this year was Tarun Gupta, former CFO at Lendlease (ASX: LLC). Only a month's work is recorded in the company's remuneration report, giving Gupta about $394,000 in salary for FY21. But his base pay of $1.5 million plus incentives give him the opportunity to earn more than $6 million, which is in line with Steinert's package.
---
24. APA Group (APA)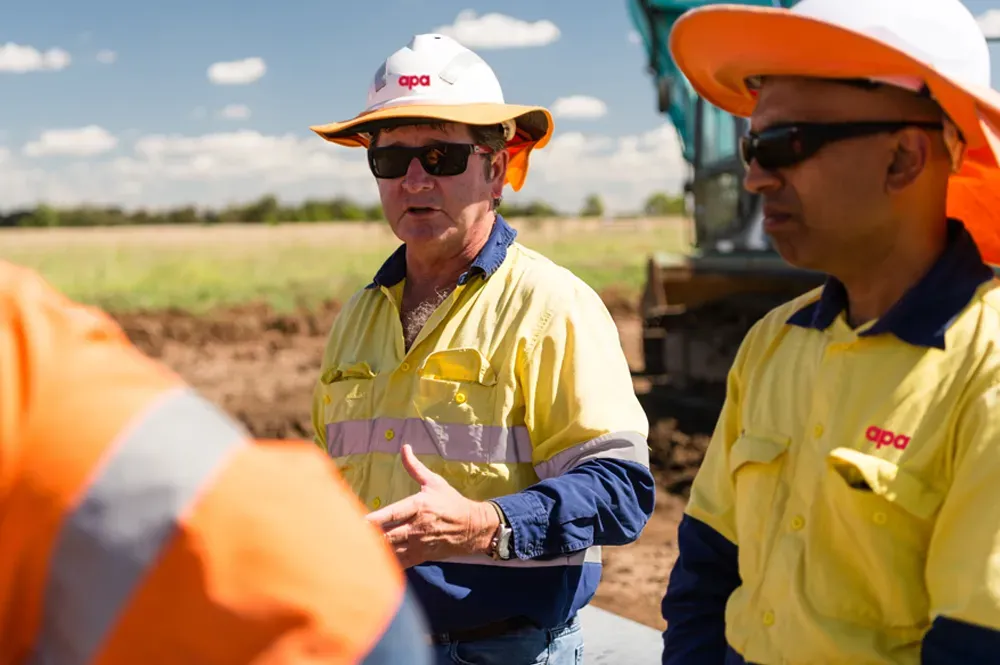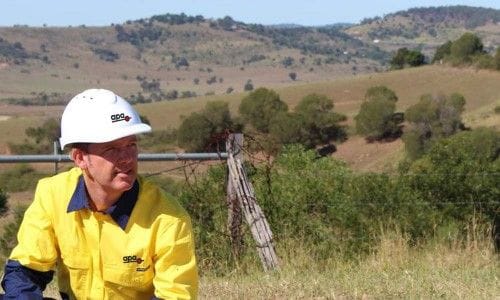 Utilities
2020 rank: 15
Market Cap: $10.34b
FY21 revenue: $2.6b
FY21 profit: $3.68m
Listed: 2000
CEO: Rob Wheals
CEO salary: $2.79m
Australia's largest natural gas infrastructure business APA Group (ASX: APA) has an appetite for growth with a keen eye for diversifying its base, including its attempts at the time of writing to acquire a stake in Victorian electricity operator AusNet Services (ASX: AST) for $9.96 billion.
The company has also extended its push into the renewable sector after this year joining a consortium exploring the feasibility of developing a large-scale renewable hydrogen project at Gladstone.
However, APA Group is not about to give up its bread-and-butter business of gas infrastructure even though its business growth in Australia remained unremarkable over the past year.
APA's core business revenue grew a tepid 0.7 per cent to $2.14 billion in FY21, although underlying EBITDA fell 1.3 per cent to $1.63 billion due to softer contract renewals in challenging market conditions and higher insurance and compliance costs. The bottom line was impacted by a $249.3 million non-cash impairment related to its Orbost gas plant in Victoria.
While CEO Rob Wheals describes the performance as 'stable and reliable' amid challenging market conditions, APA Group has been actively seeking major new acquisitions to grow the business.
Market speculation that APA was looking to acquire Basslink, which owns and operates a 370km high-voltage, direct current electricity interconnector between Victoria and Tasmania, was confirmed by the company in August.
Basslink, owned by Keppel Infrastructure Trust, is valued at $877 million. However, APA says that while it has submitted a 'confidential, conditional and incomplete proposal' for the asset, there is no certainty that a deal can be reached.
In recent years, APA has also been looking to North America where the market is less regulated than Australia to deliver improved margins for the group.
However, Wheals was quoted as saying APA lost out in a bid to make its first US acquisition in the first half of the year. He does not identify the target.
Growth opportunities also exist in Australia with Wheals saying APA is playing a central role in supporting the Federal Government's plans for a gas-led economic recovery. He says the staged expansion of the East Coast Grid is the fastest and most efficient way to address forecast 2024 shortfalls, with early engineering work already underway.
---
25. GPT Group (GPT)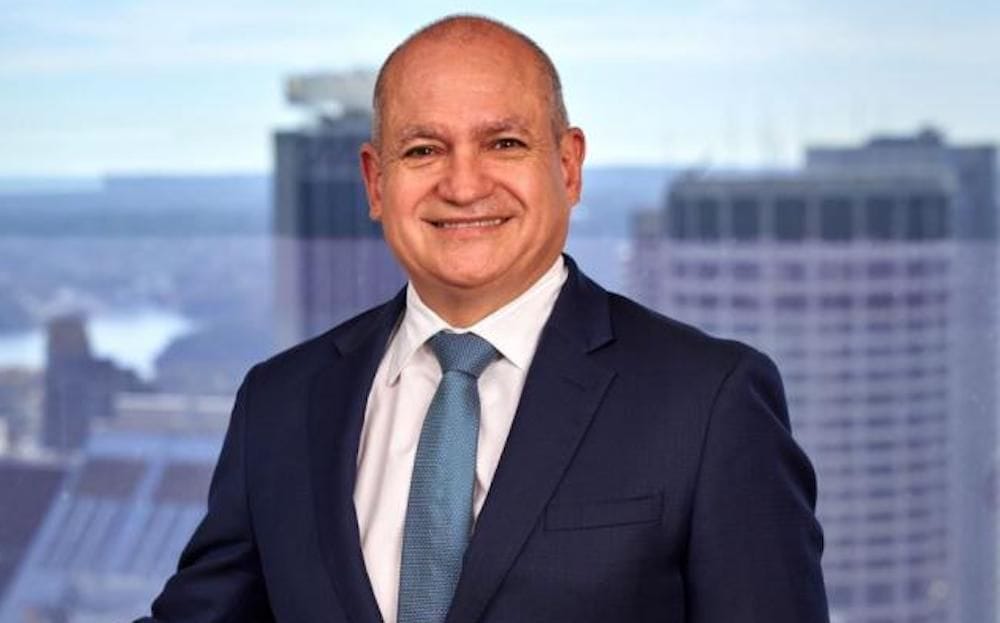 Real Estate
2020 rank: 26
Market Cap: $9.53b
1H21 revenue (operates on a calendar year): $302.3m
1H21 profit (operates on a calendar year): $760.5m
Listed: 1971
CEO: Bob Johnston
CEO salary: $2.02m
Like most companies invested in retail centres and office buildings, GPT Group (ASX: GPT) took a hit last year, but after releasing its latest half-year accounts, this was only a temporary setback.
Funds from operations in the June half-year are up and so are property valuations, after they were slammed in the 12 months to the end of December. That saw net profit rise well above the group's revenue, or funds from operations. Yet the challenges remain for GPT Group, which is hoping for a strong uptake in vaccinations to restore some normality to its operations.
For GPT, the impact of the pandemic has been acute as 88 per cent of the group's retail assets are located in Victoria and NSW where lockdowns have become a way of life. Among them is Melbourne Central, a landmark office and retail property in the CBD, and Macarthur Square in Sydney's west.
There is hope that conditions have stabilised, even though retail remains GPT's most difficult division.
The group has reported a strong rebound in retail leasing activities in 2021, while there has also been a recovery for its office portfolio with a round of solid inquiries for new space, especially from technology and service companies.
GPT Group's strength lies in its logistics division where it says investor and occupier demand remains strong. The group is adding to its development pipeline in logistics which now totals $1.4 billion, and it continues to explore emerging opportunities.
Among the deals GPT is currently pursuing is an $800 million portfolio of 26 logistics and industrial assets, as well as four office properties, from Ascot Capital. GPT revealed the deal to the ASX in August, although it says discussions are ongoing.
GPT Group's logistics portfolio has more than doubled since 2017 to $3.4 billion, boosting logistics to 23 per cent of its total property portfolio. It's likely to make up a bigger share of the group's operations as demand in this sector continues to rise.
A clear sign of the pace of recovery for GPT is reflected in the group's latest asset revaluations which totalled $472 million in the first half of this calendar year. Logistics valuations increased 10.6 per cent to $314.7 million, representing more than two-thirds of the total.
A 23.6 per cent increase in funds from operations and the property revaluations have filtered through to the bottom line. In the six months to the end of June last year, GPT Group reported a $520.4 million loss. GPT reported a $760.5 million profit in the latest half.
GPT has expressed confidence in the year ahead, noting that an expected easing of state-based restrictions later this year will add to the momentum it experienced across its portfolio in the first half of this year.
---
26. Origin Energy (ORG)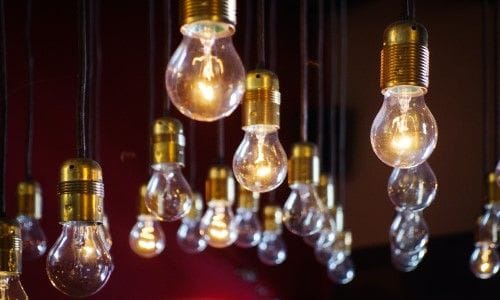 Energy
2020 rank: 28
Market Cap: $8.9b
FY21 revenue: $12.09b
FY21 loss: $2.29b
Listed: 1961
CEO: Frank Calabria
CEO salary: $5.16m
There hasn't been much joy for Origin Energy's shareholders over the past couple of years, although as the country's leading energy retailer it has now overtaken AGL on the stock exchange following its rival's demerger of coal assets this year.
Increased competition in the retail market, a drop in wholesale energy prices and a fall in energy demand have played a part in keeping Origin's share price subdued this past year.
The difficult market conditions contributed to the $2.29 billion loss recorded in FY21, and Origin is expecting the tough conditions to persist this financial year. The company is targeting cost reductions to address lower earnings in the near term.
While it is forecasting improvements in underlying earnings over FY22 and FY23, the company warns it is at the mercy of volatile commodity markets.
However, like many companies in the energy space, Origin has been exploring renewables in a bid to appease a rising tide of investor angst in the fossil fuels sector.
Origin has a 37.5 per cent interest in Australia Pacific LNG, which exports to Asia and provides about 30 per cent of Australian East Coast gas demand.
The company has also been progressing several hydrogen and renewable fuels projects, including a feasibility study into an export-scale renewable ammonia plant in Tasmania's Bell Bay.
Origin is planning to produce 420,000 tonnes of zero-emissions ammonia a year for export markets from this facility. The company is undertaking a feasibility study at Bell Bay that could see production start as early as 2025.
Origin has a separate export-scale project in Townsville, in a deal secured with the Port of Townville, and also the Western Sydney Green Gas Project in train.
---
27. Charter Hall Group (CHC)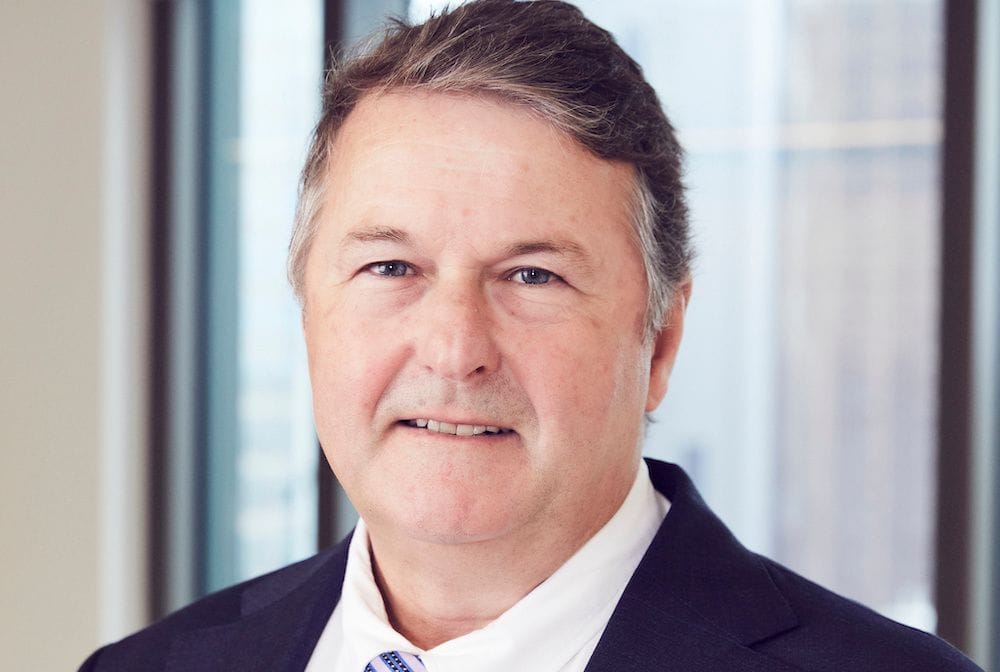 Real Estate
2020 rank: 32
Market Cap: $7.79b
FY21 revenue: $1.01b
FY21 profit: $476.8m
Listed: 2005
CEO: David Harrison
CEO salary: $6.27m
Property investor and developer Charter Hall Group (ASX: CHC) saw funds under management burst through the $50 billion mark for the first time in FY21.
Valuations surged $12 billion to $52.3 billion, with the biggest gains coming from the group's industrial and long WALE (weighted average lease expiry) retail assets.
CEO David Harrison credits the growth partly to the group's flight to quality tenants. That strategy continued to play out in September when Charter Hall made a play to build on its blue-chip tenant mix with the $1.68 billion acquisition of ALE Property Group (ASX: LEP), Australia's largest freehold owner of pubs.
ALE Property has 78 Australian hotels leased to former Woolworths spin-off Endeavour Group (ASX: EDV). The deal has been struck on an average passing yield of 4.33 per cent.
The Charter Hall Long WALE REIT has partnered with industry super fund Hostplus for the acquisition, which is pitched at $5.88 per share, or a 25 per cent premium to ALE Property's closing price of $4.70 on September 17 - the last trading day before the buyout announcement.
Charter Hall and Hostplus will each hold 50 per cent of the hotels group. Hostplus first teamed up with Charter Hall in the hotels sector in 2014, when the partners snared a swag of pubs from Woolworths.
The latest announcement comes after Charter Hall made $7.8 billion in acquisitions in FY21, including $510 million for David Jones' flagship store in Sydney's CBD. The year's buys were offset by $1.8 billion in divestments.
Harrison gave an upbeat assessment of the past year as the group chalked up 30 years in business in 2021, and 16 as a listed entity.
"As we begin FY22, we are well positioned with $6.7 billion of investment capacity to deploy into our $8.8 billion development pipeline, which will be further advanced with continuing equity inflows," Harrison says.
---
28. Lendlease Group (LLC)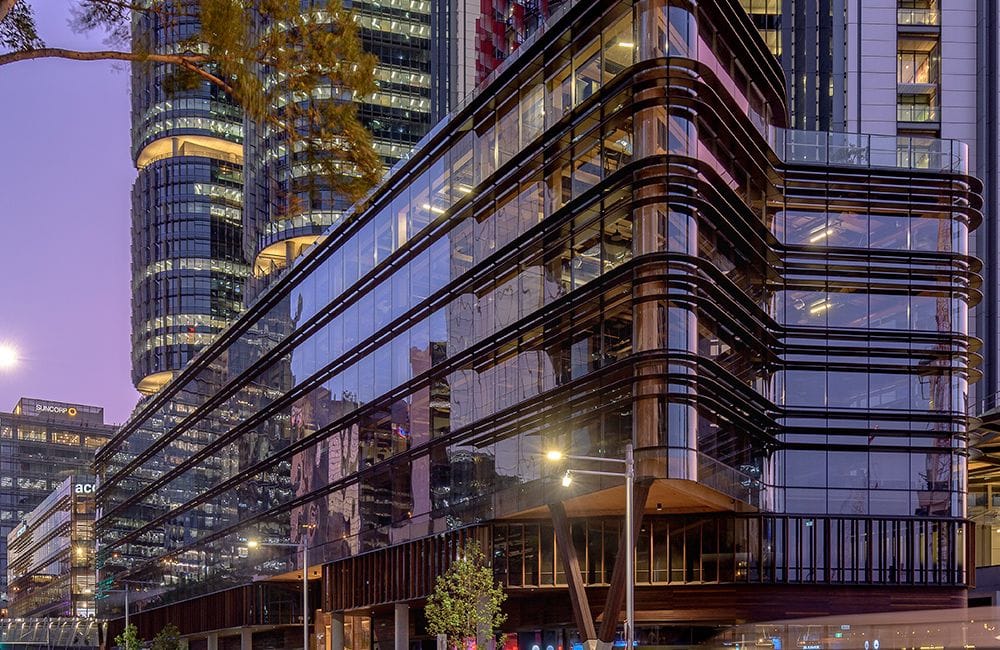 Real Estate
2020 rank: 27
Market Cap: $7.56b
FY21 revenue: $8.74b
FY21 profit: $222m
Listed: 1962
CEO: Tony Lombardo
CEO salary: $1.8m (plus incentives)
Led by new CEO Tony Lombardo, diversified property giant Lendlease Group (ASX: LLC) is looking to capitalise on post-pandemic growth opportunities.
Lombardo, who has been with the group since 2007 and had been leading the company's push into Asia from the Singapore office, took the reins at Lendlease after long-time CEO Steve McCann decided to take on possibly his biggest career challenge as CEO of Crown Resorts (ASX: CWN).
Lombardo, who undertook a wide-ranging business review following his appointment on June 1, has been described as a safe pair of hands for Lendlease.
The group plans to increase its global focus to enhance growth opportunities, with Asia being the area of most interest internationally.
Lendlease is also looking to beef up its presence in Australia where it has failed to capitalise on the residential boom that many of its peers have enjoyed.
The impact of the pandemic continues to drag on Lendlease's forecast returns from operations, especially its development activities. As part of its review, the company planned to cut up to 400 staff globally.
Lendlease has a $114 billion global development pipeline, and it is planning to kick off $16 billion of that workbook by FY23.
Major master-planned projects include One Sydney Harbour, Tower 3; Victoria Harbour in Melbourne; The Exchange TRX in Kuala Lumpur; Milan Innovation District in Italy; Elephant Park in London; and Lakeshore East in Chicago. Lendlease is also developing a new $21 billion mixed-use precinct for Google in San Francisco.
Lombardo sees FY22 as the cyclical low point for both development production and profitability.
"We are targeting to deliver solid returns across the construction and investments segments, although activity levels are likely to continue to be affected by the pandemic," he says.
Lendlease is forecasting better times ahead with plans to accelerate its production targets on current projects over the next two years.
---
29. Seven Group Holdings (SVW)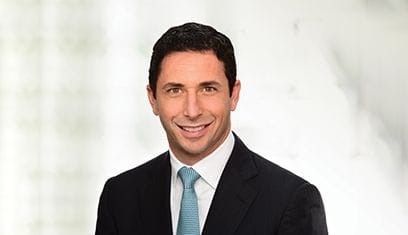 Capital Goods
2020 rank: 30
Market Cap: $7.47b
FY21 revenue: $4.84b
FY21 profit: $634.6m
Listed: 2010
CEO: Ryan Stokes
CEO salary: $6.29m
The end of an era is looming for Seven Group Holdings (ASX: SVW) as long-time chairman Kerry Stokes announced plans to retire from the position after the company wrapped up its opportunistic bid for control of construction materials group Boral (ASX: BLD).
Stokes, who has been chairman since the company was listed in 2010, will hand the chair to Terry Davis, a former CEO of the now delisted Coca-Cola Amatil - a notable absence in this year's Sydney Top Companies list.
Despite the changing of the guard, which will occur at Seven Group's AGM in November, Stokes will remain with Seven Group in an advisory capacity. Stokes will also remain as chairman of Seven West Media and his private investment vehicle Australian Capital Equity Group.
Seven Group Holdings, which has a diversified portfolio of media, energy and industrial services businesses, acquired a 70 per cent stake in Boral by the close of the offer at the end of July. The off-market takeover offer was 12 months in the making with Seven finally motivating shareholders with a sweetened bid of $7.30 per share.
In addition to Boral, Seven Group owns WesTrac, one of the world's leading Caterpillar dealers, and equipment hire company Coates.
Energy investments include 30 per cent of Beach Energy (ASX: BPT) and 100 per cent of SGH Energy, positioning the group as a player in the domestic and export gas supply markets.
The acquisition of Boral was triggered by profit downgrades by the materials group last year, although Seven says that with Boral refocusing its portfolio on Australia, it sees significant scope to add value to its investment.
Seven Group posted a solid profit result in FY21 from its media assets which boosted underlying EBIT by 22 per cent. The company's Seven West Media division's EBIT surged 141 per cent to $229 million.
Metro TV advertising markets rebounded strongly and the popularity of 7plus saw revenue lift 78 per cent. Westrac and Coates also delivered, but EBIT for its energy investments slipped 19 per cent.
Overall, group EBIT was up 7 per cent to $792.1 million and Seven Group is forecasting low single-digit EBIT growth in the current financial year.
Seven Group CEO Ryan Stokes is banking on mining production, infrastructure and construction activity to drive earnings in the current year.
---
30. Boral (BLD)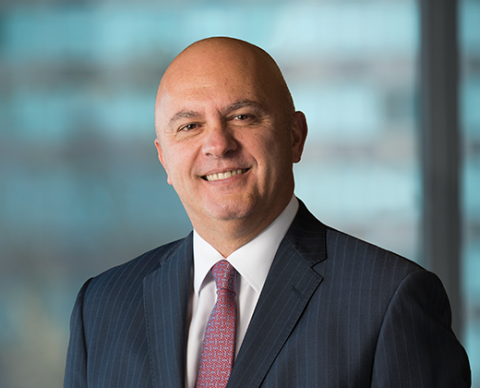 Materials
2020 rank: 35
Market Cap: $6.88b
FY20 revenue: $5.34b
FY20 profit: $639.9m
Listed: 2000
CEO: Zlatko Todorcevski
CEO salary: $1.97m
A surprise $8.8 billion takeover bid by Seven Group Holdings (ASX: SVW) in May has been a distraction for building materials group Boral (ASX: BLD) this year.
However, now that the buyout is complete, with Seven Group securing 69.6 per cent of the shares, the company is focused on realigning its business for growth.
There's no doubting the takeover by Seven Group was opportunistic, but it highlights the canny nature of Boral's largest investor and its appetite for an asset that it believed was oversold.
Seven Group used creep provisions to lift its holding in Boral for many years, patiently lifting its holding by 3 per cent every six months. By April this year, it controlled 20 per cent and a month later launched its bid.
After securing majority control, Seven Group CEO Ryan Stokes has been appointed chairman of the Boral board.
So now, it is back to business for Boral's CEO Zlatko Todorcevski who has been moving to bring the company's focus to its core Australian markets.
Boral sold its US building products business for $2.9 billion in June. With total proceeds of almost $4.5 billion from completed and announced divestments to date, Todorcevski says the strategy to focus Boral on the domestic construction materials business is well advanced.
Among the proposed sales is the US fly ash business which Todorcevski revealed in August was in the final stages of completion.
Boral's transformation program is targeting an EBIT uplift of between $200 million and $250 million for its Australian business by 2025.
Stokes, in his new role as chairman, tells Boral shareholders in the company's annual report that the Australia-focused strategy is the right one for driving share value by unlocking the 'full potential within Boral Australia'.
Boral bounced back to a $640 million profit in FY21, up from a $1.14 billion loss the previous year. While it did not pay a final dividend, the company says it will have plenty of surplus capital from its divestments for a future payout.
---
READ MORE
Market caps are based on the close of trade, 5 October, 2021. This list was prepared with information provided by the ASX.
Never miss a Top Companies update or news story: Sign up to Business News Australia's free news updates
Follow us on Twitter, Facebook, LinkedIn and Instagram
Get our daily business news
Sign up to our free email news updates.