The disruption – both positive and negative – that has affected markets and the economy over the past year is evinced in the changes at play towards the tail end of this list, as more than half the companies in this section were elsewhere in last year's list.
On one extreme there have been drastic falls for Magellan Financial Group and Evolution Mining, whose share performances are down 44 per cent and 36 per cent respectively over the last 12 months, but there are also four new companies that have surged into the Top 40.
The rapid risers come from a jumbled gallimaufry of industries – media and entertainment, insurance brokerage, industrial services and electricity infrastructure - but they all share one thing in common: share price growth above 30 per cent.
Insurance brokerage giant Steadfast Group has been one of the unsung heroes of the ASX in the past year with its shares up 48 per cent, bolstered by strong earnings and the acquisition of Coverforce. Elsewhere in this section, shares are up 45 per cent for Nine Entertainment, up 41 per cent for Downer EDI, and have risen 33 per cent for Spark Infrastructure.
---
31. Ampol (ALD)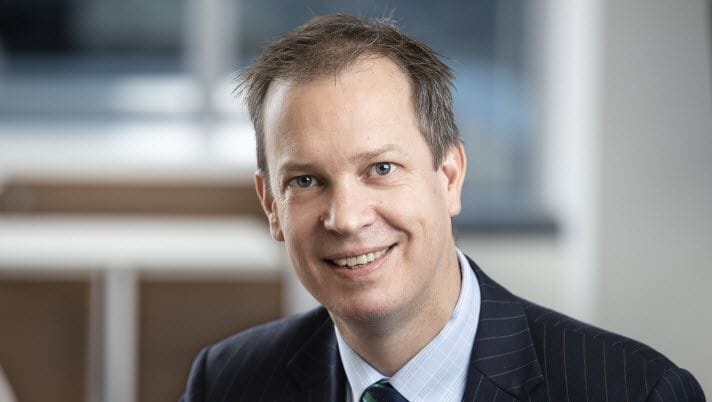 Energy
2020 rank: 31
Market Cap: $6.82b
1H21 revenue (operates on calendar year): $9.8b
1H20 profit (operates on calendar year): $326m
Listed: 1980
CEO: Matt Halliday
CEO salary: $3.83m
Over the past year fuel supplier, petrol station and convenience retail operator Ampol (ASX: ALD) has been busy reviving not just an old brand, but its fortunes as well.
Formerly known as Caltex, in 2019 the company reached an impasse with the brand's global owner Chevron prompting the termination of its licensing agreement in Australia.
The response was to rebrand as Ampol, which started as a trickle in 2020 but had rolled out to 389 of its 1,898 sites around the country by the end of June 2021.
Ampol expects to have all its petrol stations branded with the name by the end of the next calendar year. The old-but-new name is not just getting more eyeballs by the roadside, but it is also a sponsor of the State of Origin and Red Bull Racing.
The group's situation is markedly better now than this time last year when it had recorded a loss of $626 million in the six months to 30 June, improving its bottom line to a $326 million net profit after tax.
This recovery is partly due to the Federal Government's commitment in May to keep Australia's two remaining oil refineries afloat – Ampol's Lytton refinery in Brisbane, and Viva Energy's refinery in Geelong.
It was a measure that helped lift the Lytton refinery to a $49 million EBIT performance in the first half of 2021, of which $40 million came from the Temporary Refinery Production Program benefit.
However, the main drivers of earnings growth for Ampol are its fuels & infrastructure and convenience retail businesses.
"The first half of 2021 has been pivotal for Ampol," CEO Matt Halliday said in the company's results in late August.
"We finalised our Lytton review, with a commitment to continue operating to support the dual objectives of fuel security and energy transition in partnership with government," he said.
"In addition, the launch of our Future Energy and Decarbonisation strategy provides a pathway to build new lower emissions energy solutions for our customers into the future."
Nonetheless, since the start of July the effects of lockdowns on consumer behaviour have led to declines in fuel volumes and retail sales, reversing the good momentum it was experiencing during the first six months of 2021.
If history is anything to go by though, the Ampol board is optimistic demand and sales will recovery quickly upon an easing of restrictions, whilst some of that volume weakness has been partially offset by better retail margins.
The group is also gearing up – although that is a false metaphor for electric vehicles – for what the service station of the future will look like, with plans to introduce around fast charging bays to around 100 sites across the Ampol network by September 2023, with the support of an ARENA Future Fuels Fund grant.
The company is also trying to put its stake in the ground across the Tasman Sea in New Zealand with a non-binding proposal to buy Z Energy – the country's largest fuel retailer with 300 stations – for NZ$2 billion ($1.91 billion). Ampol has been conducting due diligence on the potential deal, with a period that on 27 September was extended for two weeks.
---
32. Evolution Mining (EVN)

Metals & Mining
2020 rank: 19
Market Cap: $6.8b
FY21 revenue: $1.86b
FY21 profit: $345.26m
Listed: 2002
Executive Chairman: Jake Klein
CEO salary: $2.89m
Jake Klein is a little frustrated that the gold price isn't a lot higher in these uncertain times.
The founder and executive chairman of Australia's third-largest gold mining company, Evolution Mining (ASX: EVN), told Western Australia's Diggers & Dealers Mining Forum in a virtual address from Sydney in August that after reaching record levels this time last year, gold and gold miners are now 'in the doghouse'.
"Even though the pandemic is far from over, the markets and metal prices are acting as if it was," he says.
"Stock markets and property prices are at record levels; new so-called green metals are the rage. Companies with assets in these commodities are being priced a lot like internet companies – all about the potential and their future earnings. It all seems too good to be true, and just maybe it is."
Klein cites the 'breathtaking' level of government spending globally as the major risks that should be feeding into higher gold prices.
Despite being perplexed by how gold is being treated by investors in these uncertain times, Klein sees Evolution Mining as being positioned for growth.
The company has five mining operations – four in Australia and one in Canada. Klein says this is a strategic geographic spread driven by a deliberate strategy for the company.
"As the world grapples with an increasingly assertive China, particularly in resource-rich developing countries, and also the continued fallout of the pandemic, our view is that investors will become focused increasingly on the location of assets in mining companies," he says.
"Our entire portfolio, by careful design and no accident, is located in the tier-one jurisdictions of Australia and Canada."
Evolution Mining has grown through turnaround opportunities from the acquisition of several mines over the past six years.
Red Lake in Canada, which it picked up in April last year, was once slated for closure and now has a 15-year mine life expectancy. In Australia, similar turnarounds have been achieved at Ernest Henry, acquired from Glencore 2016, and its Cowal operation a year earlier.
Evolution Mining bought the Kundana assets in Western Australia from Northern Star Resources (ASX: NST) for $400 million earlier this year. The acquisition makes "industrial and commercial sense on every level", says Klein, as Kundana gains significant synergies from its proximity to Evolution's existing Mungari Mill operation just 8km away.
Klein says despite its declining production profile, Kundana is being elevated to become a fourth cornerstone operation for Evolution.
The company currently has gold ore reserves of 9.9 million ounces across its operations.
---
33. Qube Holdings (QUB)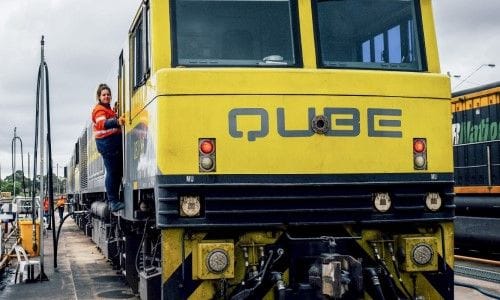 Transportation
2020 rank: 37
Market Cap: $6.35b
FY21 revenue: $1.96b
FY21 profit: $91.6m
Listed: 2007
MD: Paul Digney
MD salary: $1.5m base salary + incentives
As Australia's largest integrated logistics provider Qube Holdings (ASX: QUB) has capitalised on booming demand for transported goods during the pandemic, including exports of agricultural commodities which are set for a new national record in FY22.
The company's 50 per cent ownership of the nation's leading container terminal operator, Patrick Terminals, delivered close to half of Qube's net profit with a rise of 58.8 per cent to $41.3 million, while distributions from its investment were up six-fold.
In late September Patrick Terminals sounded the alarm over planned strikes from the Maritime Union of Australia, following 18 months of enterprise bargaining negotiations that at the time of writing are yet to yield a deal.
The company has been particularly concerned about the effects these strikes will have on shipping in the busy pre-Christmas shipping period, although investors don't appear to be particularly rattled with shares up by more than a quarter in the past year.
In Qube's annual report, chairman Allan Davies extolled the benefits Qube's diversified logistics strategy as an underlying driver of future growth, and noted a larger contribution from grain-related activities with bulk and containerised haulage, grain storage and loading.
This earnings growth was partly driven by Qube's acquisition of Quattro - the owner of the Port Kembla Grain Terminal – in the previous financial year, as well as a stronger grain harvest more broadly. Building on the momentum in this sector, the group acquired the Newcastle Grain Terminal for $90 million in September.
Davies added stevedoring activities across a majority of Qube's Australian port operations were strong due to both steel imports and grain exports,
In July the group welcomed a new managing director in Paul Digney, although he is not a new face given he was previously chief operating officer since 2016.
"Since his appointment to the role of COO in 2016, Paul has been accountable for all operations across the Logistics, Ports and Bulk Division which deliver the majority of Qube's revenues," Davies said when Digney stepped into the role, replacing outgoing MD Maurice James who had steered the business since its inception.
Digney's total earnings as COO in FY21 were $2 million, and in the managing director role he has a base salary of $1.5 million plus incentives.
At the time of writing the company is still awaiting Foreign Investment Review Board (FIRB) and Commonwealth approvals on its sale of the Moorebank Logistics Park (MLP) to a consortium led by Logos Property Group for an estimated $1.67 billion.
Completion of the sale is expected in the current quarter, after which the consortium would acquire land, the warehouse trust and Qube's 34 per cent interest in a land trust, but Qube will retain ownership of the intermodal rain terminals.
"Post completion of the Moorebank monetisation process, Qube will be in an even stronger financial and operating position to generate meaningful cash flow and earnings growth," Davies said.
"Qube will emerge with a more predictable earnings profile from its attractive, highly diversified logistics operations.
---
34. Magellan Financial Group (MFG)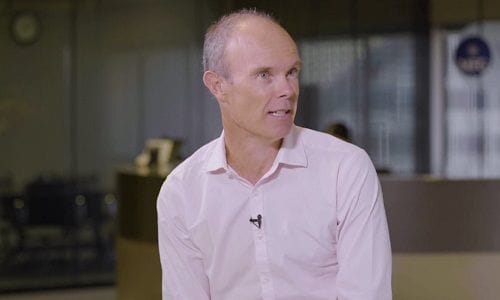 Financials
2020 rank: 17
Market Cap: $6.27b
FY21 revenue: $715.01m
FY21 profit: $265.15m
Listed: 2004
Chairman and CIO: Hamish Douglass
Chairman and CIO salary: $6.5m
The Hamish Douglass-led Magellan Financial Group's (ASX: MFG) cornerstone investment in new Australian investment and advisory group Barrenjoey Capital Partners delivered a hit to the fund manager's bottom line in FY21.
Magellan has a 40 per cent stake in Barrenjoey, a well-heeled start-up that has designs on becoming another Macquarie Group (ASX: MQG) success story. The advisory group is led by former UBS banker Guy Fowler as executive chairman and former Challenger Financial Group boss Brian Benari as CEO.
Although Douglass, at last year's AGM, described the $156 million investment as meaningful, he told shareholders that compared to the scale of Magellan's investments it was relatively modest.
Magellan Financial Group absorbed its share of start-up losses from its cornerstone investment, with Magellan CEO Brett Cairns describing the losses as the result of a conservative approach to writing off costs by Barrenjoey in establishing its platform.
"Overall, the business is developing ahead of expectations," Cairns writes in Magellan's annual report.
Barrenjoey has lifted its employee base to around 250 as it pushes to bring new clients on board, and Douglass stands by his assessment that the investment will deliver value over time.
So, while Magellan beefed up its funds under management to $113.9 billion in FY21, that hasn't translated into higher earnings. The Barrenjoey losses combined with costs from a number of initiatives during the year, including the restructure of the Magellan Global Fund, to deliver a 33 per cent fall in net profit to $265.2 million for the year.
Among the high-profile investments made by Magellan in FY21 is a 12 per cent stake in Australian Mexican-food chain Guzman y Gomez (GYG) for $103 million. Guzman founder Steven Marks tells Business News Australia the deal had been initiated by Douglass and the investment is integral to GYG's ambitious growth plans in the US.
Douglass describes FY21 as a challenging year, especially for Magellan's global investments which he oversees. A restructure of the group's flagship global fund in November last year led to the ASX listing of the Magellan Global Fund (Open Class) Managed Fund (ASX: MGOC).
The listed entity comprises the assets of the Magellan Global Equities Fund, Magellan Global Trust and Magellan Global Fund, with the latter acquiring its sister funds through two trust schemes.
The plan was to simplify Magellan's global equities retail product offering. It also provides unitholders the opportunity to trade their open class units at live market prices, which they were unable to do previously.
The fund's investment strategy is to buy shares in between 20 and 40 international companies with sustainable competitive advantages on a long-only basis.
Among the fund's top 10 holdings are Alibaba Group Holdings, Facebook Inc, Microsoft Corporation and Netflix. The holdings in Chinese assets come at a time of regulatory issues as the Chinese Government cracks down on wealth inequality and the knock-on effect on some of China's biggest tech companies which have seen wild fluctuations in their share price.
In August the fund increased its exposure to Chinese technology conglomerate Tencent, China's biggest social media and video games company. Tencent earlier this year also faced anti-trust investigations by the Chinese authorities.
The Magellan fund has also maintained a position in Alibaba Group, a company under scrutiny following the 'disappearing' of company founder Jack Ma following his criticism of Chinese officials last year. Magellan Global Fund considers regulatory actions by the Chinese government as not disadvantaging Alibaba against its competitors.
---
35. Harvey Norman Holdings (HVN)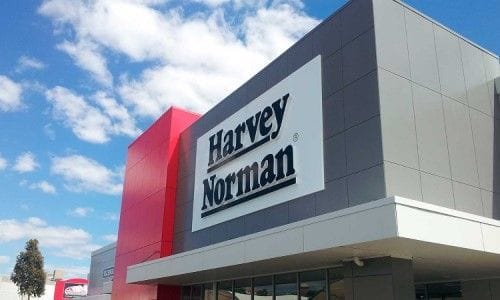 Retailing
2020 rank: 33
Market Cap: $6.01b
FY21 revenue: $9.72b
FY21 profit: $841.41m
Listed: 1987
CEO: Katie Page
CEO salary: $3.86m
Unable to travel and still going in and out of lockdowns, Australians have continued to dedicate their budgets to being entertained and fitting out their homes since the pandemic began.
In steps Harvey Norman (ASX: HVN) which has seized on this opportunity as a staple for consumers who have been buying phones, gaming laptops and computers for personal use, while upgrading their homes with new televisions, lounges, beds and more.
The demand was reflected in the retailer's numbers as its franchising profit in Australia rose by 80 per cent in FY21, reaching a record profit before tax of $628.19 million. This revenue came from 166 Harvey Norman-branded premises, as well as 19 Domayne stores and seven Joyce Mayne outlets.
Company founder Gerry Harvey notes digital solutions such as contactless click and collect and contactless delivery have provided customers with flexibility. He believes investment into customer-centric technology will continue.
Property also remains a strong segment for the group as profit reached $291.54 million - up by 68 per cent, contributing 25 per cent to the company's total profit before tax.
The first half of the year accelerated as 12 new stores opened across Ireland, New Zealand, Singapore, Croatia and Malaysia. Total overseas retail profit before tax shot up by 58 per cent, reaching $240.79 million compared to the previous year's $152.08 million.
Our Pacific neighbours surpassed the billion-dollar milestone in retail sales for the first time since Harvey Norman entered the New Zealand market in 1997. It also made the nation the largest overseas contributor to profit growth, increasing by 55 per cent from $26.81 million to $75.34 million. A two-week lockdown during August last year did little to stop the sales activity stores were experiencing in Auckland.
However, Ireland and Northern Ireland accelerated the most in percentage terms, with retail sales skyrocketing by almost 183 per cent during the first half of the year. The region, alongside Slovenia, received the stop-start treatment afterwards, having lockdowns which ranged from one to two months.
In Malaysia, the company experienced a small hiccup as stores closed on 1 June due to the pandemic, and Harvey Norman couldn't begin to heal the wound until 21 August when retailers opened up under limited trading hours.
That same month, all of the JobKeeper support received by controlled entities was paid back to the Australian Federal Government – a total of $6.02 million. For the company, it seems like chump change after recording a profit before tax of $1.18 billion.
Harvey Norman reported that solid cash flows generated from operating activities has enabled it to build the brand and businesses overseas, refurbish existing stores, invest in new property acquisitions, and pay down external debt.
As a result, expansion is on the horizon for the first half of FY22, as the retail giant plans to open three franchises in Australia and three overseas.
"Beyond the upcoming financial year, we intend to open up to two franchised complexes in Australia during the 2023 financial year and we intend to relocate one franchised complex from a leased site to a freehold property," Gerry Harvey and Katie Page wrote in the Annual Report published in late September.
"We expect our offshore expansion plans to ramp-up towards the end of calendar 2022 and we anticipate opening up to eight company-operated stores overseas during FY23: four in New Zealand, three in Malaysia and one in Croatia," they wrote.
"We are announcing our intention to open two leasehold company-operated stores in Budapest, Hungary during calendar year 2023."
---
36. Worley (WOR)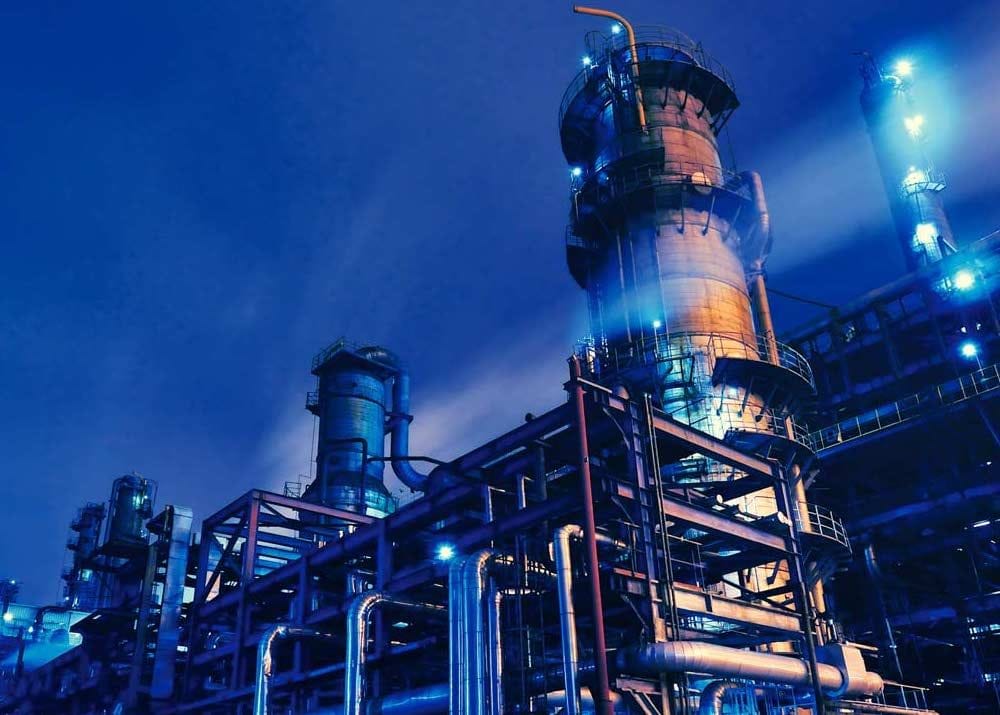 Energy
2020 rank: 36
Market Cap: $5.21b
FY21 revenue: $9.52b
FY21 profit: $86m
Listed: 2002
CEO: Chris Ashton
CEO salary: $3.8m
After shedding the WorleyParsons moniker following the $3 billion buyout of a Jacobs Energy, Chemicals and Resources in FY19, the newly minted Worley (ASX: WOR) group emerged as a resilient company in FY20.
The energy and chemicals manufacturer shed 3,000 staff globally in the second half in response to COVID-19, representing about five per cent of its workforce, but that hasn't put the brakes on its ambitious growth plans.
In July, Worley increased its exposure to renewables by taking full control of Australian energy infrastructure support group TW Power Services, buying out Spanish partner Ferrovial's 50 per cent stake for $20 million.
The deal follows the acquisition of UK-based offshore wind maintenance company 3sun in October 2019.
The company's newly extended reach has also boosted its exposure to markets in Europe and North America.
Worley now receives about 20 per cent of its revenue from the oil and gas sector, down from 65 per cent previously, while its exposure to the chemicals sector has lifted from less than 10 per cent to 37 per cent.
The bulk of revenue, some 45 per cent, comes from operating expenditure-based contracts.
Among the innovative circular-economy initiatives Worley is pursuing is the harvesting of floating plastics on the world's oceans for recycling into methanol which is used to power the ship collecting the plastic.
---
37. Spark Infrastructure Group (SKI)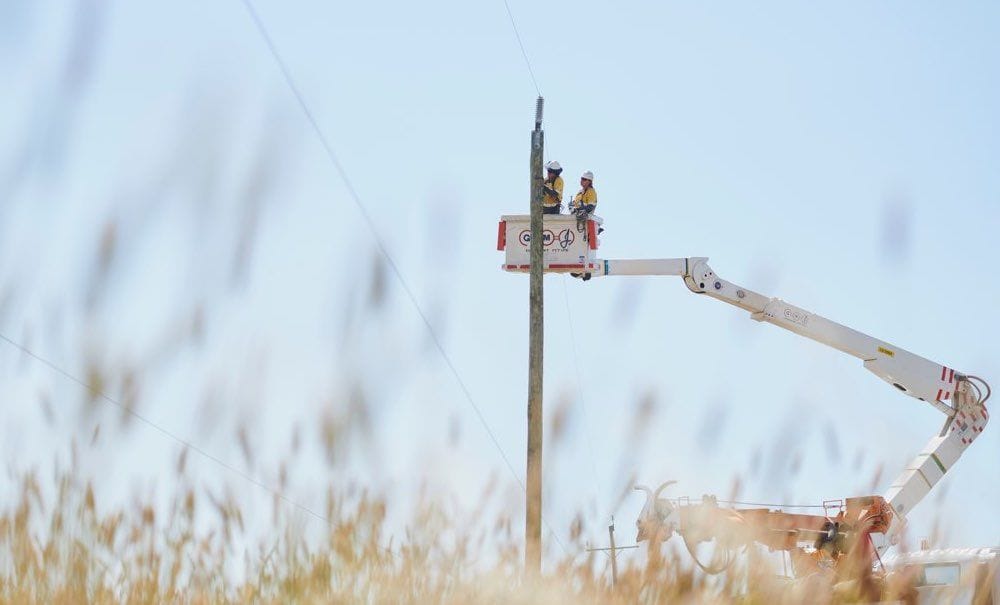 2020 rank: 41
Market Cap: $4.94b
1H21 revenue (operates on a calendar year): $299m
1H21 profit (operates on a calendar year): $156m
Listed: 2005
CEO: Rick Francis
CEO salary: $2.38m
2021 will likely be the last year that energy infrastructure investment fund Spark Infrastructure features on the list of Sydney's Top Companies, considering its board recently entered into a sale agreement that gives it an enterprise value of $10.1 billion.
It was third time's the charm for Spark's buyers - Kohlberg Kravis Roberts & Co and the Ontario Teachers' Pension Plan Board - following two previous bids that were shut down on the basis they "undervalued" the company, which invests in some of Australia's largest renewable projects.
The offer will see SKI shareholders receive $2.95 per share held - a premium of 26 per cent to the closing price of $2.30 per share on 13 July 2021 (the day before the company initially went into a trading halt).
Once the deal is complete, expected to occur before the end of 2021 when shareholders vote for or against the purchase, Spark will depart from the boards after 16 years as a listed company.
It will also cap off a solid year for Spark, which reported "minimal" COVID-19 impacts to the businesses it invests in which include New South Wales and the Australian Capital Territory's electricity network operator TransGrid, Victoria Power Networks and SA Power Networks.
Building on its latest major project, a regional NSW solar power plant called the Bomen Solar Farm, Spark welcomed a $600 million raise by TransGrid in February, expected to set the subsidiary up for renewable energy projects including a recently approved interconnector between Robertstown in South Australia and Wagga Wagga in NSW.
Similarly, Spark recently embarked on another major project a la Bomen via fully-owned subsidiary Spark Renewables to develop a renewable energy generation and storage hub in South West NSW.
The proposed Dinawan Energy Hub, which forms part of Spark's renewables development pipeline, will be a hybrid wind, solar and battery storage project to be situated in the heart of what has been dubbed the 'South-West Renewable Energy Zone'.
According to Spark, the Dinawan Energy Hub will be well positioned relative to the proposed HumeLink (Snowy Hydro 2.0) and is on the route of TransGrid's NSW to SA interconnector.
If the company's estimates are correct, Dinawan could provide up to 2.5GW of renewable energy capacity - enough to offset the impact of coal-fired power station closures in NSW and to power more than one million Australian homes.
Managing director Rick Francis said the project, to be operational from 2025, would accelerate the development of new renewables projects in NSW.
"This proposed major new renewable project further underpins the need for new and expanded high-voltage transmission links within NSW and to Sydney which are crucial as the energy transition continues to accelerate in our quest for a sustainable energy future for Australia," Francis said.
"While we are excited to be able to lead these types of projects, we would also consider suitable partnering or co-investment options should these deliver appropriate long-term value for our securityholders."
---
38. Steadfast Group (SDF)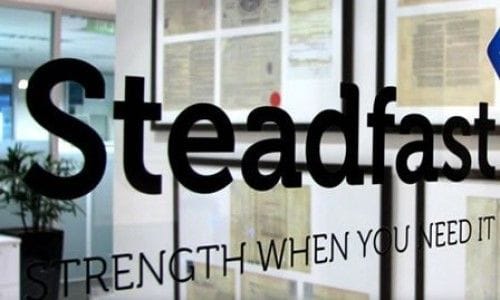 Insurance
2020 rank: 48
Market Cap: $4.75b
FY21 revenue: $751.1m
FY21 profit: $143.0m
Listed: 2013
CEO: Robert Kelly
CEO salary: $4.43m
Insurance broker Steadfast Group (ASX: SDF) has edged further up the Sydney Top Companies list buoyed by a strong earnings performance and a near doubling of the company's market capitalisation over the past year.
The company delivered profit at the top end of a revised guidance issued in April, with the $130.7 million result up 20 per cent on the previous year. The positive result was a turnaround from a $55.2 million loss a year earlier.
Steadfast's solid performance in FY21 fed the company's appetite for growth, leading to the $411.5 million acquisition of Australia's largest privately owned insurance brokers, Coverforce. The deal, announced with the annual results in August, was done and dusted before the month was finished.
The scrip-and-cash offer effectively took out a fast-growing competitor to the insurance broking group, although Coverforce will continue to operate under its existing brand banner. Steadfast sees a lot of value in retaining the Coverforce name, no doubt unwilling to upset the performance of its new business which has been consistently producing double-digit revenue growth.
The buyout was funded via a $200 million institutional placement and a scrip issue with the shares issued to Coverforce in escrow until Steadfast releases its FY22 results.
The acquisition comes after the Sydney-based Coverforce completed a management buyout of private equity group Pemba Capital Partners' 49 per cent stake in the company in December last year.
That buyout ended an ugly wrangle between Pemba and the Coverforce board over whether Pemba had the right to sell its holding to the ASX-listed insurance broker AUB Group (ASX: AUB) in 2019. AUB, which announced the acquisition four months previously, pulled out of the deal in December of that year.
Steadfast has traditionally grown its earnings over many years from acquisitions with the company's network brokers providing an internal pipeline of buying opportunities.
Through its new Trapped Capital initiative, Steadfast is offering its network brokers the opportunity to unlock capital in their businesses by partially selling to Steadfast.
---
39. Downer EDI (DOW)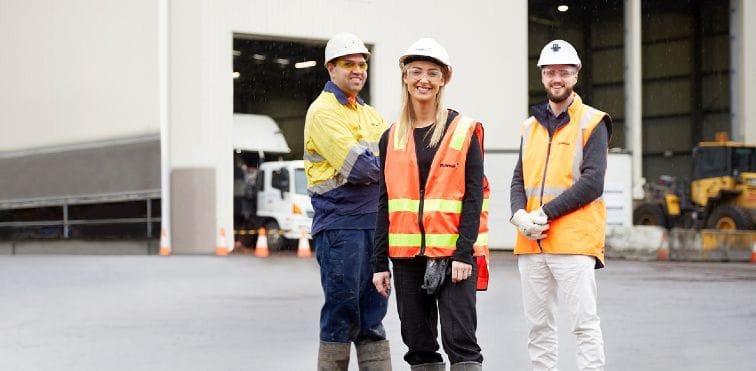 Commercial & Professional Services
2020 rank: 44
Market Cap: $4.55b
FY21 revenue: $12.23b
FY21 profit: $230.0m
Listed: 1990
CEO: Grant Fenn
CEO salary: $4.51m
Shares in Downer EDI (ASX: DOW) have been clawing their way back from a steep slump early last year that initially had nothing to do with COVID.
In January 2020, the integrated services group told the market it was heading for a 17 per cent slide in earnings due to cost blowouts and delays in construction jobs. The shares took another hammering as the pandemic set in.
After starting 2020 around $8.50, the company's shares slumped below $3 by March. Had they remained there, Downer EDI would never have made the cut for the 2021 Sydney Top Companies list.
As it turns out, Downer EDI's full-year result for FY21 gave investors something to smile about as the company reversed its losses from the previous year to record a $230 million net profit. The turnaround was possible despite an 8.8 per cent fall in revenue due to the sale of some of its businesses.
During the year Downer EDI progressed its planned exit of capital-intensive mining operations to focus on its urban services strategy. It also sold a number of other businesses to focus on that strategy.
The company finalised the sale of its Open Cut Mining West, Underground, Downer Blasting Services and Snowden businesses. It also sold its share of the RTL Mining and Earthworks joint venture and has signed a contract to sell its Otraco tyre management business to Bridgestone Corporation.
In April this year, Downer completed the sale of its 70 per cent stake in Spotless Laundries to Australian private equity firm Adamantem Capital.
The company retains Open Cut East, its sole mining operation which comprises four profitable contracts that are scheduled for completion between 2022 and 2024.
Downer expects its core urban services division to continue grow revenue and earnings in FY22. However, due to the uncertainty that the pandemic continues to provide, the company has not provided an earnings guidance for the current year.
---
40. Nine Entertainment Co. Holdings (NEC)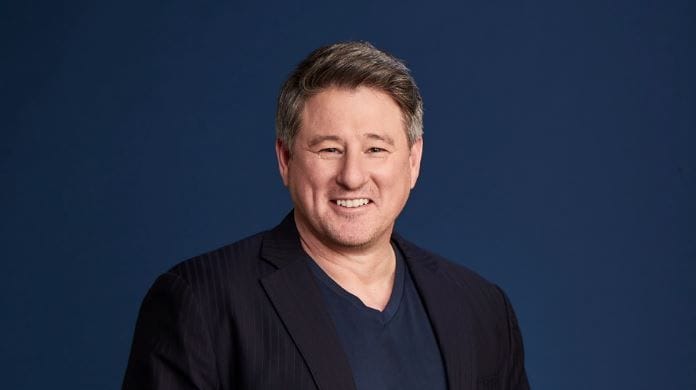 2020 rank: 45
Market Cap: $4.41b
FY21 revenue: $2.33b
FY21 profit: $184.0m
Listed: 2013
CEO: Mike Sneesby
CEO salary: $1.4m (plus incentives)
Affairs of the heart led to the shock announcement late last year that Hugh Marks would be stepping down as long-time CEO of Nine Entertainment Co. (ASX: NEC).
Nine publication The Sydney Morning Herald confirmed in November details of Marks' private life that were behind his decision after the CEO's relationship with Nine's former commercial head Alexi Baker was made public.
Baker, who directly reported to Marks in her role, quit her position to pursue new opportunities a month prior to the SMH story being published. Marks revealed to the SMH that she left so that they could pursue their relationship outside of the corporate sphere at Nine.
Rumours of the relationship surfaced in May courtesy of the Murdoch publication The Sunday Telegraph, and it appears Marks' decision to quit was purely personal.
Marks gave Nine plenty of notice of his intention to leave the role that he held for five years, leading to the appointment of Mike Sneesby, the founding CEO of streaming platform Stan, to the CEO's chair.
The leadership transition marked an eventful year for Nine which also suffered a cyber-attack in March that disrupted the company's television and print operations. It was labelled one of the biggest cyber-attacks on a media company in Australia's history, affecting Nine's news outlets for more than a day.
Nine owns the Channel 9 network, former Fairfax publications SMH, The Age and The Australian Financial Review, the Domain property platform, streaming service Stan and radio stations 2GB, 3AW and 4BC.
Despite the disruptions, the media company bounced back into profit for FY21 with a $184 million bottom line – up from a $507.8 million loss in FY20.
The appointment of Sneesby, who has built Stan into a $1 billion business over the past six years, has been heralded by some analysts as insight into the future of Nine, and particularly the importance of its subscription and streaming services above its newspaper assets.
Almost 50 per cent of Nine's earnings are now generated from the company's digital assets, although Marks himself highlighted last year that this provided a clear growth profile for the group.
In June, Nine was among the last of the major news organisations to negotiate a deal with Facebook and Google for the use of its news content on their platforms.
Sneesby, whose next big test could a potential bidding war for the free-to-air rights to NRL games against Seven Group (ASX: SVW) and Ten Network (ASX: TEN), has indicated his priorities will be on cutting costs and growing the business.
---
READ MORE
Market caps are based on the close of trade, 5 October, 2021. This list was prepared with information provided by the ASX.
Never miss a Top Companies update or news story: Sign up to Business News Australia's free news updates
Follow us on Twitter, Facebook, LinkedIn and Instagram
Get our daily business news
Sign up to our free email news updates.