"People have not stopped taking product off the shelves, so we can't fill the pipeline. We're probably six to eight weeks behind in production," says Akubra general manager Andrew Angus.
For a company that has been around since 1874, the pandemic and recession that ensued were not the first rodeo for Akubra, now a fifth-generation family company based in the mid-northern NSW town of Kempsey.
Akubra carries a spirit of legacy that is stitched into Australia's history. For example, on its boardroom wall hangs an image of people queuing up for work during the Great Depression.
"It reminds me all the time that even when people were in the toughest of times, they were wearing an Akubra hat," says general manager Andrew Angus.
So when the COVID-induced lockdowns began and shops weren't rotating as much stock, the general manager felt for his retail partners who were struggling to get by. After all, this is a manufacturer whose biggest e-commerce-related spike has come from its list of stockists webpage.
"We have our own e-commerce operation Akubra.com.au which we've had for the last three years and it's going along, but the retail network is our core and our focus," he says.
"We're a 147-year-old family business supporting other family businesses that are very important to us."
As the country embraces Australia Made Week, Akubra arguably could not be better placed - apart from its capacity constraints - after sales popped back last year.
"A couple of months had gone on, doors opened, people came in with this unspent energy to spend money, and all of us haven't stopped," says Angus.
"We haven't experienced these sorts of sales that we're experiencing right now since the 80s when Crocodile Dundee and the Man from Snowy River were on the movies and the TV, or with Greg Norman the 'Great White Shark' wearing an Akubra hat.
"In any normal trading year Christmas was always a peak time and we'd always take the next couple of months to fill the pipeline at retail until around the beginning of Easter, and then it's a fairly steady flowing year. This year, quite the contrary - people have not stopped taking product off the shelves, so we can't fill the pipeline."
The hats themselves are handmade, so Akubra has had to take on more staff to boost employee numbers to 130 at the Kempsey production facility.
"It's a very hands-on process. It takes at least six weeks to make a hat, minimum; every individual hat, and when you've got volumes outweighing what we can make, it's full on," Angus adds.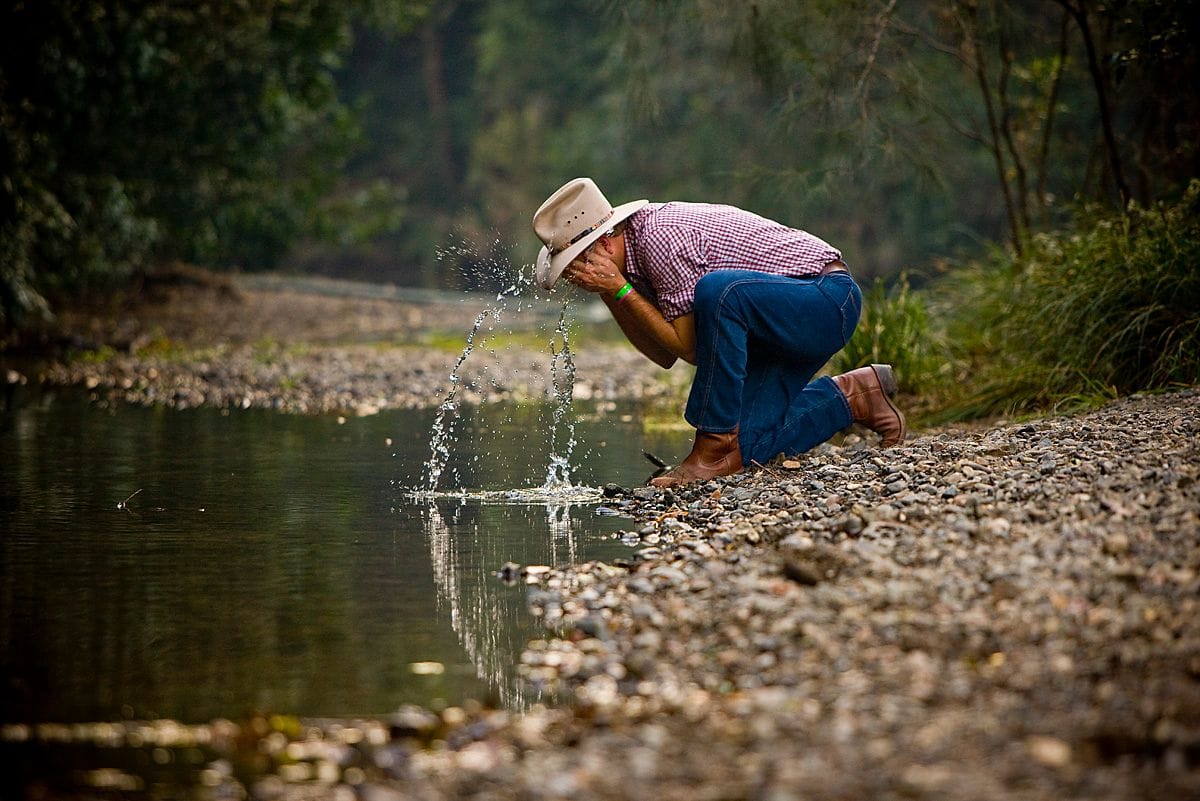 Fostering an icon
But what is it about Akubra that has stood the test of time as not only an Australian-owned company, but one that manufactures here?
Angus says the most important attributes for the company's success come down to four key values pencilled by current managing director Stephen Keir IV's grandfather, Stephen Keir II: honesty, fairness, quality and generosity.
"I think of those words, and they're up on my wall here where I work from home, that you live and breathe them every day when you're making a decision," says the general manager.
"The slouch hats are also a really proud thing for the Keir family - to say you've had a company that's made the slouch hat for the Australian Army for over 100 years, and when every service person is given an Akubra hat, that's very special.
"The chosen gift by the government to give to dignitaries from overseas often is an Akubra hat," says Angus, adding that sales of the slouch hats represent around 8 per cent of revenue for Akubra.
While there has historically been demand for Akubras amongst tourists visiting from overseas, the surge in domestic demand from Australians has shot up, in cities but also in regional areas that are seeing much greater retail foot traffic as city dwellers continue to escape metropolitan areas on weekends.
"That tourist dollar is not here, but our dollar is here," says the GM.
"And I think what we forget as Australians is how much money we take overseas and spend. We can see it from the retailers we're dealing with that people are holidaying and living local, and they're shopping local.
"One of the things you see in the car trade and other industries is people are struggling to get stock. Our product's made here - what we're struggling with is the raw componentry that we get from all over the place as our unprecedented demand has gone up, and so our supply chain has gone up."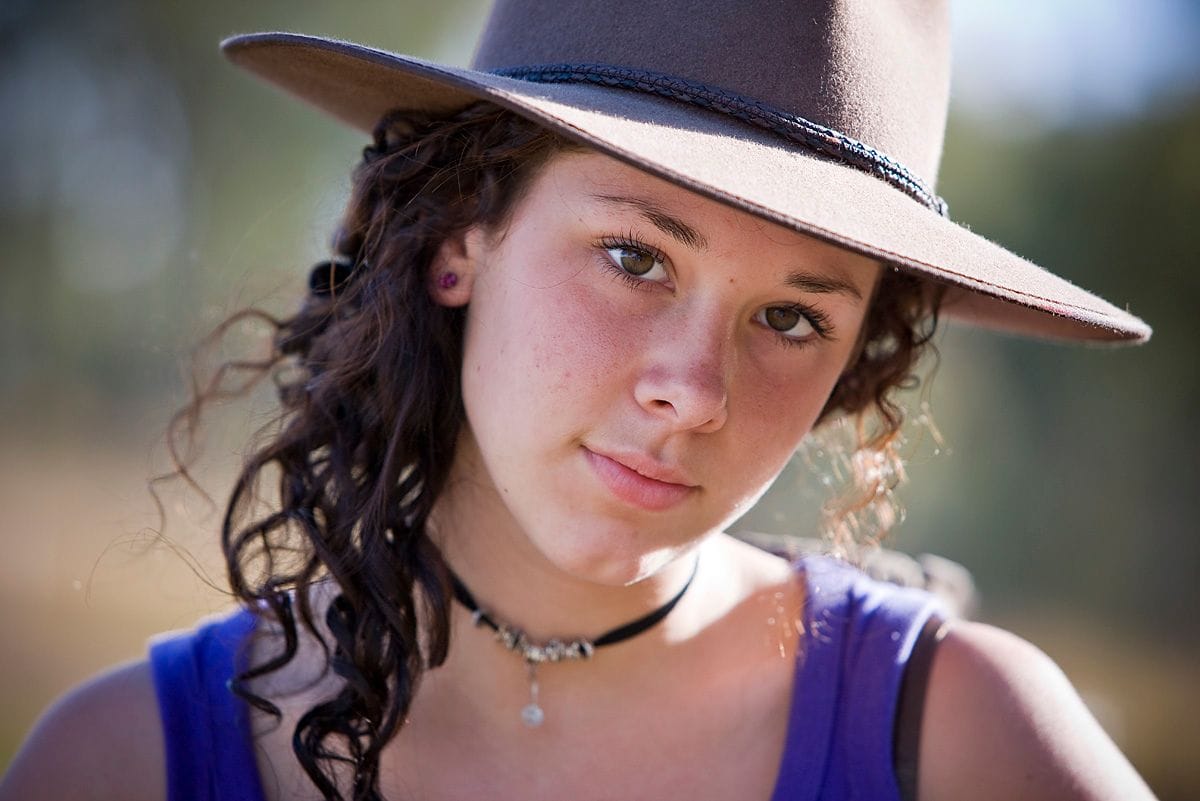 Next generation of consumers and leadership
These results show that, at least until now, as a heritage business Akubra has managed to avoid falling into a demographic trap of association with older generations.
"We've got an even spread right through," says Angus when asked about Akubra's appeal to Gen Y and Z customers.
"The boomers have been there and it's certainly ingrained in them, but it's nothing to see a young guy or girl on Manly Beach in Sydney with RM Williams boots and an Akubra hat on and not feel out of place, right through to someone in Stanthorpe in Queensland on a property just wearing it because it looks cool; not just because they're out mowing the lawn, are on a tractor or on a horse or something.
"It's interesting because I joined Akubra six years ago. Six years ago we weren't in surf shops. Now we're in surf shops and they can't get enough."
It appears the demand coming from younger consumers has been more of a pull than a push strategy, supported not just by the icon and Akubra's classic association with Australian identity, but cultural policies from the education system decades ago.
"We're not a different business, we're still the same business, but I think more people have discovered us.
"Certainly that younger generation are a lot more conscious about skin protection with the sun, and there's a generation coming through where it was mandatory to wear a hat in the playground for school. We're seeing that if they had to wear it at school, they're thinking 'Why shouldn't it on the weekend or on the way to work?'"
"There are a lot of younger people that don't just wear them because they're trendy, but from a protective perspective as well."
With the company now run by the Keir family's fifth generation with MD Stephen and his sisters, directors Stacey and Nikki, succession planning is top of mind for Akubra's leadership. Angus is tight-lipped and reluctant to speak on the family's behalf about the subject, but notes discussions are taking place about what roles the next generation might take on.
"All these are unanswered questions at the moment, but definitely a succession plan that is going to be in ownership of the family is critical," he says.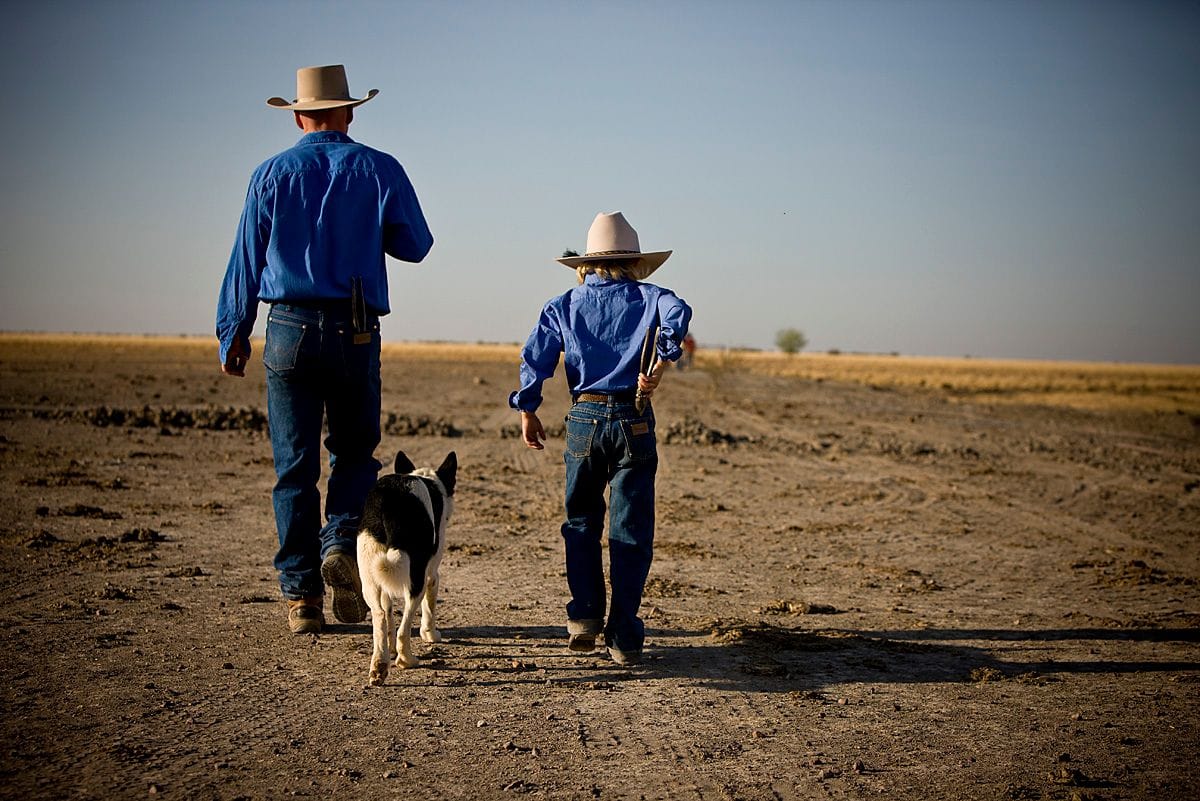 Aussie made
Angus believes manufacturing is critical for the health of Australia's economy, but claims it needs to be bolstered and future-proofed "a lot more than what we've all given it credit for".
Business Australia, previously known as the NSW Business Chamber, highlights a soaring demand for local products in the last 12 months.
"The uncertainty created around international and domestic border closures and the ongoing global supply chain issues has driven an increased interest from consumers on supporting local producers and manufacturers," says Business Australia senior manager of strategic advisory consulting services, Kelly Armstrong.
"It's really easy to make a conscious decision to support Australian-made now."
Around nine out of 10 (93 per cent ) shoppers said they were more likely to buy products made in Australia than from overseas, up from 87 per cent a year earlier, according to Roy Morgan research released this month.
"When you are buying Australian made, you are buying quality products, made to the highest standards and by business owners who have persevered through some of the most difficult economic conditions we have seen in modern times," says Armstrong.
Get our daily business news
Sign up to our free email news updates.
Help us deliver quality journalism to you.
As a free and independent news site providing daily updates
during a period of unprecedented challenges for businesses everywhere
we call on your support