Sustainability is driving the future of this rapidly expanding aquaculture empire.
Forking out $5 per oyster from a restaurant menu may be hard to swallow, but for Australia's largest oyster farmer Angel Seafood Holdings (ASX: AS1), it's the price of ensuring product consistency and a true zero-carbon business.
While Angel Seafood CEO Zac Halman (pictured right) has no control over what seafood lovers are ultimately charged for his company's certified organic oysters, he says oyster prices have steadily risen since he ventured into the aquaculture industry a decade ago in the clear waters of South Australia's Coffin Bay and Smoky Bay.
Some of that price growth is because new technology and farming practices are allowing producers to offer a consistency of quality.
"We are always looking to keep prices moving up because we put a lot of work into getting our product to plate," says Halman.
Angel Seafood is leveraging off the consumer branding that has made Coffin Bay one of the most identifiable Australian regions producing export-quality Pacific oysters.
The irony for Halman, who flipped his career from land-based farming to oyster farming 10 years ago, is that the water leases Angel Seafood is currently consolidating were started by farmers who opted out of the land during drought in the 1980s. They bought up the leases from the South Australian Government after years of farming heartache.
Many of them were in their 40s at the time, husband-and-wife teams who were building a new industry from scratch. Now, with many at retirement age and no one to take on the business, they are selling - and Angel Seafood is buying.
What began as a hobby farm idea, a literal sea change for Halman and his family, has evolved into a growing business that currently lays claim to about 10 per cent of the Australian commercial oyster market while also selling to premium export markets.
"As we got into the business, we picked the eyes out of the industry's standard farming practices, and then implemented them across the board," says Halman.
"It was hobby farming for us at the time, but the opportunities kept rolling in and landing on our lap. So, we took advantage of that and rolled up more leases in Smoky Bay and we started seeing opportunities in other areas as well.
"While we were used to the high demand for farming produce, this was a little more rewarding because it was new and we could find our way into a new industry, hopefully improving it along the way."
Filtering carbon from our waters
The sustainable methods employed by Angel Seafood to produce its oysters have been certified as organic. Testing by the company has also shown that it is carbon neutral and it is now recognised as the largest producer of certified organic and sustainable Pacific oysters in the southern hemisphere.
Like mussels, oyster farming provides many benefits to the environment, primarily the capacity of the mollusks to clean the ocean waters.
"They're filter-feeders and they do a lot of good by consuming a hell of a lot of carbon," says Halman.
"In other ways, we use hardwood instead of treated pine and with flip farming technology we have gone a massive step further where there is no interruption to the seabed at all."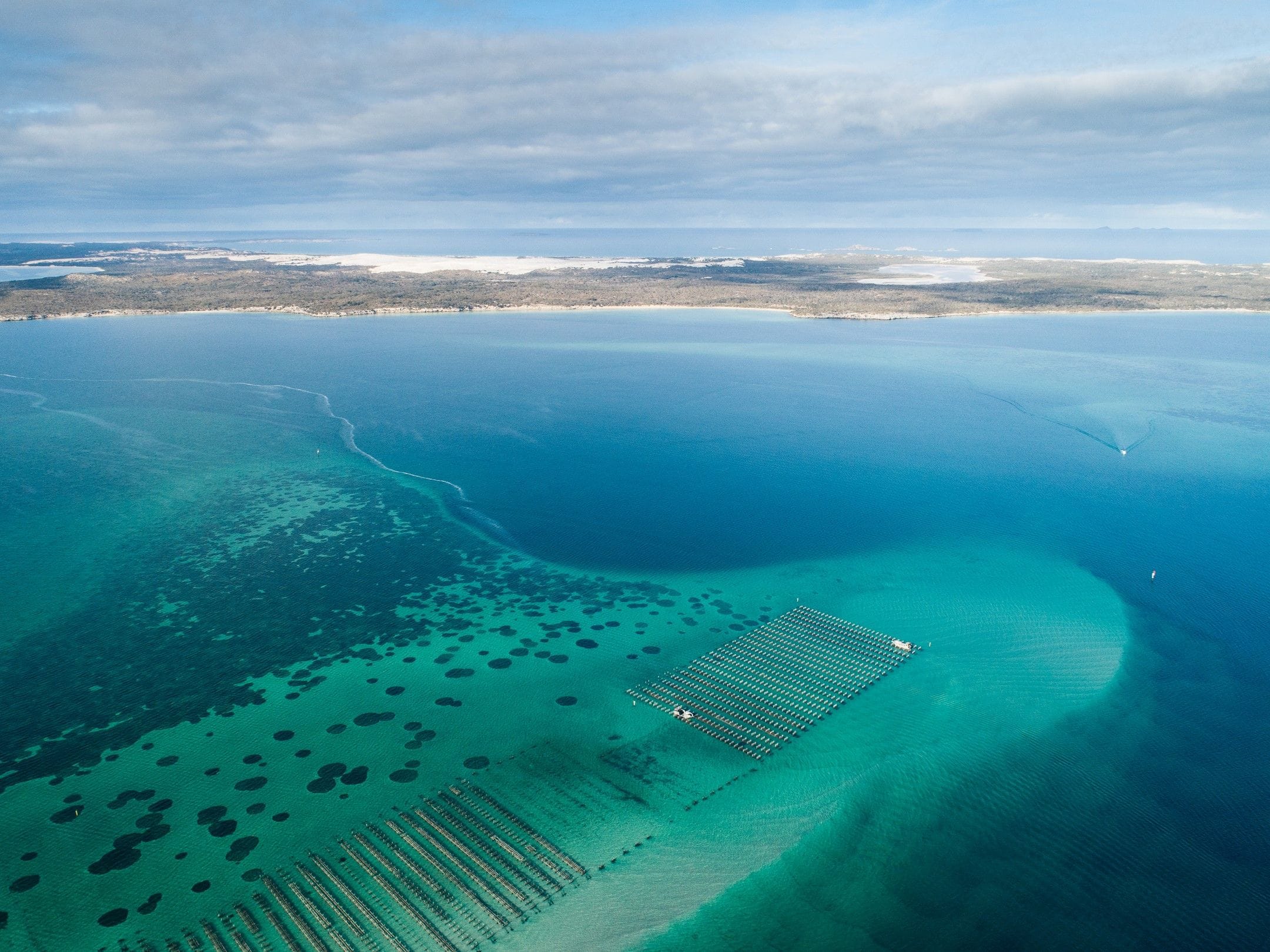 Flip farming was first used in New Zealand and is now being embraced by Angel Seafood. The method semi-automates the process of manually flipping baskets that are submerged at various depths to encourage oyster growth.
Angel Seafood has opted out of harvesting oysters from submerged racks, in another step that minimises the impact of farming on the seabed.
"Instead of a fixed rack in the water we use long wire systems where we can articulate the best growth rates through moving the oysters up and down in the water column to get the best nutrients, water temperature and flow rates," says Halman.
"We've taken it to another level now the with flip farm which provides a lot more nutrient intake into the product and we can do a lot more volume using this new innovative farming technology.
"You don't have to get in the water as this is done in a dry boat, and it's a lot quicker than normal. We also use boats that are three to four times bigger than industry standards so we can maximise the tides we're working in.
"We're also bringing in technology around grading as well which will allow us to increase our production volume rate during the day to meet emerging markets."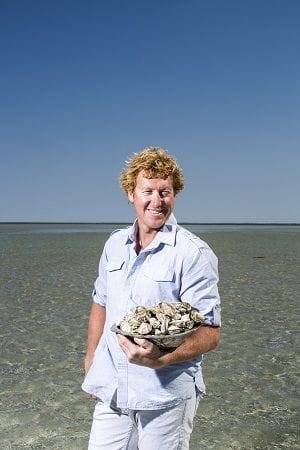 To take advantage of the wealth of opportunities along the Eyre Peninsula, Angel Seafood listed on the ASX in 2018, opting for the capital investment path after initially struggling to get banks on board.
"No traditional lending was available at the time, so investor capital was the way for us to get ahead.
"We've continued that scale-up through our original plan with farmers who were willing to get out of the industry."
The South Australian oyster industry has about 150 individual operators which in Halman's view offers plenty of upside.
With each new lease the company is able to add economies of scale and implement new farming technologies to create efficiencies and deliver improved profitability.
The company reported record December-quarter oyster sales of 2.4 million, up 36 per cent from a year earlier.
Life shucks sometimes
The future wasn't so bright earlier in the year when Angel Seafood revealed the devastating impact of restaurant closures during COVID lockdowns. The hospitality industry serviced by fishmongers, its biggest market, evaporated overnight.
The company responded by delivering its products directly through retail channels, an area of business it is exploring further. Angel Seafood oysters have been sold through Costco and Drakes where volumes are manageable.
"We used to supply 90 per cent of our product to food services, to restaurant and fishmongers and the like," says Halman.
"Now we're delving more into retail channels and we're getting some good support, but there are still inefficiencies there and there's a lot more room for us to grow into that market.
"We don't really sell into a Woolworths at the moment because we can't keep up with the current customers we have. But there's heaps of upside if we continue building that retail focus."
Angel Seafood is currently on track to produce 10 million oysters a year, with plans under way to boost that to 20 million through organic growth, improved farming efficiencies and a focus on bringing undeveloped leases into production.
Its current nursery and oyster grow-out operations at Cowell and Haslam have a holding capacity for more than 20 million oysters.
"At the moment with economies of scale, we can increase the production rate an extra 20 per cent than what we were doing three years ago. That's a hell of a turnaround in itself.
"Now we can stand alone to offer this product, a lot of it with continuity and quality, that provides a consistent supply to these channels."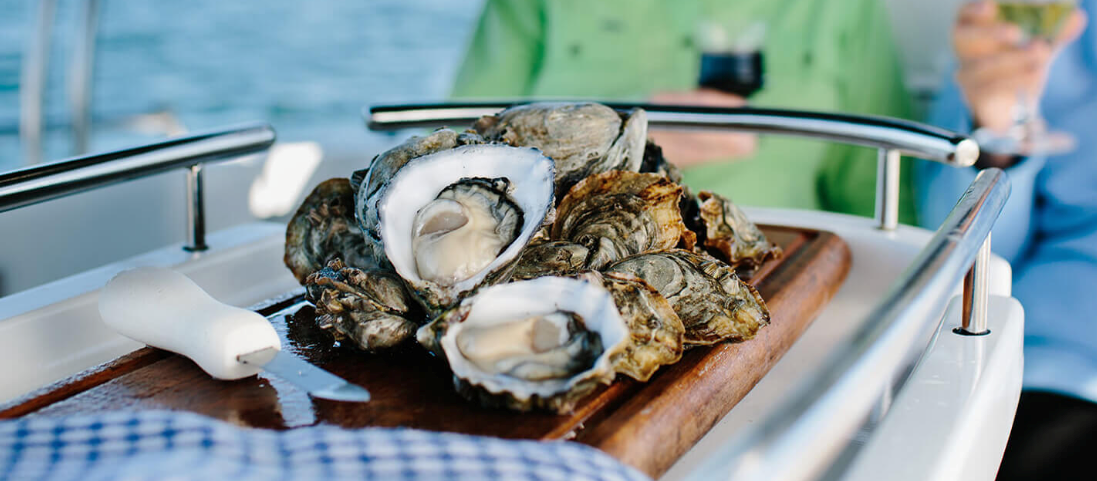 From a brand perspective, Coffin Bay oysters are not farmed by a single producer. Traditionally between 95 to 99 per cent of oysters produced in Coffin Bay and Smoky Bay have sold through an agent who consolidates the stock to fill pallets.
Angel Seafood sells its oysters directly to domestic customers and processes oysters for export from its Australian Quarantine and Inspection Service-accredited export facility at Port Lincoln.
To maintain consistency, and remain true to the brand's provenance, Angel Seafood ultimately finishes all its oysters in the nutrient-rich cold waters of Coffin Bay.
"We funnel every oyster we grow through Coffin Bay because the good water flow rates and the consistency of finishing the products there is exceptional," says Halman.
"Coffin Bay has a fantastic name and that's the reason for the prices we are paying for the water assets there. We value that very highly."
Angel Seafood has already increased its finishing capacity to 12 million oysters a year.
The company posted revenue of $4.96 million in FY20, up 16 per cent from a year earlier although higher finance costs led to a fall in annual profits to $251,700.
Halman says with the exception of when the company first listed, the business has delivered an annual profit for the past 10 years.
"We continue to grow and these are exciting times for us," he says.
Never miss a news update, subscribe here. Follow us on Facebook, LinkedIn, Instagram and Twitter.
Business News Australia
Get our daily business news
Sign up to our free email news updates.