When you're competing against cheaper producers and your business model is grounded in delivering superior quality fruit, the last thing you need is shipping delays or less airfreight space in getting your goods to the other side of the Pacific Ocean.
This is exactly the predicament that Australian fruit exporters have found themselves during COVID, yet thanks to years of market development and perfecting handling throughout the supply chain, they've managed to beat the odds in delighting US consumers.
From juicy, pink lychees to mango varieties that are still virtually unknown outside of our shores, or the delicious cherries we associate with summer being consumed by Americans while it's snowing outside their windows, Australia's offering for that market may be small but it's growing rapidly.
"Our exports to the US have doubled at least every year for the last five years, and now it's hundreds of tonnes," says Marie Piccone, founder and managing director of Manbulloo Limited, Australia's largest grower of Kensington Pride and R2E2 mangoes.
"We have unique varieties so Americans love the eating experience - they love the flavour and the appearance...they've never seen anything like our mangoes before."
Kensington Pride is what many Australians would know as a 'Bowen' mango - sweet and tangy with more of a yellow colour than most - while R2E2 is a very large, rounder mango bred by horticulturalists at the Queensland Department of Agriculture and Fisheries' Bowen Research Centre in the 1980s and released in 1991.
Amidst soaring demand at home and with a strong domestic program through Coles (ASX: COL) supermarkets, Manbulloo has planted an additional 30,000 trees over the last few years and has also purchased seven farms around Katherine in the Northern Territory and Far North Queensland.
"Our biggest issue is that demand for us is very strong, domestically as well as exports, and we're very committed to Coles. We're growing export markets as fast as we can – one of the factors is keeping up supply," Piccone explains, noting the group also exports to countries such as Canada, South Korea and China. The fruit is only exported via air freight.
"We've spent a lot of effort and money over the last five years knowing exactly what the conditions, knowing what happens to our fruit in real-time with remote monitoring right through the supply into our export markets.
"We spent a lot of time over the last 10 years working with our exporters, explaining to them how to handle and store our mangoes, so our emphasis is on the supply chain with very few losses compared to when we started."
The company - through its work with prominent US fruit importer Giumarra - has a partnership with Walmart's Sam's Club initially focused on California, adding to existing sales in Californian-based supermarket chains and online platforms.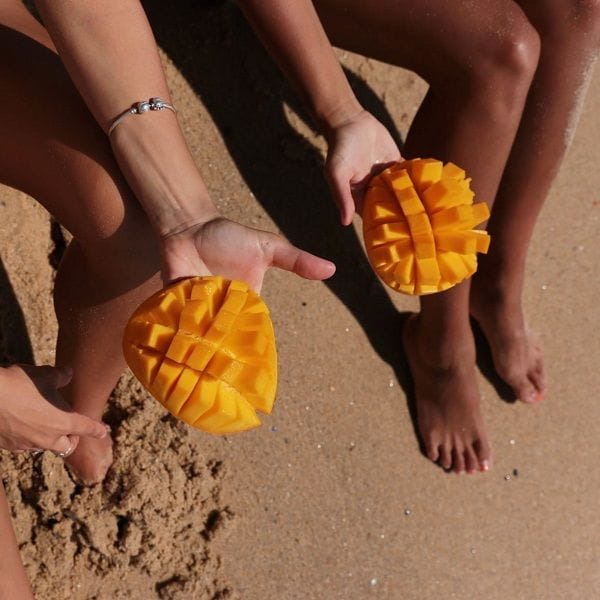 Establishing a steady freight schedule was not easy during the summer export season, but Piccone says the international freight assistance mechanism (IFAM) has helped incredibly through the pandemic, "taking the edge off the cost increases". The trick has been to be organised but nimble.
"The reason we've been able to achieve our results I believe is because we've done a lot of pre-planning with our customers, so we've had programs and we've been able to get consignments ready relatively early, booking freight ahead and then just juggling it," she says.
"We had a lot of flexibility in the importing country, and quite a lot of flexibility with us. Rather than it going every Tuesday and Thursday, we've gone 'there's an opportunity Monday, we're going to book'.
While the company has sought to grow more, Piccone is also mindful of the volume trap that some fruit crops can end up in if growers aren't careful.
"We're not planting to be production driven. When we've been planting it's because we're market driven - I think that the biggest mistake that anybody can make is to go out and plant, and then go and find a market for it," she says.
In addition to hoping the freight situation improves, the Manbulloo founder would also like to see a normalisation of labour availability.
"We've had to invest a lot of money in hiring, chartering aircraft, quarantining people at Howard Springs, hundreds of thousands of dollars in addition to our normal labour costs to bring people in directly from the Pacific," she says.
"We haven't had a labour shortage at Manbulloo, but it's been one of the biggest challenges we've ever faced.
"It's all worked out, but we're hoping for next season when we start again in September that it'll be an easier labour journey because it's been very taxing on my team."
One of Australia's largest fresh produce companies, Perfection Fresh, also exports mangoes to the USA but with its own variety Calypso - a mango it acquired the rights to in 2016 from OneHarvest.
The variety with more of a red blush is free of the stringy fibres often found in other mangoes and has a smaller seed.
"For Calypso specifically we've had a reasonably good export season. The challenges were for us that we could have exported a little bit more product to some countries, but we were challenged with logistics and space, particularly air freight," says Perfection Fresh founder and CEO Michael Simonetta, who clarifies mangoes are the company's number two export fruit, behind table grapes and ahead of citrus.
"We only did small volumes this year to the US. We've only got accredited fruit out of Queensland, so we didn't have any accredited orchards for the US out of the Northern Territory, but we are intending to change that for the coming years.
"We're pretty confident that we'll increase our volumes into the US of Calypso in the next two or three years, and we're keen to do that because in about two or three years we'll have Calypso grown in Mexico and Calypso grown in Peru for the American market."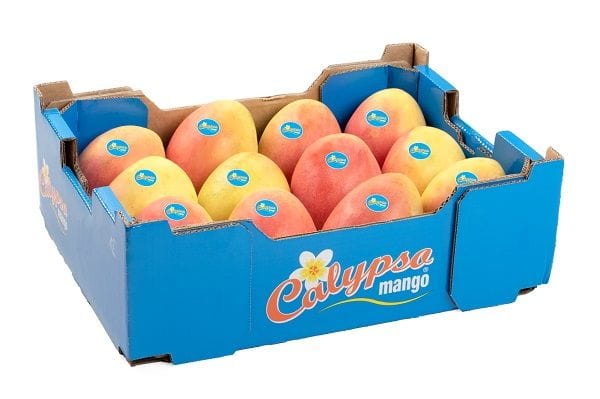 It is an approach that taps into the counter-seasonality trend that has dominated the global fruit industry in pursuit of 52-week supply, and doing so with a specific variety grown in various countries has proven lucrative for other global players including New Zealand-headquartered companies like kiwifruit giant Zespri and T&G Global, which owns apple varieties such as Jazz and Envy.
"We want counter-seasonally to have an extended season of Calypso into the US in the coming years, and that's our strategy," Simonetta says.
"These first two are licensed growers, but the plan in the future is to potentially look to some of our own production [from Mexico and Peru] so we're just reviewing some opportunities in that space at the moment."
He says the company also exports Calypso into South Korea, China, Hong Kong, Singapore and the Middle East, but limited air space meant "we sold a lot less than we otherwise would have".
"Let's hope that by next mango season come October that air space, all logistics, is normalised a little bit compared to what it has been this year," Simonetta says.
Simonetta is hopeful for the table grape export season which only got underway in earnest in recent weeks out of Mildura, although Australia does not have access to the US market for this crop - Australia's leading fresh fruit export ahead of citrus and stonefruit.
Simonetta notes the company still produces public table grape varieties such as Thompson and Crimson Seedless, but as in mangoes the direction is also towards premium varieties.
"For us the future is about proprietary varieties, doing more replanting over some of the public varieties which we've already started into proprietary varieties. Right now the big three are Midnight Beauty, Autumn Crisp and Adora," he says.
These three grape varieties are licensed to Perfection Fresh - alongside other Australian companies Fruitico, Costa Group (ASX: CGC) and Fresh Produce Group of Australia (FPG) - by California-based Sun World, incidentally whose VP for global licensing Garth Swinburn is based in Australia.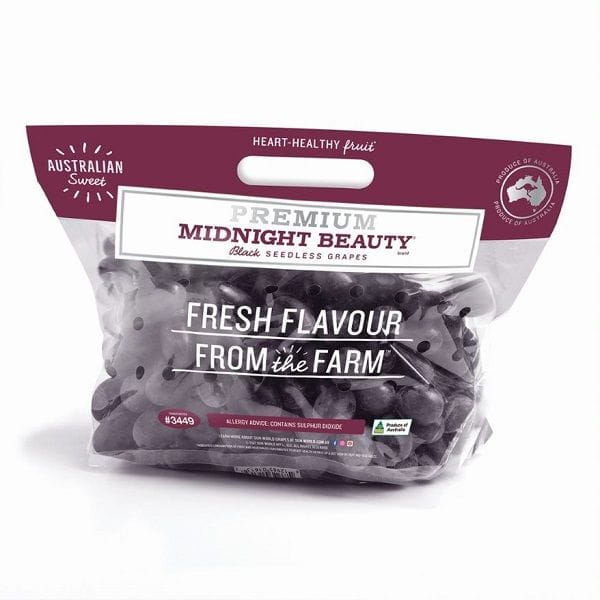 Costa Group also recently revealed significant growth in its global operations in Morocco and China, and ambitious plans for its proprietary blueberry varieties. The company reported in the December half 77 per cent of its total citrus production was exported with strong demand in Asian markets, although supply chain problems impacted quality and led to pricing below expectations.
Another Australian fruit exporter that has made progress with numerous products is Melbourne-based Pinnacle Fresh, which has a strong emphasis on the US market and has an office in Kingsburg, California.
The company is well known in the US for its success with blood oranges - a fruit whose name did not resonate well with Americans, but thanks to creative branding as "Dracula citrus" with a three-month season revolving around Halloween the export program has thrived.
"It's been five full years of Dracula citrus now so this will be number six. The growth for us has been really good and really promising," says Pinnacle Fresh USA's currently Australia-based marketing manager Daniel Newport.
"Last year was a really challenging year with port delays, so we had to wrestle with the quality of what was going inside our bags and our boxes, and what we were selling, as fruit was stuck on the water for a month longer than it should have been.
"Last year's delays got to 40 or 50 days at the worst. It's not there now, but they're still experiencing delays of 10 to 20 days and that's not ideal. In August it was manageable delays, in September it was catastrophic delays. It can change in a heartbeat."
Nonetheless, Newport believes Pinnacle got through the ordeal "relatively unscathed" in terms of brand perception with US customers, who were understanding of the difficulty in ports, especially Long Beach, California. In response, in 2022 the plan is to "spread the love through the ports in America" by exploring options in US East Coast ports.
In 2021 Pinnacle teamed up with MGM Studios in a promotional tie-up between Dracula Citrus and the Addams Family movie that was released in October. There is no initiative of that sort on the cards this year, but Newport is "more excited about 2022 than I have been of any year for a while because we do have all the supermarkets on board wanting to do the same, if not more".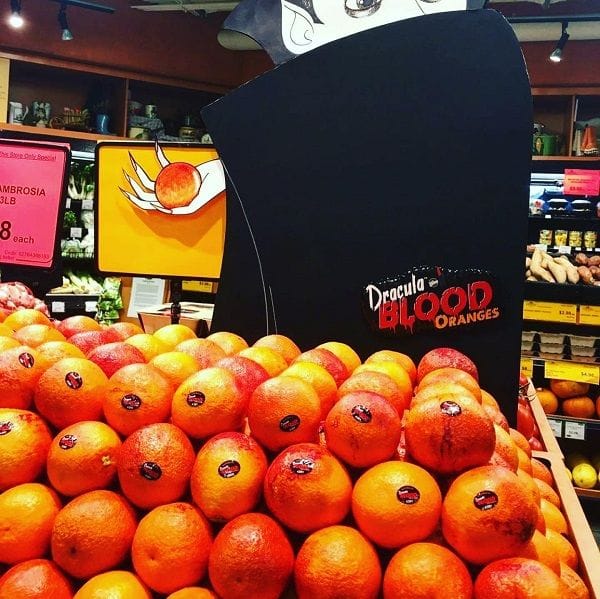 Blood oranges are only 25 per cent of Pinnacle's citrus exports however, with Navel oranges representing another 25 per cent and the remainder comprised of tangelos, mandarins, cara caras and lemons. Newport says in the first year of COVID there was an uptick for oranges and mandarins as consumers looked for "the cheapest way to get vitamin C".
"If there were no mandarins or oranges on shelves, which absolutely happened during COVID with empty shelves of highly sought after things, they would buy whatever citrus they could," he says.
"We certainly saw an uplift in the first year of COVID, but not necessarily the second year of COVID on blood oranges. We've got steady growth there because of the brand exposure."
Citrus is more of a winter crop and it is yet to be seen how they will fare in year number three of the pandemic, but in terms of Pinnacle Fresh this recent summer season went swimmingly with cherries and lychees as standouts.
The only cherries Pinnacle exports to the USA are from Tasmania as it is the only state with market access, and as its leading summer export crop across the Pacific that season began in January.
"Quality was pretty good the whole way through, volume was solid, size was solid and they were well received in the US. We actually couldn't get enough volume to meet our demand in the US," Newport says.
"It's really a hard sell to compete with the lower priced South American fruit – it's definitely less than half the price of what we are at with Australian Tasmanian cherries.
"We definitely try and do the thing by quality, and we have to push pretty hard to get retailers to commit to paying over double what competitors are paying."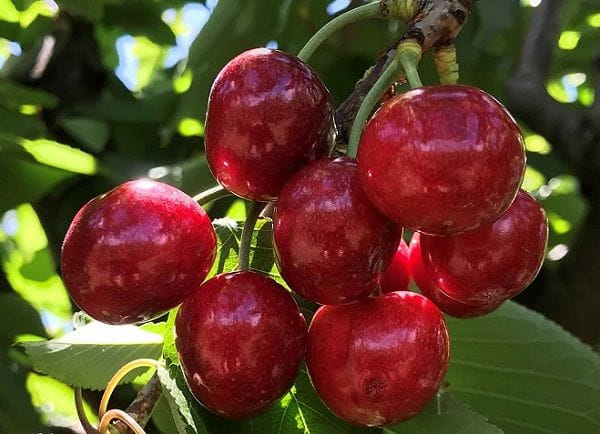 The theme is similar with lychees which Newport says had an "incredible" season over the summer - their fifth with access to the US market which has seen exponential growth.
"With lychees we compete with South African lychees that are around at that time. They're also half the price, but the Australian lychees visually look so much better they do tend to sell themselves," Newport explains.
"Customers that know lychees will probably be happy to pay twice as much for what they see and what they eat, but not everyone in America is a lychee consumer.
"The lychees look perfect in colour and they ate really well with really high Brix (sugar content measure). They were a massive tick for us and we're looking to really grow that over the next 12 months," he says, noting the company exported just two shipments five years ago but in the recent campaign the figure had risen to 24."
The fruit is certainly a niche crop, and for now around 70 per cent of Pinnacle's lychee exports are sold in California, but Newport looks forward to the opening up of more air routes to reach other states where the program is making headway, such as Seattle, New York, Chicago, Florida and Texas.
"We ship everything by air to LAX (Los Angeles) but a lot of it goes up to San Francisco. There's a good appetite and demand for it up there, and hopefully with COVID showing signs of getting back to normal, if that means flights get back to normal in 10 months' time it means we'd have more ability to ship to New York and San Francisco directly," he says.
"Like it is here in Australia, it's just gone bananas over the last 12 to 24 months in prices to truck interstate, so we'd be looking to fly directly into New York with lychees and cherries."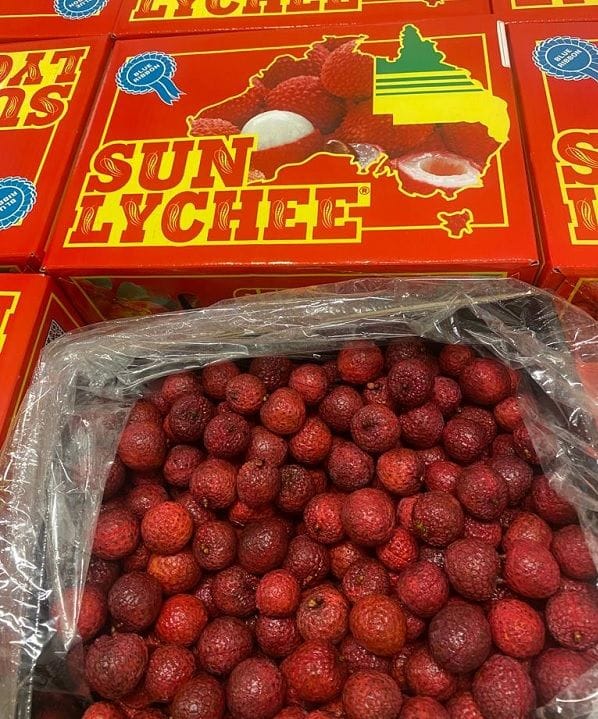 Australian Lychee Growers Association (ALGA) president Derek Foley says that after gaining US access the industry set itself the challenge to double exports to the market every year, reaching 175 tonnes in the recent season.
"There's no doubt in my mind that the progression of lychees to the USA turned out to be a bit of a master stroke really, inasmuch as we used to export quite a bit through Hong Kong but that market has dried up," Foley says.
"Flights to the US, and to other parts like New Zealand and Canada, have been a challenge, but I have to say the last two seasons they've been navigated extremely well."
He says exports have been an imperative to help achieve better returns for growers domestically as well, taking the weight off supply pressures.
"Over the last probably six or seven years, the price of lychee has risen quite a bit actually. There's a lot more interest in exotic-type fruits over the last 10 or 12 years, and we seem to have broken through that $5 a kilo barrier that we were stuck on for years," he says.
"The returns to growers are certainly better than they have been for a very long time, and those that have struggled through all the years and stayed in the industry, they're getting their rewards."
He adds growers in Far North Queensland have had a rough couple of years weather-wise between frosts and warm, wet winters which stunted the flowering that eventually leads to fruiting. But these lower volumes were partially offset by better pricing.
Foley says the first grower to take part in the US export program was from the Atherton Tablelands, although he hasn't participated for the past three years and now most exports don't begin until the season starts in Rockhampton, moving south then into Bundaberg and the Sunshine Coast harvests.
The industry representative adds he hasn't heard any reports of too much flood damages to crops from the recent disaster that hit large swathes of farmland in Queensland, clarifying lychee trees are also quite resilient.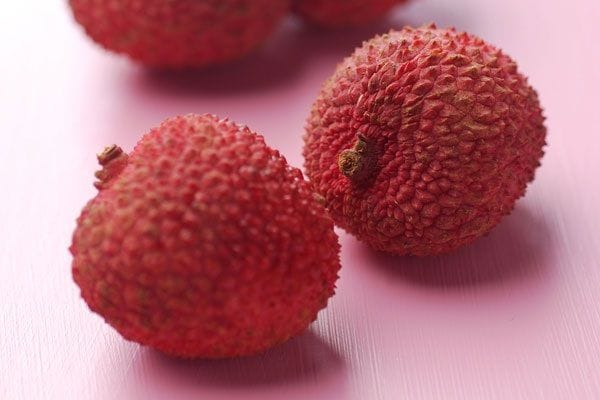 Get our daily business news
Sign up to our free email news updates.
Help us deliver quality journalism to you.
As a free and independent news site providing daily updates
during a period of unprecedented challenges for businesses everywhere
we call on your support