Microbiome health company Biome Australia (ASX: BIO) has signed a deal with Priceline Pharmacy Group to sell its core range of activated probiotics across 370 pharmacies, taking its distribution footprint to roughly 3,000 stores across Australia.
The agreement represents a 50 per cent boost to Biome's distribution network since listing last November as it looks to grow its presence in a probiotics market that is estimated to be worth $450 million.
Priceline, which is backed by both API and its new owner Wesfarmers group (ASX: WES), will initially place an allocation in its stores in June and July to tie in with its launch of the inaugural health masterclass education series.
"We know that Australians want to make informed decisions about their health and, as a result, are increasingly seeking scientifically-backed products to support their health aspirations. Biome's product range adds to Priceline's strong and comprehensive health proposition to our customers," Priceline general manager Andrew Vidler said.
Biome co-founder and CEO Blair Norfolk is excited about working with Priceline and believes the business' flagship activated probiotics range can impact the lives of patients in Australian communities.
"Biome's mission to improve health outcomes with products accessible to all Australians will be further supported by this new partnership," he said.
With the human microbiome consisting of over 100 trillion microorganisms, Biome's range of live probiotics helps prevent and support the management of health concerns, including low mood and sleep, bone health, iron malabsorption, mild eczema and irritable bowel syndrome (IBS).
Biome is also uniquely positioning itself to grab a share of the $5.2 billion complementary medicine market, backed by a strategy to identify and be the first to market with specialised strains of probiotic bacteria.
Norfolk spoke to Business News Australia earlier this month about the personal circumstances that led him into the industry, his journey as a leader, why he gave up California for Melbourne and his long-term strategy for the business.
Building business on a gut feeling
Just over a decade ago, Biome co-founder and CEO Blair Norfolk was working in California as a natural medicine brand management consultant when unforeseen events set him off on a different path.
After being diagnosed with several autoimmune diseases, Norfolk's interest in the marketing side of these businesses shifted towards the research end, exploring how best to solve his health challenges.
Jumping feet first down the probiotics rabbit hole, Norfolk set out on a voyage of discovery about the gut microbiome and its impact on the immune system. Aware that not many people experience great outcomes from pharmaceutical interventions, he was determined to investigate alternative ways he could help himself and others with similar conditions.
"It's really this interesting interconnection between natural medicine and the pharmaceutical world," he says.
"The gut microbiome and probiotics is a category that stands out by itself when it comes to research, as these products can have a significant, meaningful impact on people's health."
As an industry, it's a far cry from where Norfolk set off on his career.
Soon after completing a bachelor's degree in accounting at Deakin University, the Melburnian moved to London where he spent most of his 20s working as a model appearing in campaigns for the likes of Calvin Klein, Abercrombie & Fitch and Giorgio Armani.
"I think one of the challenges of being born in Melbourne, or Australia in general, is there's a bit of a bubble here," he said.
"To be a good leader, I believe you have to get out, to come back - to have the right lens on what type of strategy we need to have as a business in general. And eight years over there, being immersed in different cultures, backgrounds, and industries was just incredible."
After leaving London, Norfolk returned to education, completing an MBA in Marketing through Monash University. At this point, he was put in contact with former Monash alumnus Dr Jaroslav Boublik, who would have a transformational impact on his career.
Dr Boublik, who completed his PhD in medicine at Monash in the early 1980s, is the current chief science officer at Biome and CEO of Melbourne-based medicinal cannabis business LeafCann.
"Dr JB had been working in the drug research and development world for many years and then decided he was a bit disenfranchised by pharma and started working in preventative and plant based-nutrition – plant-based medicine essentially, at the very scientific end of that world, not the food end," Norfolk said.
"He and I met up together in California, and that was a big catalyst for us starting the original business (Health Science Innovation), which was our activated nutrients range of nutraceutical products. We launched that business to market six or seven years before founding Biome Australia."
The company Norfolk refers to is Health Science Innovation (HSI), a small-scale start-up business founded in Australia in 2013 that sold its range of products predominantly in the Australian pharmacy market.
As one of several co-founders and having gained experience consulting for other prominent players in the natural medicine industry, Norfolk was appointed HSI brand and consumer director, although still based in California.
Over time, the business built out a range of distribution networks in Australia, forming relationships with medical practitioners in the health, food, and pharmacy industries. It also evolved to working in the world of clinical research with a couple of partners in Europe.
After only three years and still living in California, Norfolk was promoted to managing director in 2016. In July 2018, he decided to move back to Melbourne, which coincided with the assets of HSI being transferred to a newly formed company.
The company's significant shareholders, Norfolk, Dr Boubik and CFO Douglas Loh, decided setting up a new business Biome Australia was the best way to maximise the clinical research HSI had completed on the gut microbiome, alongside its flagship range of activated probiotics.
The Biome management viewed Australia as one of the world's leaders in natural medicine. The population has a strong grasp of premium nutrition and probiotic products, especially compared to the more generic understanding in the US. It was also seen as a great launchpad into Europe, North America and Asia.
The establishment of the new business did lead to Norfolk temporarily taking a step back from his role as managing director to facilitate the arrival of experienced CEO Michael Oredsson – who was previously CEO of Swedish-listed probiotic companies Probi and BioInvent International.
Oredsson steered the ship for two years, mentoring Norfolk and preparing him for the CEO role, before Norfolk retook the position in January 2021.
"I was fortunate at the time as I had a very supportive board, as I do now. My chairman challenged me to go out and explore the world of research in the gut microbiome and come back and find the most innovative, novel and important work that any research institution was doing," Norfolk says.
"I got sent on a trip around Scandinavia, North America and mainland Europe to meet with microbiologist research institutions, universities, and manufacturers to find exciting research that was first to market or first in the world looking at the novel disease - whether that be depression, osteoporosis, asthma, skin conditions.
"We were very interested in looking at different areas and finding out how could the gut impact these different disease states."
The entrepreneur believes there is no other business currently doing what Biome is trying to accomplish and thinks the business's unique positioning and product portfolio provides its advantage.
"Our strategy is to have a range of condition targeted products sold through medical and practitioner channels," he said.
"We sell in pharmacies, but behind the counter, so you need to go and have a conversation with the pharmacist as it's not a fast-moving consumer good (FMCG). It can also be sold by doctors or naturopaths in private practice.
"We're certainly not selling products online; it's very professionally focused."
After re-establishing distribution relationships and growing its range of products, Biome launched its first array of activated probiotics towards the end of 2019.
The business currently partners with TerryWhite Chemmart and other independent pharmacies, where it can rely on pharmacists to advise and recommend its products to support patient medication.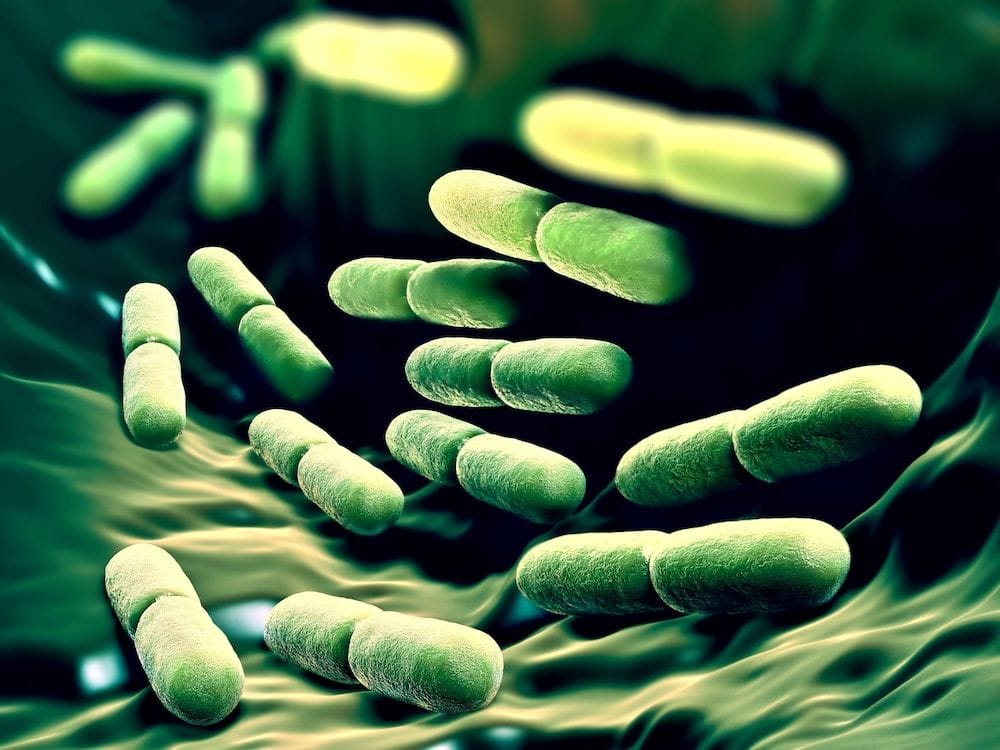 Norfolk was in the CEO hot seat when Biome floated on the ASX on 30 November 2021 – an eight-week period where he was mostly unavailable to the business operationally.
Although the share price dropped by almost a third from November to 9 May down to 7.3 cents each, this is consistent with a lot of small-cap companies and in recent weeks shares in BIO have witnessed a resurgence following a strong quarterly update, bolstered again today to reach 11.5 cents per share at the time of publication.
The business previously announced to the market that it was on course for annual revenue of $3.7 million – its best to date, after recording sales of $925,000 during the March quarter (58 per cent more than the previous year).
---
Entrepreneur profile: Blair Norfolk
First job: "My first job was as a financial accountant for The Rural Fire Brigades Association Queensland. I loved being part of something that was potentially helping to save lives."
Last holiday: "I took my one-year-old daughter to meet her maternal family in California. My wife is from California, but we couldn't get back for two years for obvious reasons."
Best Advice: "Ignore the noise and keep focusing on adding value to all your stakeholders. Just stay the course, as nothing happens overnight. You're not going to do anything in 12 months - anything worthwhile will take five to 10 years to do, and I think that's true to the trajectory of many businesses. You hear those stories of things that happen overnight, but they didn't really happen overnight. Usually, 10 years of work went into it before - so trusting the process and sticking to your strategy, rather than wobbling when there are problems to solve."
How do you relax: "I'm a big reader – I love getting lost in a fiction novel. I love to read a novel where I can learn something new or just detach for a little bit and spend some time with family. I can't be good at my job if I don't take time for myself."
Favourite podcast: "I'm a big fan of Simon Sinek."
Favourite city: "London. I lived there for eight years in my 20s and had incredible life experiences. While they don't make good coffee, they do everything else pretty well."
---
Biome also recently shared the successful results from two independent trials for asthma and acne.
During a randomised placebo-controlled double-blind clinical trial of 442 children, it was found that the use of Biome's breath probiotic product led to a 64.2 per cent reduction in asthma exacerbations.
Biome also published results of a similar clinical trial demonstrating the efficacy of a targeted probiotic in treating acne – with sufferers seeing a 31.11 per cent reduction in acne lesions in four weeks and a 38.89 per cent reduction in eight weeks.
The global acne treatment market was estimated to be worth more than $12 billion in 2019, according to Statista.
Norfolk considers Biome's research findings as its marketing and is at pains to point out that Biome is not spending a significant portion of its operational expenses on clinical trials. Most funding support stems from universities, which Biome's research partners top-up.
Biome currently has three trials underway, and Norfolk believes all three could be game-changers for the business.
The first is a probiotic to support people struggling with low mood, anger, stress and sleeping difficulties. According to Norfolk, the first trial was so successful that it warranted a second trial with LaTrobe University looking at depression rather than just low mood.
Biome has put just $20,000 into the trial, looking into what is known as sub-threshold depression – someone who is borderline clinically depressed but not on any antidepressants.
After completing a research study on 249 postmenopausal women in Sweden last year, looking at preventing osteoporosis with the help of a probiotic, the positive trial results were published in The Lancet Rheumatology. A second trial is now underway on a slightly older cohort, but Biome has not invested any money into this trial.
The third trial currently taking place is in partnership with Victorian-based Federation University. It is looking at Biome's daily kids probiotic, one of its existing best-selling products, which aims at preventing cold and flu.
"I think the complementary medicine market is worth about $6.8 billion right now, and that's largely driven by vitamins and probiotics, essentially a lot of its front of shop," Norfolk notes.
"We've got an opportunity to target alongside millions and millions of different prescriptions that are rolled out in pharmacy, so we've got access to that $6.8 billion market, then the medication market that we've got access to is worth well over $100 billion in terms of potential script volume that we can be prescribed alongside.
"It gives Biome a nice, long term opportunity to capture a much bigger market than any of our competitors. While we don't have any direct comparison on a product level, we've also got no competitors because we are unique in that we support all these different disease states."
In terms of Biome's growth strategy, Norfolk views the highly European market as the next opportunity for the business.
He says the world's highest per capita purchases of probiotics are in Scandinavia and Italy – both markets Biome are already operating in.
"You've got Germany, which is the largest natural medicine industry in the world per capita. They have doctors prescribing probiotics instead of medications - they're quite progressive," Norfolk explains.
"We're not in the German market yet, but Europe as a whole is part of our medium and long term growth trajectory.
"We're a B Corp company, we've got a great culture, people love working for us because we're on a mission to help people and solve problems. We do the sales deal while solving a problem, which is quite an exciting place to work for a lot of the more progressive leaders in the health industry," he added.
Help us deliver quality journalism to you.
As a free and independent news site providing daily updates
during a period of unprecedented challenges for businesses everywhere
we call on your support