Australian billionaire and Atlassian co-founder Mike Cannon-Brookes has today succeeded in his attempts to install four nominees onto the board of energy giant AGL (ASX: AGL).
Via his investment vehicle Grok Ventures - the largest shareholder of AGL - Cannon-Brookes managed to get Dr Kerry Schott AO, Christine Holman, Mark Twidell and Professor John Pollaers OAM onto the board, and had non-executive director Miles George re-elected.
The billionaire's success today at AGL's annual general meeting comes despite the company's board warning shareholders to vote against the appointments of three of the four new directors, claiming that appointing all four of the Grok candidates 'would not add to the overall effectiveness of the board'.
The only director the board did back was Twidell, noting his customer facing experience and 30 years in the energy sector 'would prove a valuable addition to the board'.
Twidell's experience includes stints at Tesla Energy, the Clean Energy Council, the Clean Energy Finance Corporation, the Australian Renewable Energy Agency and more - pointing toward AGL's desire to have at least one renewables-focused director appointed.
Nonetheless, the changes to the AGL board makeup is Cannon-Brooke's latest win since he twice attempted to take over the company via his investment vehicle. When those bids failed Grok acquired a major stake in the company and thwarted AGL's planned demerger which would have created two entities - AGL Australia and Accel Energy.
In a statement, Grok Ventures said the appointment of the new Cannon-Brookes-backed directors meant AGL shareholders were hungry for change.
"AGL shareholders clearly believe that these five directors bring essential experience and credentials to the board," Grok said.
"This represents another majority vote by AGL shareholders pointing to their desire for change, fresh thinking and more execution capacity to realise the potential of this great company.
"The AGL board has Grok Ventures' full support to deliver on the monumental task ahead, of rebuilding the company to lead Australia's green energy transition, for the benefit of all stakeholders."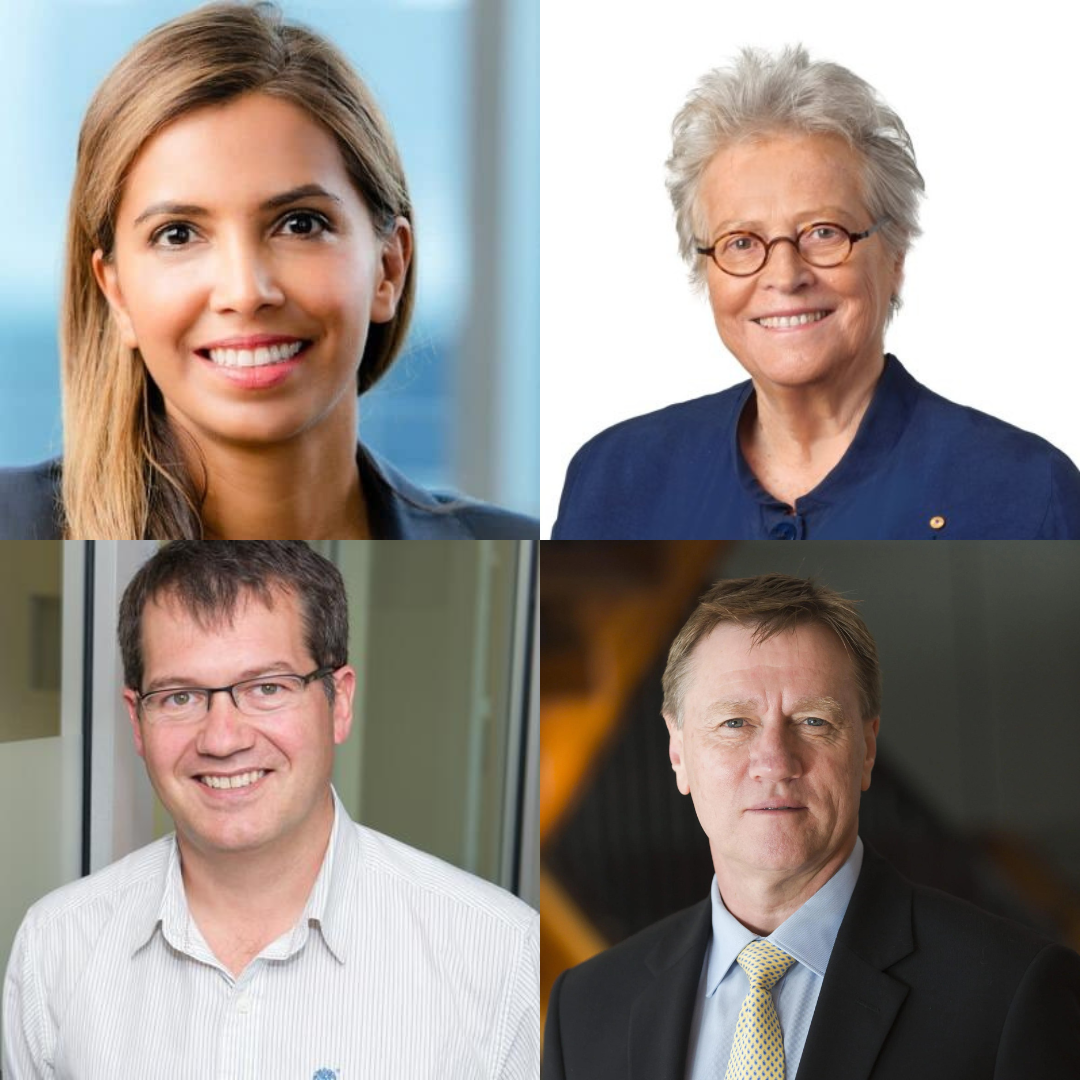 In late-October Grok sent out a letter to AGL shareholders introducing the four prospective directors, at the time noting they would play a part in returning AGL 'to its leadership position in energy retailing and generation'.
In addition to Twidell, the four include Kerry Schott - the ex-chair of the Energy Security Board: John Pollaers, a corporate turnaround specialist; and Christine Holman, an experienced company director of three listed boards - Metcash (ASX: MTS), CSR (ASX: CSR) and Collins Foods (ASX: CKF).
Prior to votes being cast, recently appointed chair Patricia McKenzie welcomed the appointment of the four new directors with proxy votes pointing in their favour.
"The board welcomes these new directors to the board and will work constructively with them in the best interests of shareholders," McKenzie said.
According to Grok, the appointment of four more directors is a positive step forward for AGL, whose board only appointed one new director to its board in September after two resigned in May alongside the company's former chairman.
"AGL only has five directors on its board. To put this into perspective, Origin Energy, AGL's major competitor, has 10 directors," Grok said.
"Four of AGL's five board members were slated to lead smaller, demerged entities. They are now leading a larger and vertically integrated business with more ambitious decarbonisation and renewables targets.
"To deliver on these targets Grok believes AGL requires a highly independent board with a balance of forward-looking directors."
Speaking at the 2022 annual general meeting, McKenzie outlined AGL's priorities for the company moving forward, which focus on a renewable future for the energy producer.
These key priorities include the targeted closure of the Loy Yang power station by the end of FY35 - 10 years earlier than previously planned, an ambition to add 12GW of new renewable and firming capacity by 2036, and a commitment to 'rejuvenate' operating sites into low-carbon energy hubs.
"AGL now has a renewed board and management ream and has set a new strategic direction - one that shapes a stronger, more sustainable future for AGL by embarking on one of Australia's most significant decarbonisation initiatives," McKenzie told shareholders before votes on the company's board aspirants were cast.
"We believe this new strategy is in the best interests of the company and enhances long-term shareholder value in a way that maintains the reliability and affordability of the national electricity market (NEM) and also addresses the need for decarbonisation.
"Having listened to our stakeholders - in particular our shareholders, we also know it's what our community expects of us and - above all - it's the right thing to do."
Shares in AGL are down 0.65 per cent to $7.65 per share at 2.24pm AEDT.
Get our daily business news
Sign up to our free email news updates.