Hoping to provide some much-needed kelp to the environment, Perth-based company Seastock has obtained Western Australia's first commercial license to sell a native red seaweed known as asparagopsis.
The license, awarded by Aussie-based global patent holder FutureFeed, permits Seastock to commercialise and process the naturally occurring seaweed into a livestock feed supplement, which reduces methane emissions from animals such as cattle and sheep by more than 90 per cent.
Methane is broken down by the active ingredient in asparagopsis seaweed, known as bromoform. It works by disrupting the enzymes of gut microbes that live in an animal's stomach and produce methane gas as waste during digestion.
For Seastock managing director Tom Puddy, a corporate agriculture and food industry specialist with 25 years' worth of experience, and his partners at boutique investment firm MAC Equity, the license marks the first milestone in a business strategy that has been meticulously planned from the outset.
"We were really clear that we wanted to be a sustainable business with a value proposition not only to consumers but also to potential growers in the market," Seastock managing director Tom Puddy tells Business News Australia.
"Our business model is about being an aggregator from other producers, which pools the volume together and adds value into a finished product. We don't just want to be seaweed farmers; we want to be process evaluators delivering a quality product to the feed industry.
"To provide us with scale, we knew we had to be fully integrated along a supply chain rather than just part of one segment. This provides feed millers assurance that we have the geographic diversity to be a consistent supplier all year round."
By aligning Seastock with FutureFeed's licence, Puddy forecasts this will provide the business with a competitive advantage over other companies that will inevitably look to enter the growing seaweed market.
Founded in 2019, FutureFeed was established by the CSIRO (Commonwealth Scientific and Industrial Research Organisation) with corporate investment support from Woolworths Group, GrainCorp, Harvest Road and AGP Sustainable Real Assets/ Sparklabs Cultiv8.
Aiming to significantly reduce carbon emissions by supporting asparagopsis as a natural ingredient for livestock, the company holds the global IP rights to technology developed by CSIRO, Meat and Livestock Australia and James Cook University.
Delivering supply chain access to seaweed producers through its license agreements, FutureFeed is looking to tackle climate change without adversely impacting livestock while offering farmers access to alternative income streams through carbon markets.
Puddy believes Seastock, through acquiring a FutureFeed license, has established itself in the box seat as the leading player in the burgeoning native seaweed industry, which he anticipates will be driven by consumer-led demand.
"Consumers globally are becoming more aware of the impact of their food on the environment. Beef and dairy from cattle, or ruminants' feeds in the supply chain, are a large emitter of methane, which is ozone-depleting, so there's been a lot of focus in that area," says Puddy.
"We can see that consumers are trending towards wanting to understand the impact of the meat or the dairy they're consuming and evaluating if alternative products are lower carbon or carbon-free.
"We call that consumer choice; that's the consumers choosing to spend their dollars on products that are either healthier for them or have a better impact on the environment."
2050 Net Zero Targets
As part of Australia's long-term emissions reduction plan, to achieve net-zero emissions by 2050, the Australian Government is prioritising using emerging technologies such as livestock feed to reduce methane emissions.
Regarded as a key emerging low-emissions technology, feed supplements are explicitly mentioned by the billion-dollar Fund created by the government to support net-zero technologies.
Methane emissions from livestock are one of Australia's most significant sources of agricultural emissions and represent around 10 per cent of its total emissions.
Ruminant animals are currently almost ten times more carbon-intensive than alternative animal protein and more than 30 times more carbon-intensive than vegetable protein.
Working with asparagopsis to reduce the methane produced by these animals, Seastock is looking to address the issue by commercialising the optimal production and processing of the seaweed for use in methane reducing feed ingredients.
Company Background
Before launching Seastock, Puddy previously held senior management positions at agribusinesses Harvest Road Group, Co-Operative Bulk Handling and Craig Mostyn Group, where he was involved in delivering growth strategies, international trade marketing and commercial negotiations.
Puddy is also a shareholder and CEO of Perth-based startup Universal Biosecurity, a small technology business involved in alternative fumigation for agriculture.
"I'm the managing director, so I'm pretty much hands-on doing a lot of things. I mainly oversee the commercial contracts and negotiations with our partners on a day-to-day basis," Puddy explained about his role at Seastock.
"Whether with universities or commercial operations, my role is to oversee the overall budget and the staffing resource requirements, but I get hands-on. When we're doing our research with Flinders University, I'm out on the water with our marine science team, diving in the water and collecting the samples or preparing the samples for researchers.
"I play an active role across the supply chain, which is good for me as it gets me out of the office and by being involved, I can see firsthand what the challenges are."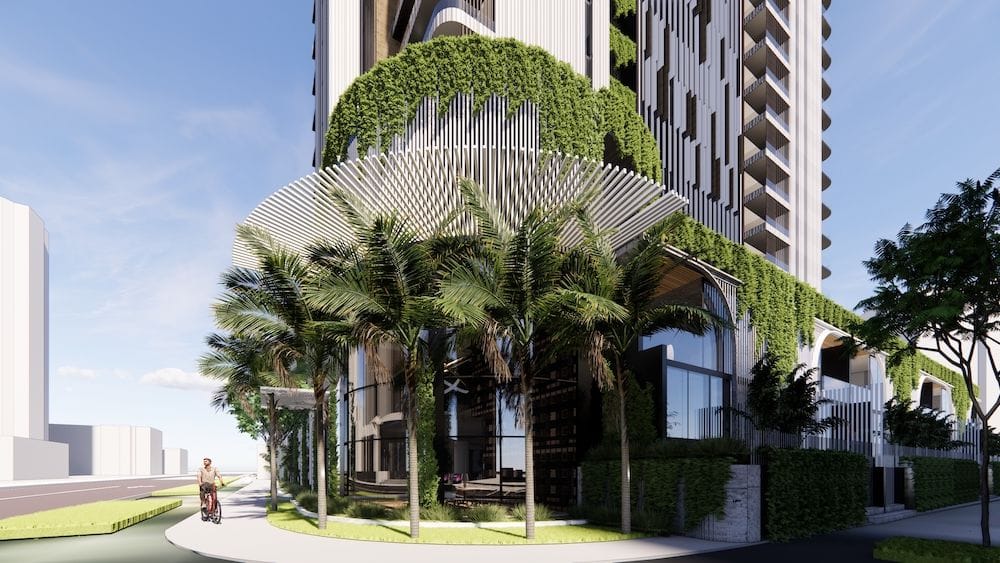 Sustainability
Puddy believes data is so widely available that it's becoming easier for people to quickly research where a product comes from and whether it has been sustainably produced.
He insists reducing methane in animal production enables meat and dairy producers to meet growing demand from consumers for low-carbon food.
"In the last five years, people have become more aware of the impact on the environment, their choices when they purchase food products or even consume products in general. Companies are becoming more aware of the pressure on the ESG (environmental, social, and governance) reporting requirements as well," Puddy says.
"We see governments worldwide starting to mandate emission reductions in their industry supply chains. This interests me from an agri policy point of view, but how can we make it a step change to protect the environment in the future but still consume the products that we enjoy eating and tasting?
"Driven by consumer choice, we can still produce good quality meat or dairy products, but we can integrate sustainable feed supplements that make it better for the environment."
When Puddy worked at CBH Group, which invested in oat millers Blue Lake Milling, he says people would have laughed at the time if someone said they wanted oat milk in their coffee.
Puddy and his team predicted a strong increase in demand for oat-based consumable snack products and saw oat milk as one of the rising stars. According to Puddy, the market was growing at around a 17 per cent CAGR (compound annual growth rate), but if you look at a supermarket shelf now you could find at least five major brands selling oat milk products.
"Consumers want the option to have oat milk in their diet, and consumers now are looking for a choice, whether they want to buy a mobile phone plan that's got a carbon offset program around it, or they want to buy meat that's carbon-free or has low carbon impacts, and consumers will drive that.
"The other example is electric vehicles – people probably baulked at electric cars, but now electric vehicles are popular because people can see that it's better for the environment and better for their pockets with fuel costs.
"But not everyone wanted to go straight to an electric vehicle; they chose to buy hybrid vehicles to bridge the gap."
Recently, the European Union has mandated zero-emission tariffs on some industrial products going into the region. Puddy believes that soon governments in Asia and Europe may start insisting that meat producers comply with zero-emission targets to sell their meat within the market.
"It could become a ticket to the game for producers, that they're reducing the emission output on their supply chain," Puddy says.
"I've seen a fundamental shift in agriculture in my years of exporting commodity grain products and value-added grain.
"I can see this is just an extension of what I've learned and observed, and now it's becoming quite prominent around investments in green agriculture or green produced food supply chains."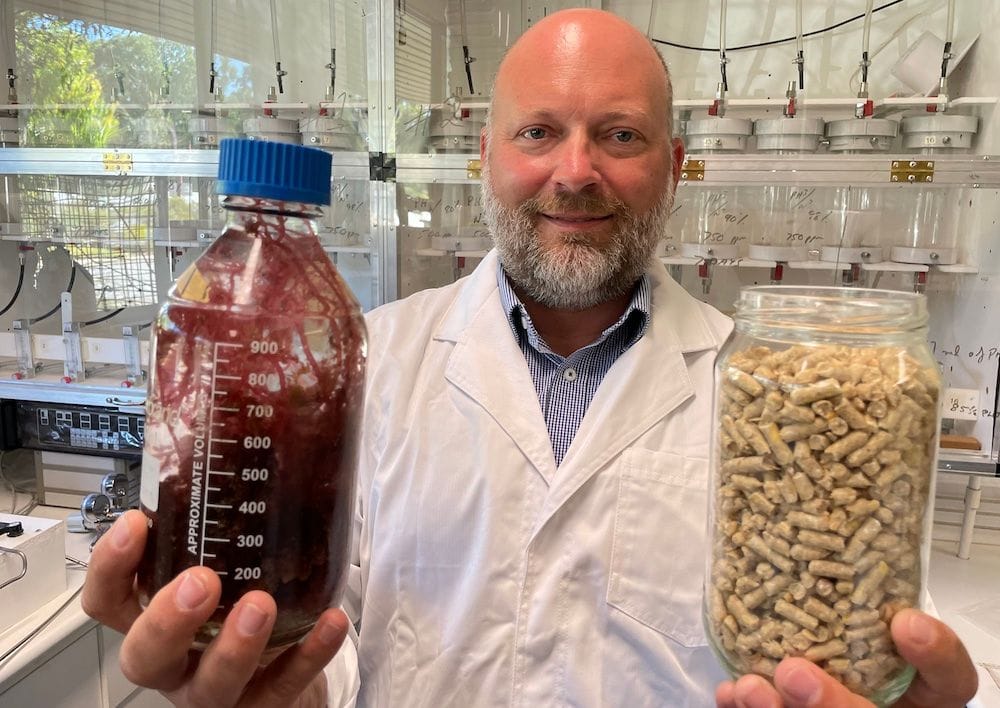 International Markets
Asia is viewed as the obvious market for the asparagopsis product, where Puddy says consumers already recognise Australia, particularly brands from Western Australia, as supplying premium products into that market.
Puddy is aware that many WA primary producers look at Southeast Asia as an extension of the domestic market and the main pricing point indicator. Seastock has already partnered with companies with financial interests in food production in Western Australia but whose primary customers are in the Southeast Asian and North Asian regions.
WA has been exporting meat, seafood, and grain products into Asia for a long time, meaning there are long-term trading partnerships and relationships Puddy hopes to further leverage. He is cognizant that the Asian market offers access to a much larger population from a macro perspective.
"When you segment the population into consumer categories, a large portion of one of the segments has a very high population of middle affluent class consumers – they call it the MAC ((middle-class and affluent consumers) sector," Puddy explains.
"That demographic of consumers, people with higher disposable incomes, discretionary incomes where they can afford to pay for a premium product, is substantial in Southeast Asia.
"The challenge is to put our ingredients into the supply chain to take advantage of existing companies selling premium beef, or dairy products, into the Asian or Southeast Asian MAC sector, as that's where a lot of the demand will come from."
Hoping to position Seastock as a key integrated supplier, Puddy believes these value-added products are a natural extension of WA's existing agricultural projects.
Future Prospects
Seastock is currently working on a couple of additional products using bromoform. The first is a water-soluble product or a tablet that can be placed into drinking water tanks so free-range animals can be introduced to the bromoform at an earlier stage in their life cycle, meaning they're emitting less methane at an earlier age.
The second product is what the business is calling oil immersion.
"We're extracting the concentrate from the seaweed and putting it into canola oil or non-GM canola oil," Puddy says.
"The canola is produced in Western Australia. The reason for choosing the oil is because of the logistics, and the handling method is a low-cost entry for us to move the bromoform, which is the bioactive material in the seaweed.
The technology infuses the bromoform into the canola oil, which Seastock will look to sell as an accredited material to feed operators. The oil can be directly mixed into a feed or put into a pellet, or lick blocks.
With knowledge of the product becoming more widely known, Seastock has seen an uptake of commercial inquiries from operators looking to integrate the material into their supply chains.
The Department of Primary Industries and Regional Development (DPIRD) oversees the policy for aquaculture in WA. It has established development zones and an interim policy to ensure cultivation does not deplete the state's existing infrastructure as it continues to explore opportunities for a more sustainable seaweed industry.
Get our daily business news
Sign up to our free email news updates.
Help us deliver quality journalism to you.
As a free and independent news site providing daily updates
during a period of unprecedented challenges for businesses everywhere
we call on your support