Two developers of cutting-edge technology will share in more than $8 million of funding from the Federal Government to innovate in on-the-ground power generation and tactical fabrics for the Australian Defence Force (ADF).
Business News Australia can reveal that Canberra-headquartered QinetiQ and Melbourne-based DMTC have been awarded funding through the Defence Innovation Hub (DIH) - one of the Federal Government's leading innovation programs.
Both will get to work on developing products targeted at fulfilling the ADF's strategic priorities, revolutionising how troops operate on the ground and in combat.
The Australian arm of QinetiQ has been awarded $5.4 million in funding to develop a deployable micro-grid with the University of Melbourne that will help address an increase in the demand for power on the modern battlefield.
"This technology, developed through the investment of the Morrison Government, has the potential to provide a globally deployable power solution, with applications beyond Defence," Federal Minister for Defence Industry Melissa Price said.
"The Government recognises the ingenuity within Australia's innovation sector and is delighted to partner with organisations that can bring these ideas into reality."
QinetiQ managing director Greg Barsby told Business News Australia that receipt of the funding was great recognition of the work the company and the University of Melbourne have done to date on the project.
"It allows us to keep investing in that technology - to take it to the next iteration," Barsby said.
QinetiQ was founded about 20 years ago in the United Kingdom but now has a global presence with north of 7,000 employees across all arms of the business.
Here in Australia, there are about 600 people working for the company, providing business advisory support to Defence and other acquisition programs.
While QinetiQ's projects are varied, this funding will allow the company and the University of Melbourne to build a Deployable Adaptive Smart Grid (DASG) for defence personnel on the ground.
Currently, as noted by one of the project's senior principal engineers Colin Cockroft, when Defence deploys an electricity grid for a semi-permanent base it is all based on diesel generation, which is costly and inefficient.
In addition, while smart electricity grids are nothing new, they typically require expertise to operate which poses problems for deploying boots on the ground.
"We worked out there were things that we could do to reduce the amount of diesel consumed," Cockroft said.
"DASG will improve the efficiency, reliability and power quality of deployed electricity supplies. The controller will establish the grid, set priorities for loads and generation sources and adapt to changes as the site grows or shrinks without user intervention avoiding the need for the specialist electrical engineering skills needed to set up and manage similar civilian grids.
"The system itself will recognise what's connected and configure itself to suit."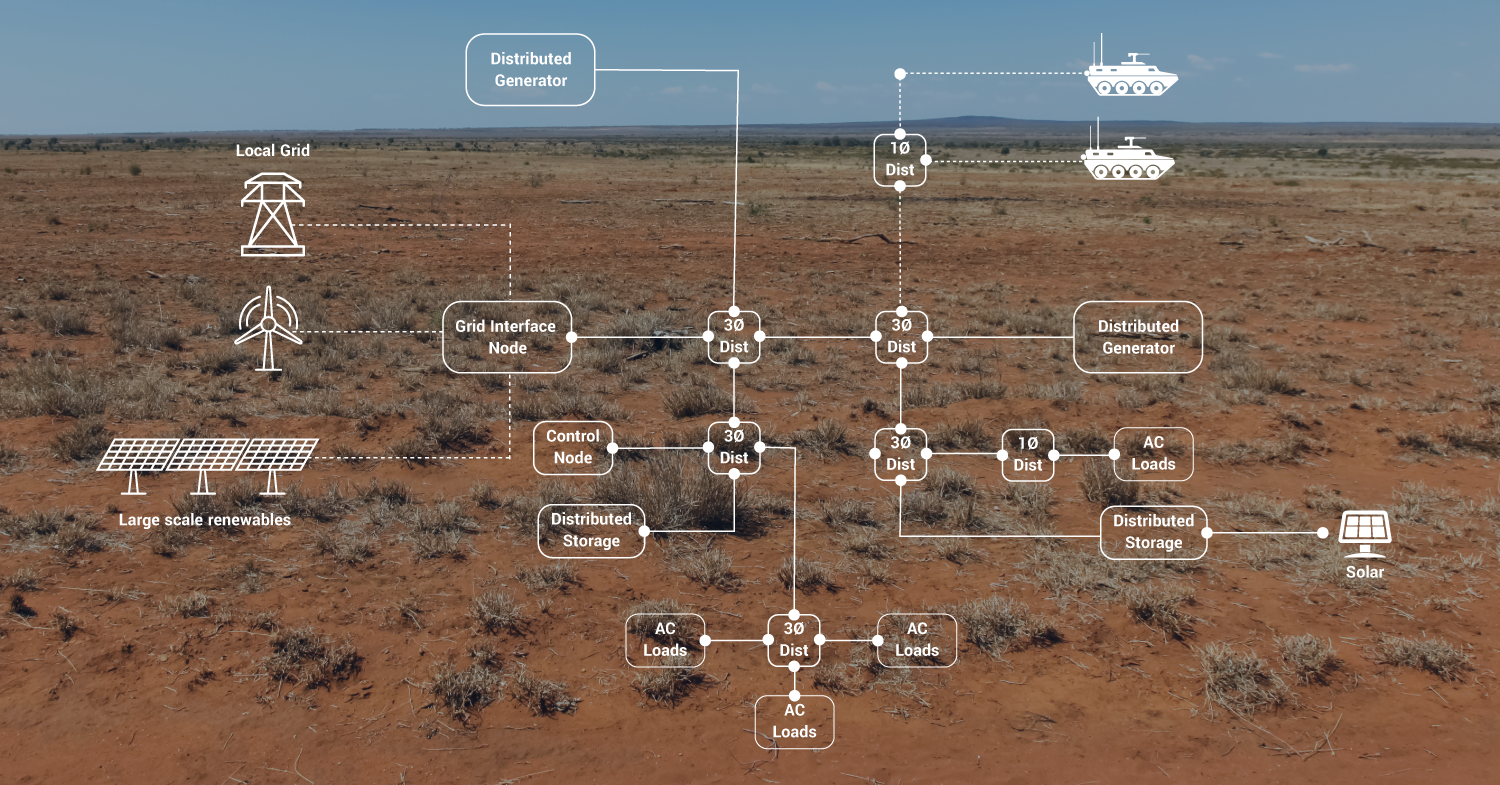 QinetiQ and the University of Melbourne have already been working on this project for a number of years, but with this funding the team believes it will take about two more to build a representative technology demonstration of what would be used in a NATO-standard 250-person camp.
While the DIH is directly funding the project, QinetiQ notes the technology has applications outside of Defence including humanitarian and disaster relief efforts, emergency services and remote mining work camps.
"This is one piece of the power and energy puzzle for QinetiQ," Cockroft said.
"There's a whole suite of power and energy products that we're looking at and technologies that we're developing and this is one of them that has a market not only in Australia but other militaries.
"We're looking to provide export opportunities for Australian companies."
DMTC to develop aerosol-defence textile
Also the recipient of $3 million in funding from the DIH, DMTC is primed to develop a ground-breaking textile prototype, potentially able to protect against chemical, biological, radiological and nuclear threats.
According to Minister Price, the suit and the textile it will be made out of has the potential to reduce heat exhaustion and fatigue during arduous activities.
"Innovations that will protect our ADF against chemical, biological, radiological and nuclear agents, demonstrate the ingenuity of Australian industry and the positive impact of partnering with Defence to build sovereign industry capability," Price said.
For DMTC head of program management Deepak Ganga, receipt of the funding is important from a continuity perspective for the Melbourne-based company which is partnering with CSIRO, RMIT, Bruck Textiles, Nanolayr and the Defence Science and Technology Group.
"We're quite pleased to be involved in this," Ganga said.
"Not only because we were involved in the previous phase of development of this technology, so from a continuity perspective that's positive, but in terms of a contract of this size we're actually quite comfortable and confident dealing with projects of this scale.
"What's interesting is this is a project that involves five collaborators, so it's more about the collaboration which I think is the interesting part."
DMTC has been part of the defence innovation system since 2008 and was originally established with a specific technical discipline in mind - formerly known as the Defence Materials Technology.
Since then, the scope of projects DMTC works on has broadened (hence the change of name), but textiles and fabrics of the kind being made via the DIH grant remain a focus.
Essentially, DMTC is creating a new, single-layer fabric that is improving on what HAZMAT suits and the like can currently do but better.
Solutions in the market at present, like HAZMAT, are either impermeable (meaning no air can get in, which means users can only operate them for short periods of time) or they are air permeable (which allows for longer operational times but does not provide protection from aerosolised threats).
DMTC's objective is to make a suit that lets the wearer breathe, but still provides advanced protection from aerosolised threats.
"In order to achieve that it actually requires bringing together nano-fibre technology and fabric technology. But we're actually taking it one step further, to combine those two into a single fabric," Ganga said.
"The current solutions out there, which do not have aerosol protection, are basically like a two-layered fabric - think of a winter jacket that's got a dry weave on the outside and a fleece liner on the inside. It's two pieces of fabric stitched together.
"So the fabric that we're producing will be a single fabric. It actually consists of a number of layers but in the end it will be a single fabric which makes it easier to handle and easier to care for over the life of the garment."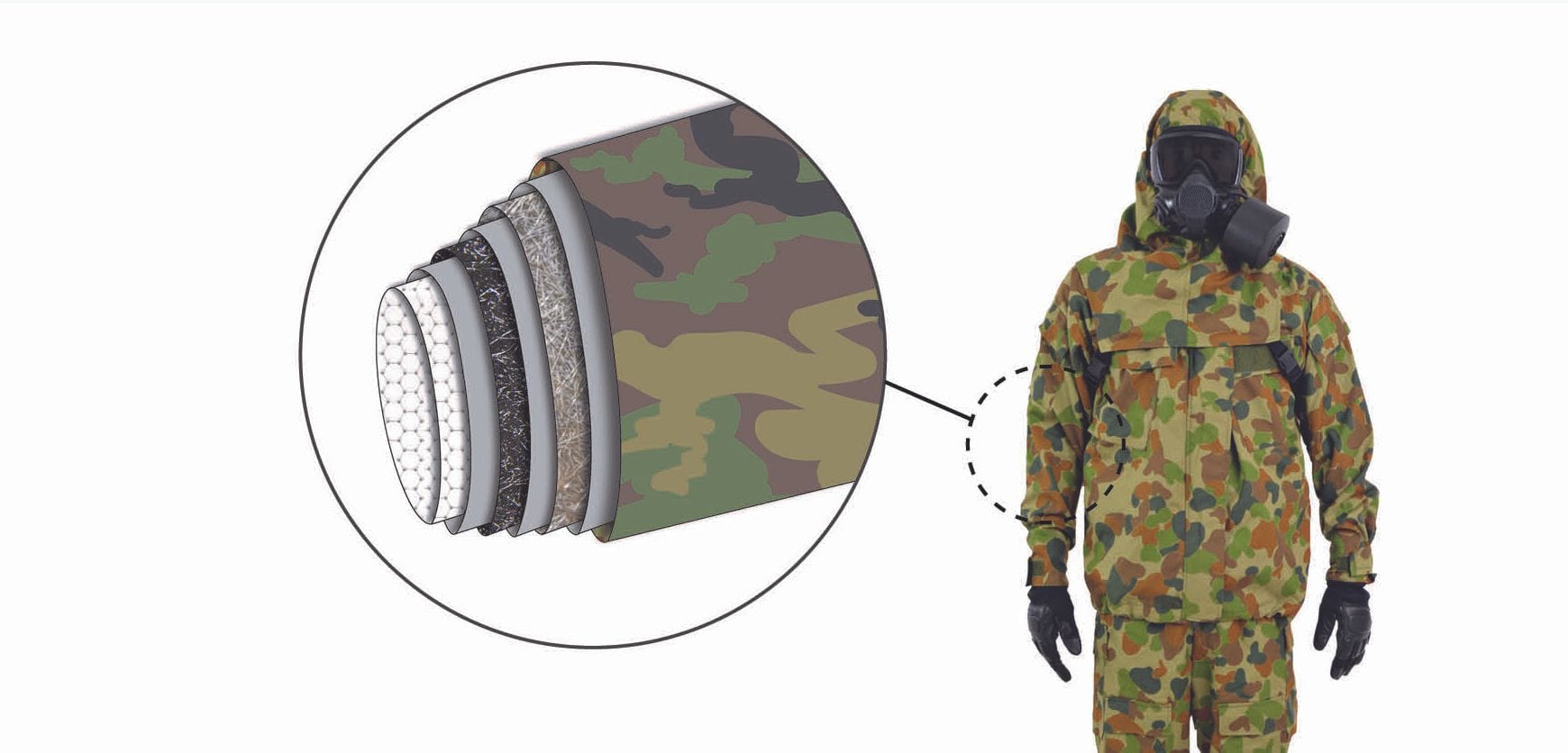 When asked whether the fabric being made is in response to the ongoing COVID-19 pandemic, Ganga told Business News Australia there was other work happening elsewhere at DMTC with regard to the coronavirus, but this fabric technology is for more immediate applications.
"This technology is applicable to any sort of filtration scenario and can be adapted and tailored," he said.
The first port of call for DMTC is to make the fabric which can be turned into suits for Defence, but DMTC head of government relations Harry Baxter highlights that the company is also setting Australia up for sovereign manufacturing capabilities.
"Our initial focus is to develop one specific product, but by doing that work we're also going to be building the industrial capability in Australia to be able to produce other suits or fabrics for other applications down the track," Baxter said.
"That's something that's not really accessible at the moment - you couldn't go to the Australian market and get that right now.
"So we're pretty confident that as well as the specific kind of technology application we're chasing, that this also has a broader industrial benefit in those areas that Defence has picked out as being important."
Get our daily business news
Sign up to our free email news updates.