After eight years in the hands of South Africa's Woolworths Holdings Limited (WHL) which purchased the then-listed company in 2014 for $2.1 billion, iconic department store retailer David Jones is set to return to Australian ownership.
Sydney-based Anchorage Capital Partners, which has previously achieved turnarounds with brands such as Burger King NZ and Golden Circle, has reached a deal with WHL to acquire the retailer for an undisclosed sum.
According to sources close to the deal however, it could be worth around $250 million including an upfront cash consideration of $100 million and $150 million in dividends for WHL.
The South African company also reported that the deal meant it would remove around R17 billion (AUD$1.4 billion) in liabilities relating to the David Jones store portfolio.
As part of the transaction WHL will retain ownership of the flagship property asset in Bourke Street, Melbourne, which will be leased to David Jones on a long-term basis on market-related terms. WHL is expecting at least $250 million from the sale of the property.
Founded in 1838, premium department store owner David Jones has 43 stores and two distribution centres across Australia and New Zealand, as well as a rapidly growing e-commerce business.
Anchorage asserts the retailer has had significant business momentum and is in a strong financial position through its recent transformation initiatives, including major investments in revitalising its flagship Bourke Street, Melbourne and Elizabeth Street, Sydney stores.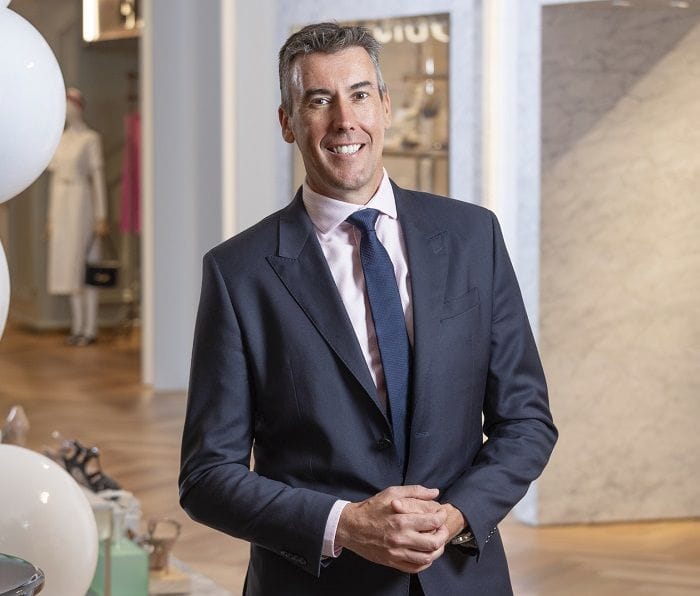 In a release, Anchorage said it was proud to be bringing David Jones back into Australian hands in the 185th year of the brand's existence, and looked forward to working with David Jones' chief executive Scott Fyfe and his leadership team to support David Jones through its next chapter of growth.
A spokesperson for Anchorage said the firm was thrilled to announce this landmark acquisition of a "distinguished Australian retailer".
"David Jones has a storied history, immense brand value and unparalleled assets, including an attractive retail footprint, a loyal customer base, and dedicated employees," the spokesperson said.
"The Anchorage team will work closely with CEO Scott Fyfe and the talented David Jones management team on the next phase of its transformation.
"Under this team's stewardship, David Jones is now profitable, cash-generative, and self-funding, and we are confident in David Jones' next chapter as the retailer of the future with a seamless omnichannel experience."
The spokesperson said the transaction aligned with Anchorage's investment strategy and its track record of executing complex carve-outs.
"We look forward to leveraging our deep industry expertise, hands-on approach with management, and continued investment to drive key initiatives to grow the business and deliver sustainable future performance," the Anchorage spokesperson said.
Anchorage is also known for having acquired Dick Smith from Australia's Woolworths Group (ASX: WOW) - which is different to the South African entity - for $20 million in late 2012 in the lead-up to an initial public offering (IPO) in 2013, before offloading what remained of its stake in September 2014 for $105 million.
In early 2016 the consumer electronics retailer went into voluntary administration, but an Anchorage spokesperson claims issues that impacted Dick Smith "occurred two years after Anchorage sold the business as a result of decisions that were made which had nothing to do with Anchorage". Another example of a turnaround led by Anchorage was that of Brand Collective, which includes brands such as Volley, Shoes & Sox, Hush Puppies, and Julius Marlow.
David Jones CEO Scott Fyfe said the leadership team at David Jones was thrilled to have the support and financial commitment of such a well-respected owner in Anchorage, which shares David Jones' vision and passion for the future of the business and supports the management team's strategy.
"Together, we see many opportunities to optimise value and innovation in the David Jones business as we enter a new phase of growth," Fyfe said.
"David Jones has been through a significant transformation, driven by our Vision 2025+ strategy, and I look forward to working with the Anchorage team to further enhance the leadership position of David Jones in Australia as the nation's leading omnichannel retailer and one of its most loved and long-standing brands."
In an announcement, WHL said the transaction concluded a comprehensive strategic review by WHL in relation to the David Jones business, also highlighting "commendable progress" in a turnaround over the last two years.
"This is a major milestone in the repositioning of WHL for growth, while simultaneously improving return on capital for our shareholders," says WHL CEO Roy Bagattini.
"The strategic rationale at the time of the acquisition did not materialise to the extent originally envisaged.
"While David Jones has successfully executed on its turnaround, notwithstanding the Covid-19 disruptions, now is the right time for the business to operate under new ownership, while WHL refocuses on its core South African and Australian Country Road Group businesses."
Rothschild & Co. acted as financial advisor, Corrs Chambers Westgarth acted as legal counsel and PwC acted as accounting and tax advisor to Anchorage. Goldman Sachs acted as financial advisor, and Allens acted as legal counsel to Woolworths Holdings Limited.
Correction: The original version reported the deal as worth $500 million-plus as per the advice of a source, however this relates to the expected returns for WHL and not what Anchorage is paying, as it includes the estimated $250 million-plus valuation of the Bourke Street property which WHL expects to sell.
Get our daily business news
Sign up to our free email news updates.