Aiming to revolutionise the lives of millions of people who suffer from epilepsy and seizures, Australian medical device innovator Epiminder has raised $16 million to expand its ongoing clinical trial to sites in VIC, QLD and NSW.
Founded in 2018 by University of Melbourne researchers Professor Mark Cook, whose father had epilepsy, and Associate Professor Chris Williams, Epiminder's implantable device monitors the brain's electrical activity to detect epileptic seizures, paving the way for their eventual prediction.
Current shareholders Cochlear (ASX: COH), the Bionics Institute, the University of Melbourne and Seer Medical participated in the oversubscribed bridge financing round alongside private investors.
Seer itself raised $34 million in August 2021 towards its home monitoring technology for disorders including epilepsy, with Cochlear participating in that investment round as well.
"The thing that excites me is, I think this technology could be really transformational with regards to the impact on epilepsy patients," Rohan Hoare, who was appointed CEO in 2020, tells Business News Australia.
"A startup company like ours is obviously burning cash as we don't have revenues, we have expenses," he added.
"The additional capital gives us the runway to continue to do what we're doing relative to building the clinical evidence for the technology, and I think it's a huge endorsement by the existing shareholders and new shareholders of the value and potential of the ultra-long term recorder for epilepsy."
Professor Cook's research team has been studying seizures since 2005. After early trials, the team determined the best and least invasive method for long-term implanting electroencephalography (EEG) electrodes was under the scalp.
After first proving it was possible to record continuous EEG and transmit and analyse the data, the research team adopted machine-learning algorithms developed for an epilepsy diagnosis due to the large amounts of data produced.
"We are extremely pleased by the results obtained to date demonstrating significant long-term cycles of brain activity," said co-founder Professor Cook, after encouraging early UMPIRE ('sUb-scalp Monitoring ePileptic seIzuREs') trial results which revealed cycles in epileptic brain activity.
"These cycles are allowing Epiminder and its partner Seer Medical to forecast seizure risk. Initial seizure forecasting results have recently been published in Frontiers of Neuroscience."
Epiminder raised $10 million in initial investment prior to the commencement of its Phase I trial, which took place in St Vincent's Hospital Melbourne in 2019.
In late 2020, Epiminder raised a further $18 million in Series A funding in its quest to commercialise its lead product Minder, an ultra-long-term ambulatory EEG monitoring device, from long-term investors including Cochlear, the Bionics Institute, Melbourne's St Vincent's Hospital and the University of Melbourne.
The Series A funding supported the ongoing clinical trials for Minder. The company hopes the smartphone-enabled device will improve on 'wearables' and other tools such as patient diaries, which have limited applicability or proven unreliable.
"We've got a bit more clinical work to do, but every week we have a new insight into how the minor device can help those who suffer from epilepsy," said Hoare, who added the capital raise will help drive the development of the company to the point of US Food and Drug Administration (FDA) submission.
"With the bridge round financing completed and the expansion of the UMPIRE clinical trial underway, Epiminder is well-positioned to advance the Minder ultra-long term epilepsy monitoring device," he added.
"With our strategic partners from around Australia, Epiminder aims to revolutionise epilepsy care for millions of people around the world."
The latest investment will be used to expand the ongoing UMPIRE clinical trial for Minder and to grow product development, manufacturing and corporate activities.
More than 250,000 Australians live with epilepsy, the most common brain disorder worldwide that can affect people at any age. Refractory epilepsy affects 30 per cent to 40 per cent of these patients, who cannot be adequately managed by drug therapy to remain seizure-free.
Minder's long-term monitoring of patients outside of a controlled clinical environment is expected to lead to more effective treatment of underlying conditions, including determining the effectiveness of drug therapies. Subject to clinical results, later generations of the device could include advanced detection and warning of impending seizure events.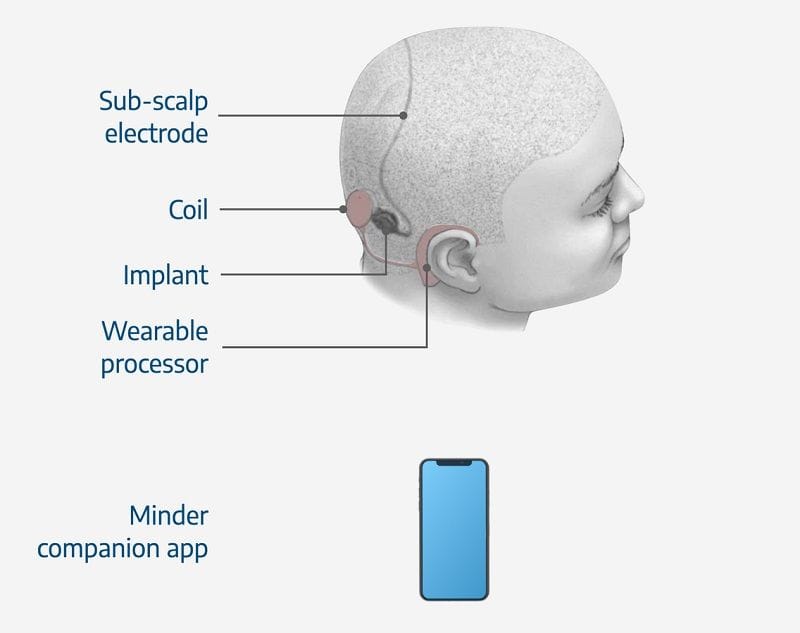 Get our daily business news
Sign up to our free email news updates.
Help us deliver quality journalism to you.
As a free and independent news site providing daily updates
during a period of unprecedented challenges for businesses everywhere
we call on your support