IT'S a scene that often confronts avid surfers as they head to some of the most idyllic breaks in South-East Asia - rafts of plastic waste lapping at the shoreline around a busy harbour.
For Gold Coast surfboard shaper and the founder of Firewire, Nev Hyman (pictured below), it was a call to action that led him to establish a social enterprise that only now is showing huge potential.
Nev House, a company that recycles plastic and wood into a sturdy composite building product for modern housing, has just launched its first project in Vanuatu.
Under the agreement with the Vanuatu Government, Nev House will help deliver homes, schools and medical clinics to the cyclone-ravaged Pacific nation.
The program also includes plans to provide 15 safe houses in the Enkatalei Village on Tanna Island.
According to newly appointed Nev House managing director Gordon Irons, its housing solution is now garnering broad attention across the Pacific, particularly Papua New Guinea and Fiji.
Irons, who left a lucrative consulting partnership at Deloitte to head Nev House earlier this year, is starting to make inroads into a second-round capital raising for the company which has a workbook of close to $150 million in projects.
"There's significant potential for the business which has a philanthropic purpose but obviously a commercial engine behind it," says Irons.
"We're actually a commercial business trying to solve a problem that perhaps the traditional not-for-profit sector hasn't done a good job of.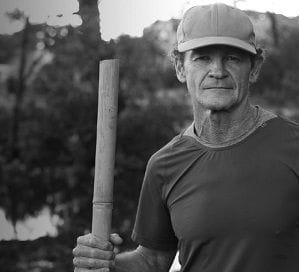 "I certainly think there is untapped demand that traditional approach hasn't been able to service.
"The challenge is that we have received inquiry from all parts of the world. There are live opportunities in Mexico, Africa and Sri Lanka, but we want to focus initially on what's in front of us in the Pacific rim.
"That will be the focus this year and we will try to service those other markets as best we can.
"I think there's clearly a role for us in providing indigenous housing as well as mining villages which are often of a temporary nature. These houses are designed to stay in place for 100 years but we can pick them up and move them if we wanted to."
A flat pack Nev House home sells for less than $50,000 for a two-bedroom configuration, excluding assembly costs, and while it is a simple design it can withstand a Category 5 cyclone.
Irons estimates that on the way to providing affordable housing for disadvantaged communities, Nev House also will be saving about three million tonnes of plastic from landfill over the next four years.
Irons is also quick to point out that the end product, while simple, has been designed in collaboration with architects and engineers to deliver a polished end product.
"The wood plastic composite material is solid," he says.
"It has a tan finish, the roof is a Colourbond and the footings are steel. It looks very robust and it has been designed to be very sensitive to the way local people live.
"We don't want to create something that looks like an army or prison barracks.
"We've tried to keep it relatively simple now, but I suspect that as we grow that will change in time.
"At the moment we are doing one and two-bedroom homes and single and double classrooms. Part of the reason for that is the dimensions for those products sit well in a container.
"It keeps the assembly simple. Clearly we are going to change design, but we are going to keep it simple in the short term."
Nev House is currently seeking to raise $7 million, representing about 20 per cent of the company, to deliver on its business plan.
"We've been talking predominantly to sophisticated investors, high net worth individuals and family businesses who like the philanthropic nature of what we do, but who can also see potential capital growth," says Irons.
"We're making particularly good progress in that area, but I've also been talking to a couple of large construction and engineering companies who see it as a strategic entry point into a whole new market for them.
"We've formed a joint venture with an ASX listed engineering and construction company as the first step towards a broader more strategic relationship with them."
While Nev House will retain a significant base on the Gold Coast as it grows, the company is also establishing a headquarters in Sydney.
Nev House currently manufactures its wood-plastic composite materials in China, but the wooden frames and steel footings are manufactured in Australia.
As a facilitator, Nev House also arranges assembly of projects through local contractors within each community.
"We're not going to manufacture any of our own products over the next two or three years, but we might revisit it as technology reduces the costs," says Irons.
"If we are taking on the numbers we are talking about, we don't want to be in the assembly business in the short term. We're better off finding partners that can do the work required in each country."
Get our daily business news
Sign up to our free email news updates.