A group of young climate activists and rural land holders will take on Clive Palmer's Galilee Coal Project in the Queensland courts today, marking the first time a coal mine has been challenged on human rights grounds in Australia.
Represented by the Environmental Defenders Office, the coalation Youth Verdict will argue the project operated by Palmer's Waratah Coal would cause a breach of their human rights as it would fuel climate change through the generation of greenhouse gases.
Youth Verdict is joined by The Bimblebox Alliance Inc., a group of landholders and conservationists who first objected to Palmer's mine in December 2019, arguing it would destroy the woodland of the Bimblebox Nature Refuge and its inhabitants.
"The Bimblebox Alliance has objected to this coal mine because it will destroy a protected area the Bimblebox Nature Refuge. Today's hearing marks 12 years since Waratah Coal first applied to develop this mine," says Sheena Gillman (pictured left) spokesperson for The Bimblebox Alliance.
"The Bimblebox Nature Refuge is a sanctuary to thousands of animals and is home to the iconic Rufus Betong. The 300 year old trees, heathland and wetlands that make up Bimblebox cannot be offset or replaced. Bimblebox is largely uncleared and in its natural state, it is a hotspot of biodiversity and must be protected.
"The Bimblebox Nature Refuge was created through contract in perpetuity, and it's disgraceful that the Queensland Government can just sign this away. We will fight this proposed development because it is totally inappropriate land-use to destroy this nature refuge for a coal mine."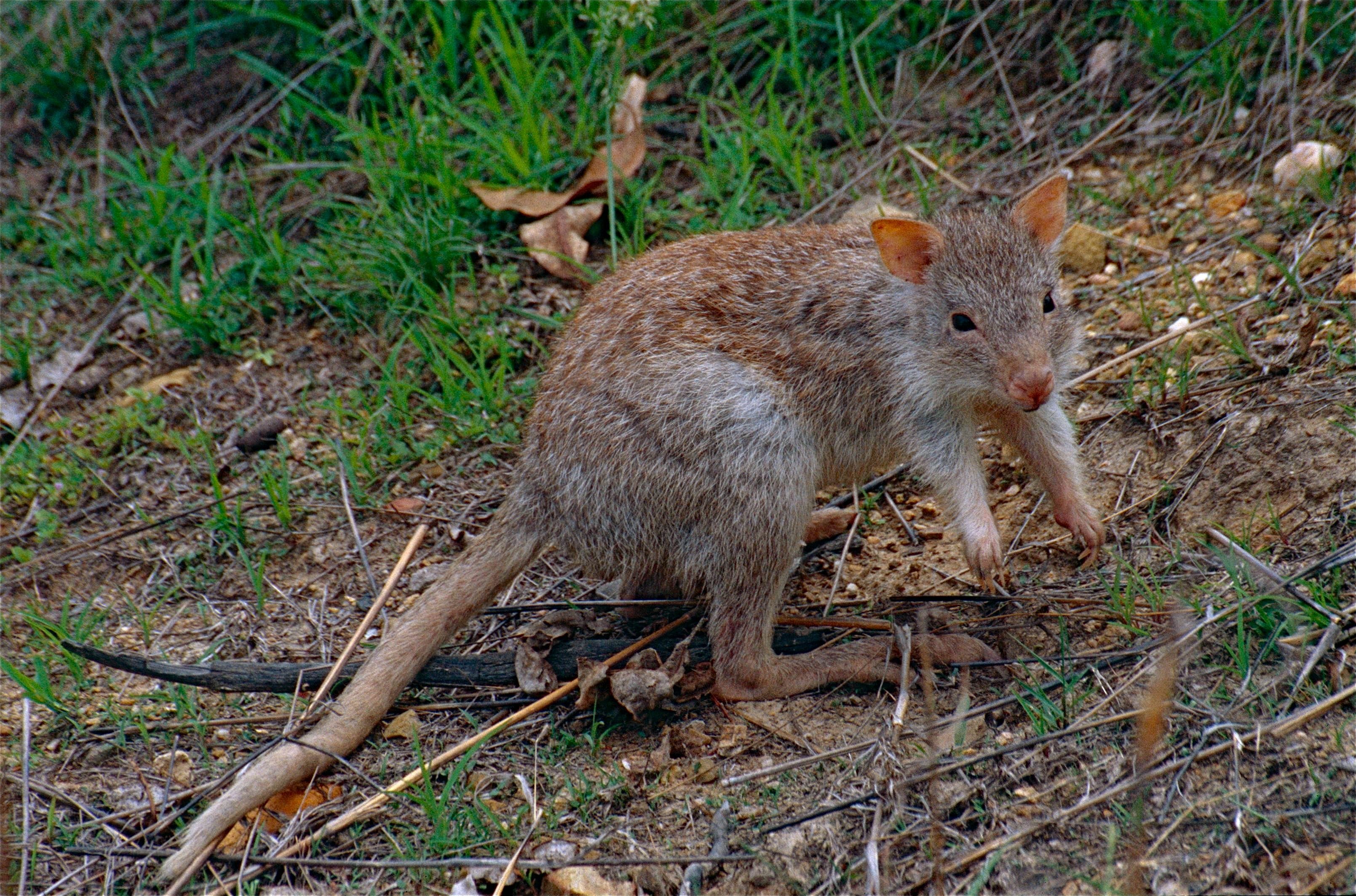 A Rufus Betong
Co-founder of Youth Verdict Mel McAuliffe (pictured right) says the legal challenge is a historic moment for young Australian climate justice advocates.
"Today is a step forward in our fight to protect our human rights from the worsening impacts of climate change," says McAuliffe.
"Youth Verdict members come from all around Queensland and many have experienced climate-fuelled droughts, floods, bushfires, storms. I grew up on a cattle station in Central Queensland during the Millennium drought. That experience motivates me to fight for the safe future my generation deserves."
Today's Directions hearing will outline the next steps in the case and decide the final date for the hearing which is expected to be early 2021.
The launch of the legal challenge against Palmer's Galilee Coal Project comes just one day after mining giants BHP, Anglo American and Glencore became embroiled in a human rights lawsuit of their own.
Indigenous communities in Colombia have launched an urgent application to the UN Human Rights Council, alleging Cerrejón (a coal mining operator jointly owned by the trio) is depriving them of water and exacerbating illnesses during the COVID-19 pandemic.
The human rights challenge alleges Cerrejón uses 24 million litres of water per day, and that the mining operator has conatiminated the community's drinking water.
Further, the Youth Verdict challenge in Queensland is the latest test case against a mining company on the grounds of human rights breaches launched by young climate activists.
Internationally a group of 16 youth climate advocates including prominent climate justice spokesperson Greta Thunberg have filed a petition with the United Nations Committee on the Rights of the Child alleging that Argentina, Brazil, France, Germany and Turkey violated their rights under the UN Convention on the Rights of the Child by taking insufficient steps to prevent climate change.
Similar legal challenges have also been mounted in Ireland, the UK, Canada, the US and the EU alleging developments run by corporations and States are depriving them of a future by contributing to climate change.
Never miss a news update, subscribe here. Follow us on Facebook, LinkedIn, Instagram and Twitter.
Business News Australia
Get our daily business news
Sign up to our free email news updates.
Help us deliver quality journalism to you.
As a free and independent news site providing daily updates
during a period of unprecedented challenges for businesses everywhere
we call on your support