HMC Capital (ASX: HMC) has secured the first asset that will seed its planned $1 billion Last Mile Logistics (LML) unlisted fund, reaching a deal to buy the Menai Marketplace in southern Sydney from Lendlease's (ASX: LLC) Sub-Regional Retail Fund for $150 million.
Another asset from that fund, Southlands Boulevarde 12km south of the Perth CBD, has also been sold for $92.5 million to HomeCo Daily Needs REIT (ASX: HDN) - a spin-off of HMC which retains a 14.1 per cent stake in the trust.
In an announcement to the ASX today, HMC said it was on track for a target first close equity raising of $500 million, which will provide $1 billion of acquisition funding capacity. This includes $92 million in early equity commitments from HDN and Woolworths Group (ASX: WOW).
"We are making strong progress executing on our key growth initiatives notwithstanding the uncertain and volatile market backdrop," HMC Capital CEO and managing director David Di Pilla said.
"The strong level of engagement and interest from institutional investors reinforces our high conviction in the last mile logistics strategy.
"The LML Fund represents the first of what is expected to be a series of funds which we believe can over time grow into a multi-billion-dollar strategy. Importantly, this initiative will further diversify HMC Capital's sources of capital and is consistent with our strategy to create a more sophisticated and diversified business which can thrive in both stable and volatile market environments."
HMC describes Menai Marketplace as well suited to the LML Fund strategy to reposition well-located and strategic real estate into daily needs retailer-focused infrastructure. With low site coverage of 32 per cent, the centre is 30km from the Sydney CBD within the Sutherland Shire and is anchored by a Woolworths supermarket.
The group notes the asset supports a large and established trade area with attractive fundamentals including average household income which is 20 per cent above the national average.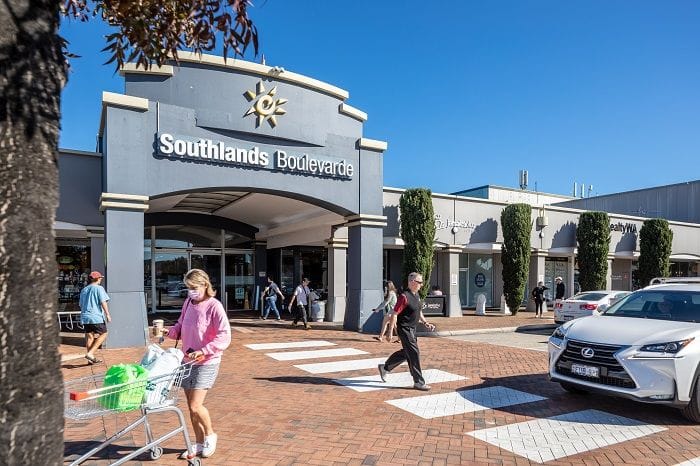 HDN reported the acquisition of Southlands Boulevarde was consistent with its strategy to acquire high-quality convenience focused assets in metropolitan locations with future development upside.
The centre is highly productive, generating approximately $139 million of turnover per annum with approximately 80 per cent of income weighted to daily needs tenants. The opening of Aldi in the first half of calendar 2023 will complement the existing Woolworths and Coles offering, making this a rare triple supermarket-anchored daily needs asset.
"We are delighted to have secured a high quality and complementary daily needs asset on attractive terms as part of a portfolio acquisition," HDN CEO Sid Sharma said.
"The asset is located 12 kilometres south of the Perth CBD in an affluent metropolitan location which further strengthens HDN's strategic network of last mile infrastructure across greater Perth."
Settlement of both acquisitions is expected to occur in February 2023.
CBRE's Simon Rooney and James Douglas introduced HMC Capital and negotiated the sales on behalf of the Lendlease fund, with the sale campaign jointly managed by JLL's Nick Willis and Sam Hatcher.
The real estate agency notes today's deals represent Australia's largest sub-regional retail portfolio transaction since 2018, with significant investor interest generated both on a portfolio and individual asset basis. It highlights the continued investor focus on sub-regional shopping centres with over $775 million in assets transacted year to date.
"A combination of investor focus shifting to convenience retail and the high-profile nature of the portfolio, generated significant enquiry, genuine buyer interest and competitive bidding, with HMC Capital's acquisition set to instil further confidence in Australia's retail investment sector," says Rooney, who is CBRE's head of retail capital markets - Pacific.
"Despite the increased cost of debt following the RBA's tightening of monetary policy, retail spending has remained resilient at 17.9 per cent growth to September 2022, while capital remains robust for quality, strong performing, non-discretionary focused shopping centres."
Get our daily business news
Sign up to our free email news updates.